This post may contain affiliate links. For more information, read my disclosure policy.
A Midori Martini: the prettiest drink in all the land.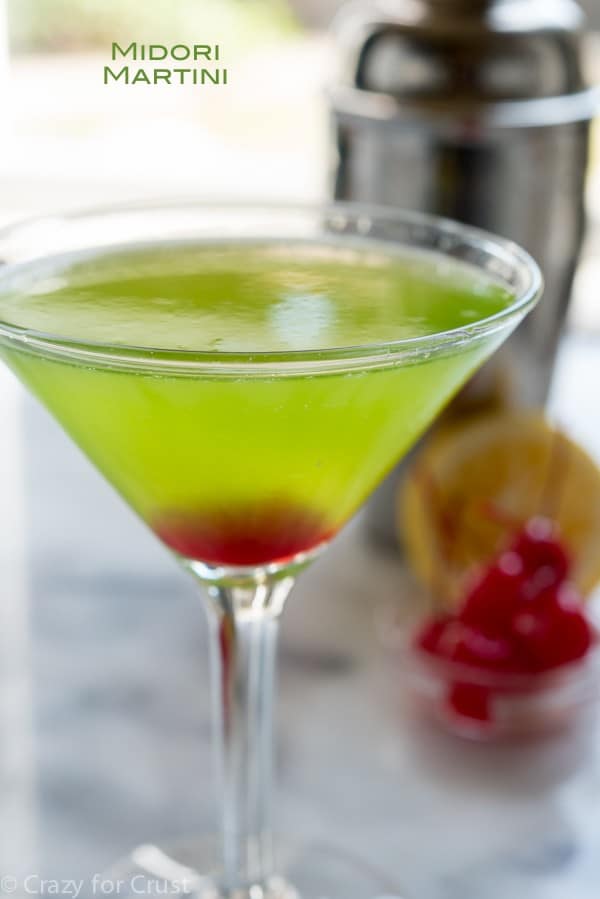 This recipe is 15 years in the making, seriously.
When Mel and I were first dating (15 years ago*) we went to Carmel on vacation. It quickly became our favorite getaway spot (until the time a glass of OJ cost $7 and we said "well, we're done").
That first trip (and for every single trip after until we moved to Arizona) we would eat dinner the first night at Il Fornaio. Have you ever eaten at Il Fornaio? It's a chain, but every restaurant is different inside. The one in Carmel is the prettiest, by far. The view, the fire pit, the charm.
The bartender back then was named Raj. On our first visit with Raj we mentioned we liked midori and I told him I liked vodka. He then served me my most favorite drink ever: a Midori Martini. Every time we visited Carmel after that we went and saw Raj and got Midori Martinis. We sipped them at the marble bar in one of our favorite cities.
And then we moved away. And none of the Midori Martinis I ordered in any other city at any other Il Fornaio or restaurant could compare. Raj's martini was one of those once-in-a-lifetime recipes.
Until now, 15 years later.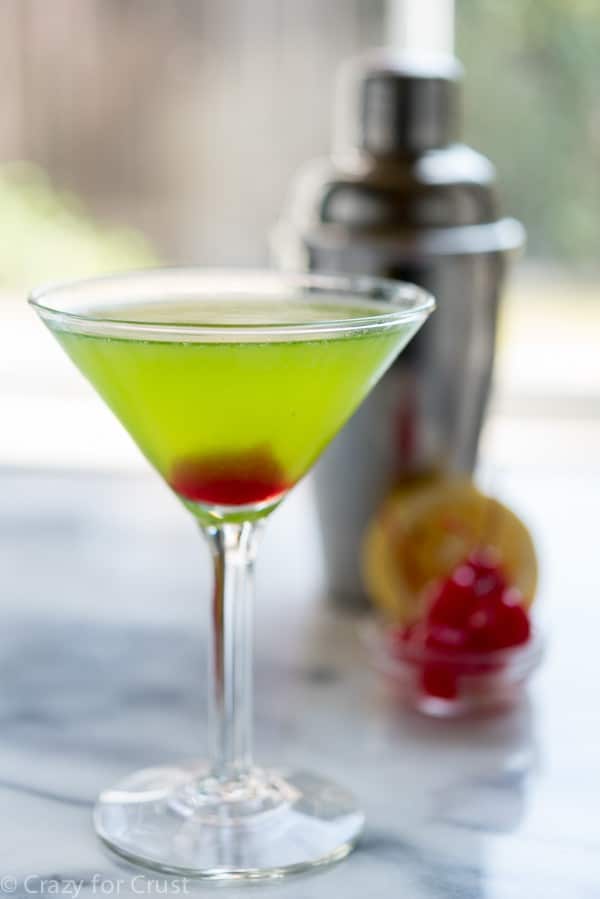 I love a good vodka drink. Mostly I drink wine because it's easy but if I'm going for hard alcohol it's going to be vodka and it'll most likely be a martini.
(I never drink vodka straight. I learned that the hard way in college.)
I like my vodka drinks tart and sweet…but not too sweet. That's what I love about this Midori Martini recipe. You can make it to your liking. And it tastes almost identical to the ones Raj used to make us.
Let's break down the recipe:
Vodka and Midori: use equal parts. For a little tart, I add lemon juice. And for a little sweet, I add simple syrup. It's easy to make your own simple syrup with equal parts sugar and water. I added 1/2 ounce for my cocktail and it was just perfect for me. Add less or more to your taste.
And don't forget the cherry. A good Midori Martini always has a cherry. Not a lime wedge. Not an orange. A cherry.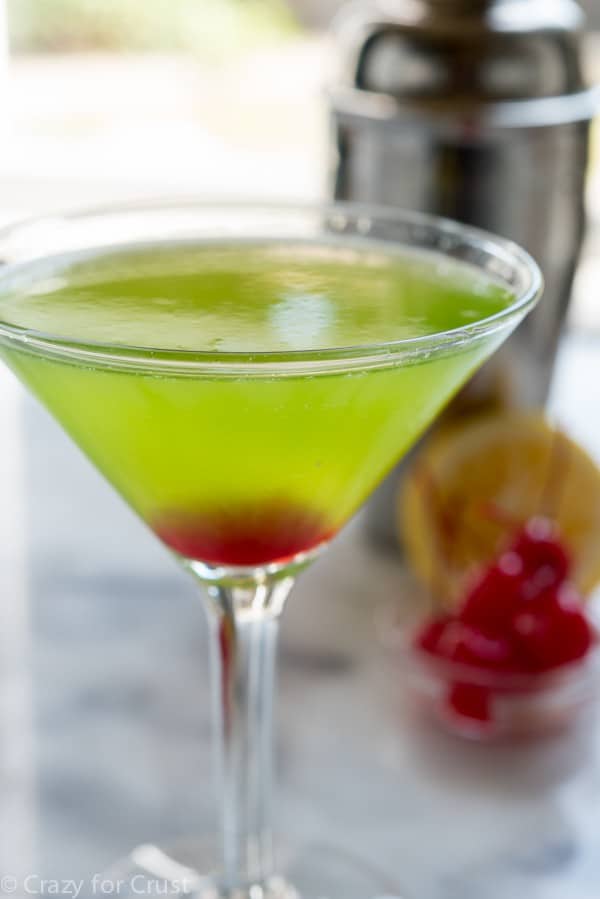 I could look at this drink for days…if I didn't want to drink it so badly!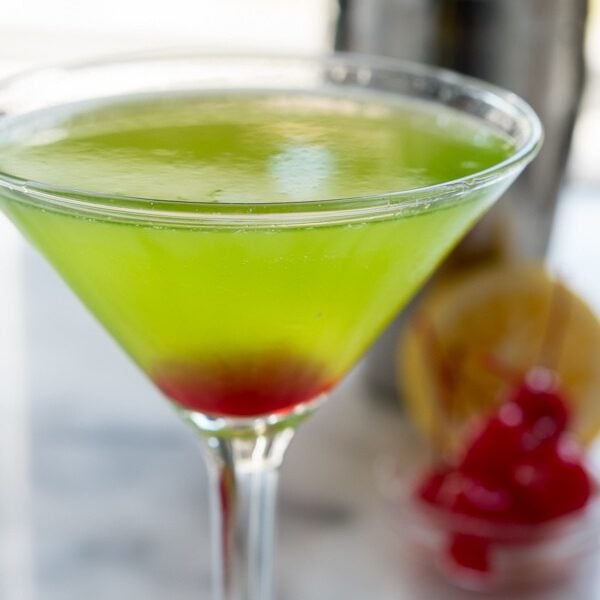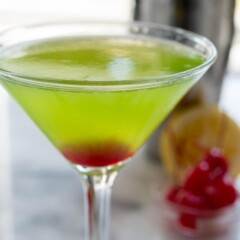 Midori Martini
This Midori Martini is an easy recipe that will impress your friends!
Ingredients
1

ounce

midori

1

ounce

vodka

1

ounce

lemon juice or lemonade

1/4-1/2

ounce

simple syrup

to taste

Maraschino Cherries

for garnish
Instructions
Add all ingredients to a martini shaker filled with ice. Shake and strain into glass. Add a cherry for garnish.
Nutritional information not guaranteed to be accurate
Click here to see more DRINK recipes!
*Wow. 15 years is a long freaking time. Cheers!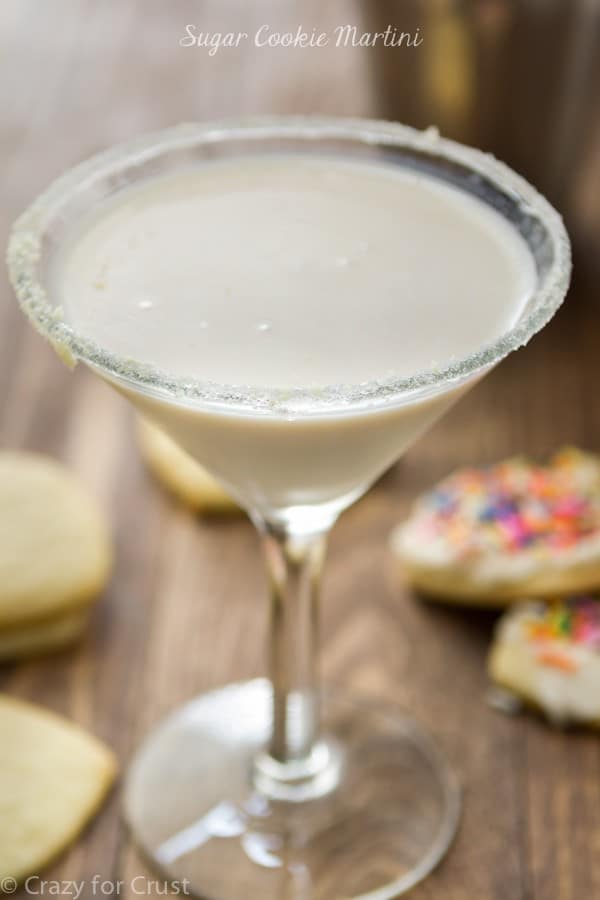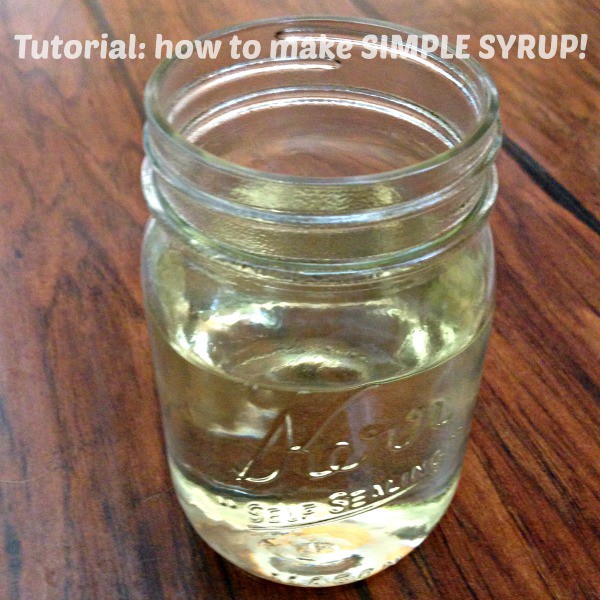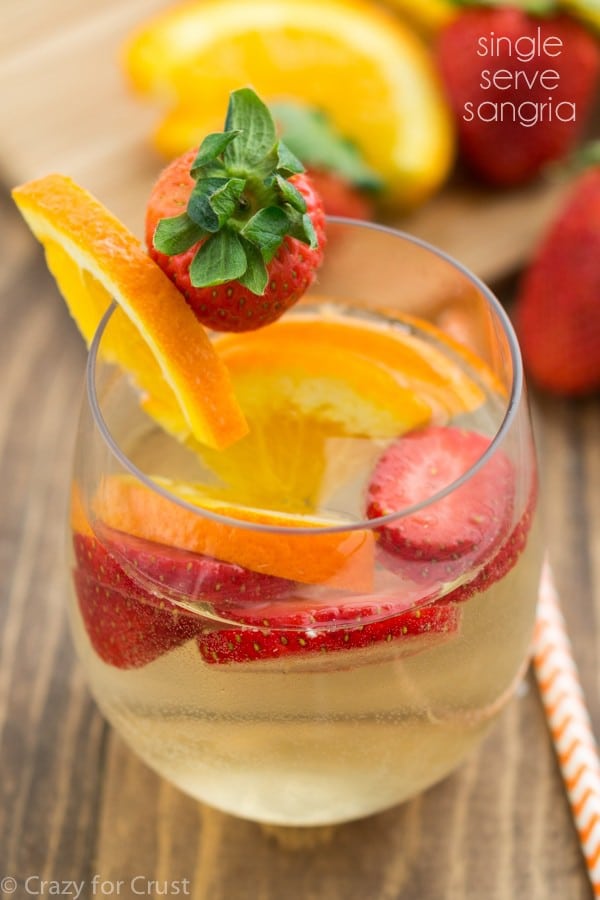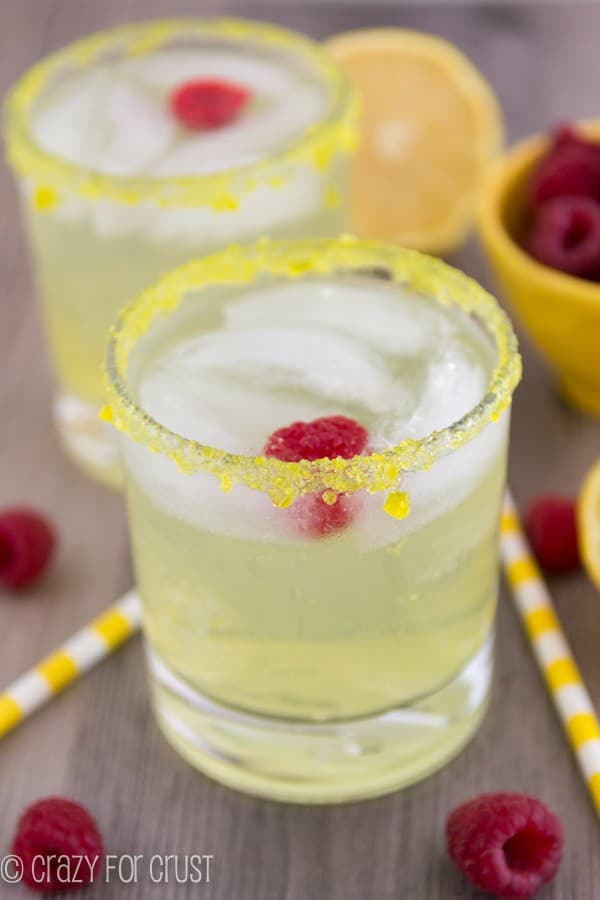 Sweets from friends:
Chocolate Martini by Garnish with Lemon
Rosemary Grapefruit Martini by All Day I Dream About Food
Blackberry Fizz Martini by Climbing Grier Mountain
Last Updated on August 21, 2018