This post may contain affiliate links. For more information, read my disclosure policy.
My 11-year old is OBSESSED with Taylor Swift. When it was time for her birthday party, she wanted a Taylor Swift theme but there wasn't a lot out there online in the way of ideas. I decided to solve that problem, so today I'm showing you how to throw a Taylor Swift Birthday Party!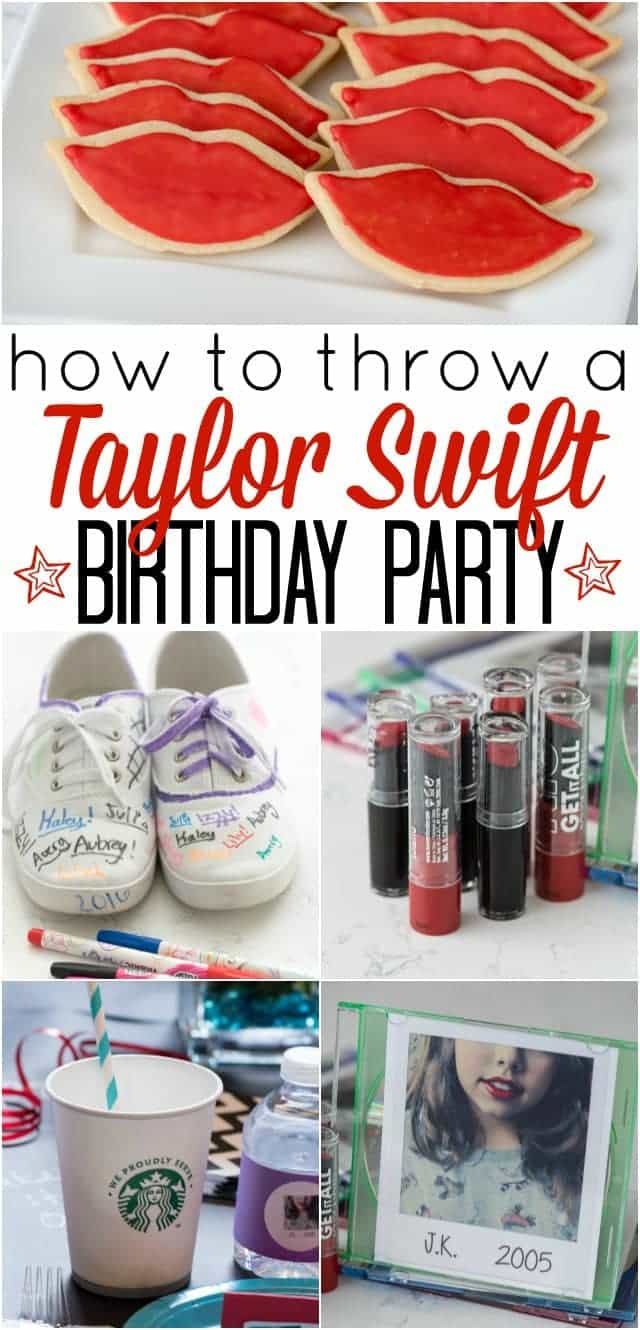 Ever since Jordan got tickets to the 1989 tour for her 10th birthday, she's been obsessed with Taylor Swift. She's all she talks about! So when birthday time came, throwing a Taylor Swift party was a no-brainer. If you have a tween who is a Swifty, this is the perfect party theme. (Heck, I think I want a Taylor Swift party for MY birthday!)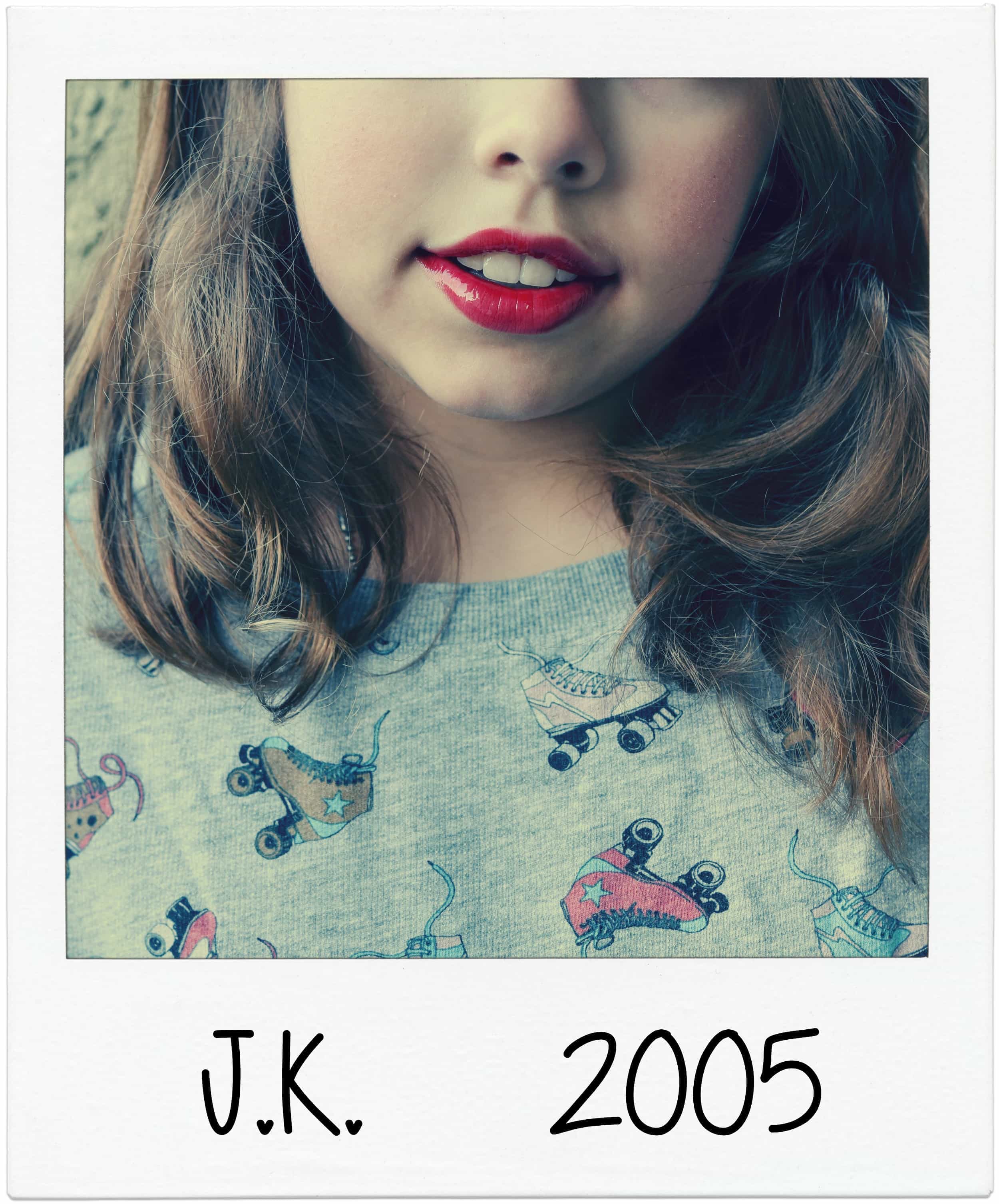 First up – invitations. Jordan loves the 1989 album the best, so we made an invitation that looks like the cover. It was SO easy to make! I just took a picture of Jordan and then used PicMonkey to crop, filter, and insert it into the polaroid frame. (PicMonkey is how I do tons of photo editing and it's not expensive at all!)
You can print the invites yourself, but I had them printed at Vistaprint, where I also got envelope seals with the same image on them.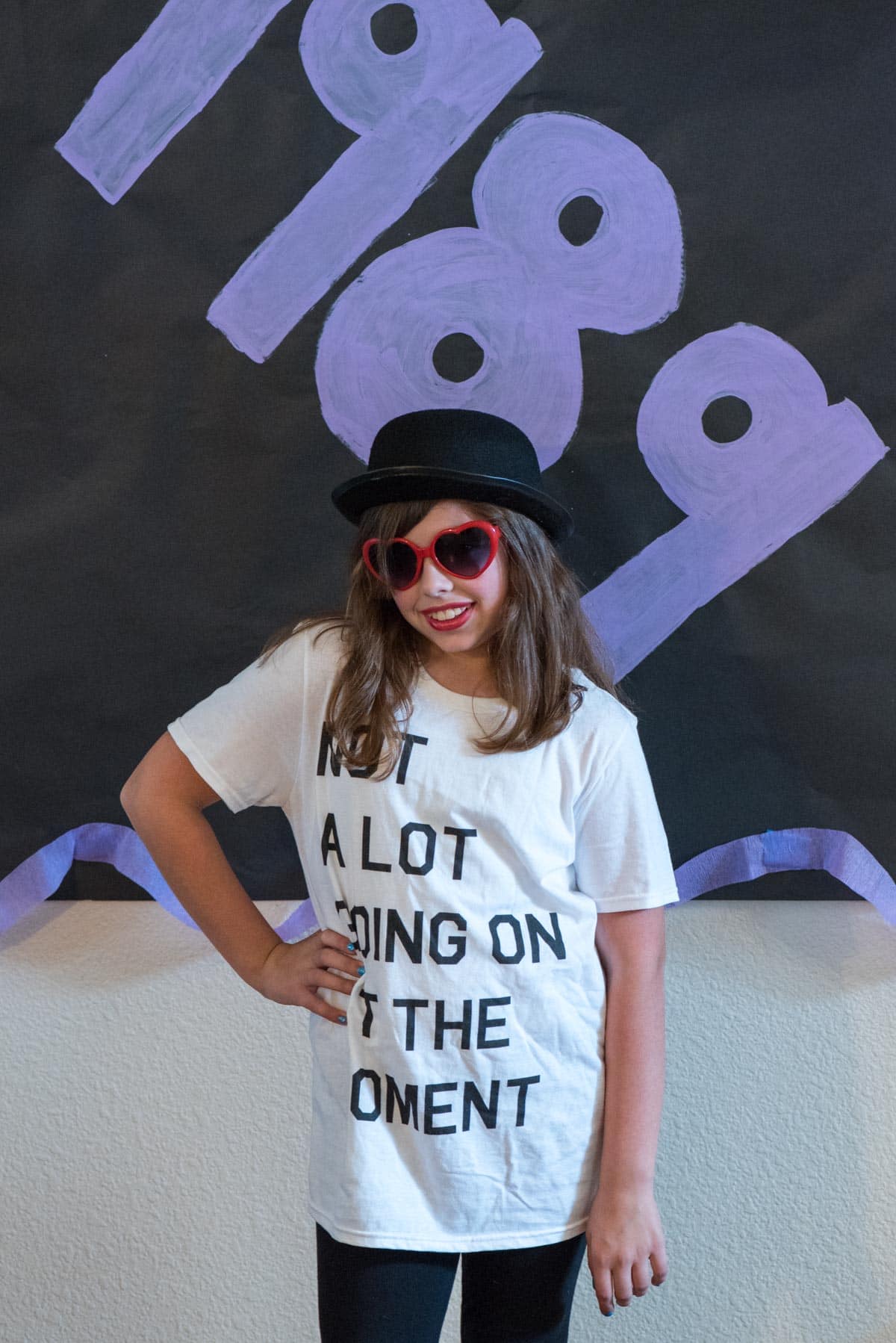 Jordan picked out this outfit from (I think) her 22 video? Or something? All of the components (the shirt, heart sunglasses, and hat) came from Amazon.
I also bought the black paper roll on Amazon and painted 1989 on it with craft paint to use as the photo backdrop. We also made a "Taylor Swift" marquee sign to hang from the ceiling, which my husband surrounded with white Christmas lights. I used the same paper to help decorate the table too.
The remainder of the decorations were Taylor Swift posters I found on eBay for under $10 each. We hung them up in various places for the party, and now Jordan can move them to her room.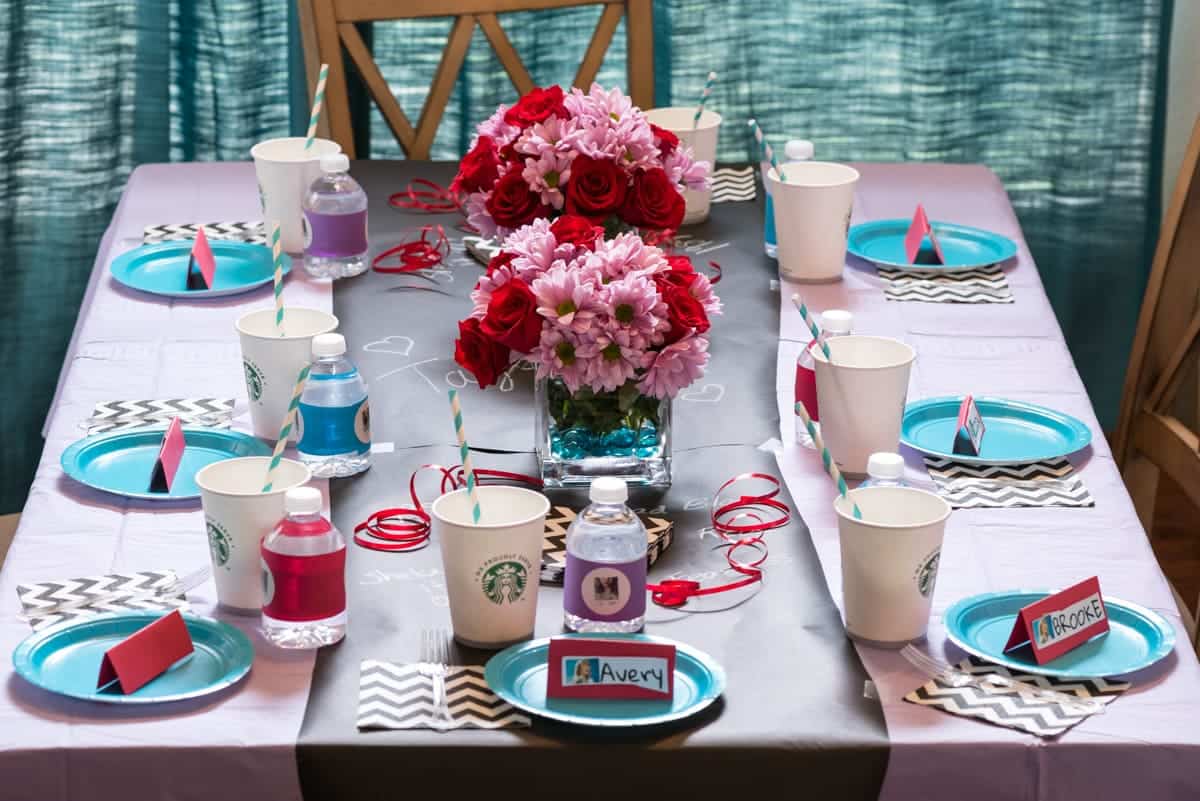 I think I love doing table decor the most of all. Jordan chose her colors to be teal and lavender (use any colors you like) and I used pops of RED for Taylor Swifts album.
Jordan made the place cards by printing out each guests' name with a little photo of Taylor. I used the black paper as a runner down the center. All the plates and napkins came from Party City, and I got the lavender table cloths on Amazon.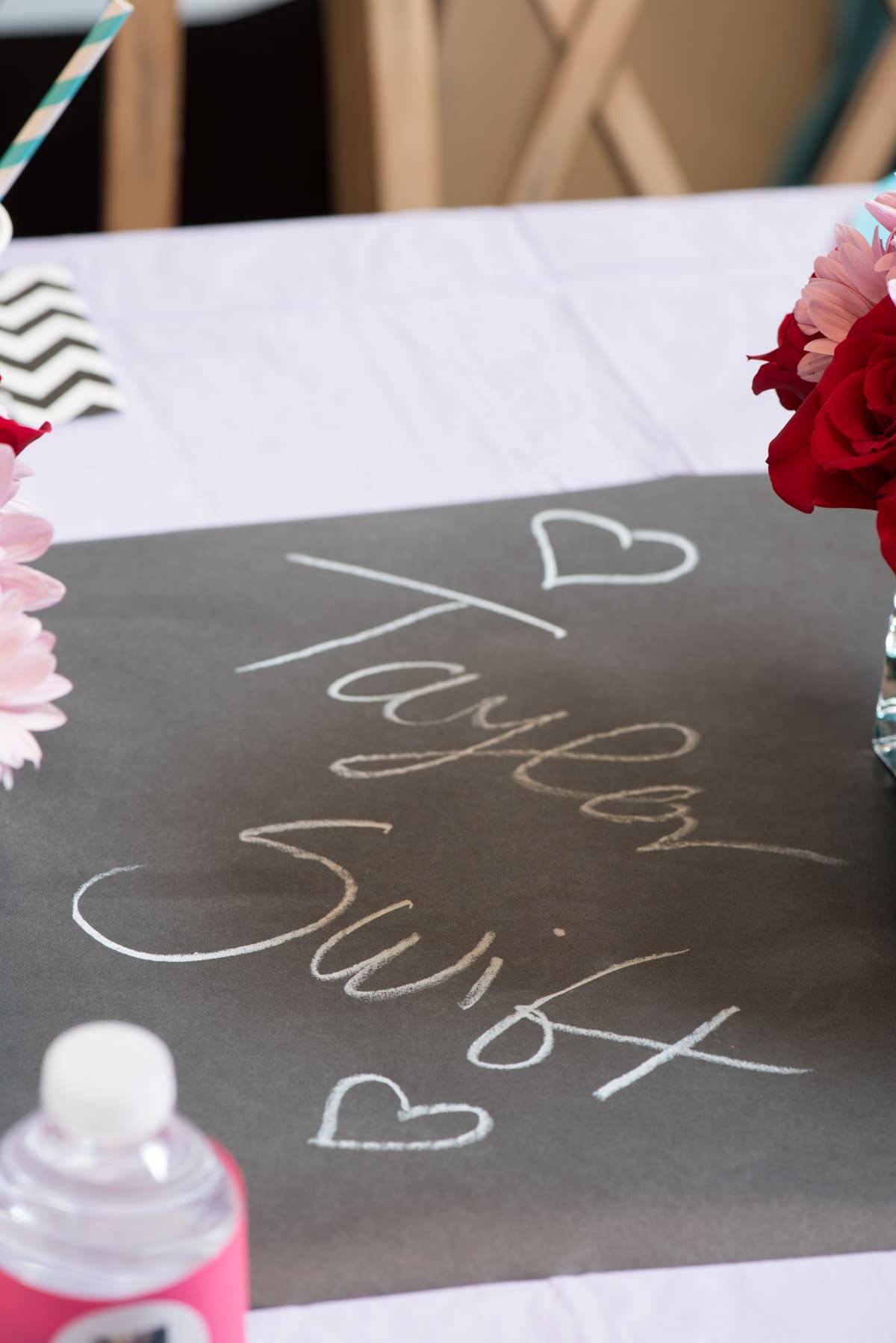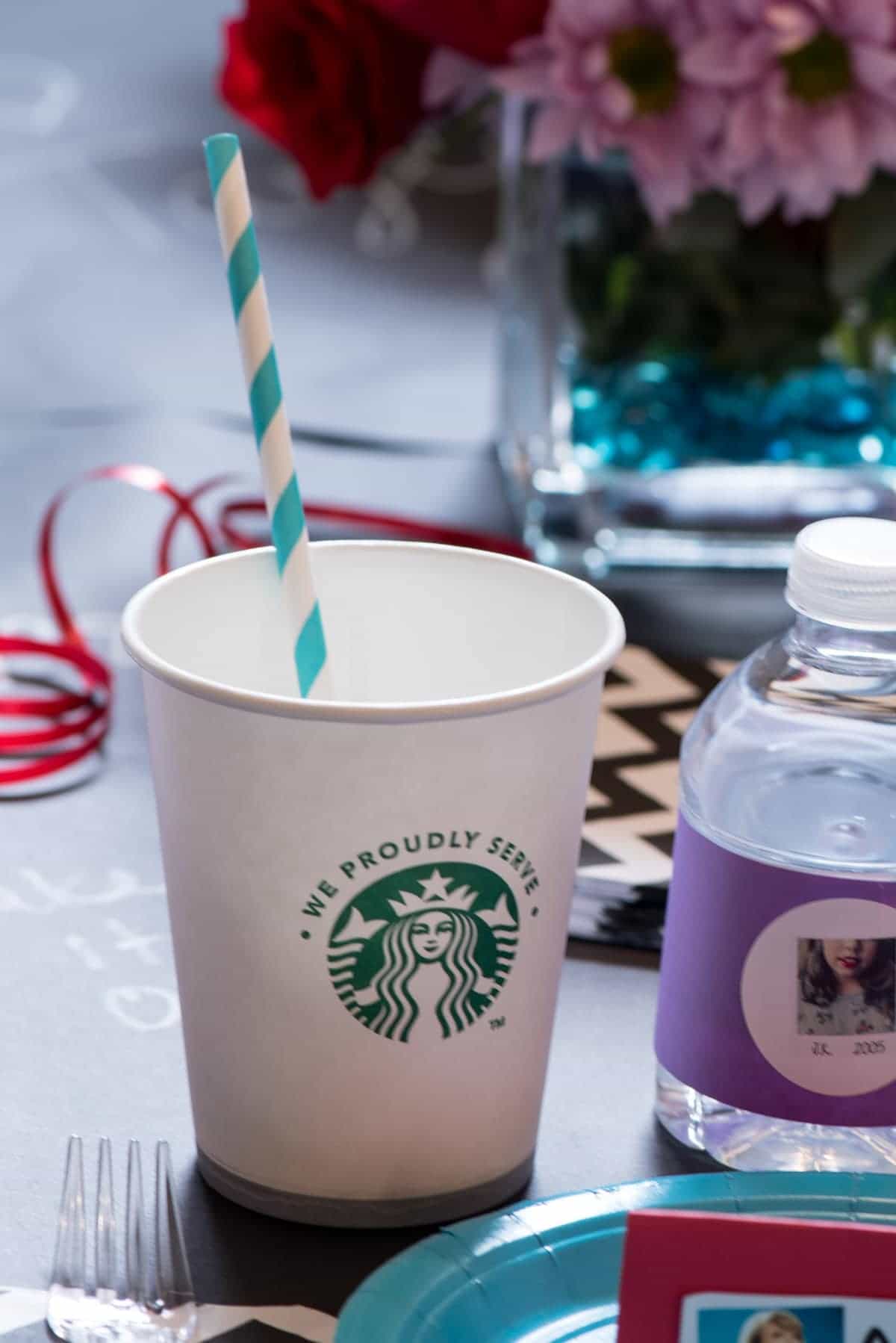 I couldn't resist buying Starbucks cups on Amazon for the table. Remember how in Blank Space she says "a lot of ex-lovers" and everyone thought it said Starbucks Lovers?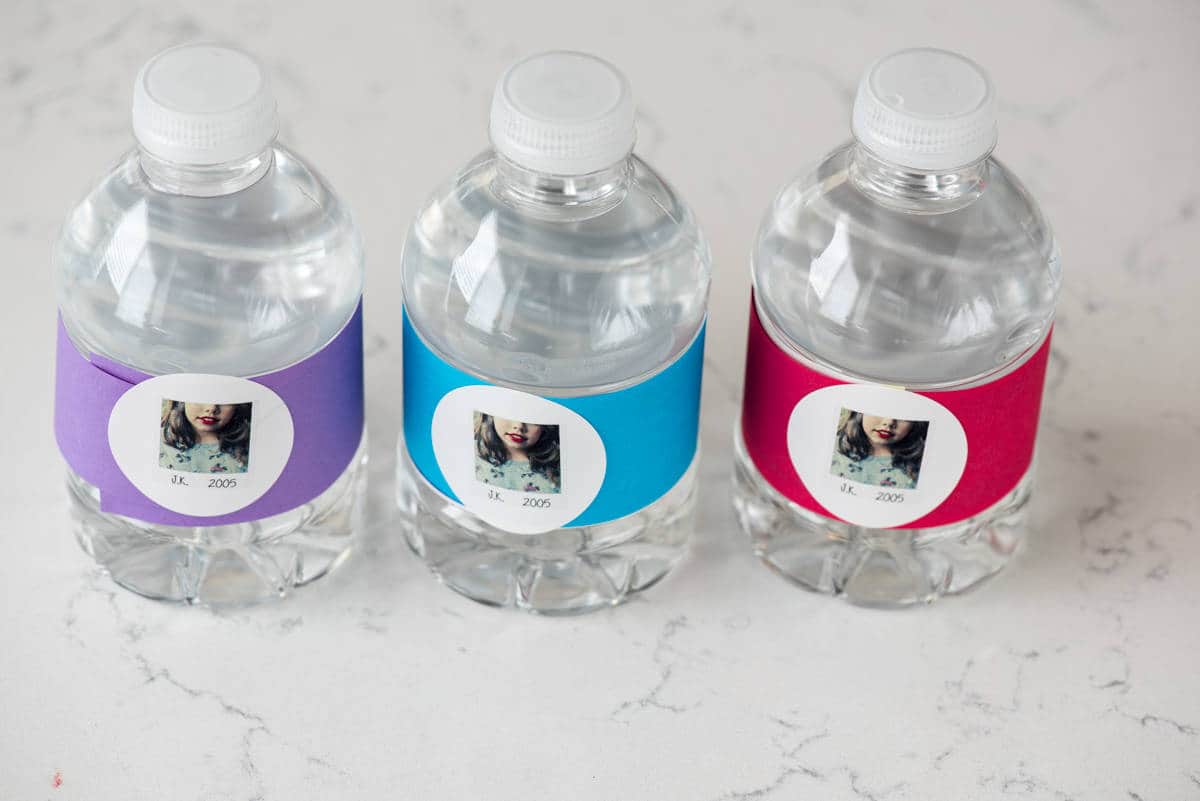 Jordan covered all the water bottles with strips of construction paper and we used the labels we got with the invitations to decorate them. You could also print those yourself using booklet seals, if you don't want to pay for them.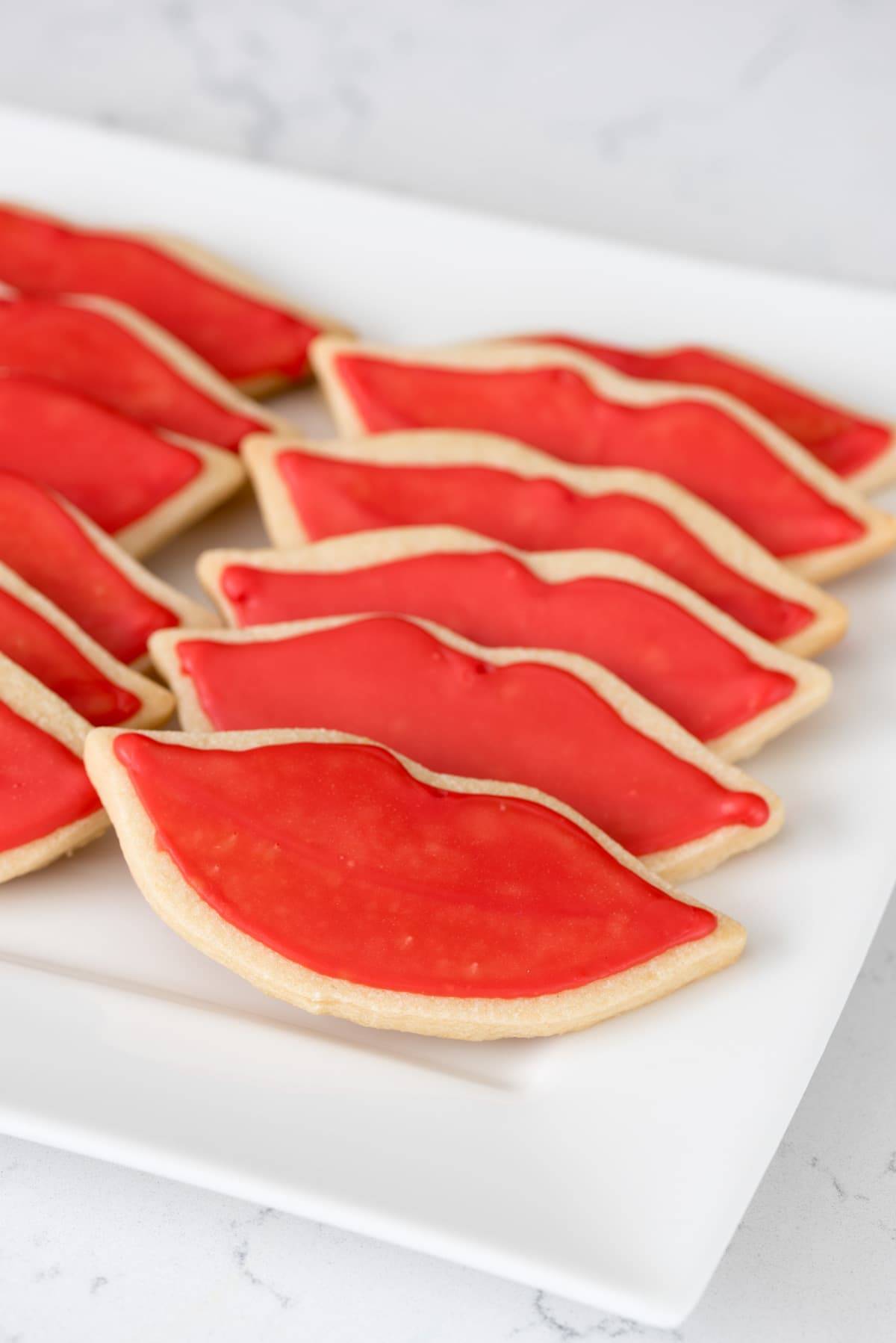 I made Red Lip Sugar Cookies for the kids, using my favorite Cut Out Sugar Cookie Recipe and the Easy Sugar Cookie Icing from Sally's Baking Addiction (love that recipe – no meringue powder needed!) I got the lip cookie cutter on Amazon.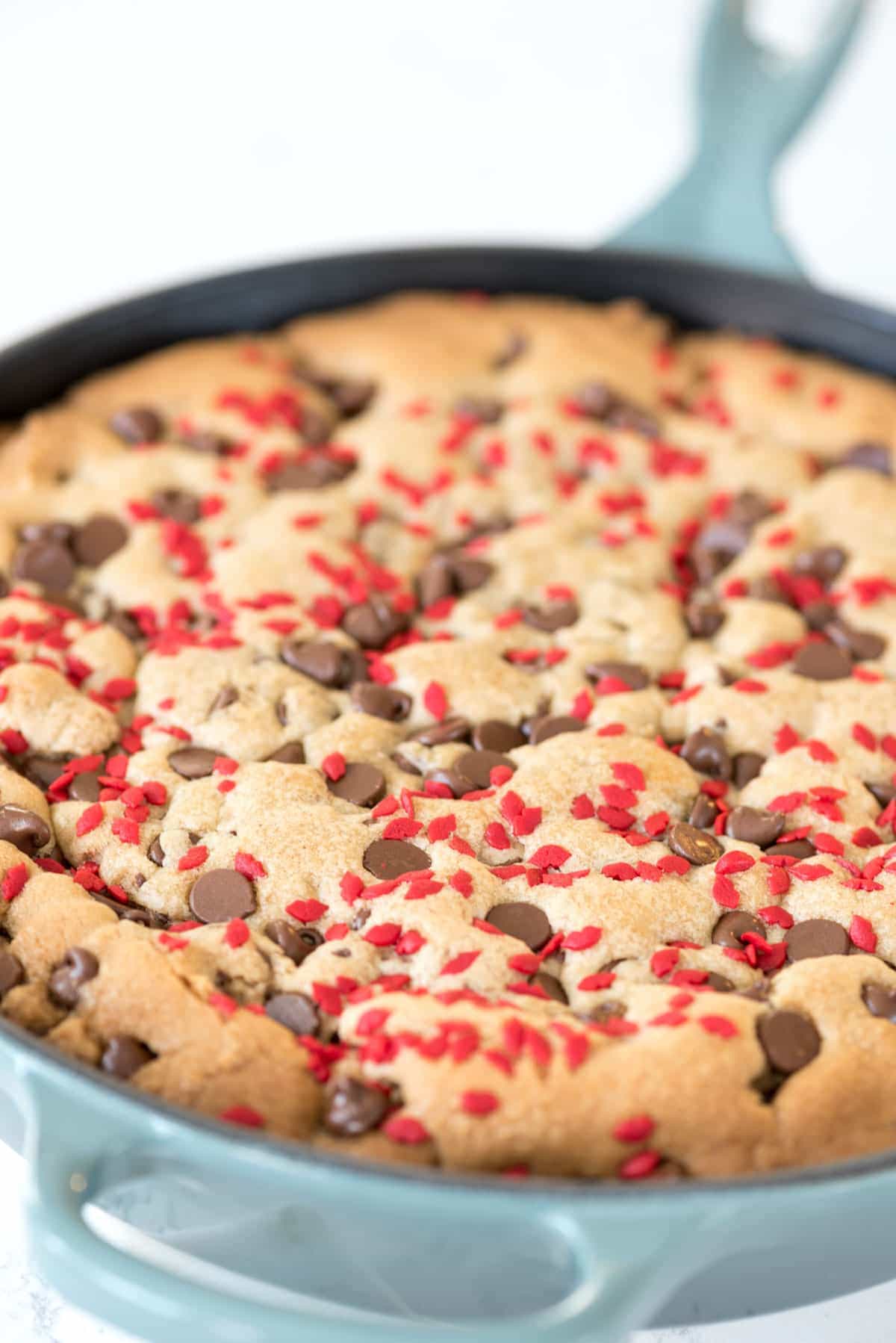 Jordan didn't want a cake for her party, she wanted a "Pizookie" which is a giant skillet cookie. I made my Bakery Style Chocolate Chip Cookie Recipe and baked it in a cast iron skillet. We brought in the Taylor Swift theme by adding red lip sprinkles all over the top, which I got on Amazon.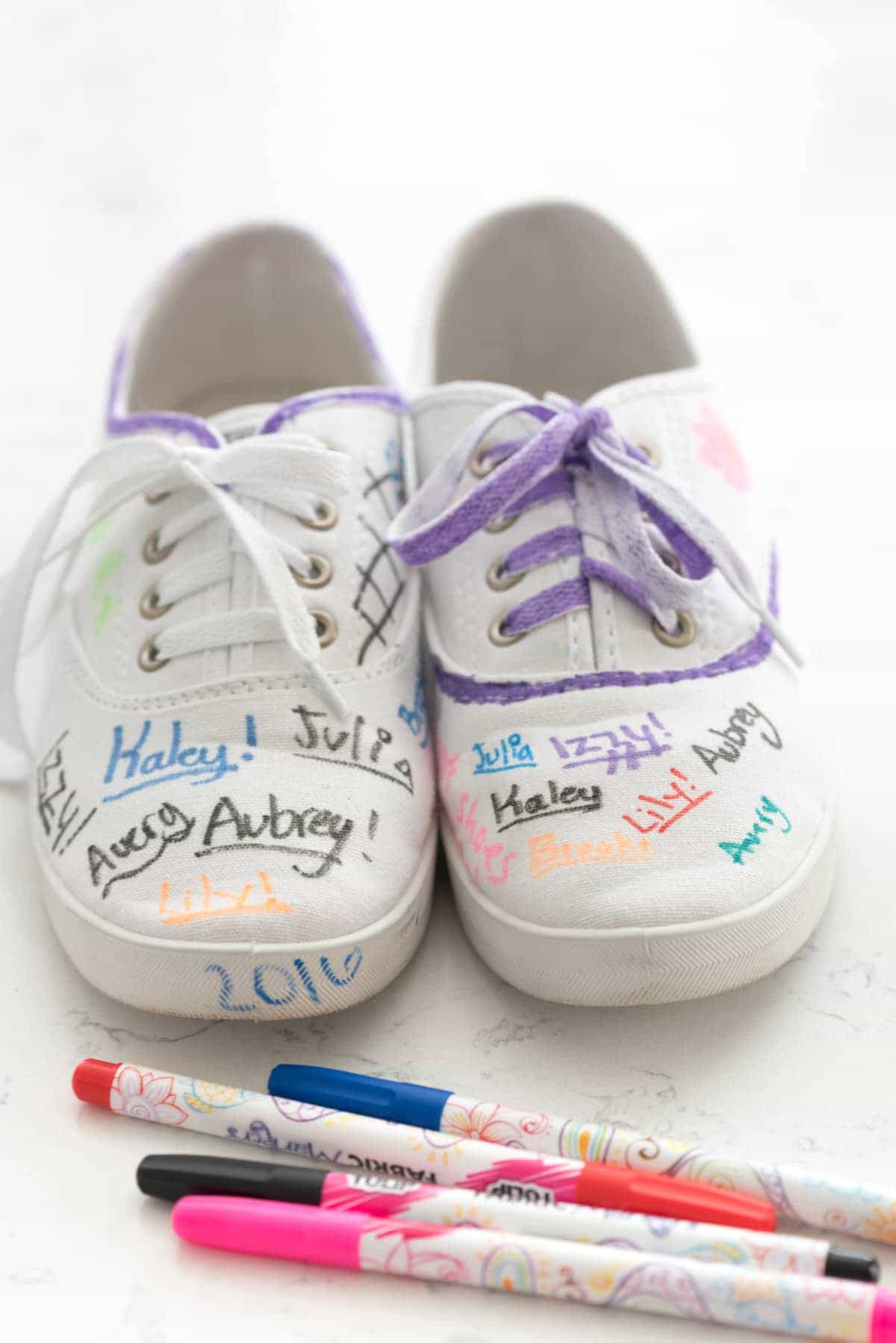 The main craft and party favor were cheap (fake) Keds that I had the kids decorate with fabric markers. Taylor Swift endorses Keds, so it was the perfect fit. It was also the perfect craft – they worked on them for almost an hour! Some of the girls did patterns and designs, some had the kids sign the shoes. This craft was the best one we've EVER done at a party.
You can get the cheap shoes at Walmart for about $6/pair. I asked the moms for all the sizes ahead of time and bought a few extras that I returned after the fact, just in case something didn't fit. I got the fabric markers on Amazon.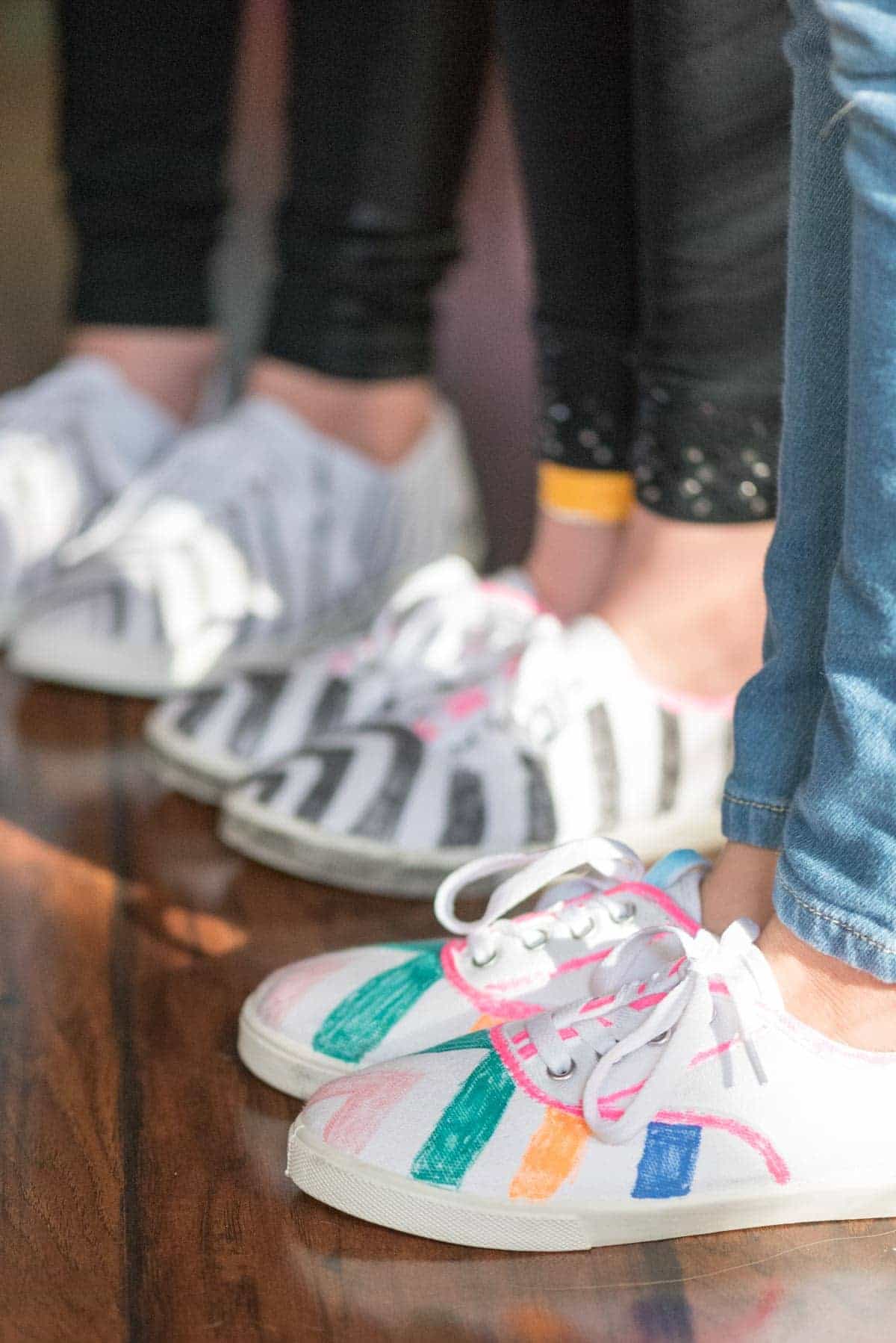 We also played Pin the Red Lips on Taylor Swift. I cut lips out of red construction paper (using the cookie cutter as a guide) and had the girls take turns trying to get them onto a poster while blind folded.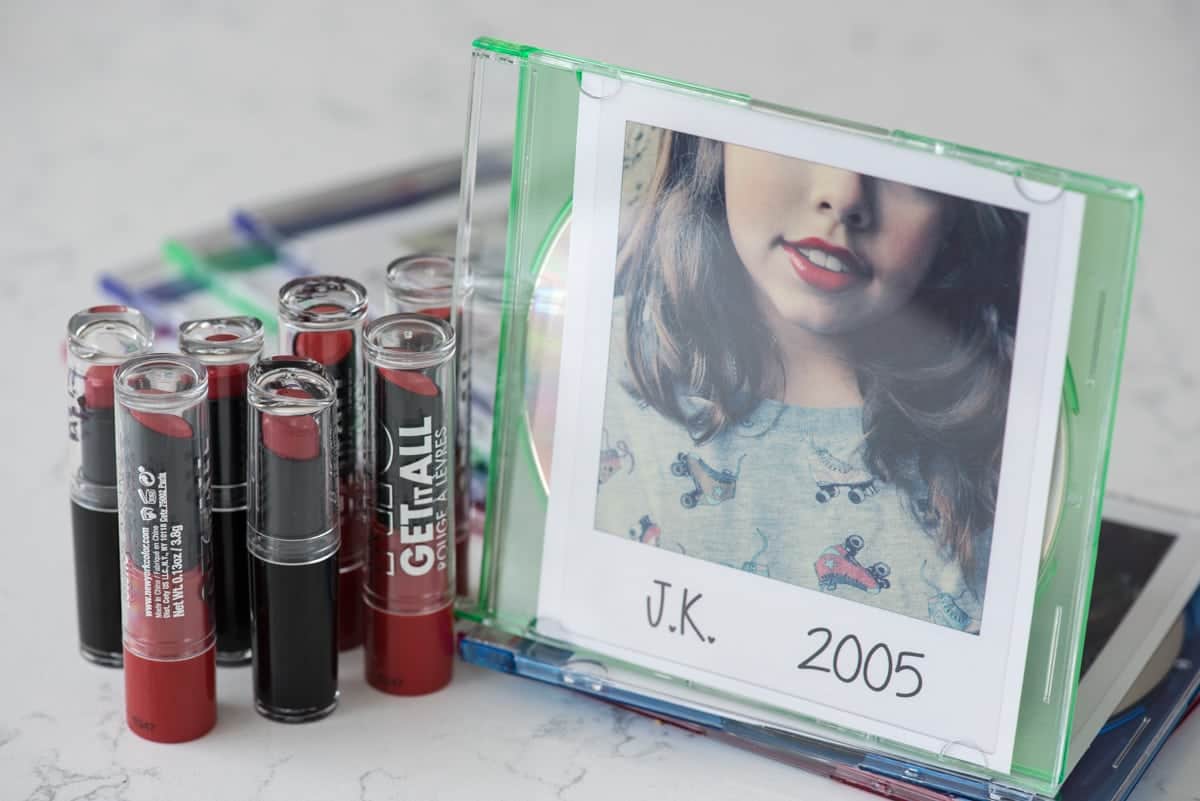 We also bought cheap red lipstick for each girl. We went out to dinner for our party, so the girls got to put it on when they arrived, but you could also just add it to a goody bag. Taylor lovers her red lips!
The cheapest and easiest favor to make for any party is a mix CD. We have all of Taylor Swifts' albums, so I had Jordan choose her favorites and burned CDs. I put the CDs into inexpensive cases and used extra invitations for the cover of the CD.
All in all it was a fabulous party. Jordan had a blast and I had so much fun creating it. I think I have a major girl crush on Taylor Swift too!! 🙂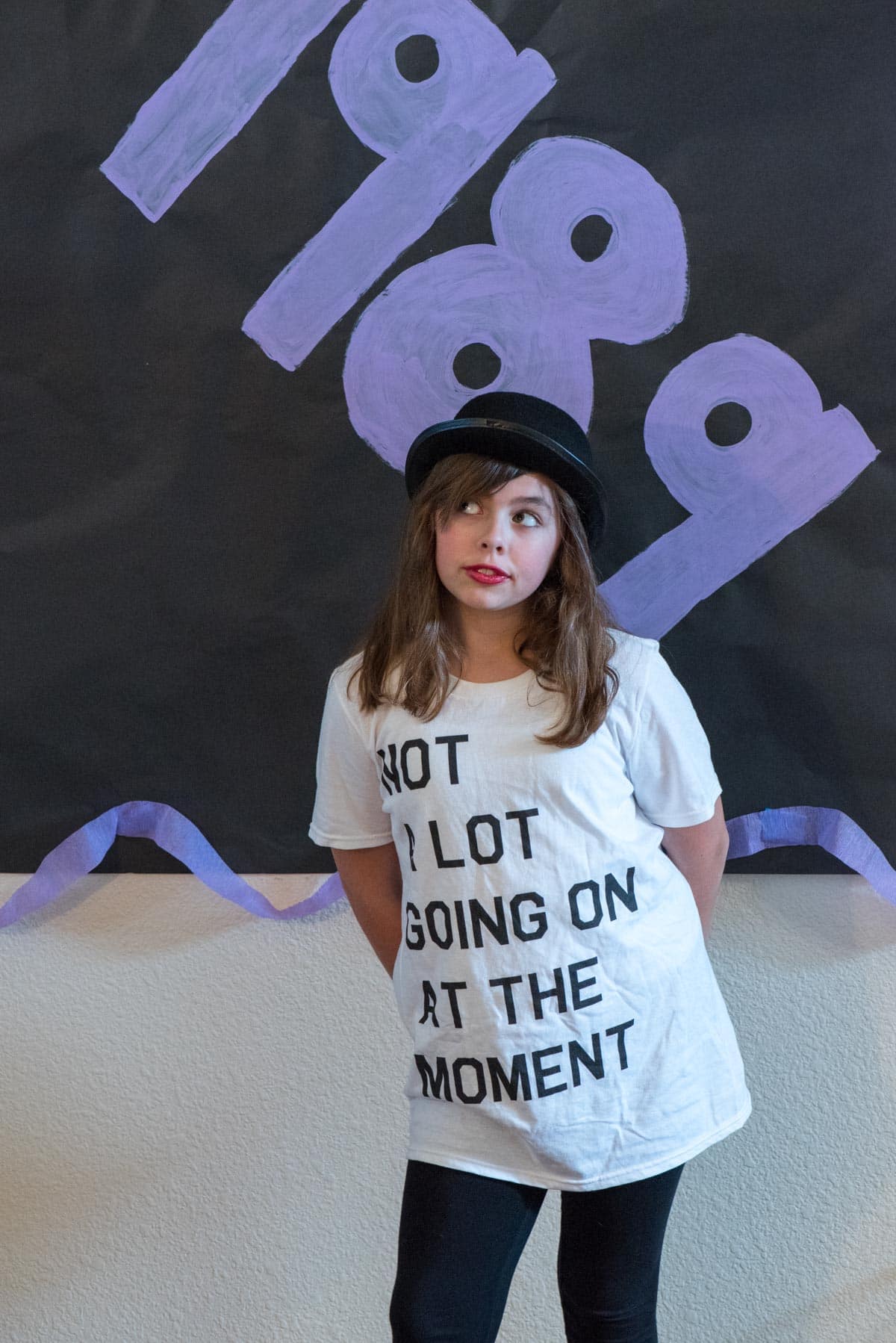 She's the spitting image, lol.
(Disclosure: this post contains affiliate links.)
SaveSaveSaveSave
Last Updated on March 14, 2019