This post may contain affiliate links. For more information, read my disclosure policy.
If you love caramel you're going to love these dulce de leche recipes! From pie to bars to cookies and more, this list is going to give you a ton of ways to use dulce de leche in recipes.
Table of Contents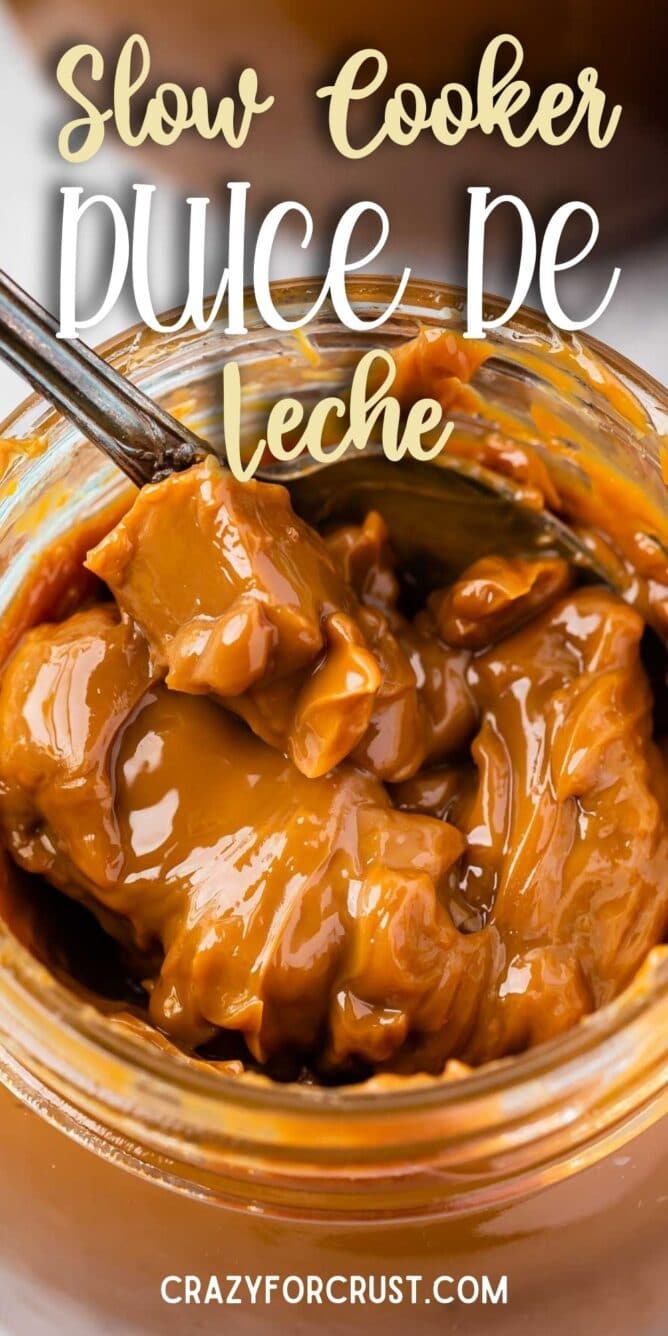 What is Dulce de Leche?
Dulce de Leche is a slow cooked caramel made from sweetened condensed milk. It's golden and thick and creamy and it's perfect in so many recipes.
You can make homemade dulce de leche in a slow cooker or you can buy it in the baking aisle of most grocery stores. It comes in a can, like sweetened condensed milk.
How to use dulce de leche in recipes
Whenever you see caramel or sweetened condensed milk, you can often swap equal parts of this milky caramel. It's so good in gooey bars, cake, frostings, ice cream and so many things.
Cookies & Bars: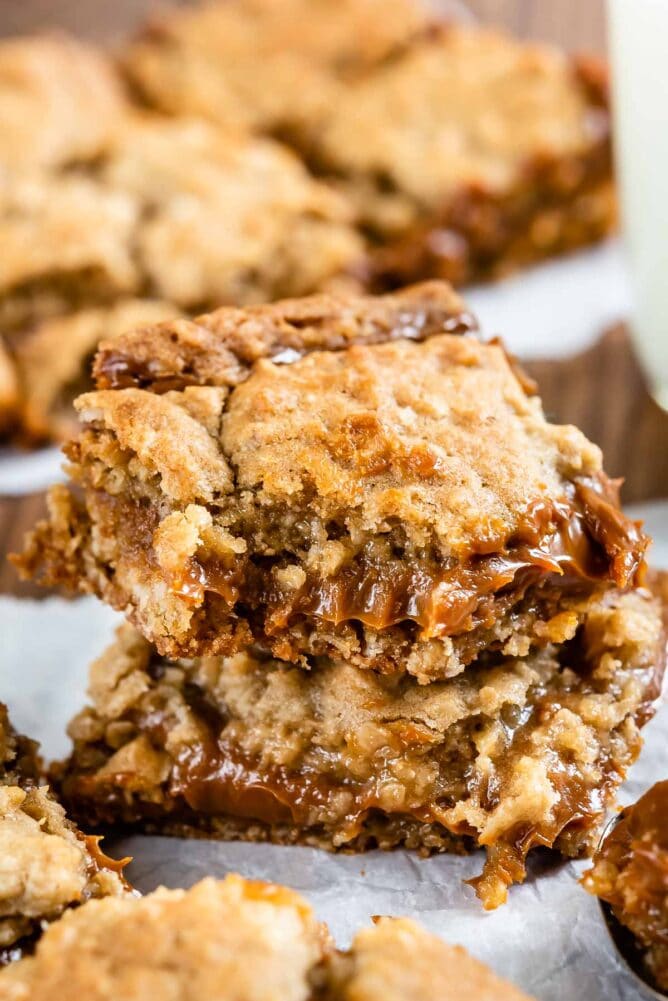 Dulce de Leche Revel Bars: Instead of chocolate, use caramel in the center!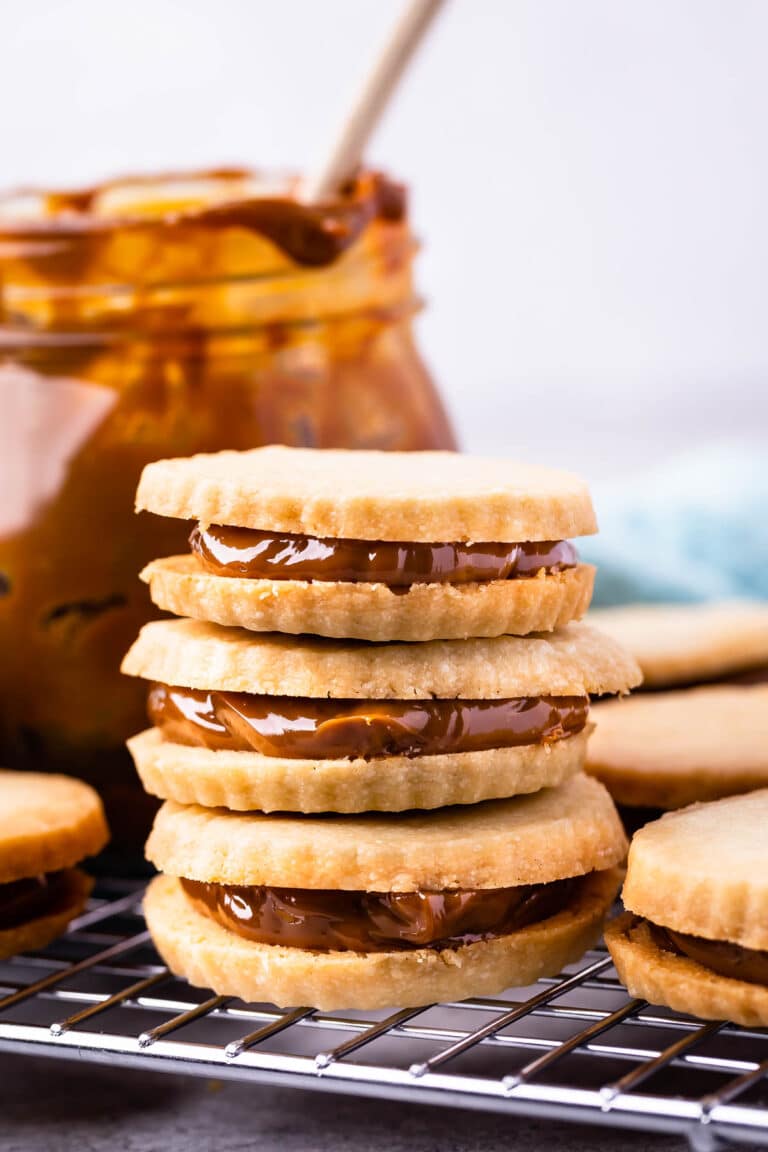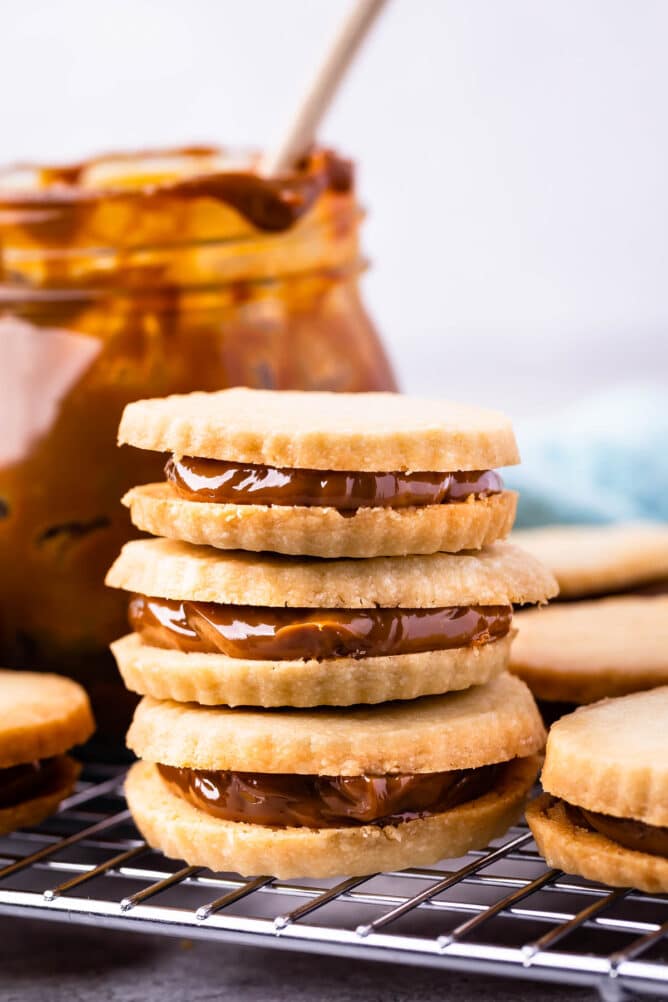 Dulce de Leche Cookies: Like alfajores – shortbread cookies sandwiched with dulce de leche.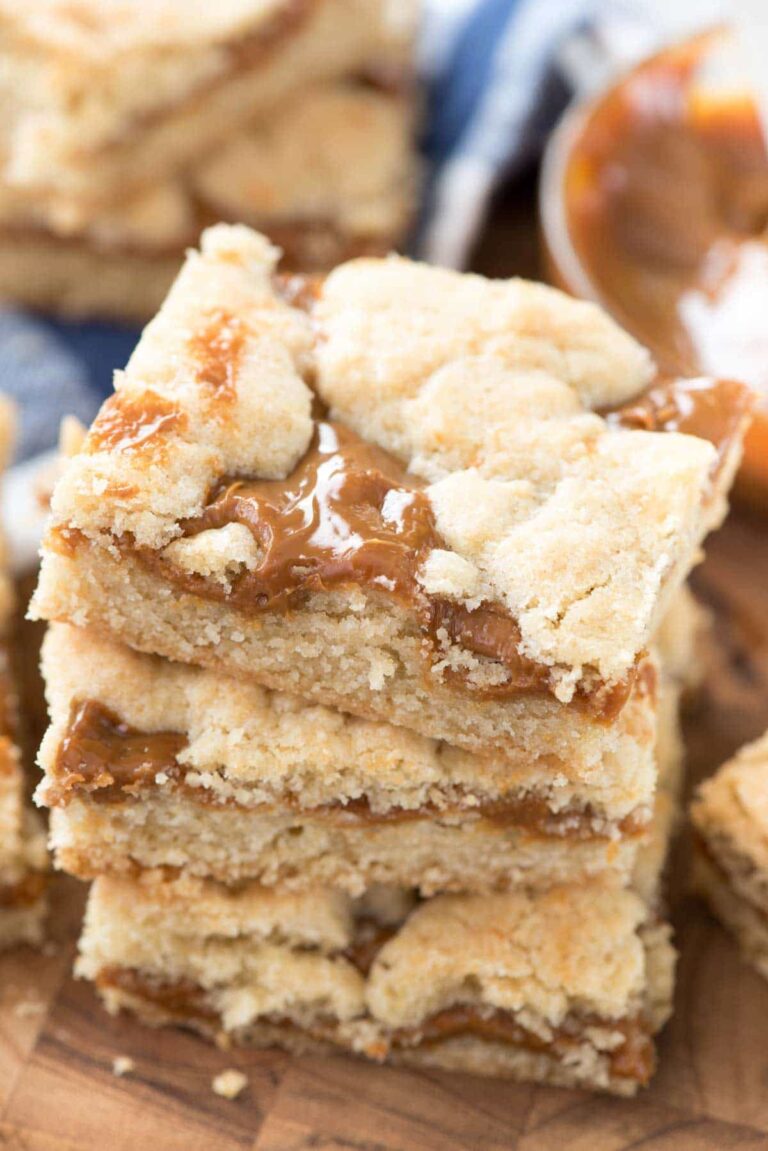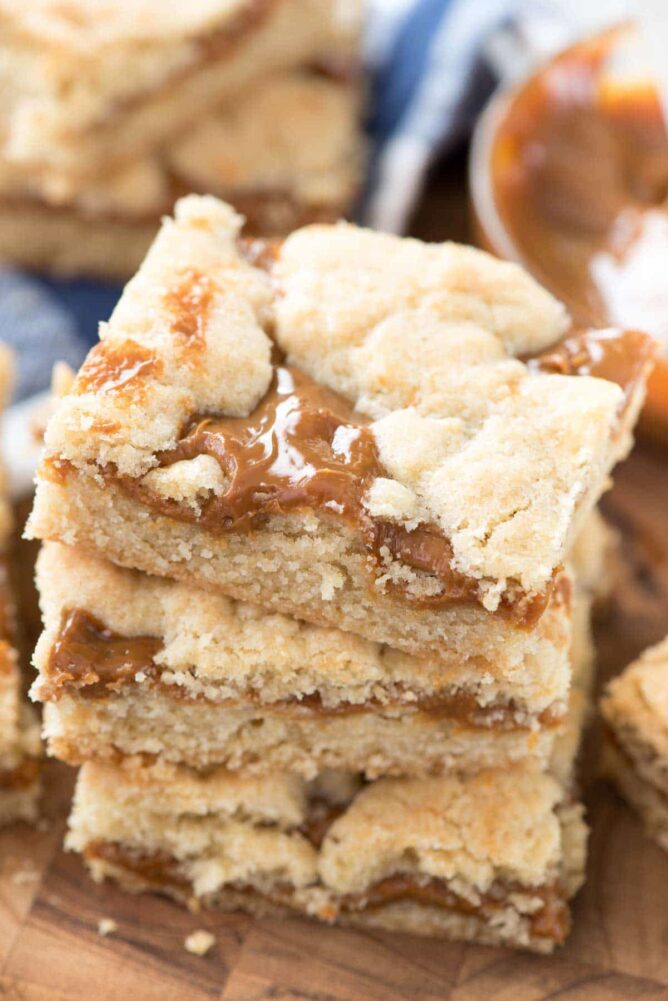 Dulce de Leche Gooey Bars: Sugar cookie bars filled with sweet caramel.
Dulce de Leche Cream Cheese Brownies by Sugar Spun Run
Dulce de Leche Granola Cookie Bars by Of Batter & Dough
Dulce de Leche Peanut Butter Thumbprints by Cupcakes and Kale Chips
Dulce de Leche Cheesecake Bars by Belle of the Kitchen
Dulce de Leche Molasses Cookies by Craving California
Chocolate Dulce de Leche Sandwich Cookies by Garden in the Kitchen
Pies and Ice Cream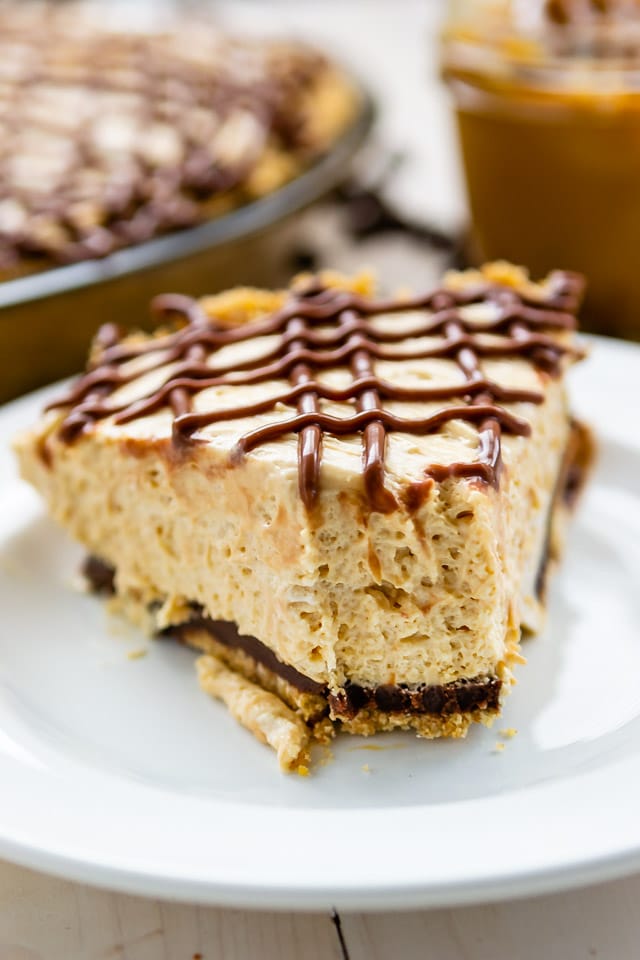 Dulce de Leche Pie – a family favorite no bake pie recipe!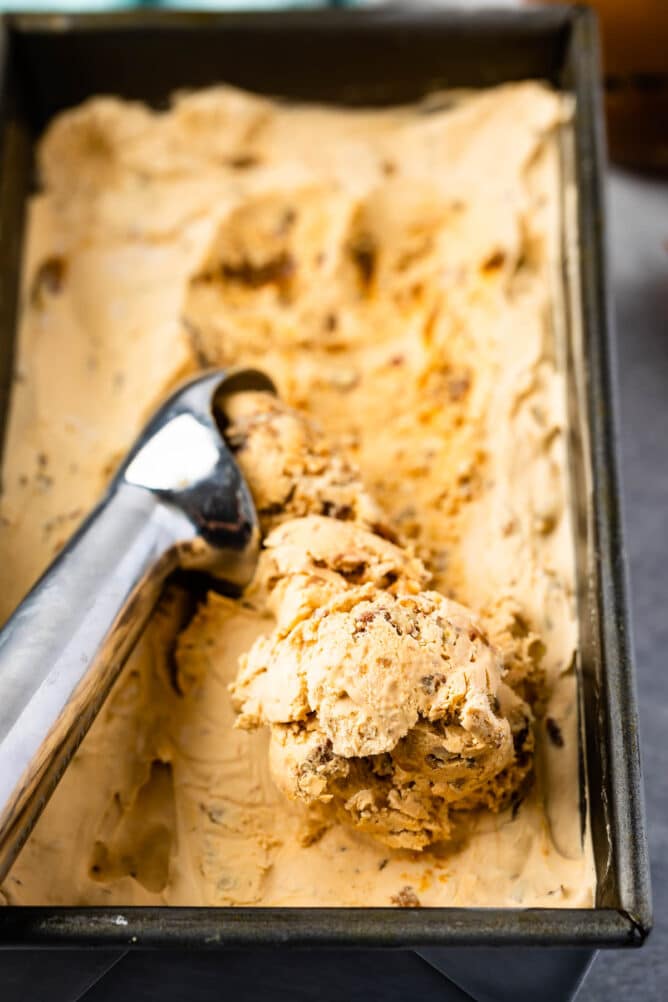 Dulce de Leche Ice Cream – made without a machine!
Dulce de Leche Tart by Goodie Godmother
Dulce de Leche Cheesecake Bites by Cheesecake It Is
Banoffee Pie by Fresh April Flours
Banana Dulce de Leche Mousse Cake by Beyond Frosting
Cakes, Cupcakes and other Fun Treats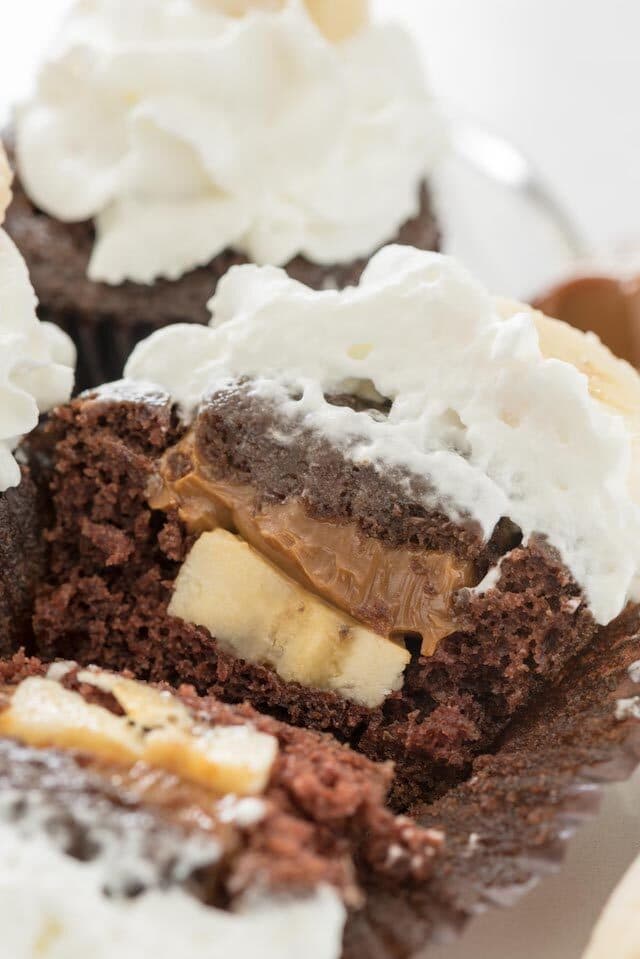 Banoffee Cupcakes – chocolate cupcakes with banana and caramel
Dulce de Leche Donuts by In Mama Maggie's Kitchen
Dulce de Leche Cake by Liv for Cake
Salted Caramel Cupcakes by Platter Talk
Chocolate Dulce de Leche Cake by Barbara Bakes
Caramel Butter Pecan Cake by TidyMom
Dulce de Leche Scones by Kick A** Baker
Pao de Mel by Easy and Delish
Chocoflan by Muy Bueno Cookbook
No Bake Dulce de Leche Recipes
Caramel Apple Fudge with dulce de leche by Belly Full
Dulce de Leche Icebox Cake by Food Meanderings
Dulce de Leche Mousse by Cook what you love
Dulce de Leche Oats by Mediterranean Love Affair
Caramel Macadamia Nut Fudge by Miss in the Kitchen
Churro French Toast by Chunky in Kentucky
Drinks
Dulce de Leche Coffee Creamer – made with just 2 ingredients!
Puerto Rican Rum Eggnog by xoxoBella
Dulce de Leche Coffee Milkshake by Simply Stacie