This post may contain affiliate links. For more information, read my disclosure policy.
Biscoff Toffee Pretzel Rods are a perfect and beautiful addition to your next holiday treat stash. They are quick to make!
I think dipped pretzel rods should be part of every holiday, party, and celebration, don't you? Especially when they include Biscoff and toffee!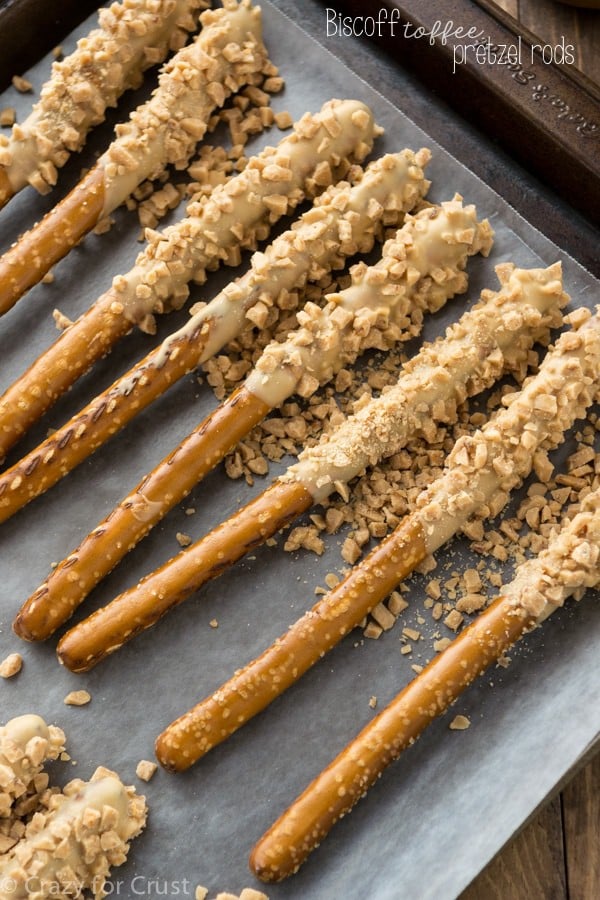 I don't remember the first time I had Biscoff spread, but it was only a few years ago. I bought a jar after hearing all about it on all the food blogs, and after a day it was gone, having been eaten off a spoon.
I do remember the first time I ate Biscoff cookies; it was on a Delta flight. If you've ever flown Delta you know all about these deliciously sweet and brown sugary cookies. The spread is made of those cookies…but it's ground up into a butter, like peanut butter.
Only it's made from cookies.
You guys, I can't even keep this stuff in my house. Have you ever gone to town on a jar of Nutella? Yeah, well that's me x1000 with a jar of cookie butter.
Which is why I made these Biscoff Toffee Pretzel Rods. Because one cannot live off of spoonfuls of Biscoff spread alone. One must also have pretzels. And toffee.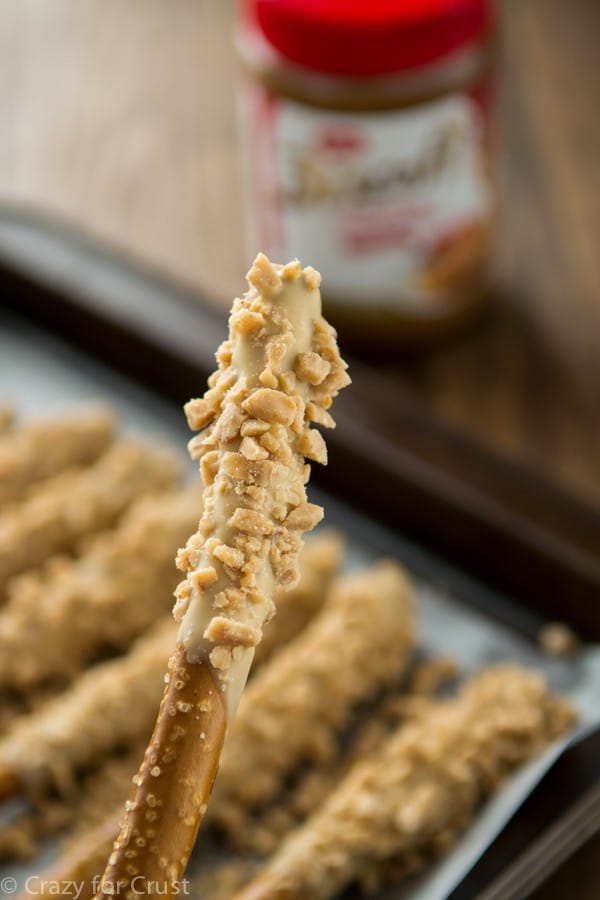 These dipped pretzel rods should be the law. Like, a sweet law that everyone obeys. Have you ever had chocolate dipped pretzels? The combination of salty and sweet is to. die. for.
And well, Biscoff spread. You know my new favorite thing about Biscoff? That there is a whole cookbook dedicated to it. A cookbook by my friend Katrina Bahl, from In Katrina's Kitchen. It's called The Biscoff Cookie & Spread Cookbook.
Yes. A whole book full of Biscoff spread and cookies.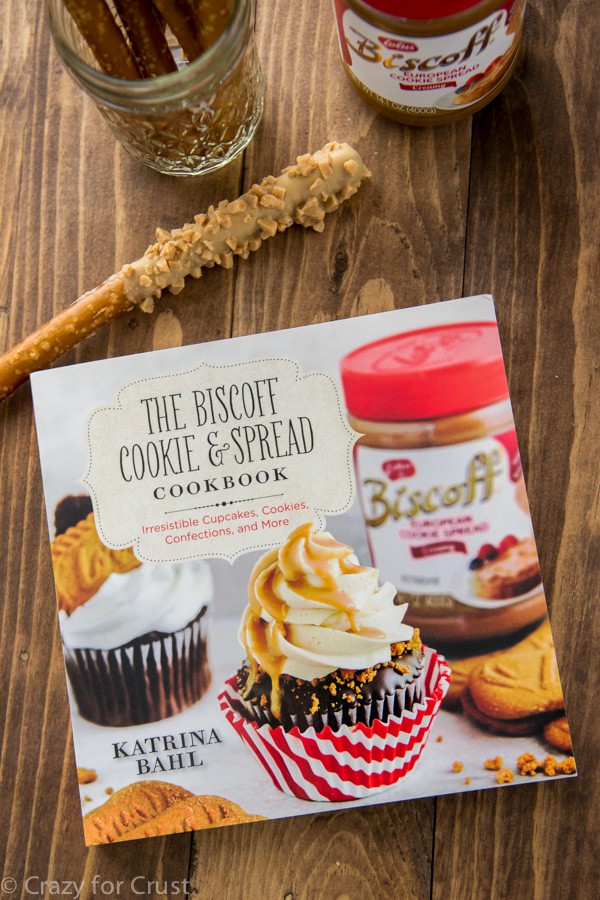 It's the most gorgeous book, full of cookie recipes and candy recipes and breakfast and cheesecake and OMG Biscoff is everywhere.
I got a copy of Katrina's book and immediately went into drool mode. I could not decide what to make! I wanted everything. Biscoff Stuffed Snickerdoodles and Biscoff Blossoms and Biscoff Buckeyes, oh my.
Seriously, if you love Biscoff, you need to get Katrina's book. The photography is excellent, the recipes even more so. They're easy and mouthwatering too.
Just look at them!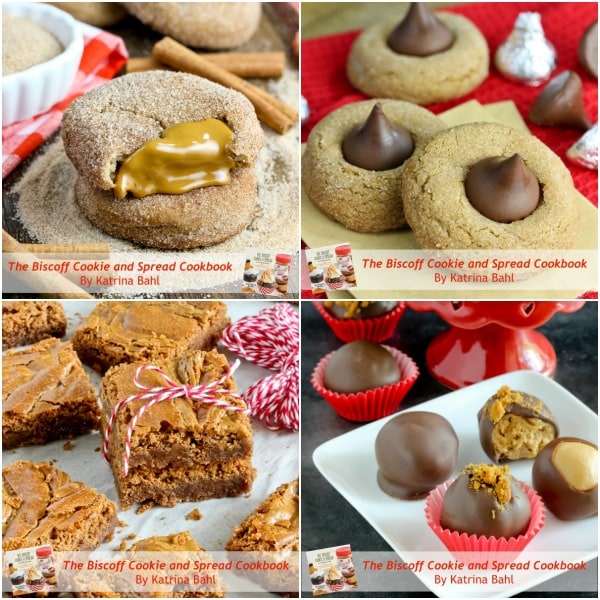 While I was browsing through Katrina's book I had the idea for these pretzel rods and I had to make them right away. Because, well pretzels and Biscoff and white chocolate and toffee.
Plus they're super easy to make – simply melt the white chocolate and Biscoff, dip the pretzels, an sprinkle with toffee. Done!
We devoured these. Much like we'll be devouring the recipes in Katrina's book, for a long time to come.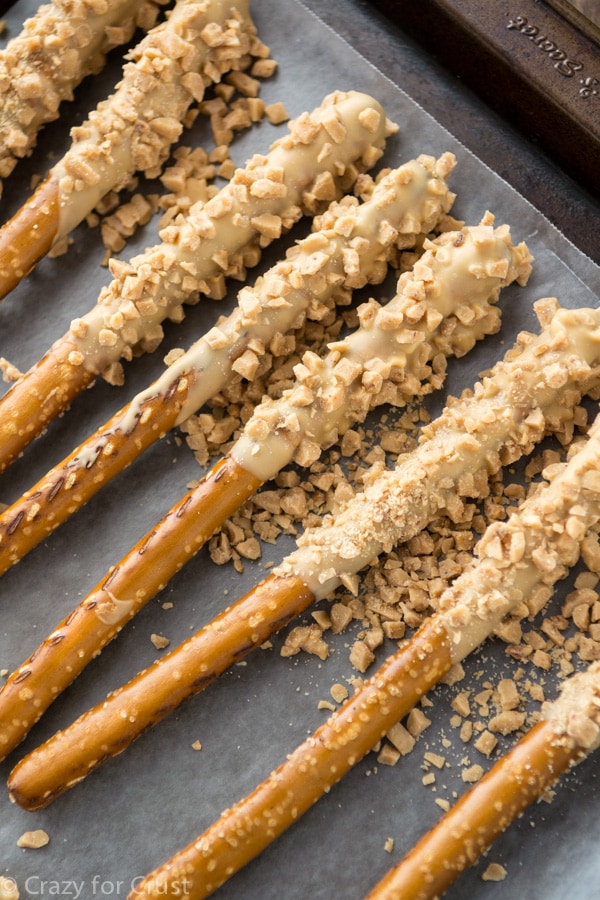 These Biscoff Toffee Pretzel Rods the perfect class party treat or holiday gift.
And they're so fast!! You must try them. But get Katrina's book first. 🙂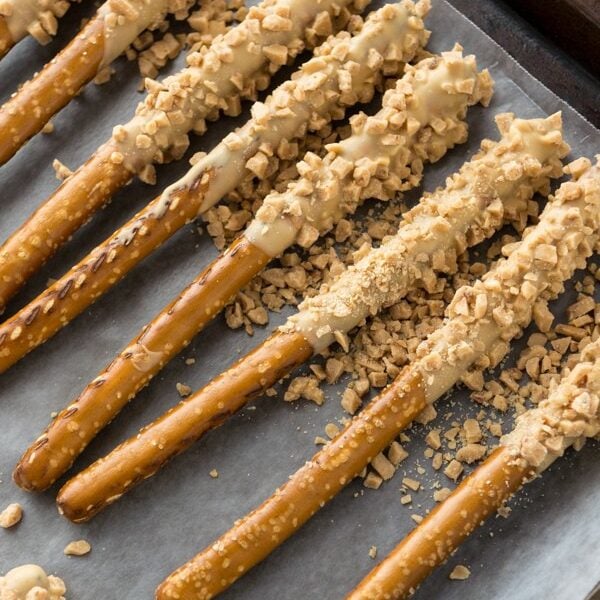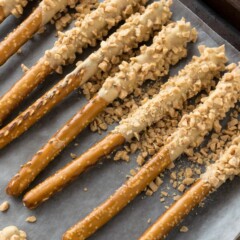 Biscoff Toffee Pretzel Rods
Inspired by The Biscoff Cookie & Spread Cookbook, these white chocolate Biscoff dipped pretzel rods are rolled in toffee bits. They're a great snack or gift!
Ingredients
1

cup

white chocolate chips

1/4

cup

Biscoff spread

1 1/2 - 2

cups

toffee bits

15-17

large Pretzel Rods
Instructions
Line a cookie sheet with wax paper.

Place white chocolate chips and Biscoff in a medium sized bowl. Heat on 50% power in 30 second increments, stirring well between each, until melted and smooth (about 2 minutes).

Place toffee bits on a plate or in a shallow dish.

Dip each pretzel rod in the biscoff chocolate coating about halfway down the rod. Tap off the excess and roll in the toffee bits. Place on prepared cookie sheet and chill until set.

Store in an airtight container for up to 4 days.
Nutritional information not guaranteed to be accurate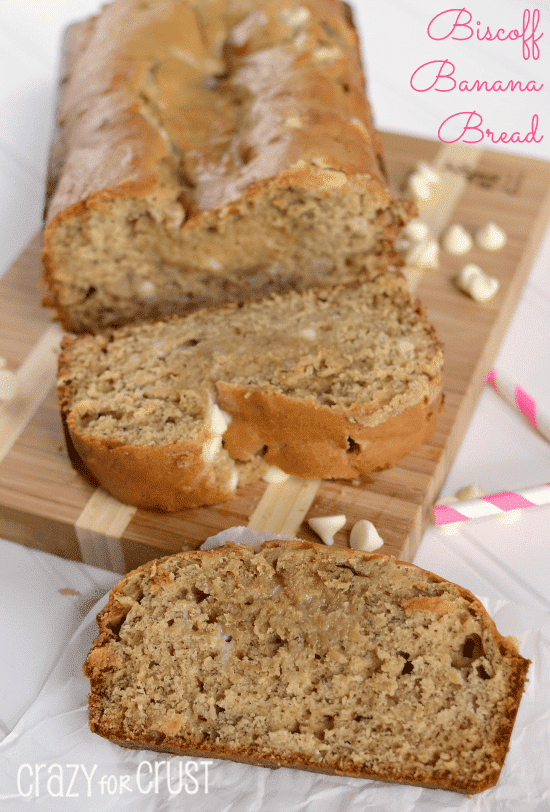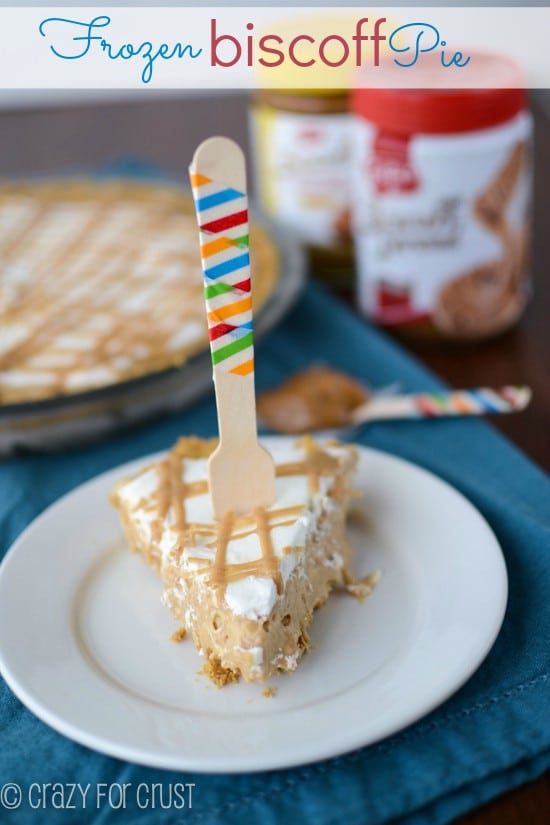 N0-bake Peanut Butter Pretzel Bars (I'm so making this with Biscoff!)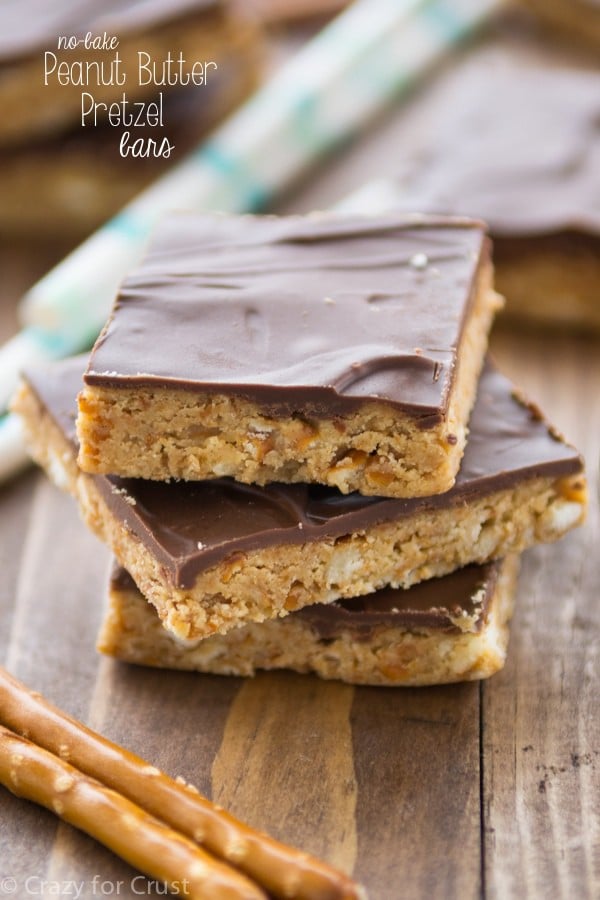 Toffee Pretzel Peanut Butter cookies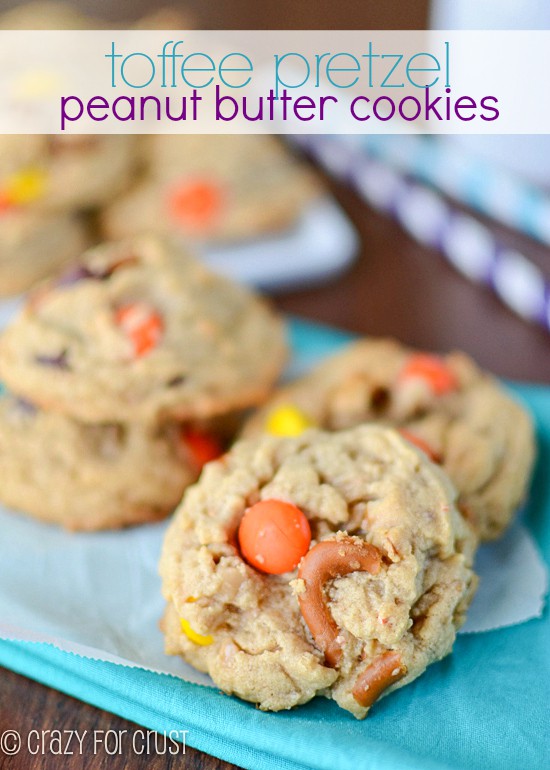 Sweets from friends:
Biscoff Mousse by In Katrina's Kitchen
Biscoff Truffles by In Katrina's Kitchen
Biscoff White Chocolate Macadamia Nut Cookies by Something Swanky
Biscoff Butterscotch Apple Pie by Wine & Glue
Last Updated on August 21, 2018