This post may contain affiliate links. For more information, read my disclosure policy.
Looking for a fast (and healthier) breakfast option? Make a Banana Chocolate Chip Pancake Cake – no flipping required.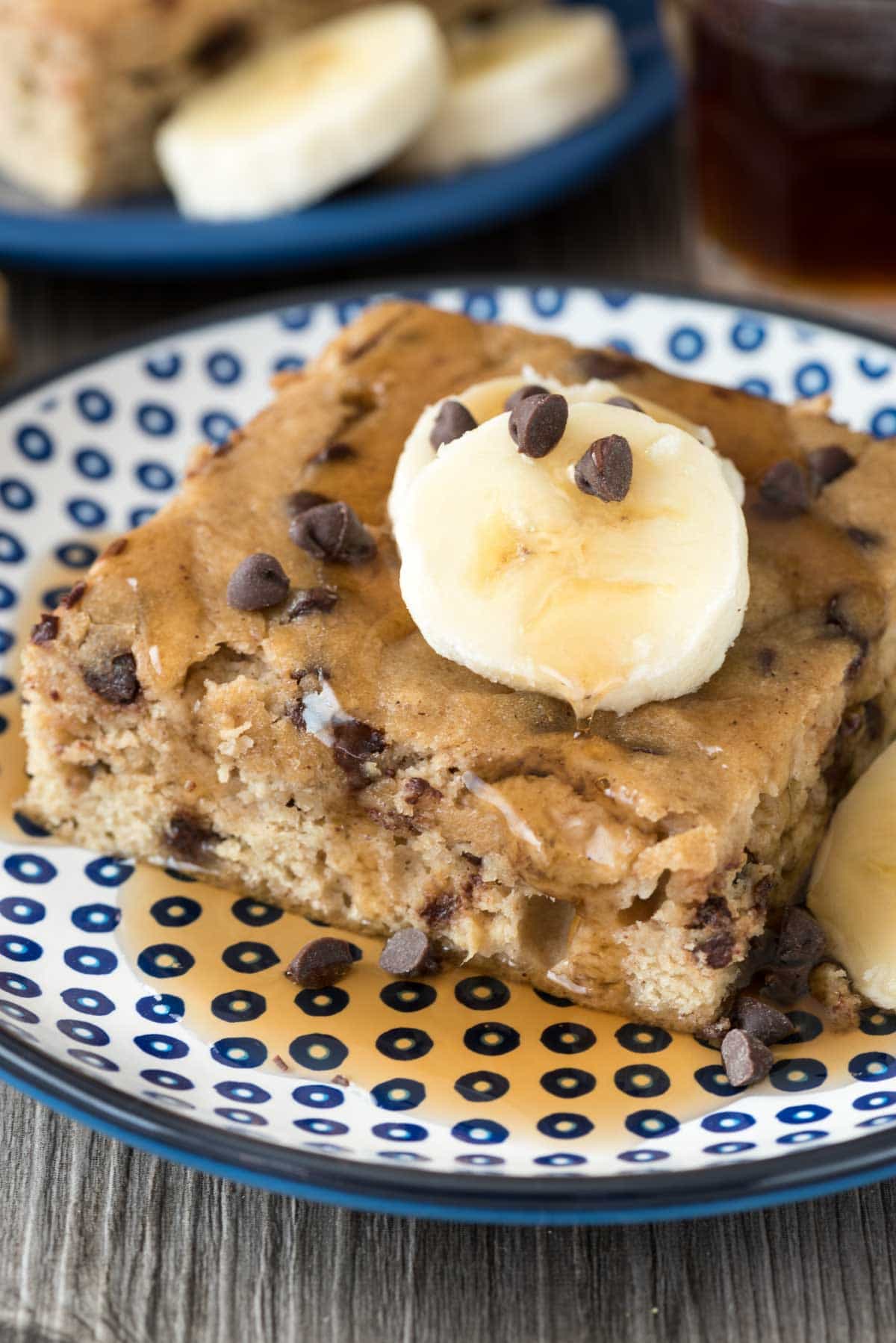 How in the world is it August already? Just like that summer is coming to a close and it makes me kind of sad. I'm looking forward to having my days back to normal and not trying to fit my work into days of entertaining Jordan, but this was such a fun summer I'm sorry to see it go, and I'm not the only one. Jordan's been moping around for the past few days; she got back from a trip to see her cousins in San Diego and now the only fun thing she has to look forward to is back-to-school shopping.
Funny story about her trip: I got a taste of what Jordan the Teenager is going to be like. We got her a phone to take with her so she could call and text us from anywhere (not just on wifi) because she wasn't going to be within driving distance. She was SO excited to get that phone…and then she totally ignored us the whole time. We finally had to call her uncle on the last day and ask him to have her call us, because even my texts saying "are you ALIVE?!" were coming back unanswered.
She got back last Tuesday and on Wednesday we started our school shopping, much to her dismay. I cannot even imagine what school supply shopping is like if you have multiple children. As it is, I spent a small fortune between a new backpack, shoes, and supplies and that doesn't even count the $150 I spent on new dance uniforms and shoes. I cannot wait until she stops growing and can wear the same pair of dance shoes for more than a few months.
Once August hits I start thinking about breakfasts and lunches. Am I the only person that starts out the school year with gusto and thinks This is THE year! It's the year I'm going to make healthy, well-rounded lunches! I'm going to make protein-rich breakfast! No refined sugar! No white flour! …And then September 1 hits and it's back to Fruity Pebbles for breakfast and fruit snacks for snack?
I really am going to try and do better this year, and that includes breakfast. Jordan doesn't like eggs or bacon or smoothies for breakfast; she's a cereal or pancake/waffle girl, so I have to try and sneak in some healthy wherever I can. Since I cannot stand making pancakes in the morning, she usually ends up with cereal…unless I think ahead and make a pancake CAKE for her.
Cake for breakfast is a total win. It might just be a pancake baked in a pan, but the kids don't have to know that!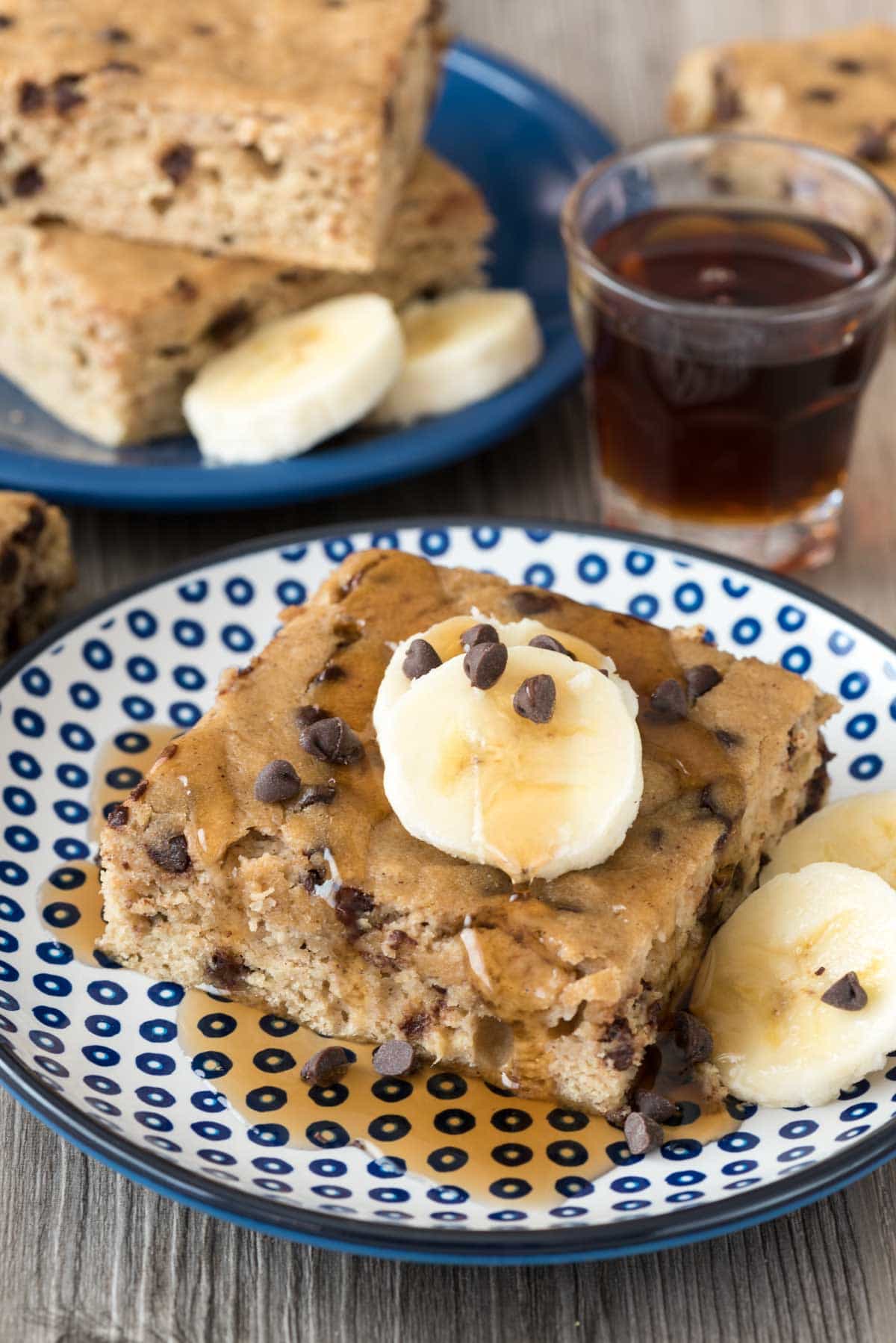 A couple of years ago I shared my Banana Chocolate Chip Pancakes with you all. Those are still one of my more popular breakfast recipes so I decided to give them a facelift. Instead of making pancakes, I made them into a pancake cake, which is basically pancake batter baked in a 9×9 pan. You don't have to stand over a griddle to make these babies, just pour them into a pan and bake them, easy peasy. Serve slices with syrup, or skip the syrup (hello, it's full of chocolate) and just send the kids with a square on the go.
Baking the pancakes into a cake isn't the only change I made to the recipe. I tried to make them a little healthier so you can feel better about giving them to your kids before school. I used white whole wheat flour instead of all-purpose (but you can use all-purpose or a combination of the two) and I made them dairy-free by using Almond Milk in place of regular milk. Now, that's not new to me – I use almond milk in pancakes and waffles (and pretty much everything) almost exclusively, but if you haven't tried almond milk yet, you really should give it a go.
Plus, it's a huge pancake cake filled with chocolate chips. There isn't much better than that for breakfast, is there?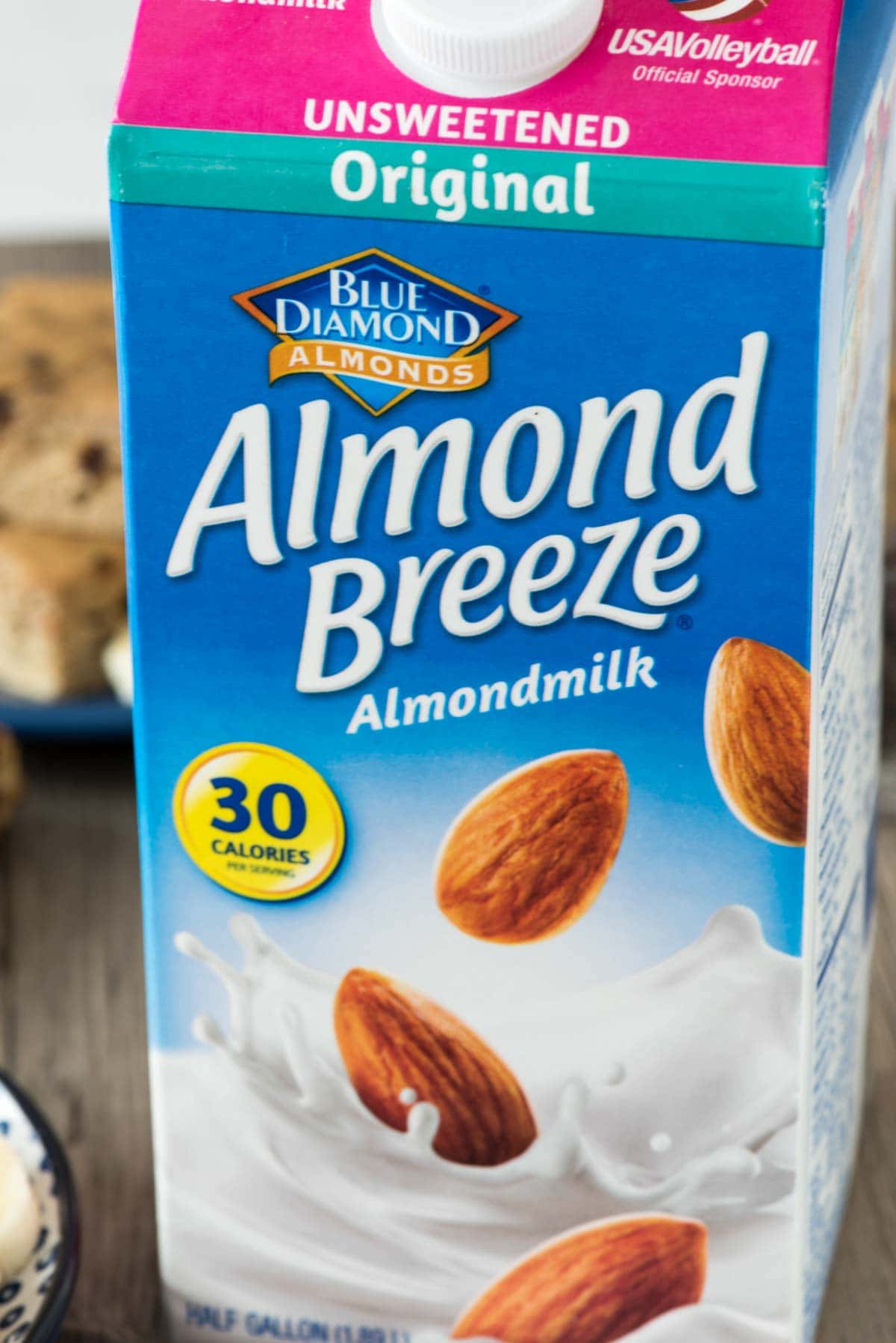 As always, I used Almond Breeze Almondmilk in this cake. You can use whatever flavor you want, but I love using unsweetened original (or unsweetened vanilla) because it has less calories. Almond Breeze is made from the best almonds (Blue Diamond) and they're a local company, so I like to support them whenever possible. They're also an official sponsor of Team USA Volleyball this summer!
Really this cake is so easy to make. It's one bowl, no mixer required. I whisk all my dry ingredients together in a mixing bowl and then I whisk all the wet ingredients in the measuring cup. Stir them together and you get a nice thick batter. I even use vegetable oil instead of butter so these really are dairy-free (except for the chocolate, but use a dairy-free chocolate if needed). The banana adds a ton of sweetness so you don't need a lot of added sugar, and the chocolate chips even make the syrup unnecessary.
Serve these to your kids for back to school and maybe they won't be so sad about books and homework.

Well, a girl can dream, can't she? 🙂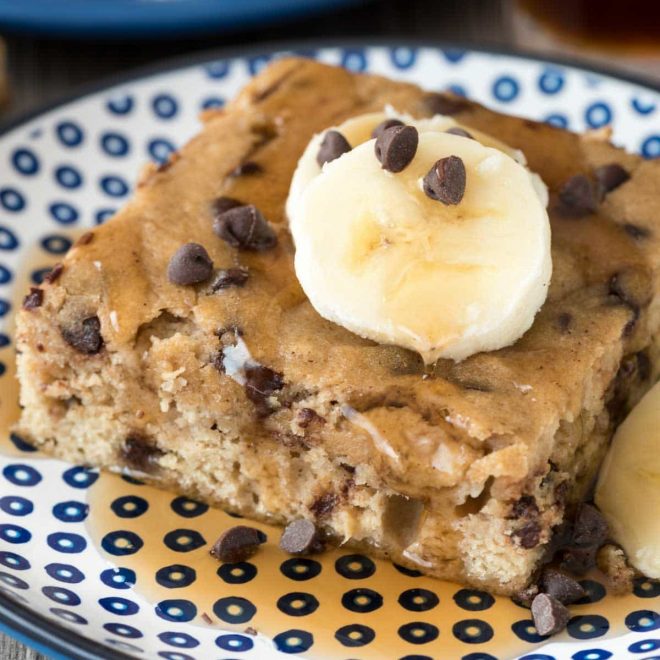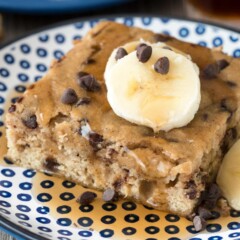 Banana Chocolate Chip Pancake Cake
Banana Chocolate Chip Pancake Cake - bake your pancakes in a cake pan so you don't have to flip them! These banana pancakes are a family favorite.
Ingredients
1 1/2

cups

white whole wheat flour

may substitute all-purpose

2

tablespoons

brown sugar

packed

1

tablespoon

baking powder

1

teaspoon

salt

1/2

teaspoon

cinnamon

2

medium overripe bananas

1

cup

Almond Breeze Unsweetened Almondmilk

original or vanilla

1

large egg

2

tablespoons

vegetable oil

1

teaspoon

vanilla extract

1/2

cup

mini chocolate chips
Instructions
Preheat oven to 350°F. Line a 9x9" pan with foil and spray with nonstick cooking spray.

Whisk flour, brown sugar, baking powder, salt, and cinnamon in a large bowl.

Mash the bananas with a fork. Add mashed banana to almond milk, egg, oil, and vanilla extract in a large measuring cup or small bowl. Whisk to combine, then whisk the wet ingredients into the dry ingredients, stirring just until moistened. Stir in chocolate chips.

Pour pancake batter into prepared pan. Bake for 18-22 minutes or until a toothpick comes out of the center with just a few crumbs stuck to it and the edges are golden brown.

Serve warm with syrup or pack squares in lunch boxes for an easy breakfast or snack.
Nutritional information not guaranteed to be accurate
Click HERE for more PANCAKE & WAFFLES recipes!
Click here for easy ways to use overripe BANANAS
Banana Chocolate Chip Pancakes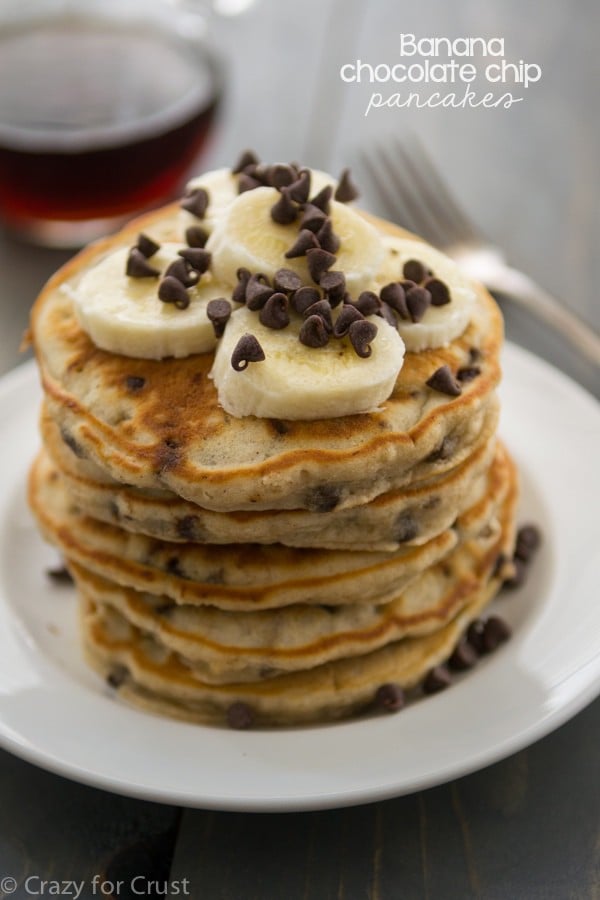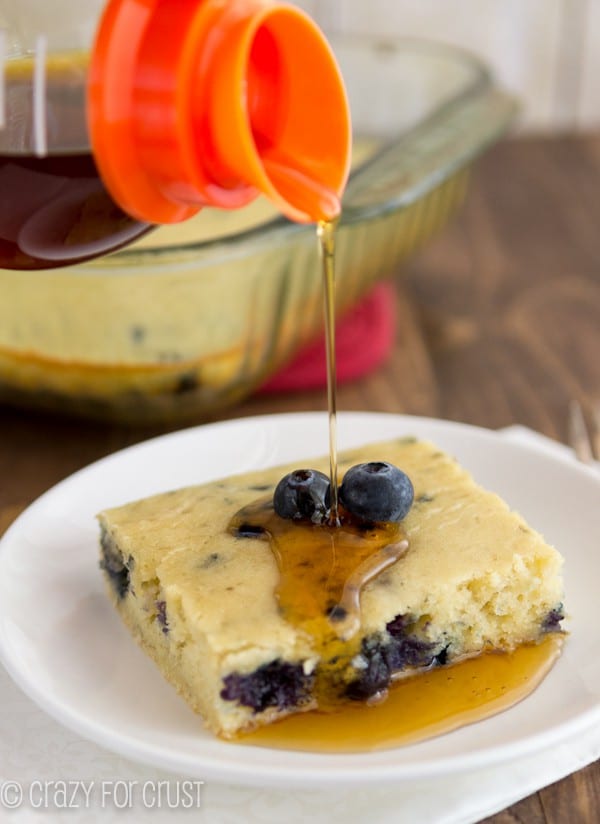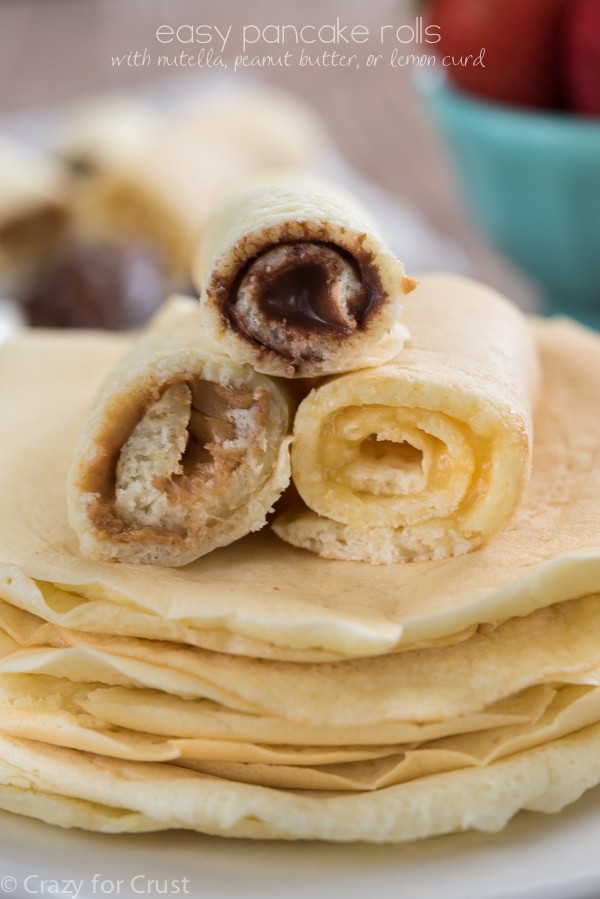 This post is sponsored by Blue Diamond Almond Breeze Almondmilk. Almond Breeze believes in the best. That's why we only use Blue Diamond Almonds to make our almondmilk and why we're proud to be an official sponsor of USA Volleyball. Visit www.ServeUpYourBest.com for a chance to win $5,000 for the ultimate beach day, learn fun volleyball moves, get Almond Breeze coupons and smoothie recipes!
Last Updated on February 2, 2023