This post may contain affiliate links. For more information, read my disclosure policy.
Marionberry Swirl Pancakes – You guys. It's Saturday. That means it's PANCAKE time!!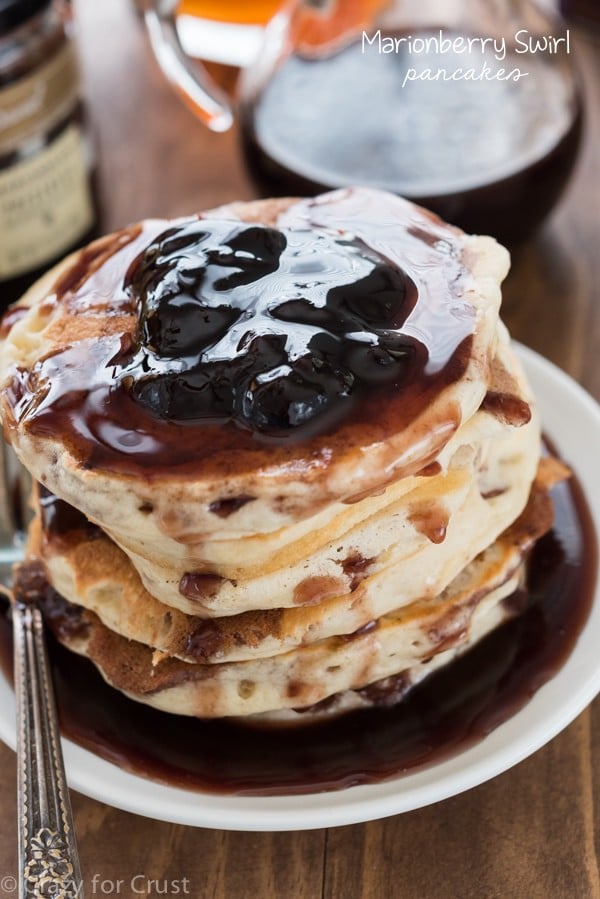 Have you ever heard of a marionberry? No? You're not alone. Until I visited Harry & David last year I had no idea either. A marionberry is a kind of blackberry that grows in Oregon and it makes AMAZING jams and preserves. Also? It makes amazing pancakes.
I'm super excited about these pancakes for a couple reasons. One, because they were fluffy and perfect. Two, because they are not only swirled with marionberries, but they're also pecan praline flavored. (Seriously – one of my favorite flavors of anything ever!) And three, because I'm working with Harry and David to bring you this recipe!
Last year, when I visited H&D, I fell in love with the company. It's like one big family, from the growers to the packers to the marketers. Seriously. So when they asked if I'd help them out with a recipe, I jumped at the chance. Who would turn down a basket like this? No one I know, that's for sure!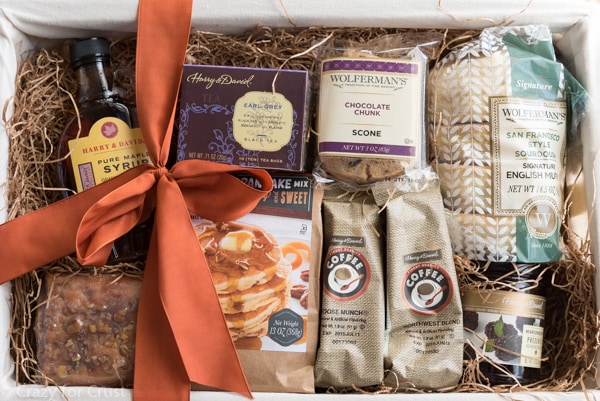 The Brunch Basket is perfect for Mother's Day because really, mom's don't even need to touch it. Buy it for your husband and he can make breakfast for you, even if he can't cook. Between the english muffins and the sticky cinnamon swirl you're set…but you also get pancake mix. And preserves. That you can make these Marionberry Swirl Pancakes with!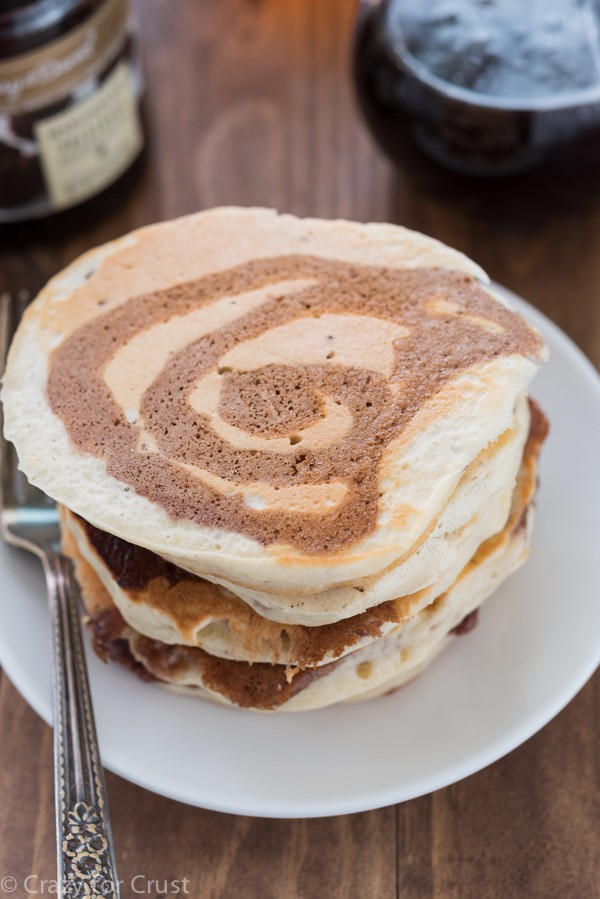 Learn How to Make These Marionberry Swirl Pancakes
See how pretty those swirls are? They're so easy to make too – you just mix some preserves in with some of the pancake batter and swirl it on the cooking pancakes. Easy peasy, and they make the pancakes taste wonderful. A berry flavored pecan praline pancake, smoothered in marionberry scented maple syrup.
That's a brunch win, if you ask me.
Want to make these Marionberry Swirl Pancakes for breakfast? Go get the Marionberry Swirl Pancake Recipe!
Again, get the recipe for the pancakes here!
Click here for more Brunch Recipes!
Click HERE for my PANCAKE & WAFFLE recipes!
SaveSave
Last Updated on September 10, 2022