This post may contain affiliate links. For more information, read my disclosure policy.
Salted Caramel is the perfect sauce for ice cream, cakes or pies. With just 5 ingredients it's done in 5 minutes and it's an easy caramel sauce that is absolutely spoon-worthy.

The BEST part about this recipe is how easy it is. There's no guesswork – it works every time!
Caramel is one of the fall flavors I look forward to every year. I love adding caramel to apple strudel and cheesecake as well as serving it over ice cream. I've made caramel before (cinnamon and pumpkin flavors) but those are somewhat labor intensive.
That's why I wanted to create a dual-purpose caramel recipe: one that is great for serving on pie but also for pouring over ice cream. Then I decided on making Salted Caramel because once you have it salted it's hard to eat plain caramel; the salt adds so much depth and flavor to the recipe.
If you're looking for an easy caramel recipe that takes no time to make and has simple ingredients, then this is the easy caramel recipe for you. It's perfect for pouring over ice cream OR using in any caramel dessert.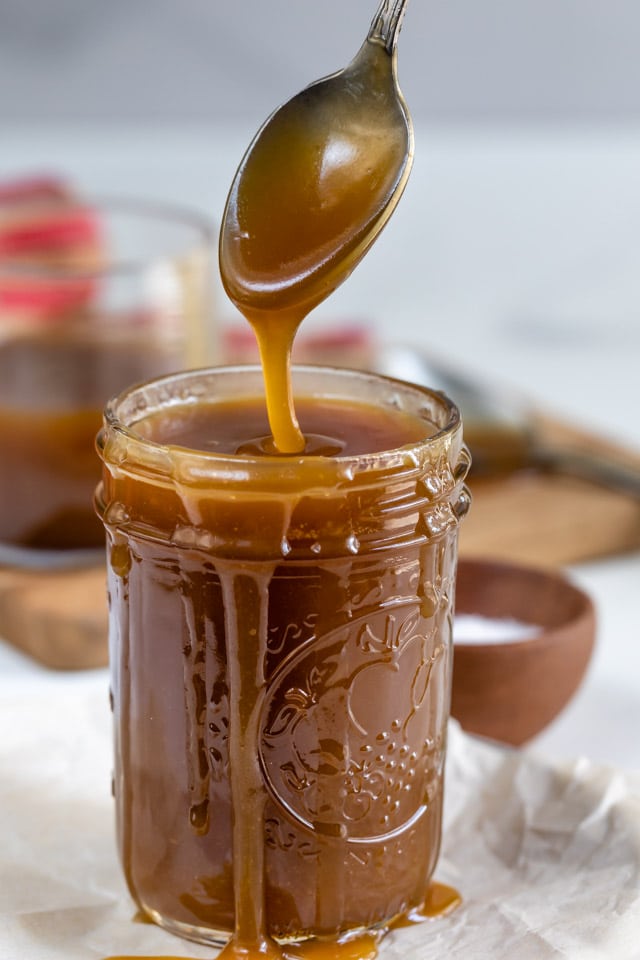 Caramel Sauce Recipe
This 5-Minute Salted Caramel without cream is easy and fast and has just 5 ingredients. It's great on ice cream or eaten with a spoon!
5 Ingredients For Salted Carmel Sauce
Brown Sugar
Unsalted Butter
Milk
Vanilla extract
Salt
How To Make Salted Caramel Recipe
That's right, it really does only take 5 minutes to make this homemade caramel sauce.
Simply melt the butter.
Cook it with the brown sugar and milk until it boils for a few minutes.
TIP: the important part is waiting to set the clock until it's BOILING. Simmering doesn't count as boiling, so once it's bubbling all the way through, then set your timer.
Add the vanilla and salt and you have an easy caramel syrup or sauce.
Once it's cooked you should cool the salted caramel for about 10 minutes before using it on ice cream, so it doesn't melt it. But you can also let it cool in a jar or bottle and store it to use over the week. It's a creamy caramel sauce that's thin enough to pour but thick enough that it's not runny.
And it's made from scratch!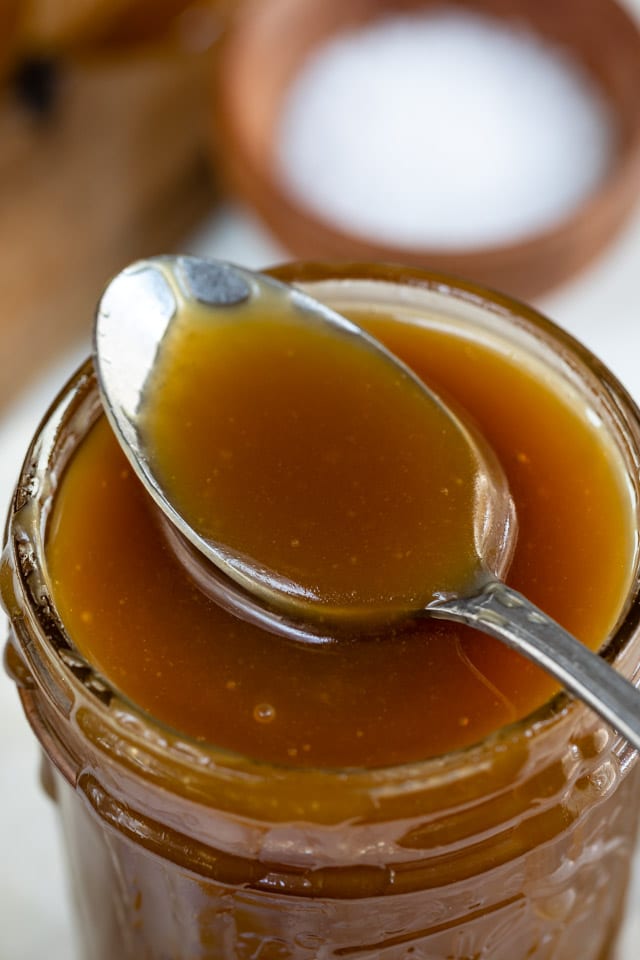 How much salt goes in Salted Caramel?
I recommend starting with 1/4 teaspoon of sea salt or kosher salt. You can also use table salt, but I prefer kosher or sea salt. Once the caramel has cooled a bit you can taste the salted caramel sauce and add more salt to your preference.
How to Store Caramel
It's best to store this in the refrigerator if you're not using it all the day it's made. However, it will solidify in the refrigerator but that's okay!
To thin, just heat it slowly in the microwave (just a few seconds, stir, then heat more).
Thick from the fridge it's perfect to add to cupcakes as a filling!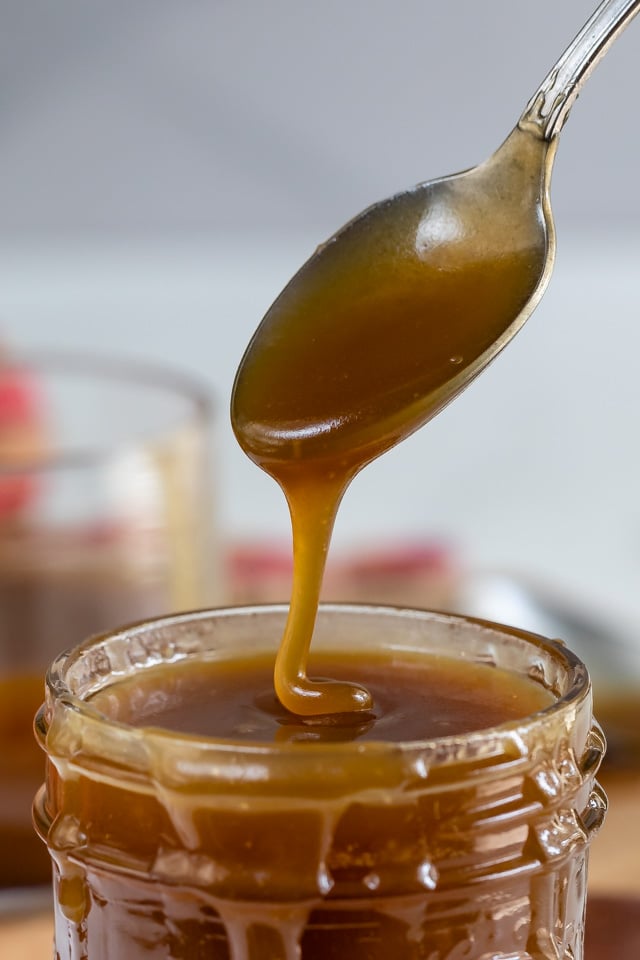 How to use Salted Caramel
Salted Caramel is good in SO MANY THINGS! Here are a few of my favorite ways to use it:
See below for some easy ice cream social tips!
**Did you make this recipe? Don't forget to give it a star rating below!**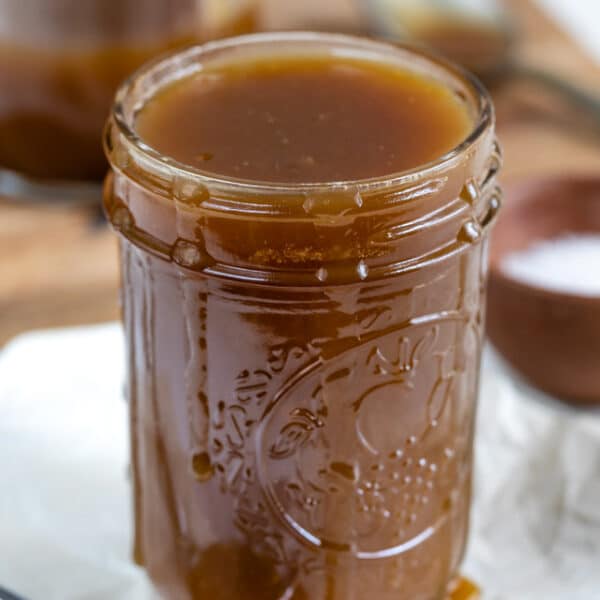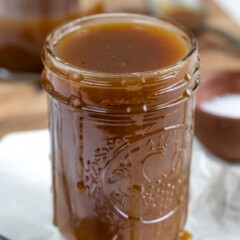 5-minute Salted Caramel Sauce
5-minute salted caramel sauce has just 5 ingredients and is the perfect ice cream topping or caramel sauce for cake or pie!
Ingredients
1/2

cup

unsalted butter

cubed

1

cup

brown sugar

packed

1/4

cup

milk

1

teaspoon

vanilla extract

1/4

teaspoon

kosher salt or sea salt

or to taste
Instructions
Place butter in a saucepan and melt over medium-low heat.

Add the brown sugar and milk and turn heat to medium. Stir constantly until the mixture boils. Boil for 2 minutes.

Remove from heat and stir in vanilla and salt. (Once it cools a bit, you can add more salt to taste.)

Pour into jar. Let cool slightly before using. Cover. Store in refrigerator if not using the day it's made.

If mixture separates as it cools, just stir it up or shake it.

If it becomes to thick to pour after chilling, you can heat it in the microwave for a few seconds and stir.
Recipe Notes
You can use whole milk, 2% or nonfat but whole milk is best.
Make sure to start the clock once it's BOILING. That means big bubbles all over the pan, not little bubbles around the edge (that's simmering).
Recipe adapted from AllRecipes.
Recipe Nutrition
Serving:
1
serving
|
Calories:
109
kcal
|
Carbohydrates:
14
g
|
Protein:
1
g
|
Fat:
6
g
|
Saturated Fat:
4
g
|
Cholesterol:
17
mg
|
Sodium:
6
mg
|
Potassium:
23
mg
|
Sugar:
13
g
|
Vitamin A:
191
IU
|
Calcium:
17
mg
|
Iron:
1
mg
Nutritional information not guaranteed to be accurate
This post was originally sponsored by Mirum for Albertson's. It's been updated.
How to throw a back-to-school ice cream social for teenagers:
1. Make your life easy and head to Albertsons Companies for all your supplies and favorite Unilever Ice Cream. Save your receipt and sign up at icecreamrewards.com to get a $5 reward when you spend $20.
2. Keep it simple! Teenagers don't want all sorts of theme-y party stuff (at least mine doesn't!) so just grab some colorful bowls and cups along with your ice cream.
3. Do electronic invitations. Let's get real: teens don't out paper invitations anymore, they text or snapchat their friends and invite them over. If they're willing, share this easy graphic with them to text their friends. You can also print it out. Have them edit it using one of their favorite photo apps and post it on social media (a very teenager thing to do).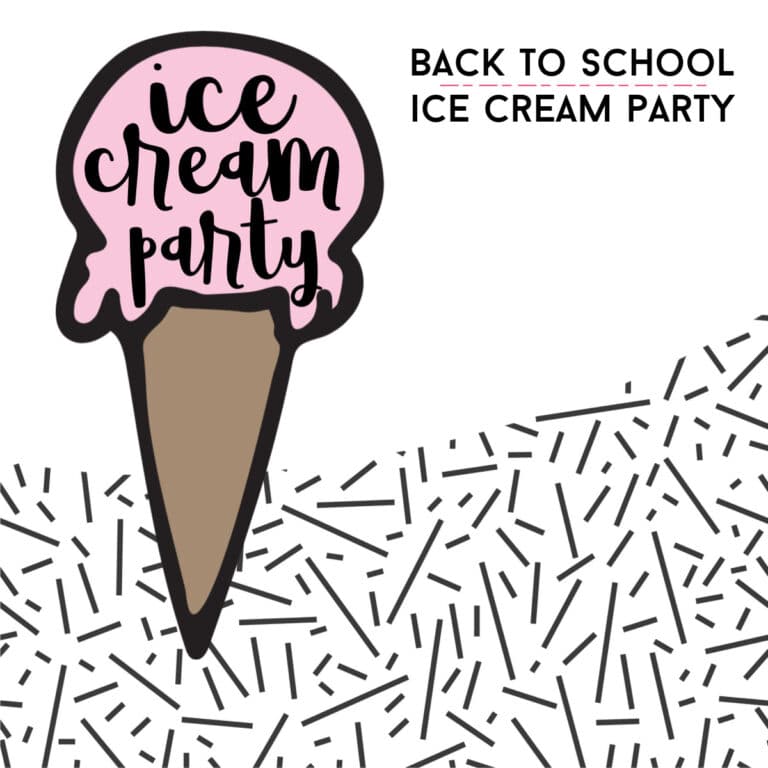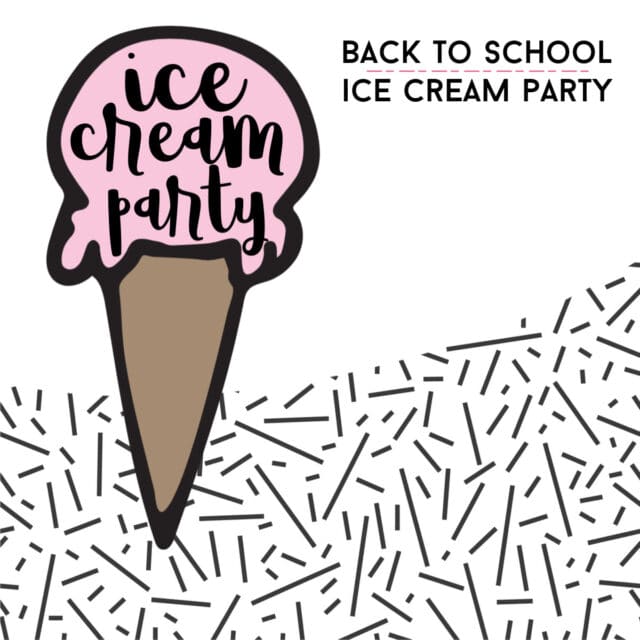 4. Decorations can still be fun, just keep them toned down. I made some simple signs and place them around the ice cream bar and Jordan didn't complain once.
4. Have lots of options for toppings, like chocolate sauce, easy salted caramel and fun sprinkles, candies and cherries. Table tents can be a fun addition, especially if your guests have food allergies.
5. Even if they protest, table topics are always a fun way to break the ice. Sometimes over summer kids go a few weeks without seeing each other so giving them some talking points can be a great way to get them chatting again. It can also be a great way for kids to get to know each other, especially if new friends moved into the neighborhood over the summer.
I created these questions geared towards teenagers. There's nothing too childish nor to adult on the list, and they're teenager approved.
FREE PRINTABLE TEENAGER TABLE TOPICS PDF
6. Stand back and let them do their thing. That's probably the most important tip for any teen party: watch them but not from too close. Linger while they're making their ice cream sundaes and see what you can hear them talking about…then just let them be them.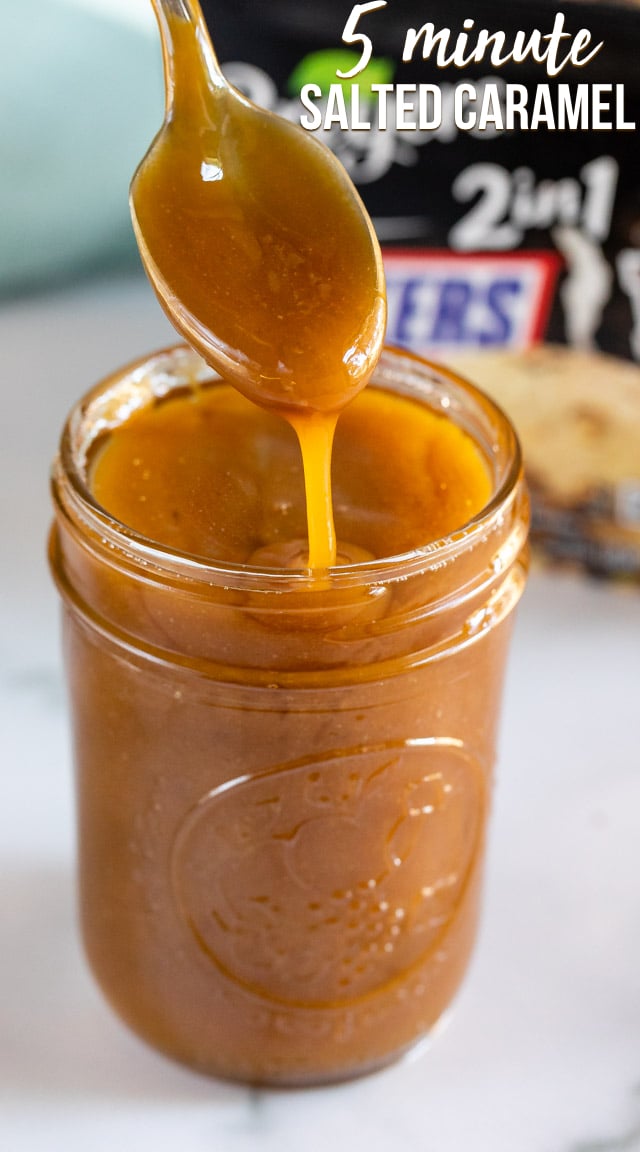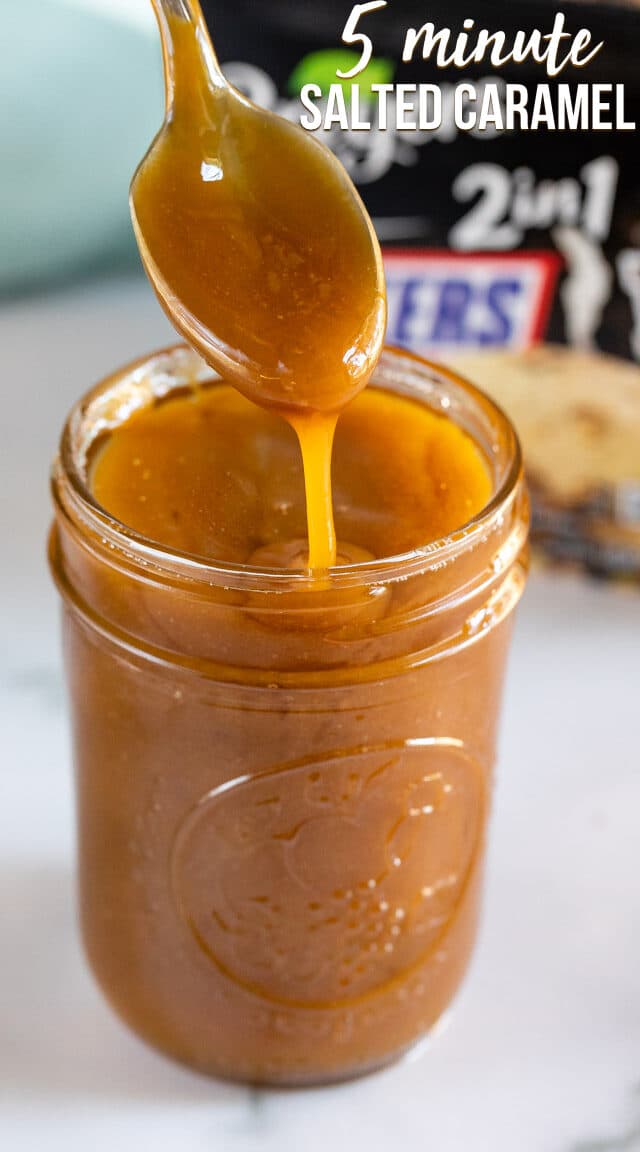 5-Minute Salted Caramel Sauce is an easy recipe for ice cream or cupcakes, cake or as a topping for anything! This sauce is perfect for any dessert and is one of our favorite caramel recipes.
Last Updated on October 4, 2021