This post may contain affiliate links. For more information, read my disclosure policy.

If you're looking for something fun for summer look no further! This free printable Summer Bucket List is perfect for foodies and ice cream lovers. It's an easy summer bucket list for families to do together and perfect when paired with ice cream.
This post is sponsored by Mirum. All opinions are my own.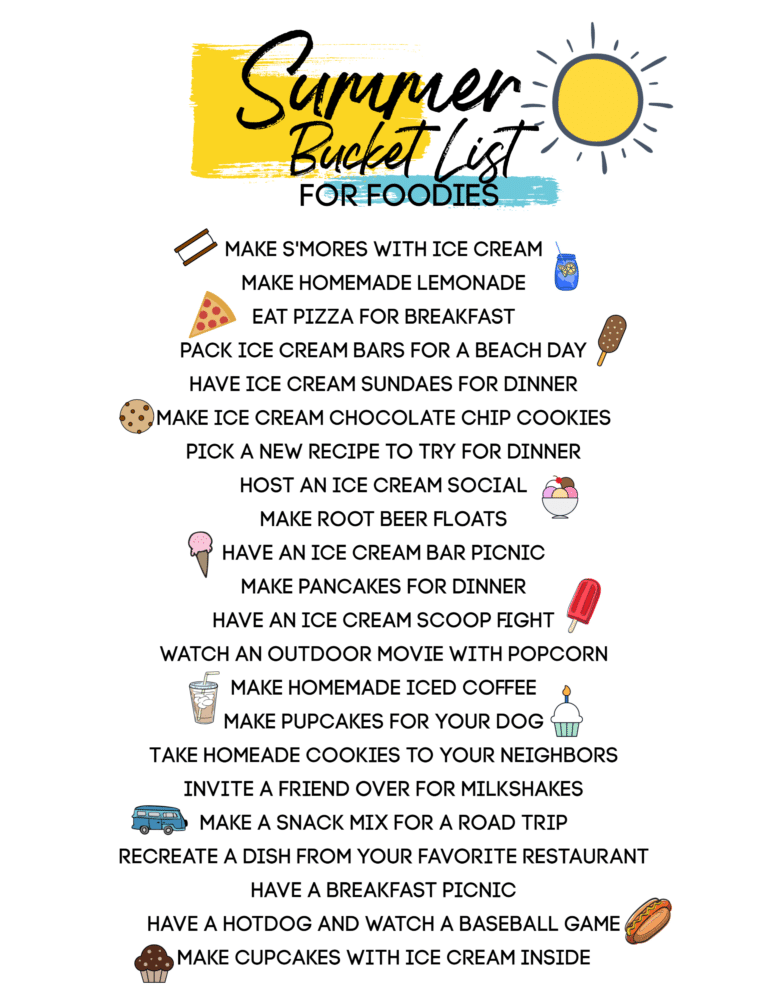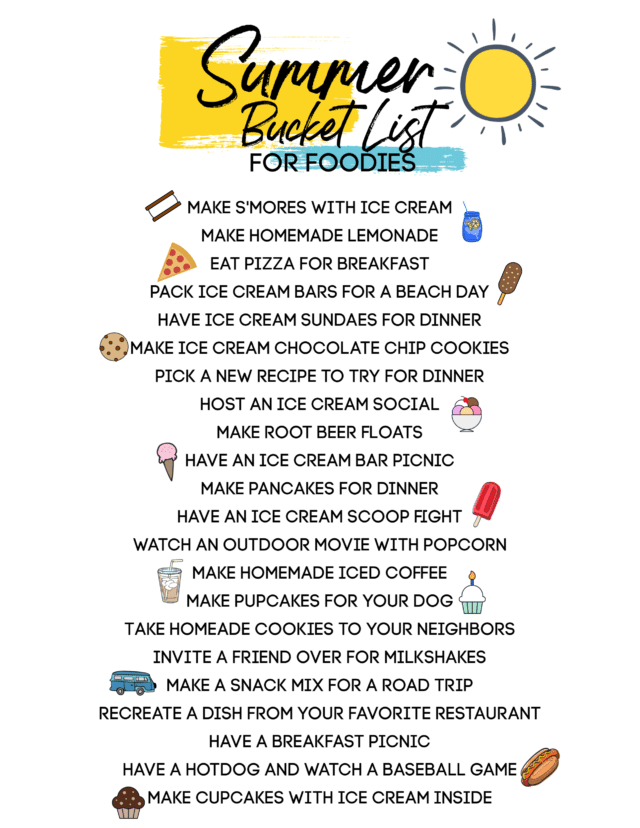 I'll never forget walking downtown and getting ice cream during the summer when I was young. First we'd go as a family and as I got older I'd go with friends and it was always an event I looked forward too.
In fact, the only reason I didn't hate camping as a kid was because we'd go to the campground store and get ice cream and snacks. Ice cream can make even camping better!
Every year I have all sorts of goals for the summer. This year I decided to compile them all into one fun Summer Bucket List! This list is geared towards my favorite kind of people: foodies and ice cream lovers, just like me and my family.
All of these ideas are fun and simple and can be done super inexpensively, especially when you stock up on ice cream from Breyers, Magnum and Ben & Jerry's from Albertsons.
This FREE printable Summer Bucket List for foodies and ice cream lovers is the perfect family fun this summer!
Be sure to click here to get the FREE printable PDF download!
Have you heard of Albertsons Ice Cream Rewards? It's back for summer so be sure to check out IceCreamRewards.com, where you can earn a $5 reward when you spend $20 on your favorite Unilever ice cream brands! And – you could be one of 21 weekly winners of a year's supply of ice cream from your local Albertsons Companies store! Check out all the details below.
I cannot wait to stock up on my favorite ice creams for summer:
Breyer's 2-in-1's (two flavors in one carton!)
Ben & Jerry's Cookie Core (GASP)
Magnum Minis and Double Tubs (minis are the perfect after dinner treat!)
We're going to celebrate summer by working our way through my summer bucket list for foodies!
Some of my favorite items on the list are: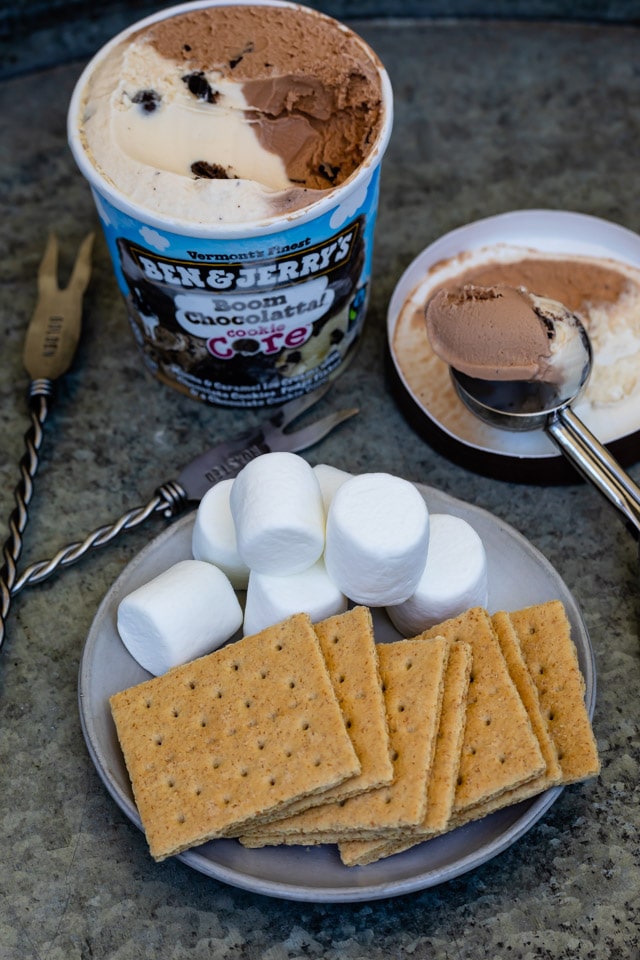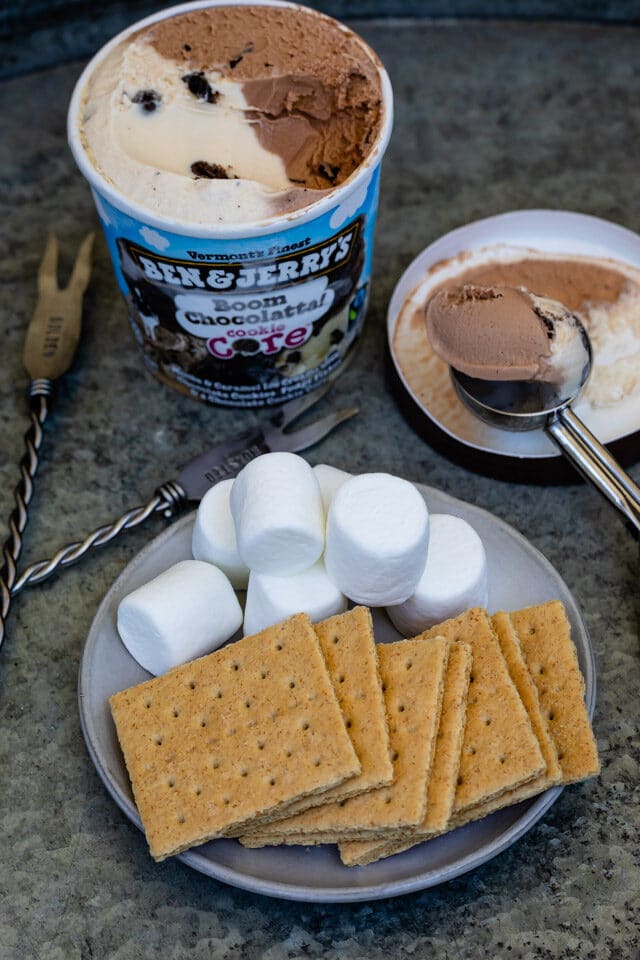 Make s'mores with ICE CREAM! Sandwich Ben & Jerry's Cookie Core ice cream with melted marshmallows and graham crackers for a new and fun type of s'more. My daughter proclaimed this the "BEST IDEA EVER" – ice cream s'mores are going to be a hit this year.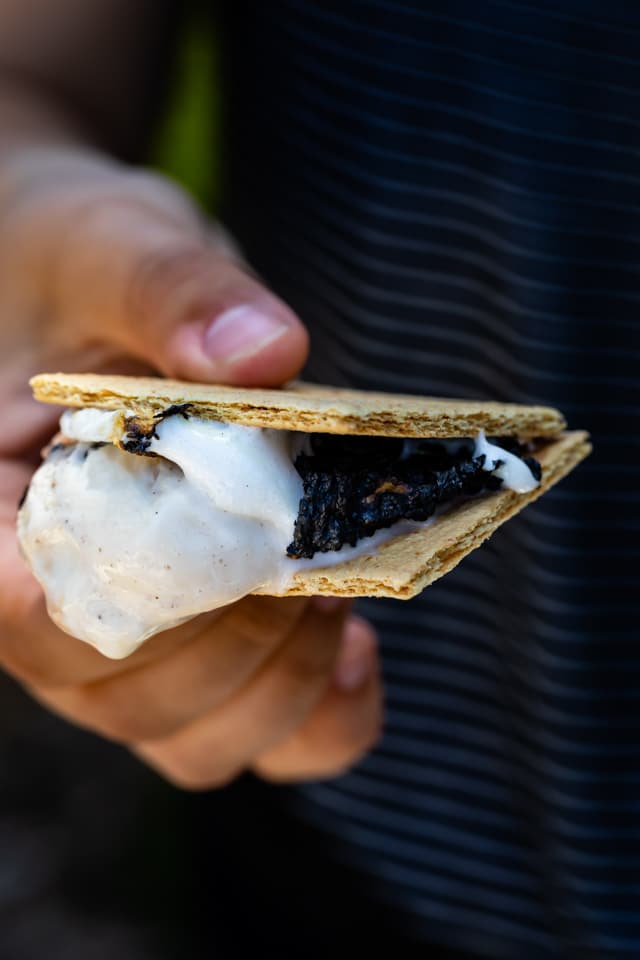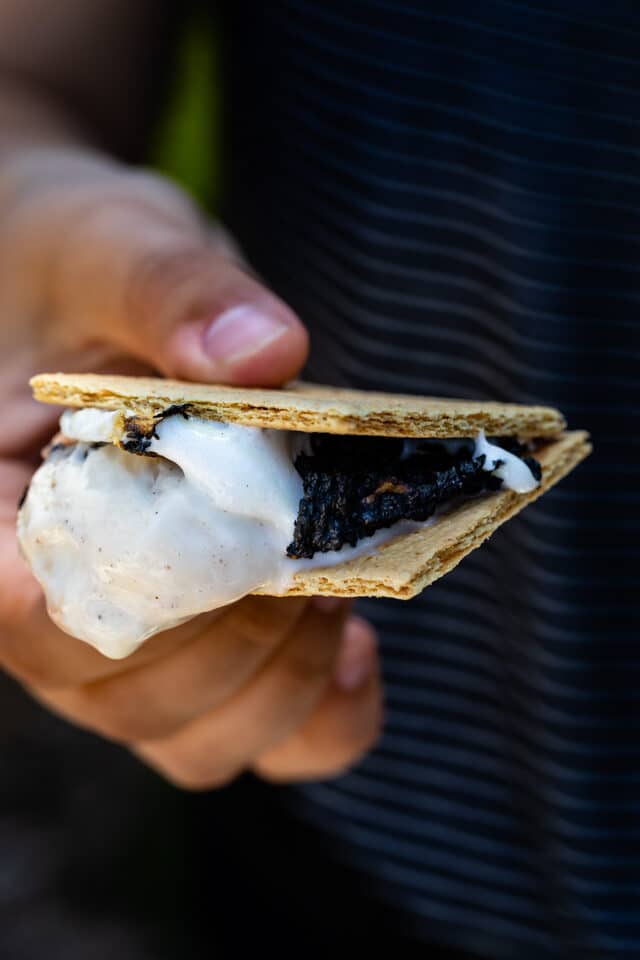 Make Ice Cream Chocolate Chip Cookies.
Make homemade lemonade.
Eat pizza for breakfast.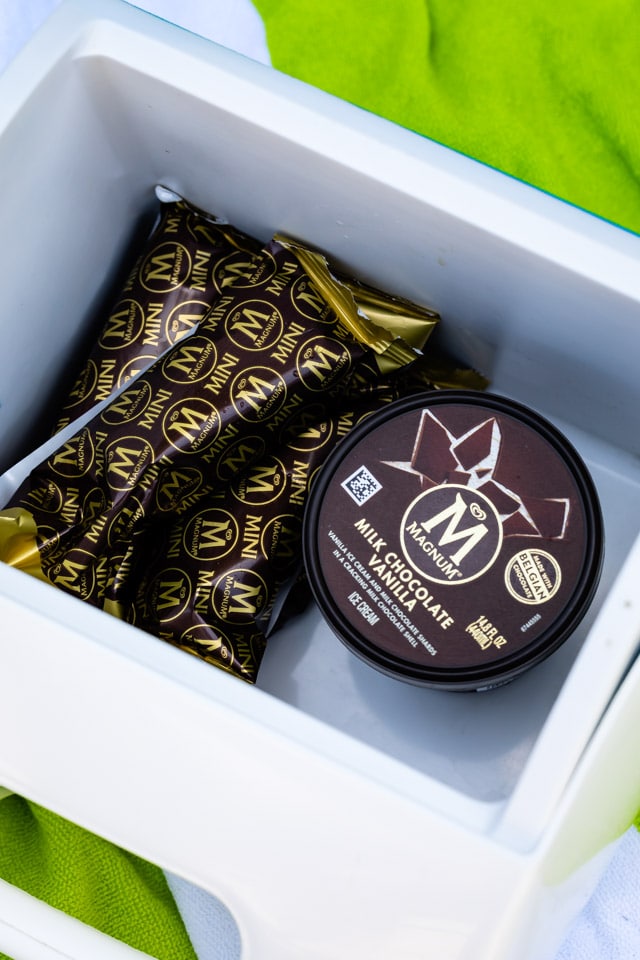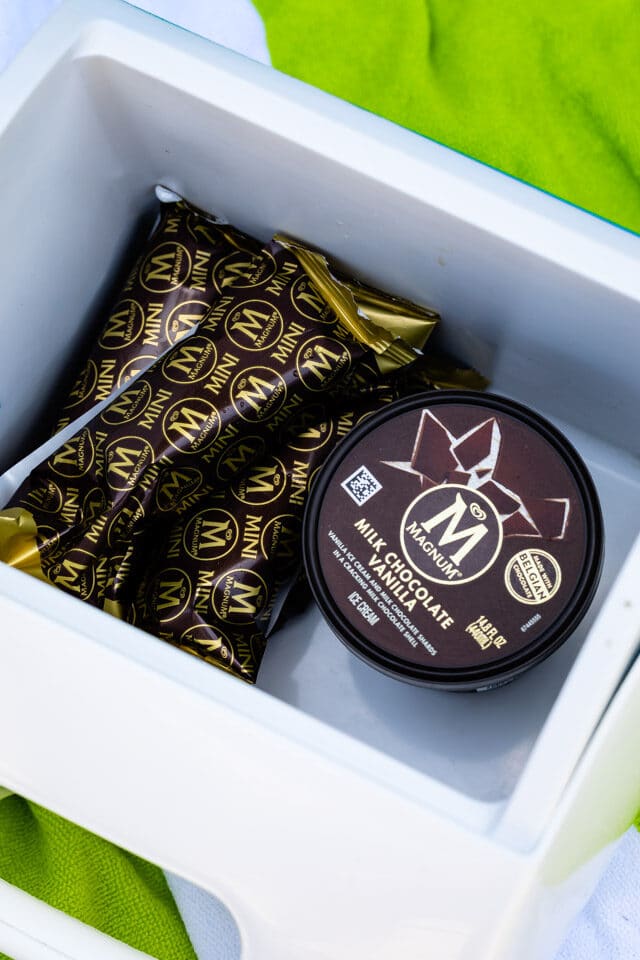 Pack a cooler full of Magnum Minis and Magnum Double Tubs for a beach or picnic day and have an ice cream bar picnic!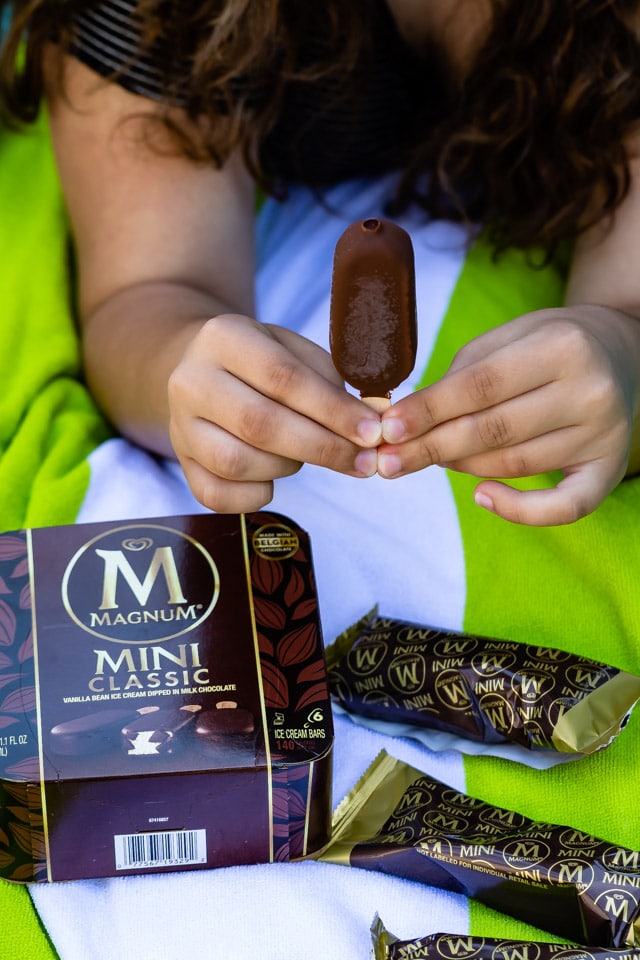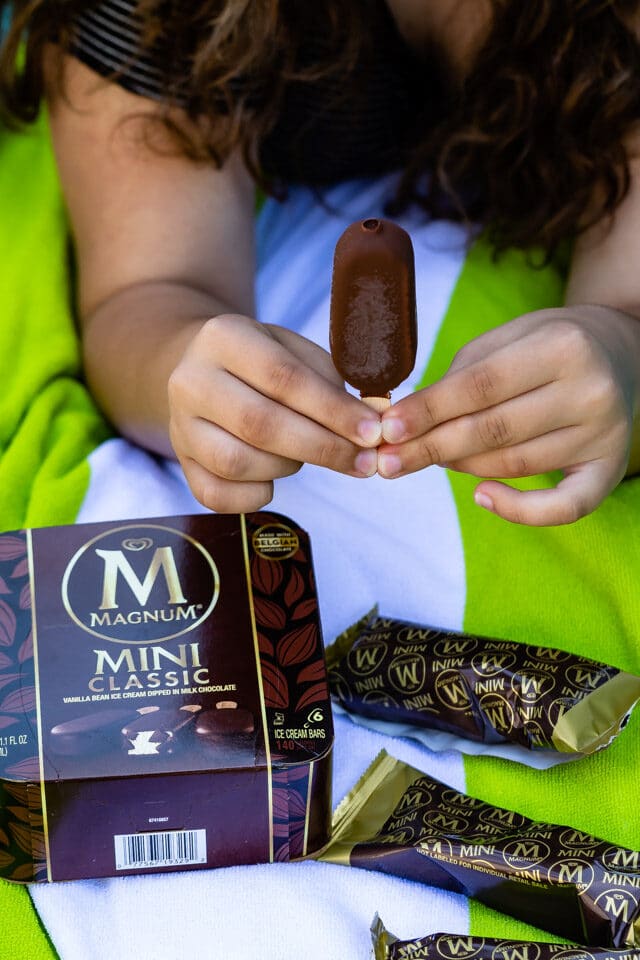 These ice cream bars are perfect for small hands (or for big hands too – if you want a small treat!)
Pick a new recipe to try for dinner.
Host an ice cream social.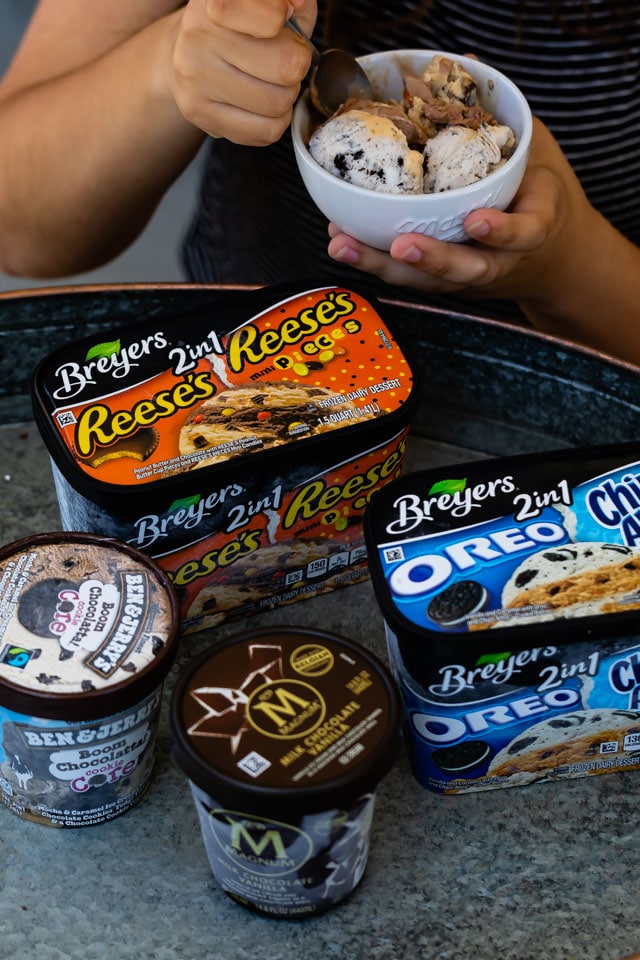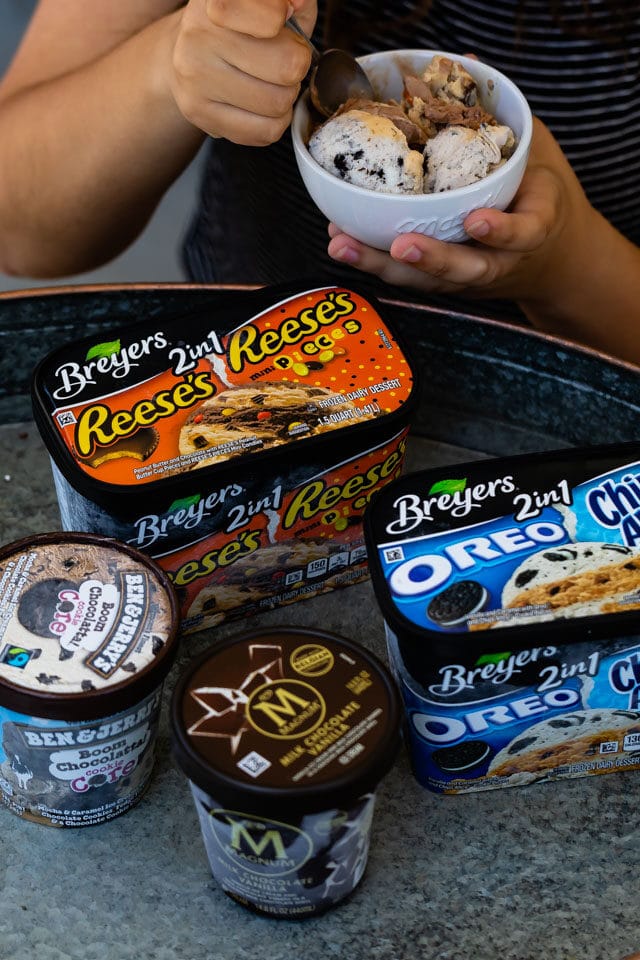 Skip dinner and have an ice cream sundae instead! (Your kids will thank you.)
Have pancakes for dinner.
Make cupcakes for your dog.
Have an ice cream scoop fight.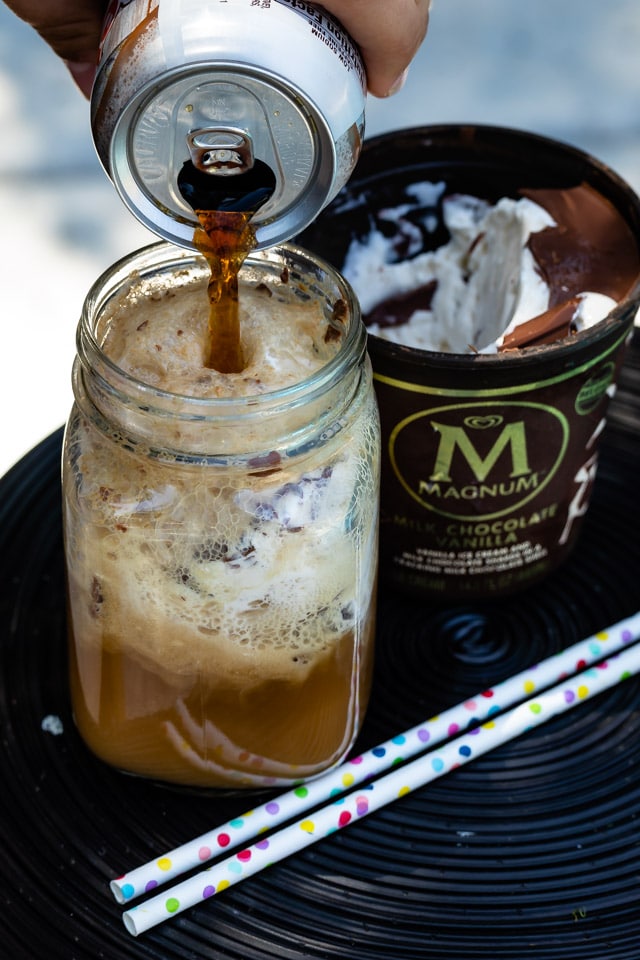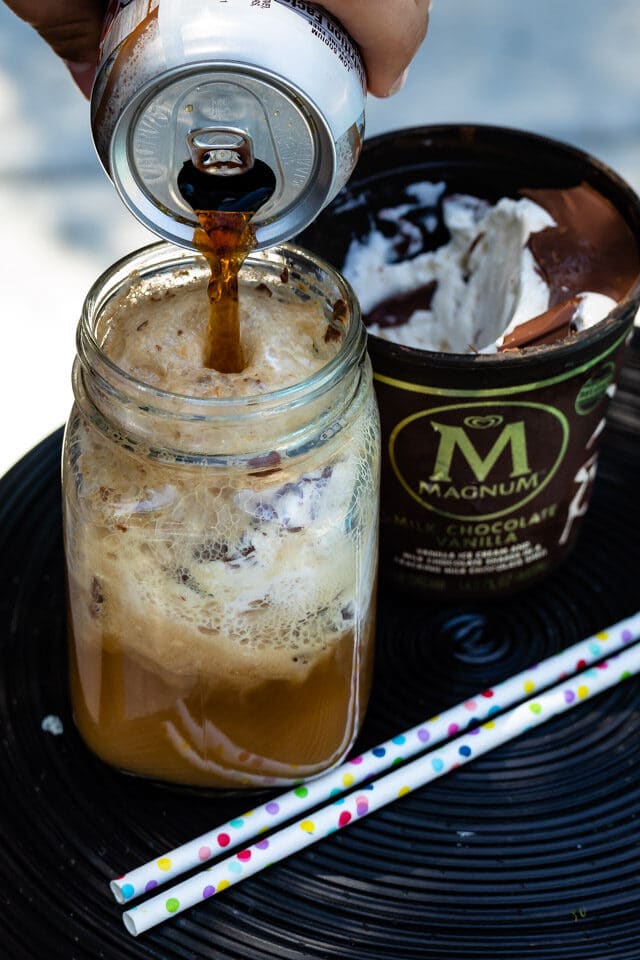 Make root beer floats with Magnum Double Tubs: the chocolate and vanilla pair so well with root beer!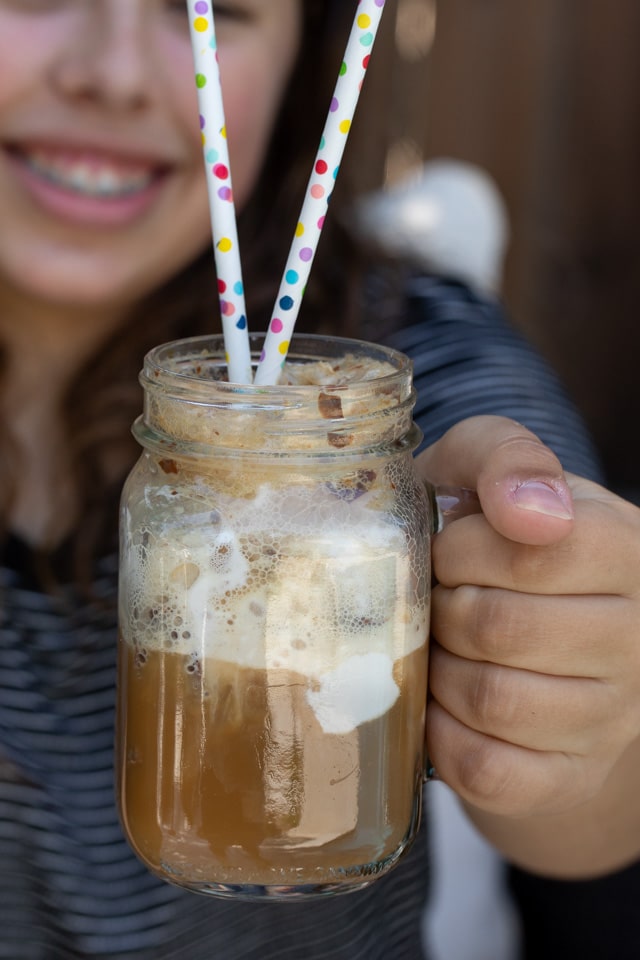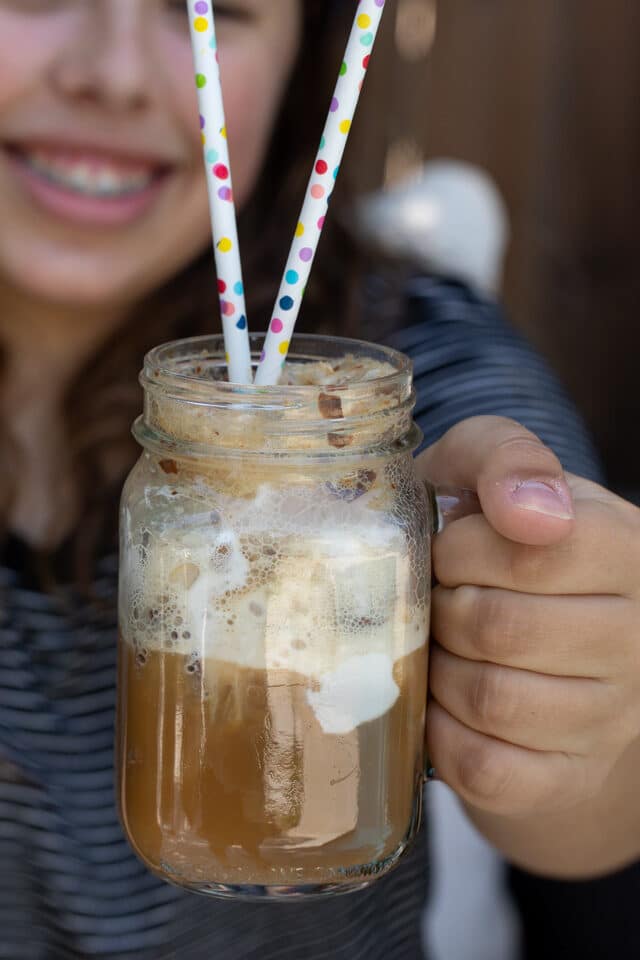 Plus those double tubs are fun to crack!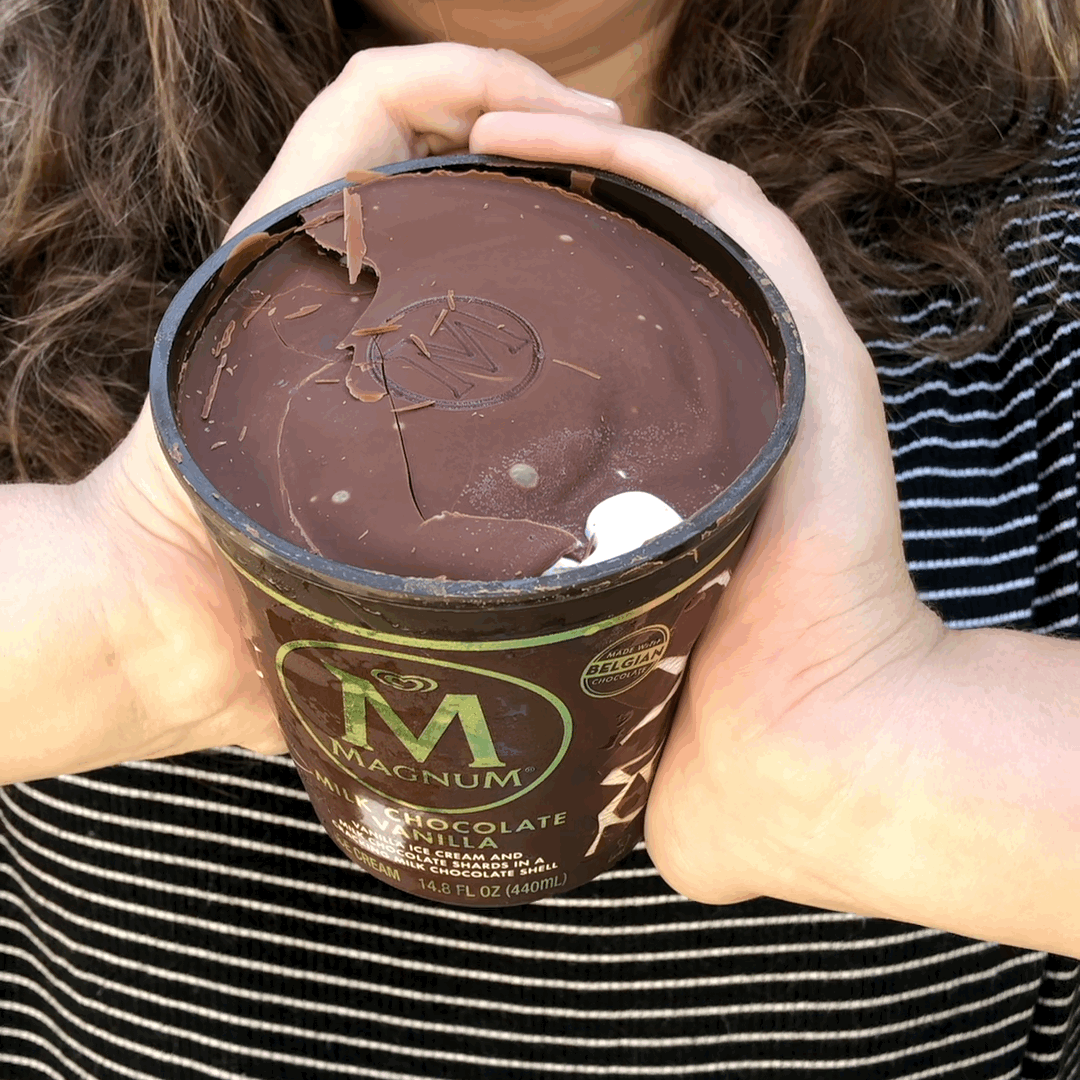 Watch an outdoor movie with popcorn.
Make homemade iced coffee (and add ice cream!)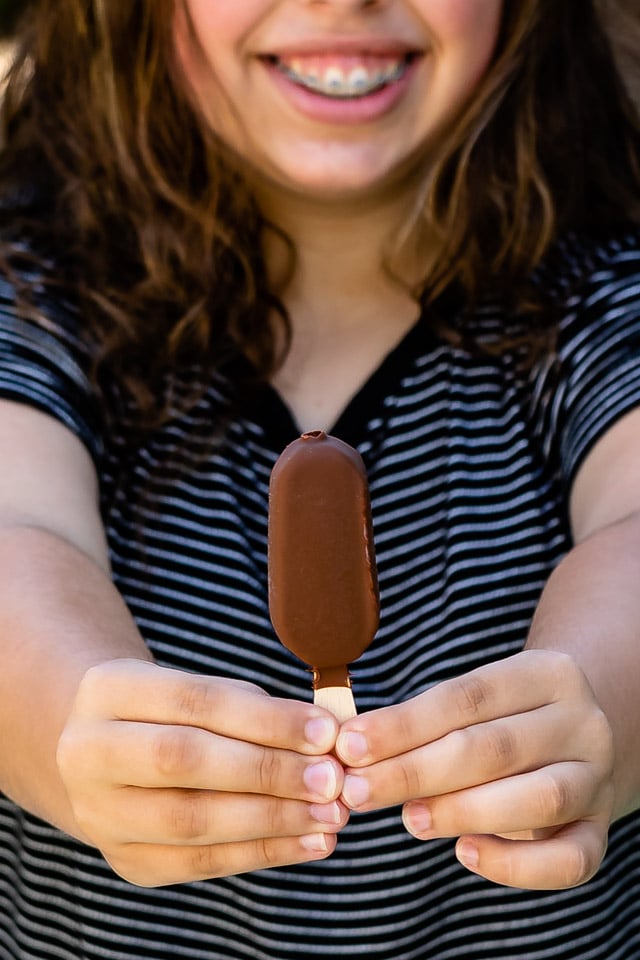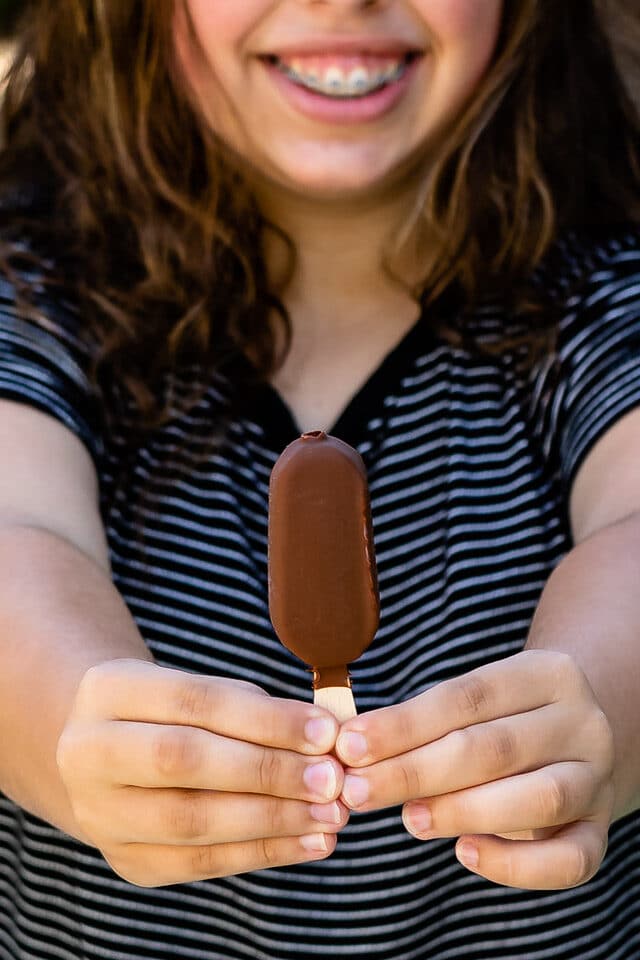 The best part about this printable Summer Bucket List are the memories you're going to make with your family!
Don't forget to head over to IceCreamRewards.com! One weekly winner will be chosen at random (one a week for 21 weeks) to receive a year's supply of free ice cream (awarded as a $250 gift card to your participating Albertsons Companies store).
Just remember BUY, SNAP, CHOOSE:
BUY $20 OF Unilever ice cream products in one or multiple transactions: When you spend $20 on participating Unilever ice cream brands, you'll receive a $5 reward (choice of Fandango movie gift card or Virtual Visa card)
SNAP A photo of your receipt(s): Take a photo of your receipt and upload it to IceCreamRewards.com to receive your $5 reward
CHOOSE Your $5 in rewards after uploading your receipt!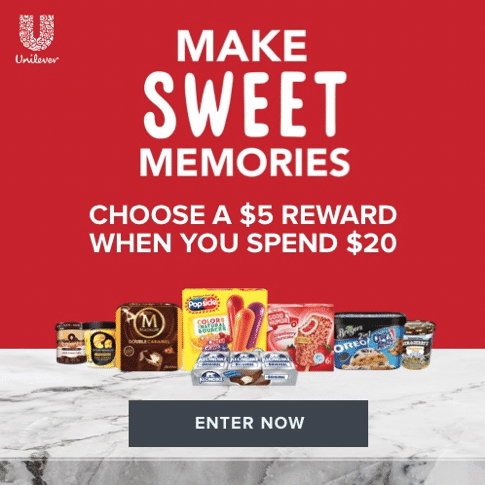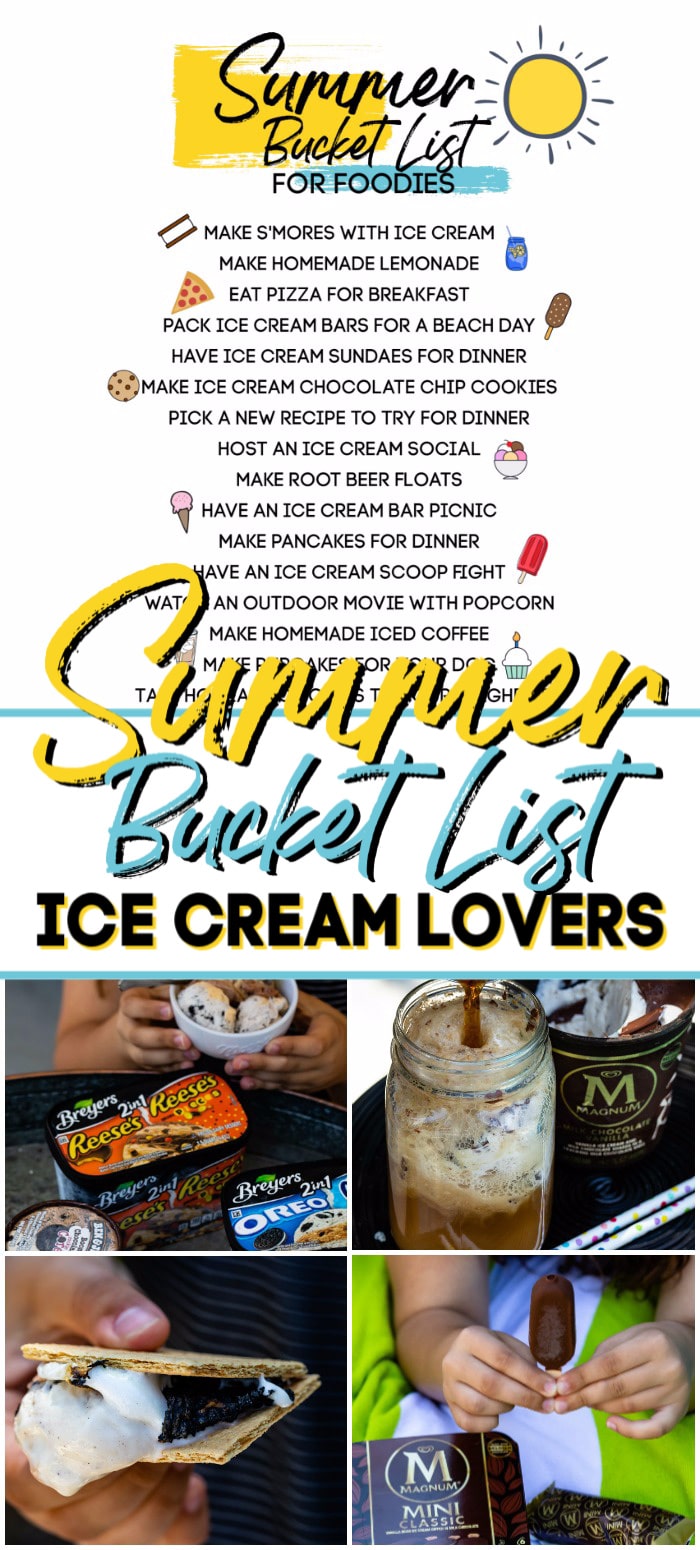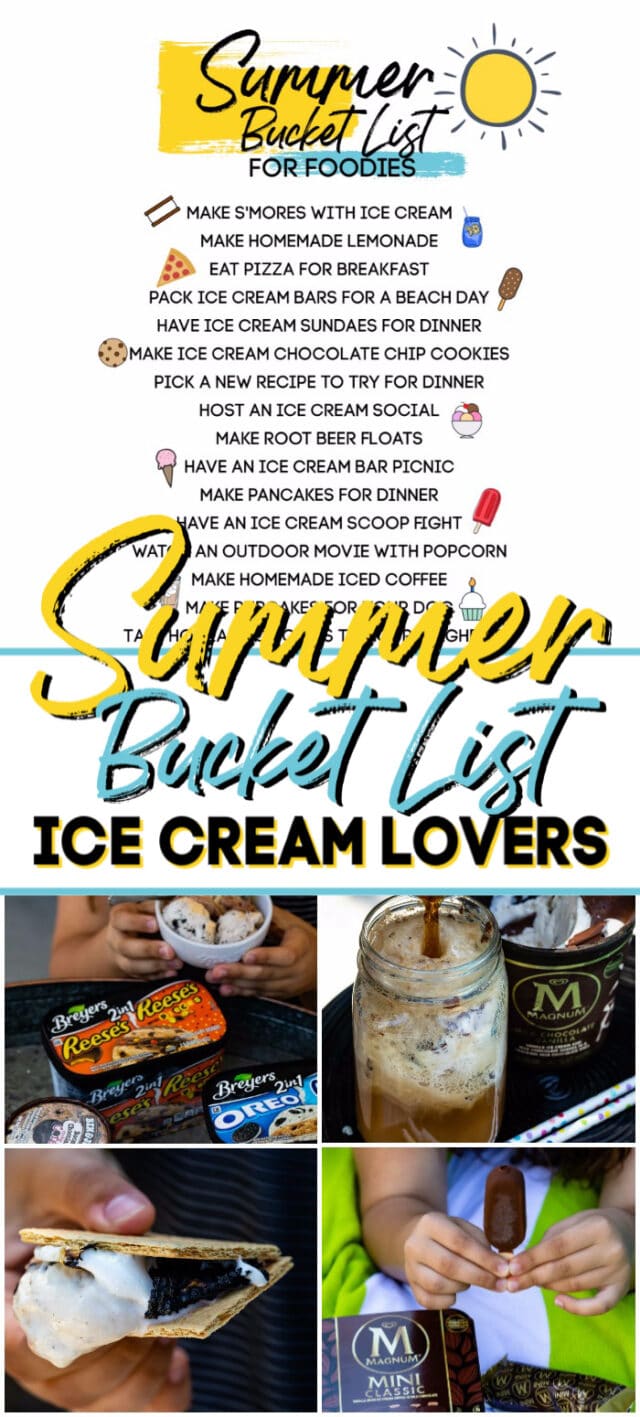 Last Updated on September 10, 2022