Easy Pie Cookies
This post may contain affiliate links. For more information, read my disclosure policy.
This easy recipe is so much fun! Pie Cookies – turn your favorite homemade or store bought cookies into fun little pies!
PIN IT NOW to save for later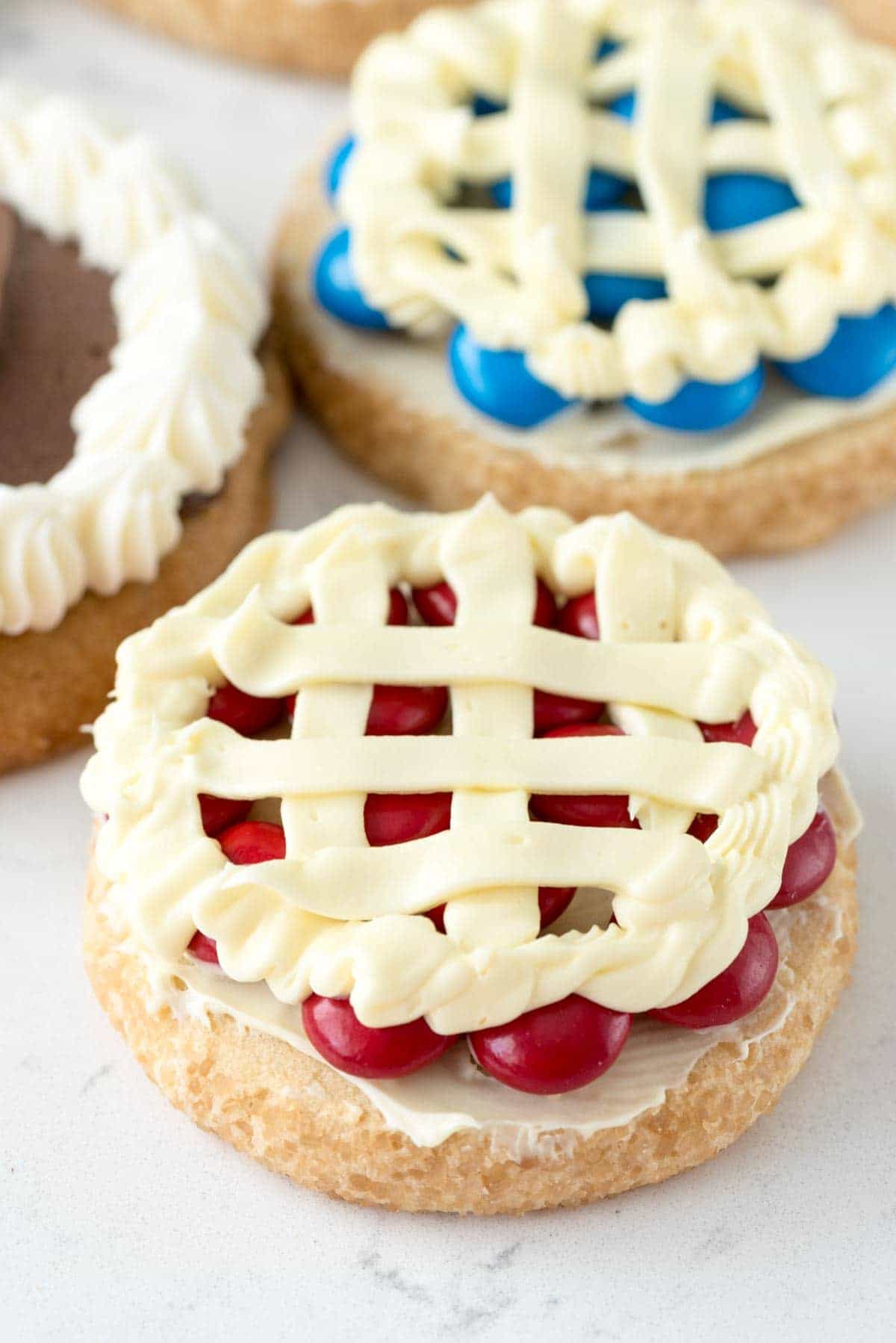 (This post was originally written in 2011. Photos and recipe updated 2016.)
I can't believe it. This is my 100th post.
And, as an added (unplanned but lucky) bonus, I hit 100 followers yesterday on Google Friend Connect.
Amazing, really. I'm speechless.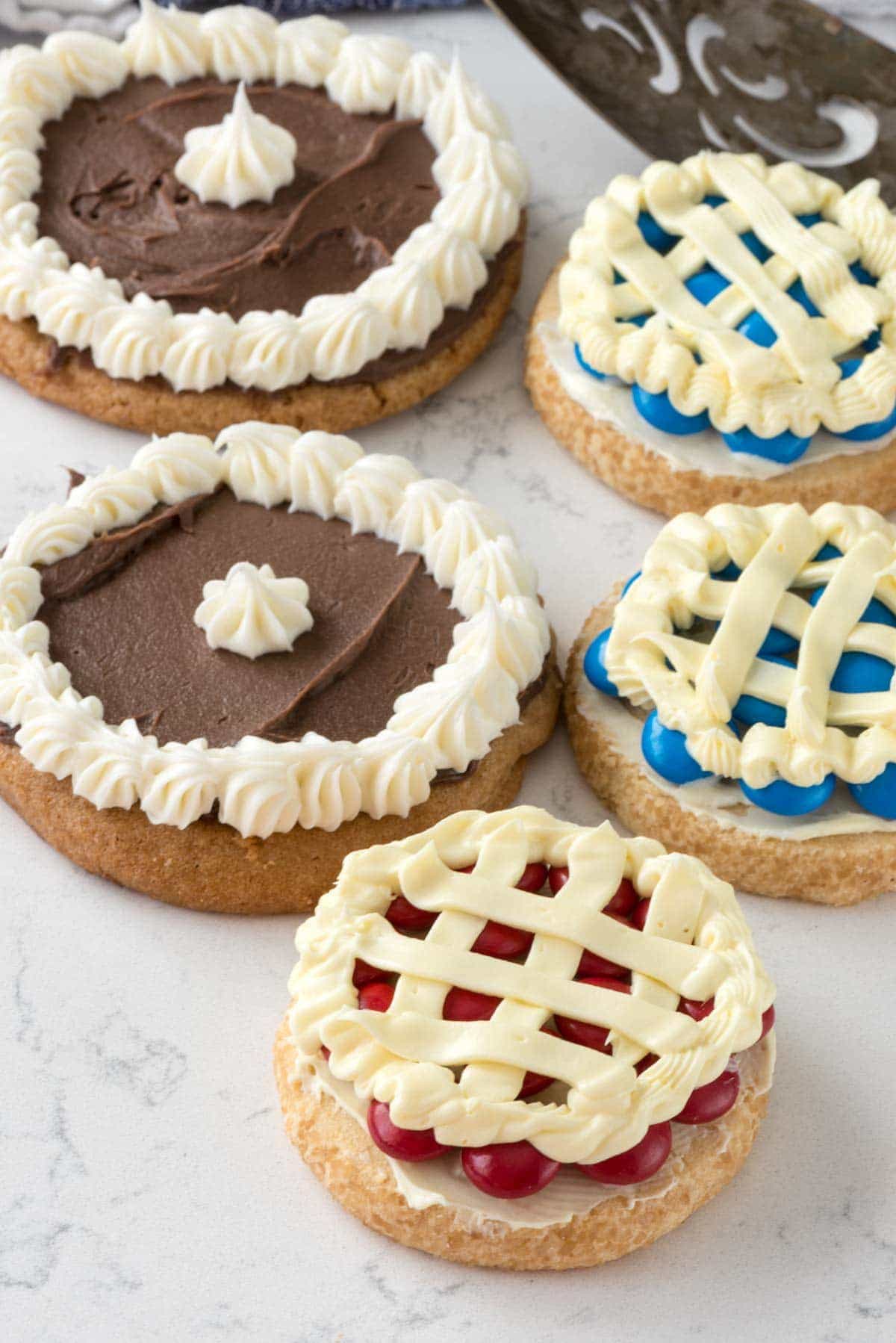 If you'd asked me a year ago, when this blog was still in my head and not out in the world, would I think I'd make 100 posts, I would have laughed. I probably would have said "Yeah right, what would I have to say for 100 posts?"
I guess I proved myself wrong.
I want to thank you, my readers, for reading my posts. My words. This blog has given me a new passion for something I've loved to do all my life. Now, when I watch Cupcake Wars, I take notes instead of just spectate. Making it to 100 posts is a milestone for me – because this means I know I can make it to 200 and beyond. I'm not doubting myself anymore.
How about some pie? I mean cookies? No, wait, pie???
There's blueberry or cherry lattice pie.
Or how about pumpkin pie or banana cream? Or Chocolate Cream?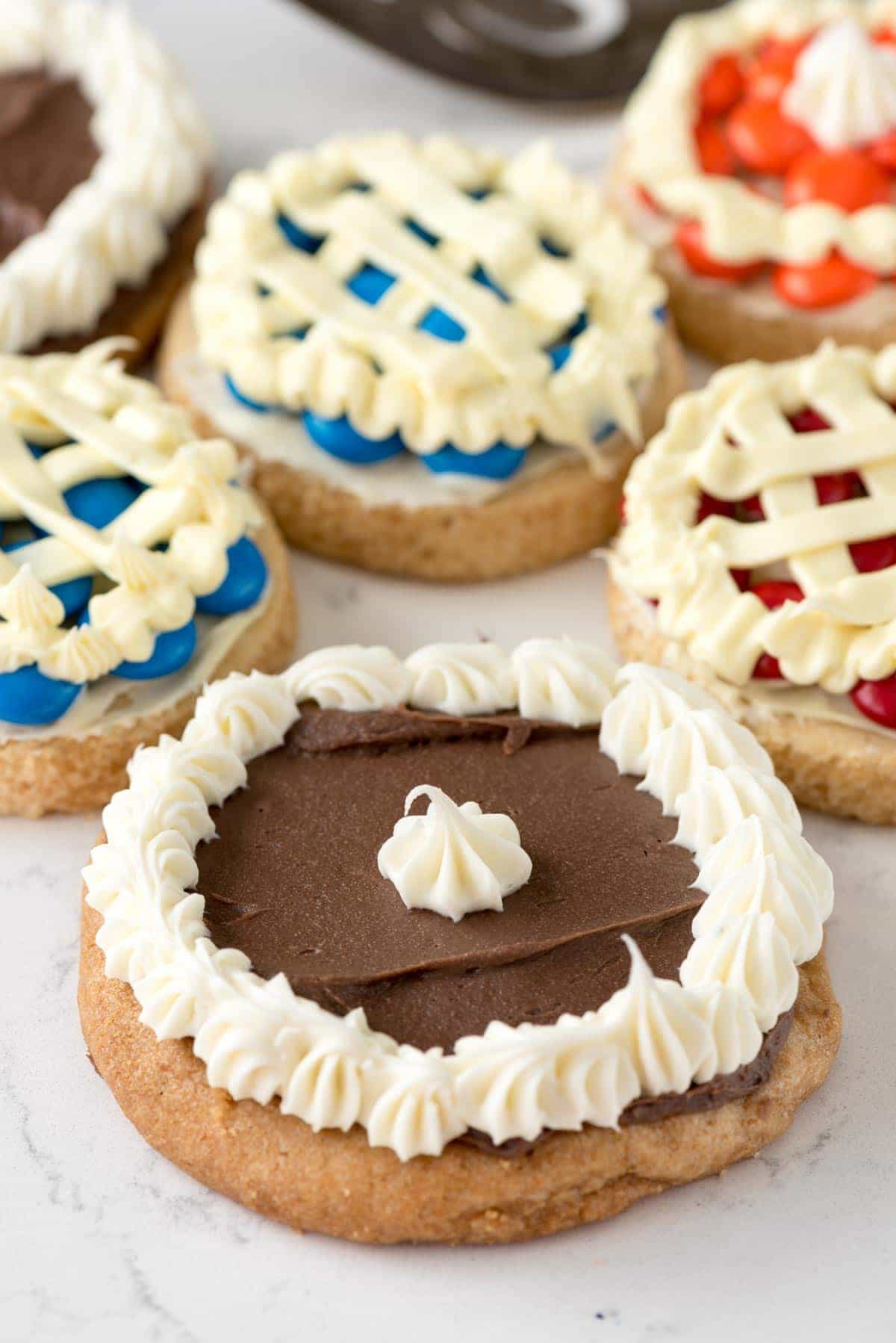 A friend of mine introduced me to this method of decorating. She had made "pie" cupcakes at MOPS meeting and showed them to me after. I thought they were the cutest things ever and filed the method away to do at a later time. When I started thinking about this post, I figured, why not use cookies?
I used my favorite sugar cookie and icing recipes (see below). The filling is made from M&Ms.
The pie crust was piped using a #102 tip and the whipped cream was a #18 tip. These were so much fun to make. Even my daughter got in on the fun (and ended up covering her whole pie with "whipped cream" and then the rest of the M&Ms so it was a "do you want some cookie with that icing" pie).

See a video of how I made my cookies: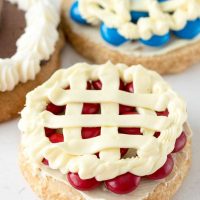 Pie Cookies
Turn homemade or store bought cookies into little pies with just a few ingredients! You can easily frost the cookies with frosting and M&Ms to look like little pies!
Ingredients:
Directions:
For the Fruit Pie Cookies:


Separate vanilla frosting into two bowls. Tint one bowl with one drop of yellow food coloring (for the pie crust) and leave the other white (for the whipped cream). Add to decorating bags. Fit the yellow frosting with a flat tip and the white frosting with a star shaped tip.


Spread a little frosting on each cookie and top with colored M&Ms for desired "filling." Pipe pie crust edge and lattice with light yellow frosting or pipe on the white frosting to look like whipped cream. Chill to harden.


For the Chocolate Cream Pie Cookies:


Frost each cookie with chocolate frosting. Pipe white frosting around the edge using a star shaped tip to look like whipped cream. Chill to set.


All images and text ©
. Please do not use my images without prior permission. If you want to republish this recipe, please re-write the recipe in your own words, or link back to this post for the recipe. Disclaimer: Nutrition information shown is not guaranteed to be accurate.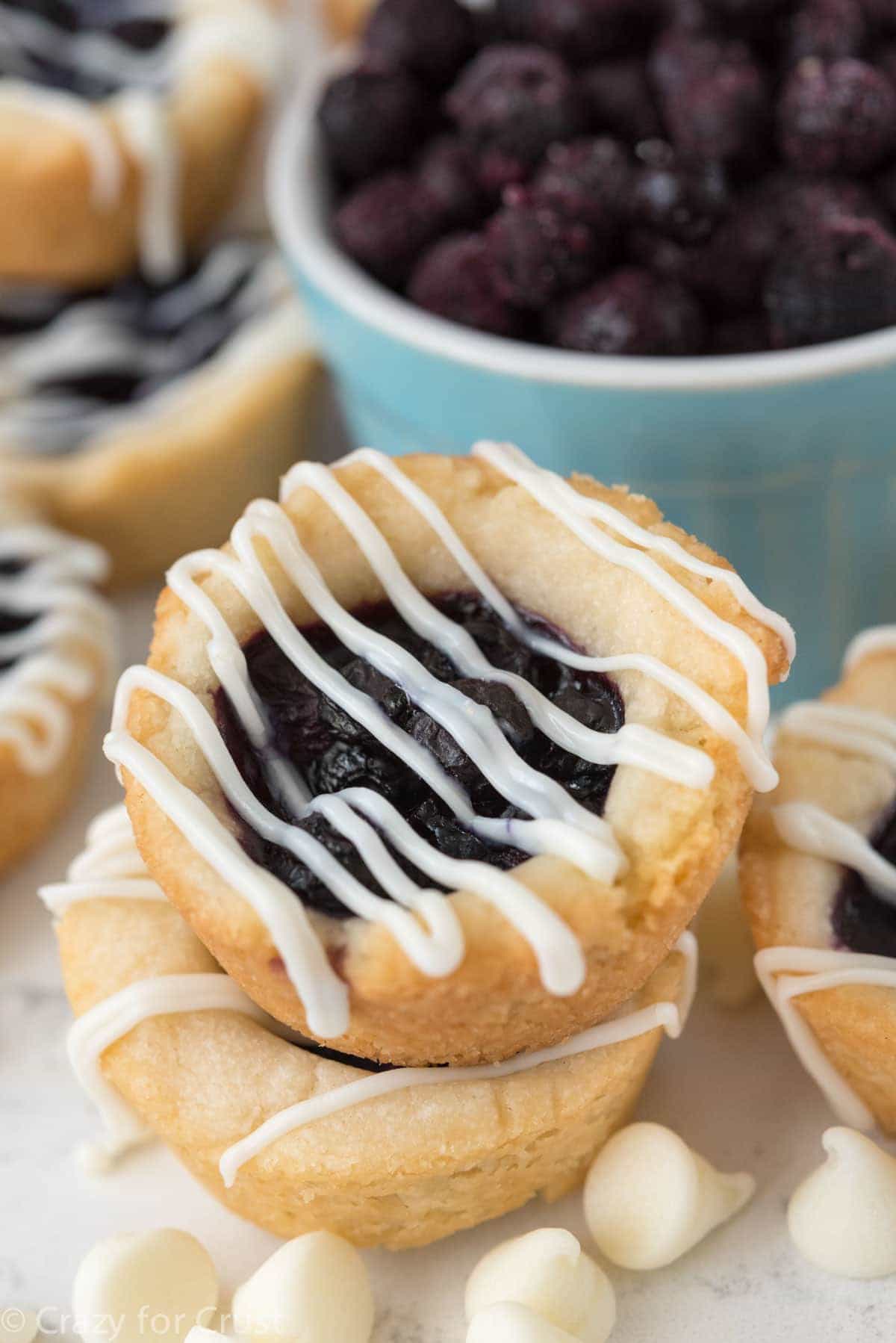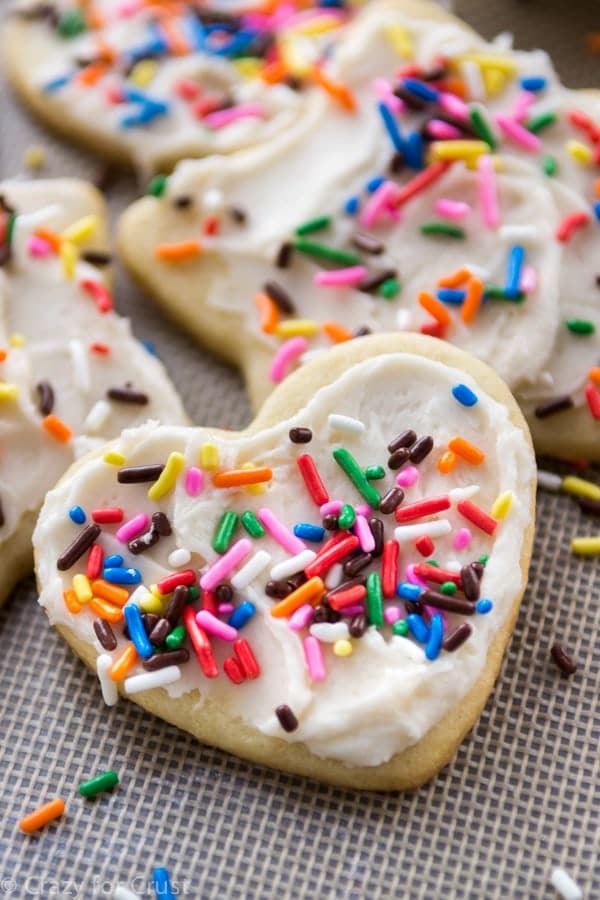 Perfect Soft Sugar Cookies (no roll)