This post may contain affiliate links. For more information, read my disclosure policy.
My new favorite drink: a Lemon Cupcake Martini – only 3 ingredients in this easy martini recipe that tastes like a lemon cupcake!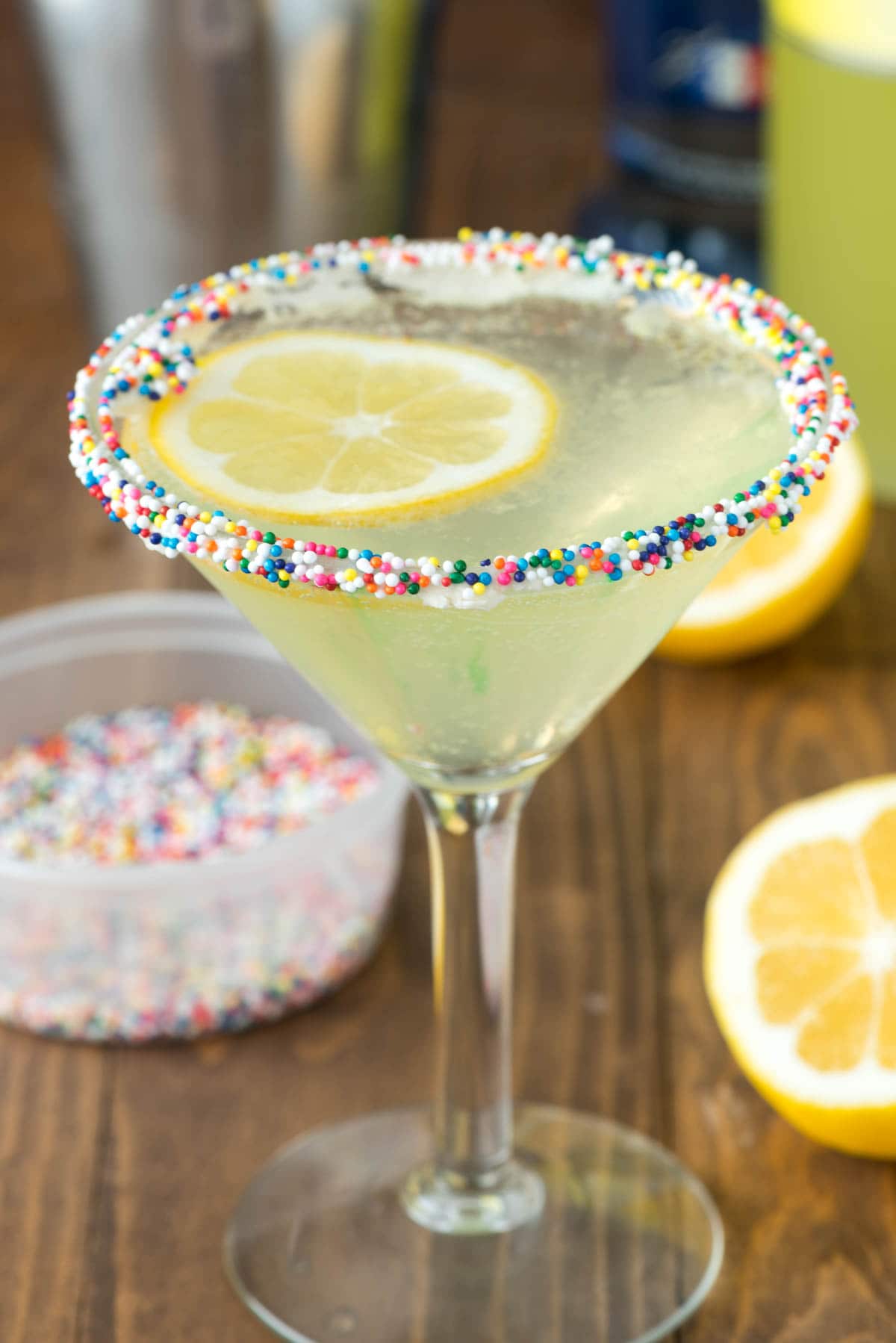 Yesterday was my 39th birthday. How I got to be "almost 40" I'll never know…I blinked and went from 25 to 39. I'm excited to be this age (except for the wrinkles, metabolism, and age spots) because I kind of just want to get to 40 already. Mel turned 40 the year we got married (15 years ago) so I've been kind of chasing him this whole time. (Plus, I'm going to have a kick ass party for my 40th…and I'm already excited for it.)
My 38th birthday (and the months following) were less than fun. We had some stuff going on personally that just kicked my butt and sent me into an anxiety/depression tailspin. The latter half of this year was me getting my emotional life back on track, so I kind of feel like I've already run the self-discovery marathon that is approaching 40.
When I was 25 and newly married I was told by my in-laws that when you get into your late 30s and 40s you start to not care about the little stuff as much. You start to find your voice and come into your own. Having this blog has helped me do the former, and the events of the past year have helped me with the latter. I still have a lot to work on, but life is long; I have some time.
That all said, I do have a sort of "40 year old Bucket List" of things I want to do before I turn 40. When I started putting together the list I realized there are just a few things I've really always wanted to do but never done; things that if I put my mind to them should be easy to accomplish.
After all, a few weeks ago I accomplished something I said I could never do: run a half marathon. The rest should be easy in comparison!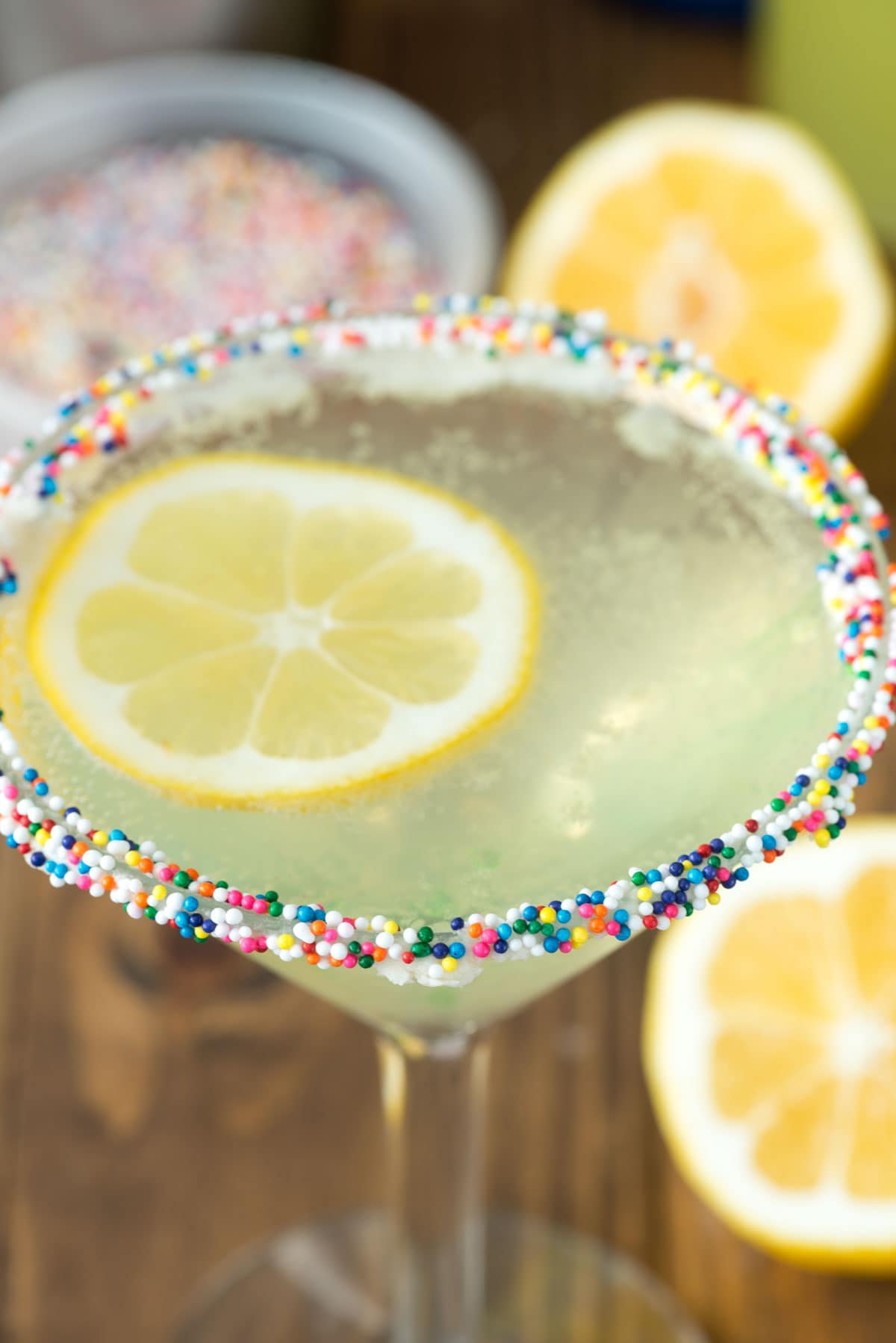 Here are my bucket list items for before I turn 40 next September:
*I want to continue doing yoga. I started a few months ago and have fallen in love with it. I'll be in a bad mood and do yoga, and it calms me down. It's also giving me definition in my arms and a kick ass core. My goal: be able to do a yoga headstand before I turn 40.
*Host a charity event. This has been in my brain for several years now; I want to find a local charity and collect items they need under the umbrella of this blog. (Think: Brownies for Backpacks). I want to involve my family and make a difference in my community.
*Start my consulting business. I've been thinking about this one forever: I want to start a blog consulting side business where I can help bloggers reach their true potential. It marries my love of blogging and my love of teaching and I think I'd be really good at it.
That's it: three goals. One personal, one charitable, and one business goal. Oh, and let's not forget another goal: drink all the martinis.
Normally people have cake for their birthday. I'd rather drink my cake and have a Lemon Cupcake Martini instead!

This recipe has only 3 ingredients: cake vodka, limoncello, and club soda. Shake over ice, then strain into your glass. I also rimmed the glass with frosting and sprinkles, because cake. Plus, birthday and all that.
Everyone who has tried this cocktail is in LOVE with it. The cake vodka gives it the cake flavor, the limoncello brings the lemon. It really does taste like lemon cupcakes!!
I think you should enjoy one tonight, even if it's not your birthday. I know I will be! 🙂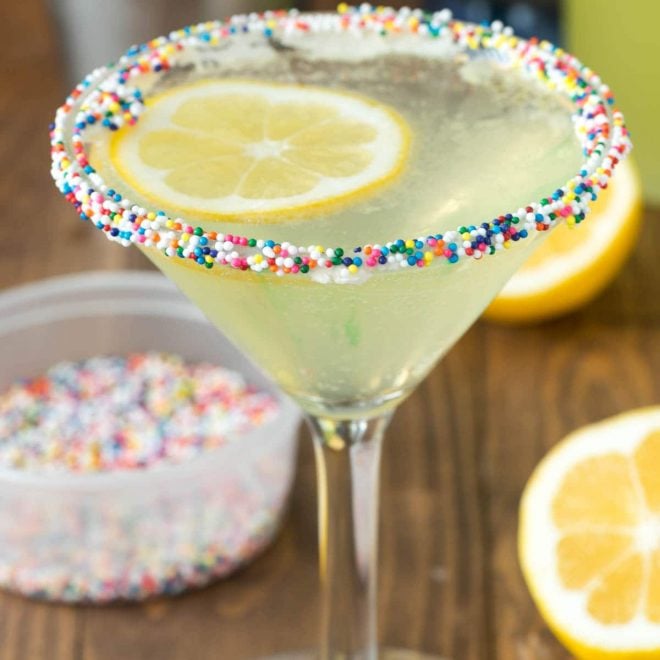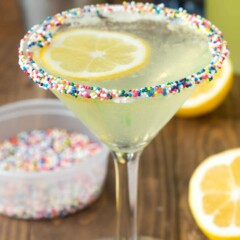 Lemon Cupcake Martini
Lemon Cupcake Martini - only 3 ingredients in this easy martini recipe that tastes like a lemon cupcake!
Ingredients
1

ounce

cake flavored vodka

or whipped cream vodka

1

ounce

limoncello

Club Soda

For garnish: vanilla frosting

or corn syrup and sprinkles
Instructions
To rim the glass: dip the glass upside down in vanilla frosting or a plate of corn syrup, then rim with sprinkles

Place vodka and limoncello in a martini shaker with ice. Shake, then strain into glass. Top off with club soda.

You can easily double this or make a pitcher. Just use equal parts of each alcohol and top it off with club soda.
Nutritional information not guaranteed to be accurate
Click here to see more DRINK recipes!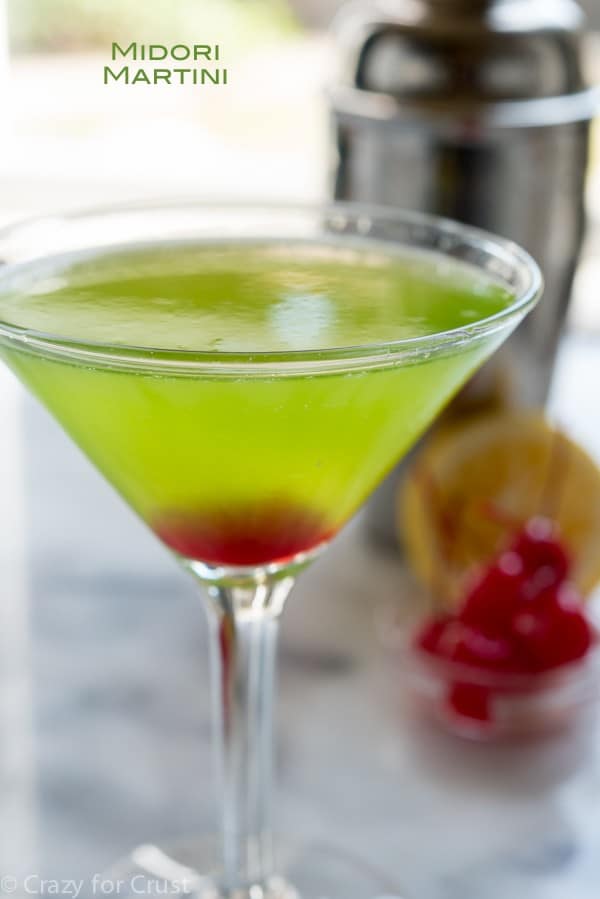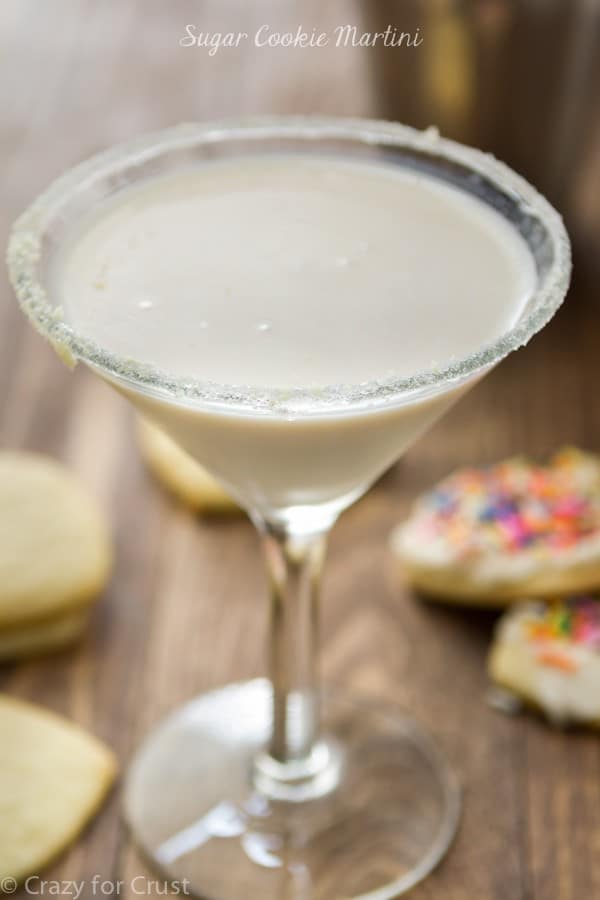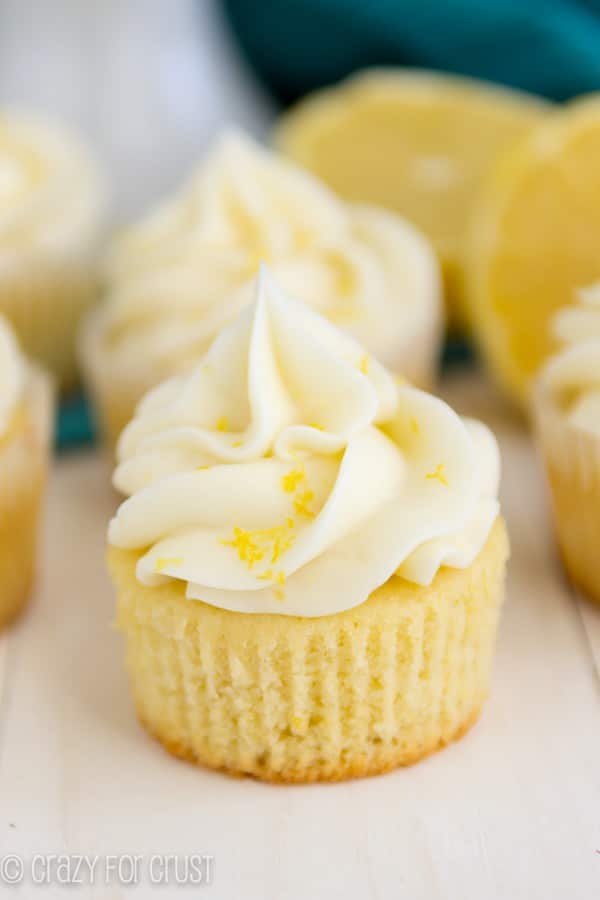 Sweets from friends:
German Chocolate Cake Martini by The Cookie Rookie
Chocolate Martini by Garnish with Lemon
Pumpkin Pie Martini by Life's Ambrosia
Last Updated on January 9, 2019