This post may contain affiliate links. For more information, read my disclosure policy.
This drink, quite literally, is my new favorite thing. Forget coffee…just hand me the hot chocolate.
A hot chocolate float is more of a method than a recipe…and it's a method you need ASAP.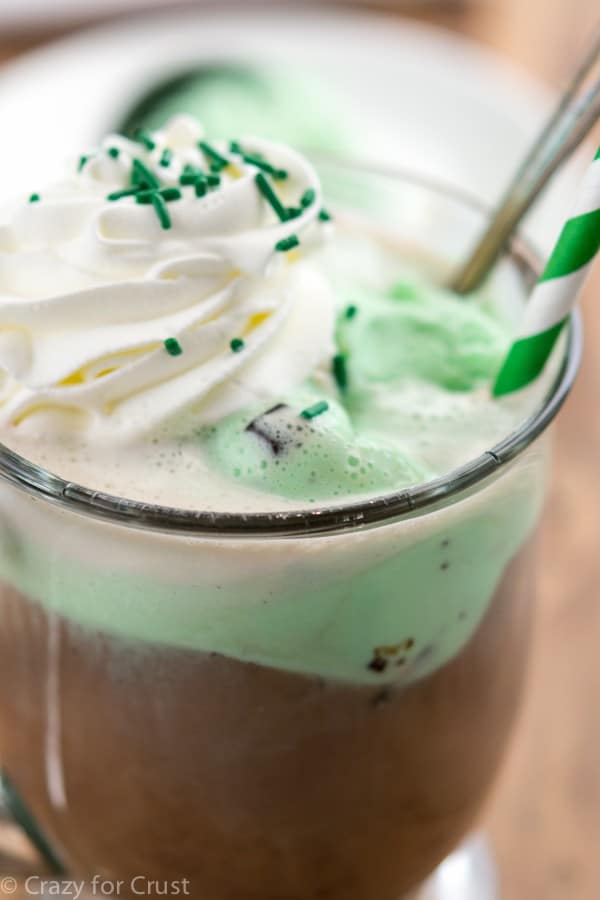 Yesterday morning, as you were getting your coffee and reading your morning paper, I was corralling 9 girls who slept over at my house on Saturday night.
Since I'm writing this post ahead of time, figuring that I will be incoherent and unable to think, talk, or form non-screechy sentences after 10pm on Saturday night. I'm kind of thinking that all day on Sunday I'll be needing some aspirin, a bottle of wine, a nap, and a pizza to recover from our first-hosted sleepover hangover. Somehow I don't think writing is going to happen that day. Hence, I'm writing ahead of time.
Here's the thing: I love my daughter. Other kids? Not so much. If I had a choice of 100 things to do, I'd choose to do any of them over hanging out with 9 10-year olds. #keepingitreal
I've already told Jordan she needs to be very nice to me on Sunday.
I think part of "being nice" means making me a hot chocolate float. With mint chip ice cream. #andpossiblyvodka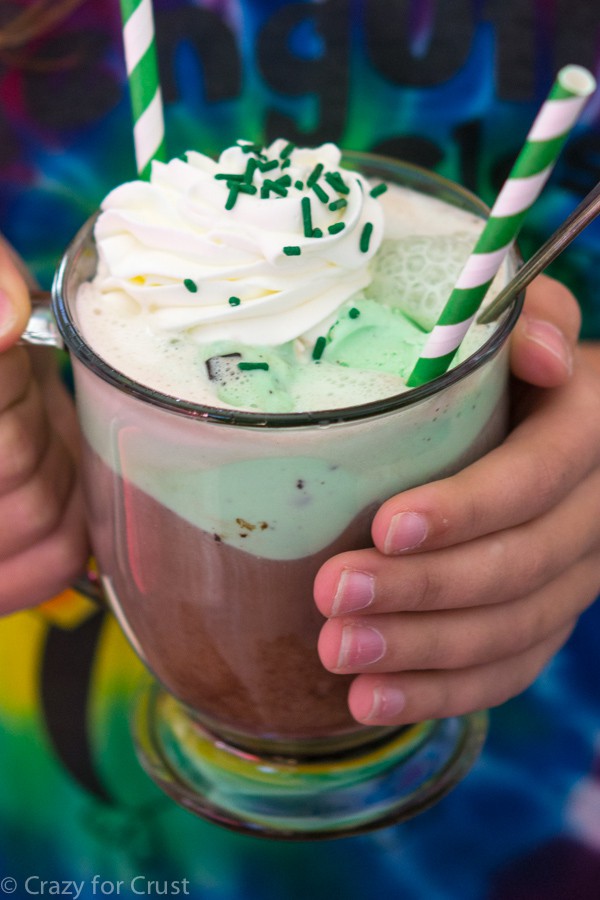 This float. You guys. You need it. It's hot chocolate…filled with ice cream.
Can we also talk about how that one time when I yelled, "Hey Jordan! Come help me with this photo shoot!" and she actually agrees and comes over to help and we're shooting time sensitive ice cream and then I realize she's wearing a tie-dye shirt.
Let's pretend the shirt works in the photo, mmkay?
Her nails are clean. #surprisingbonus

I feel like I'm rambling. But really, normally right now I'd be talking about the ins and outs of the recipe. But…this recipe is so easy there's not much to say.
1. Make some hot chocolate. You can use a packet or a homemade mix.
2. Add some ice cream. I used mint chip because we love mint…and that makes this a St. Patrick's Day dessert. Use your favorite flavor ice cream. Peanut butter ice cream would be the bomb. Also? Dulce de leche.
3. The end.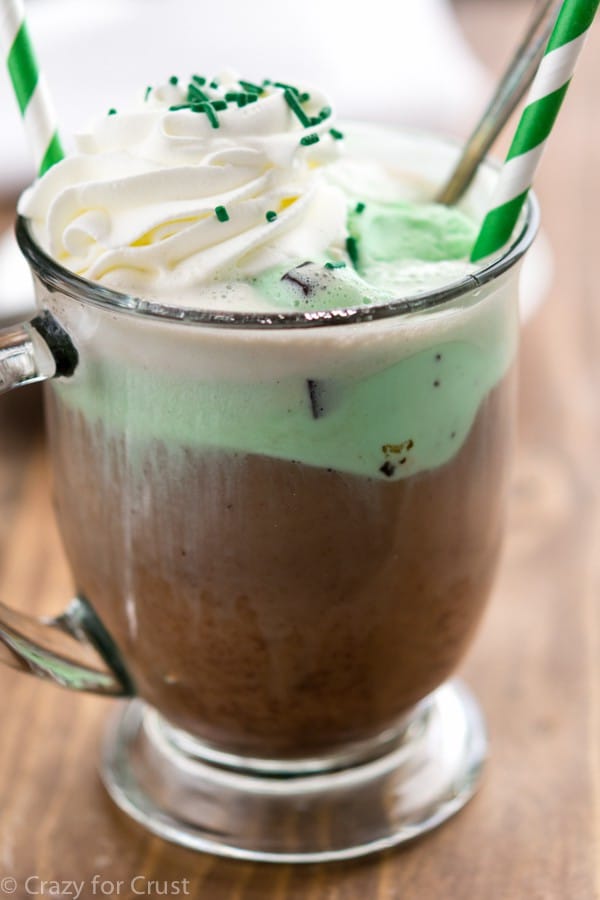 I will note that the mug I used for these photos holds approximately the amount of liquid in a small swimming pool. Not really, but you get my drift. It's a big mug and it holds enough for two. So you should probably split the 8 ounce serving of hot chocolate between two mugs and add a scoop of ice cream in each.
Or do what Jordan and I did.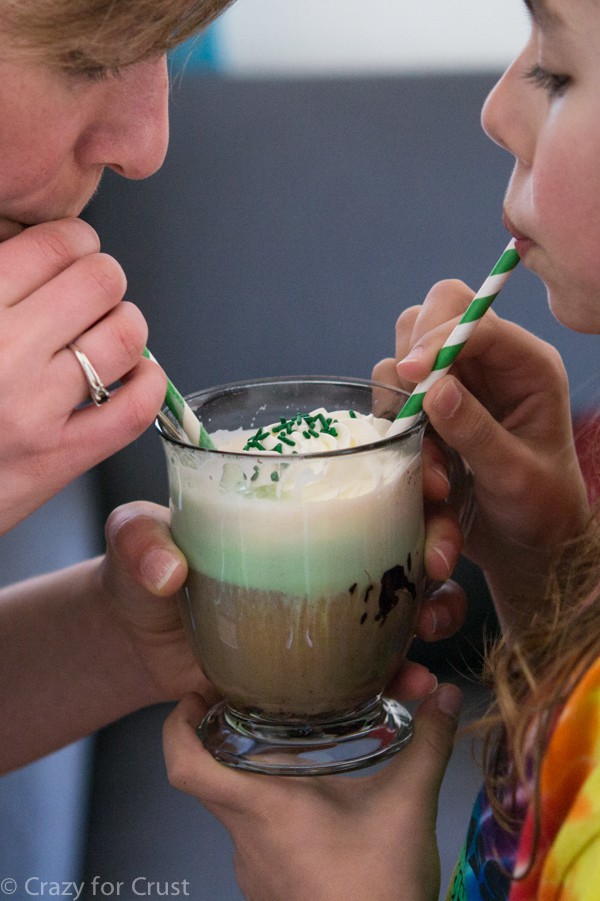 Share it. <3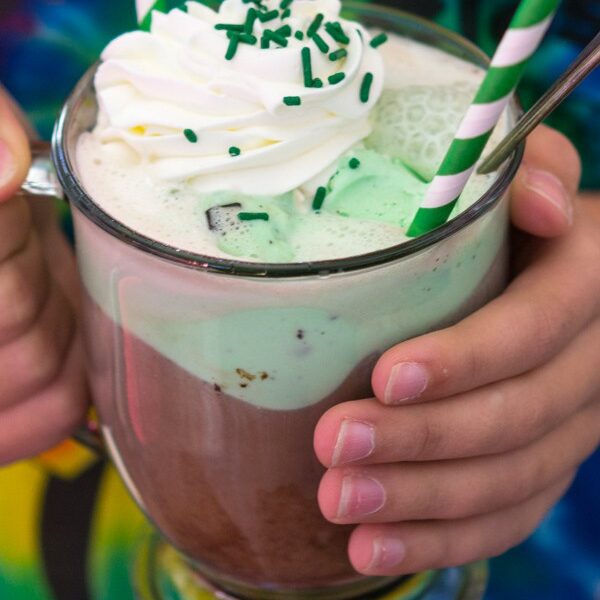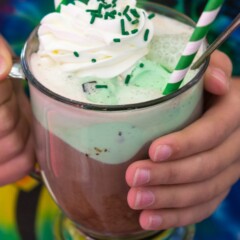 Hot Chocolate Float
Add your favorite ice cream to a mug of hot chocolate and make a hot chocolate float!
Ingredients
8

ounces

prepared hot chocolate

1/2

cup

of your favorite ice cream

Whipped cream

for garnish
Instructions
Use your favorite hot chocolate mix to make a glass (about 8 ounces) of hot chocolate. I use the k-cups for my Keurig but you can also use 8 ounces of water with your favorite hot chocolate packet or 8 ounces of milk and some homemade hot chocolate mix.

Pour an equal amount of the hot chocolate in two mugs. (The pictures shown are one very large mug, but it serves 2.)

Place 1/4 cup (1 scoop) of ice cream in each mug. Top with whipped cream and/or sprinkles and/or chocolate sauce.

Serve immediately.
Nutritional information not guaranteed to be accurate
Click here to see more DRINK recipes!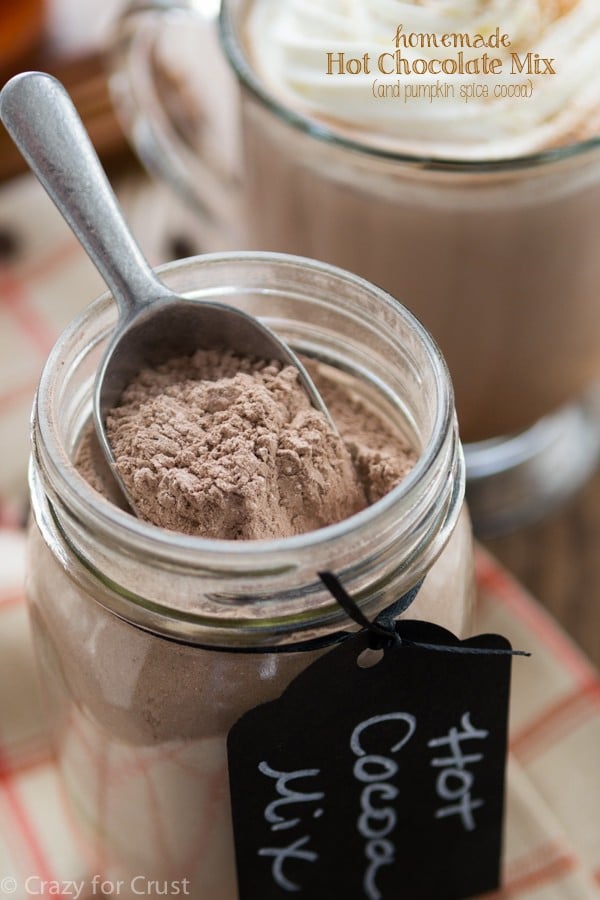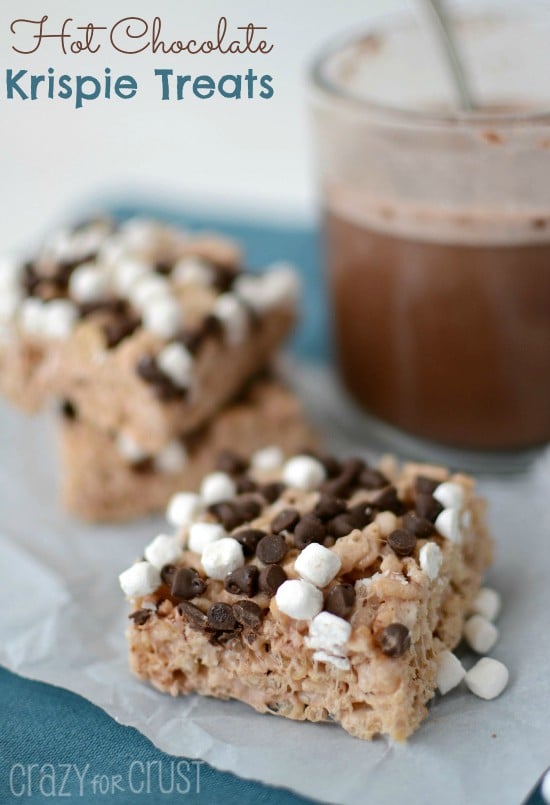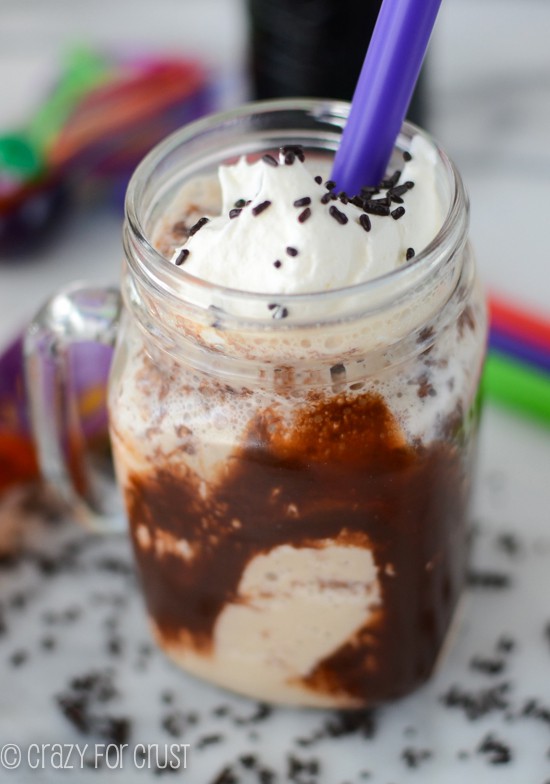 Sweets from friends:
Vanilla Bean Root Beer Floats by Damn Delicious
Apple Cider Floats by Our Best Bites
Strawberry Ice Cream Float by Grandbaby Cakes
Last Updated on September 23, 2019