This post may contain affiliate links. For more information, read my disclosure policy.
Today is National Chocolate Mint Day. We're celebrating with some Easy Mint Chip Sweet Rolls. In my house we can never let this day pass without a celebration because my daughter loves chocolate and mint.
Regardless of the day, you need these in your life. Breakfast or dessert? You choose.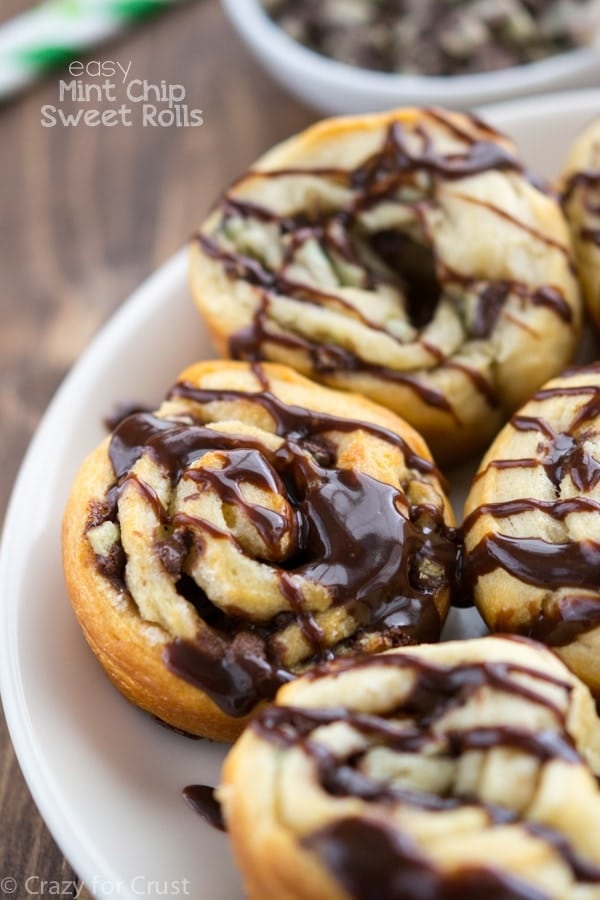 This is, for some reason, a really hard post for me to write. I had all these grand ideas and then I sat down and just cried instead.
Today? Today Jordan, my baby, my only, turns 10. Double digits. *sobbing*
I really can't even fathom that she's a ten year old. That it was 10 years ago we went through all we did and got our little superstar. Time flies when you're having fun, right? 😉
So I'd like to wish Jordan a very happy fantabulous bling a ding ding birthday today. Would you join me in wishing her that?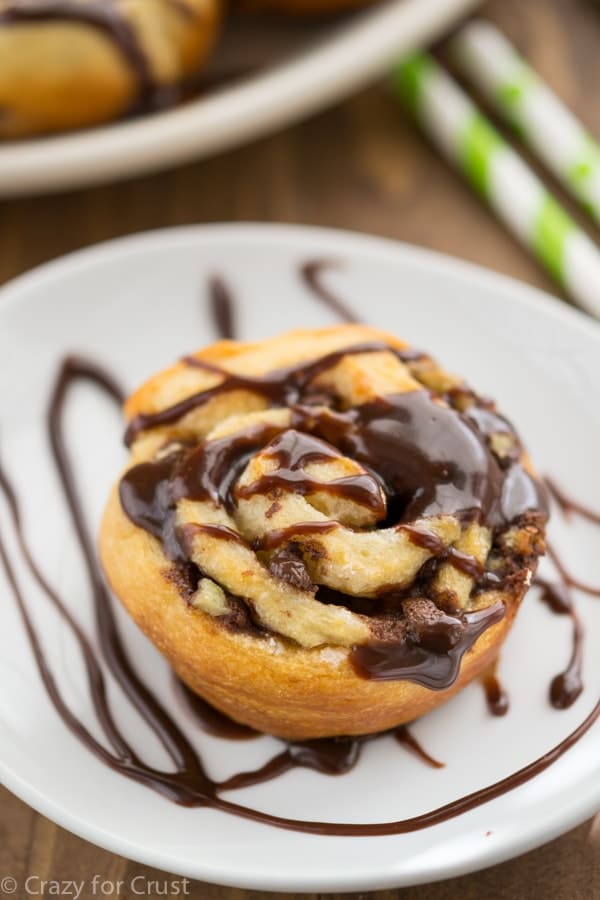 My little girl has changed a lot over the last year. She's lost a lot of that "baby" look and grown taller. She wears women sized shoes. She's grown into a love of reading and she's discovered her love of jazz dancing and theatre. I really am loving the big girl she's becoming. And I'm excited (and freaked out) about what the next couple of years bring.
There are a few things about Jordan that have not changed and I hope they never will. One, she's fiercely loving and loyal. She can't ever wait to spend time with her grandparents. Her sense of style only gets more refined as she ages, as does her sense of self. She's her own person and content with who she is. I thank goodness she got all that from my husband!
Oh, and the other thing that hasn't changed about her? Her love of chocolate and mint. I don't think that will ever change. Secretly? I'm glad, because I love it too.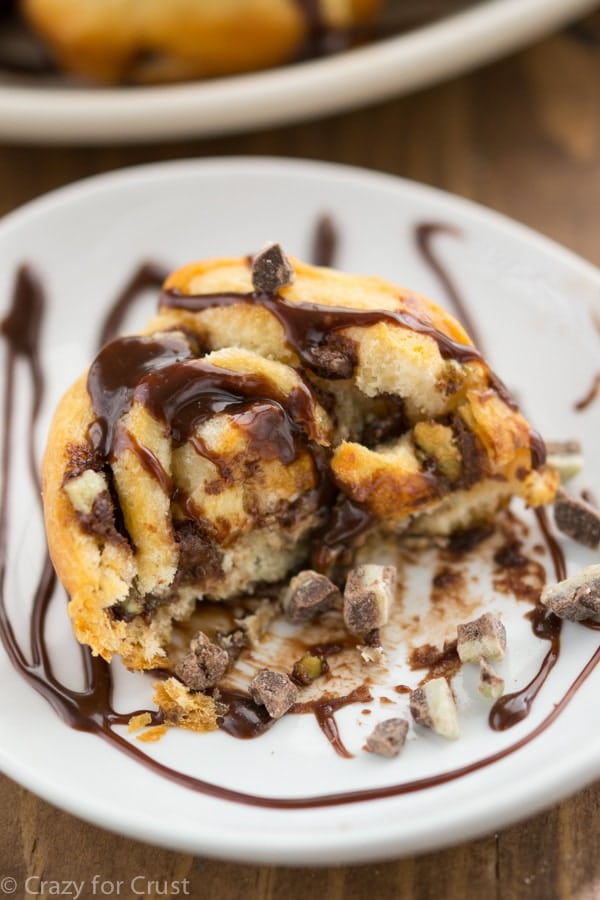 These Easy Mint Chip Sweet Rolls are the first in a series of mint posts I have for you over the next few weeks. The fact that Jordan's birthday falls on Chocolate Mint Day and is only a few weeks from St. Patrick's Day (the day of all things green and mint) means that I can go wild on recipes this time of year.
It's one of my favorite baking times of year, seriously. #MintForever
For today: Easy Chocolate Mint Sweet Rolls. They're a sweet roll that you can have on your breakfast (or dessert) table in under 30 minutes. They start with one of my favorite things: Pillsbury Crescent Rolls.
I've made easy sweet rolls a few times before using crescent rolls. I love using this time saver because well, it's a time saver. And if I'm looking for a quick breakfast or snack or dessert, I'll take the extra minutes where I can get them.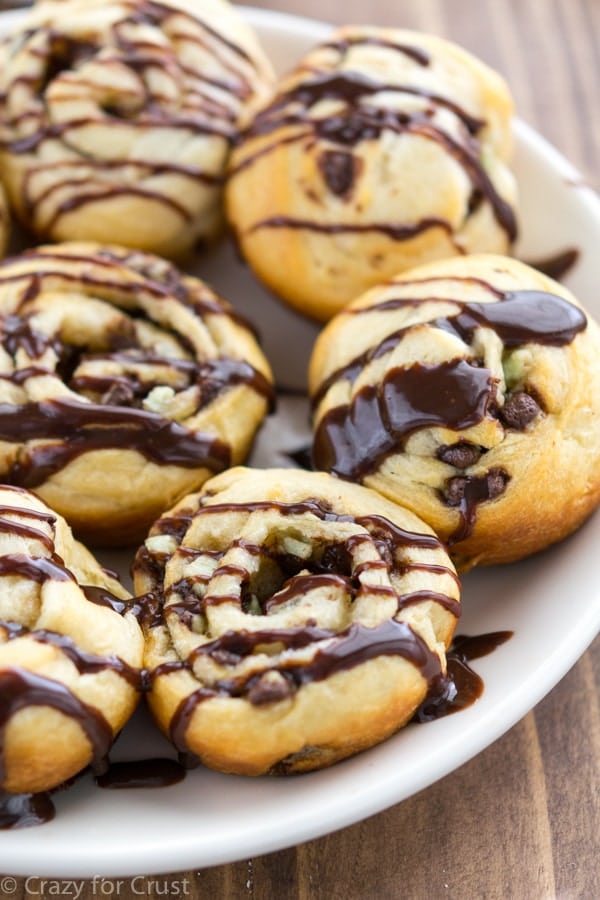 The Crescent Rolls are flattened and pinched together, then filled with a little butter and granulated sugar and a hefty dose of mint chip baking pieces. They're the Andes Mints Baking Chips that come in the baking aisle. They're near the chocolate chips and it's a whole bag full of chopped up Andes Mints. I can find them all year long at Target and Walmart, as well as some grocery stores.
If you can't find the baking chips, look in the candy aisle for the actual Andes Mints, and chop them up. Or, some grocery stores carry Guittard Green Mint Baking Chips. Those would work as well.
Once you roll and bake the sweet rolls you top them (optionally) with some melted mint chip pieces or some melted chocolate chips – you choose! You can also skip the drizzle and enjoy them plain. I'd probably do that if I was serving them for breakfast.
Unless it was a special occasion, like, you know, a 10th birthday.

Happy, happy birthday Jordan. I love you so much I can't stand it. Also? I can't wait for you to open your present this morning.
And to everyone else, I apologize for the photo deluge on instagram. Isn't it appropriate that her birthday falls on #throwbackthursday? I plan to #tbt. A lot. 🙂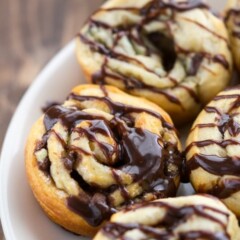 Easy Mint Chip Sweet Rolls
There are only 5 ingredients in these Easy Mint Chip Sweet Rolls! Start these rolls with Crescent Roll dough and you can have mint chip goodness in less than 20 minutes!
Ingredients
1

tube

8 count Crescent Rolls (or 1 tube Crescent Roll Seamless Dough Sheet)

1/2

tablespoon

butter

soft

2

teaspoons

granulated sugar

1/2

cup

mint chip pieces

see note

1/4

cup

chocolate chips or additional mint chip pieces

1

tablespoon

heavy whipping cream
Instructions
Preheat oven to 375°F. Spray 8 cavities of a muffin pan with cooking spray.

Unroll Crescent Rolls and press the seams together to form one large rectangle.

Spread the butter lightly over the crescent rolls. Sprinkle with sugar and 1/2 cup mint chip pieces. Tightly roll up the sweet rolls from the short end. Cut into 8 equal pieces with a serrated knife and place each roll in the muffin pan.

Bake for about 10 minutes until the rolls are golden.

Melt additional mint chip pieces or chocolate chips and heavy whipping cream in 30 second increments on high power, stirring between each, until melted and smooth. Drizzle over rolls.

Serve warm, cold, or store in an airtight container for up to 4 days. These can also be frozen for up to 1 month.
Nutritional information not guaranteed to be accurate
Click HERE for more Pillsbury Dough Recipes!
Mint Chip Chocolate Chip Cookies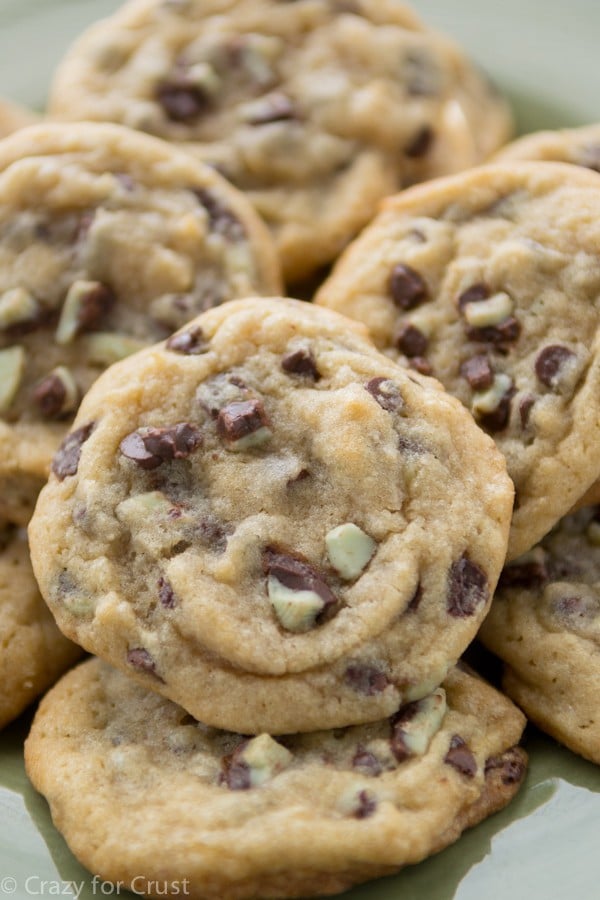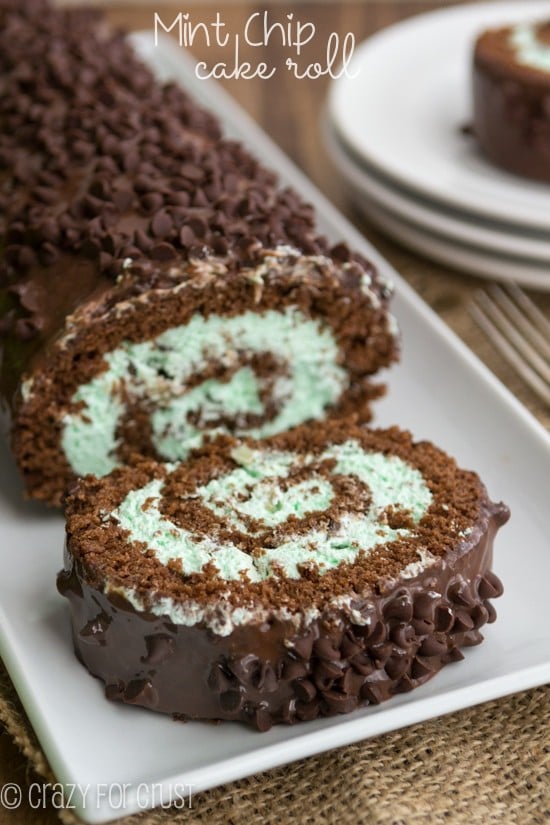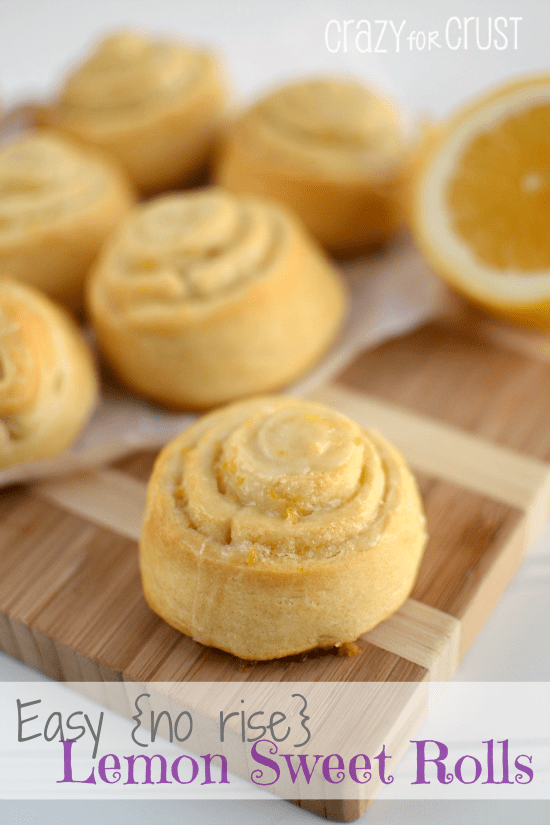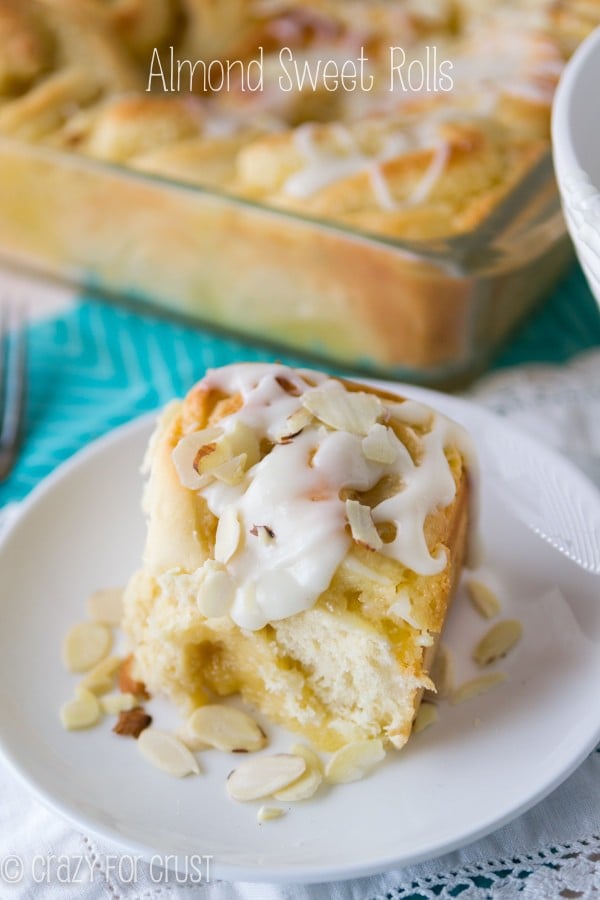 Sweets from friends:
Peanut Butter Sweet Rolls by Baking a Moment
Nutella & Toasted Pecan Sweet Rolls by The Messy Baker Blog
Easy Strawberry Sweet Rolls by Chocolate, Chocolate, & More
Last Updated on March 4, 2023