This post may contain affiliate links. For more information, read my disclosure policy.
Marshmallow Meringue Frosting – this easy recipe tastes like a melted fluffy marshmallow! It's the perfect frosting recipe for cupcakes or to dress up pies, cookies, or brownies!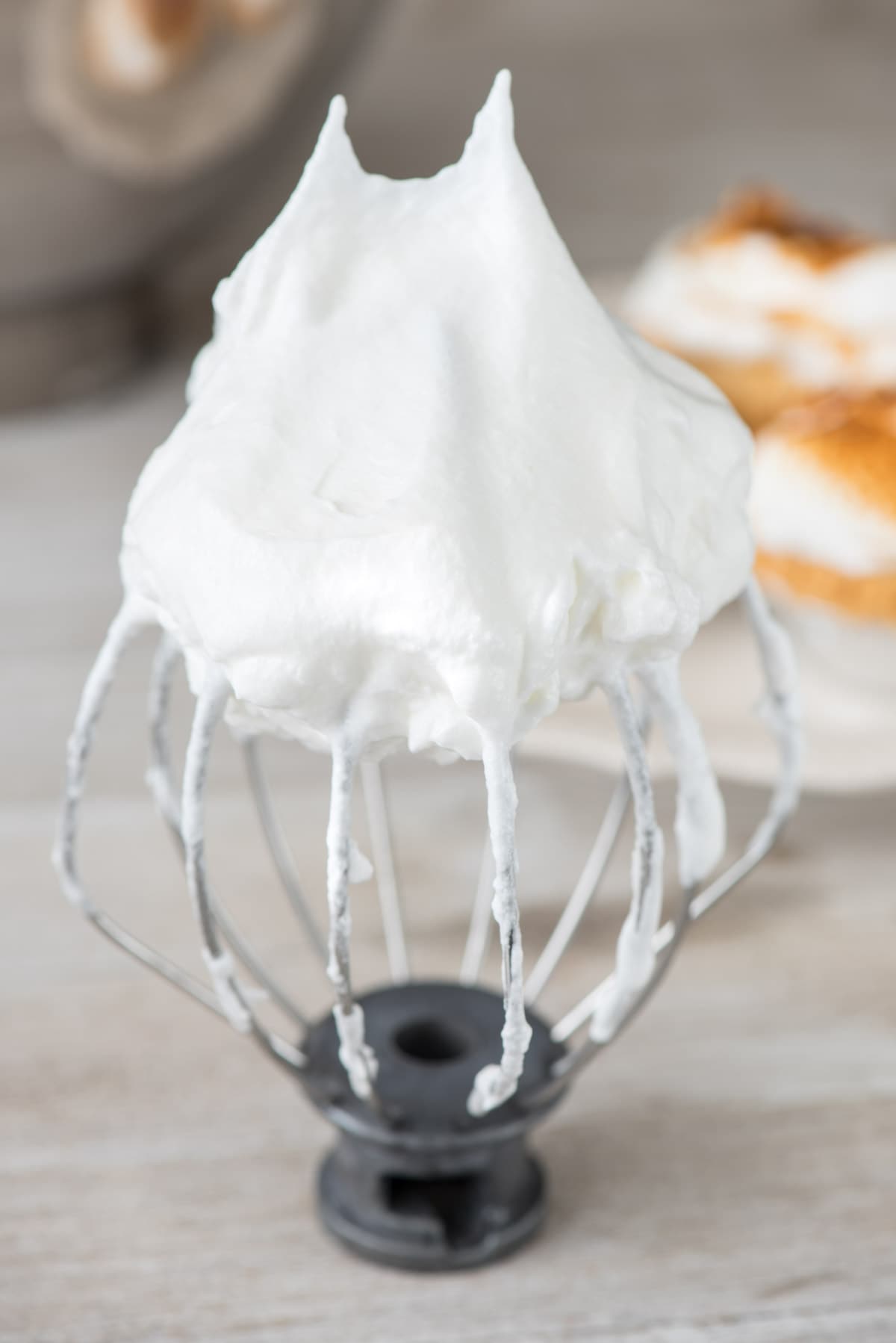 Okay, who else is completely overwhelmed that it's December? Everything was all fine and dandy until Thanksgiving; life was just going along with a soft rock soundtrack. Then, somewhere over the 4 day weekend my soundtrack changed to dance club hard rock and I can't seem to change it back. Schedules looming, family looming, parties, planning, shopping, baking, class visits….. *head exploding*
This time of year is supposed to be my favorite and somehow every year I make it so much more complicated. There are 3 weeks left and I'm going to *try* to enjoy every minute and take shortcuts where I can. One easy shortcut? Starting with homemade treats and dressing them up a little bit, kind of like Sandra Lee on Semi-Homemade Cooking. Remember that show? I never see it on anymore but I LOVED it. Along with 30 Minute Meals and Dinner at Tiffani's it was (and still is) one of the only "real" cooking shows I like. (I love the competition shows, Chopped, Food Network Star, and all the Holiday Baking Championships, but I'm not huge into just watching people cook. Like…I can just install a mirror in my kitchen if I wanted to do that.)
I loved how Sandra Lee would take packaged ingredients like cookies or cakes from the store and just dress them up to look like she slaved all day. Then she'd swap out her kitchen valance and whip up a themed cocktail and call it a party. That's my kind of girl, if there ever was one. This holiday season I'm going to dress to impress with recipes that look hard but aren't, and I'm going to semi-homemade the heck out of all of my desserts.
First up, this Easy Marshmallow Meringue Frosting recipe.
Don't be scared (or disgusted by) the word "meringue". This is a really easy recipe and it's a gorgeous frosting for cupcakes, cookies, cake, or pie. Plus, it looks fancy because it's all browned, and calling it meringue makes it sound important.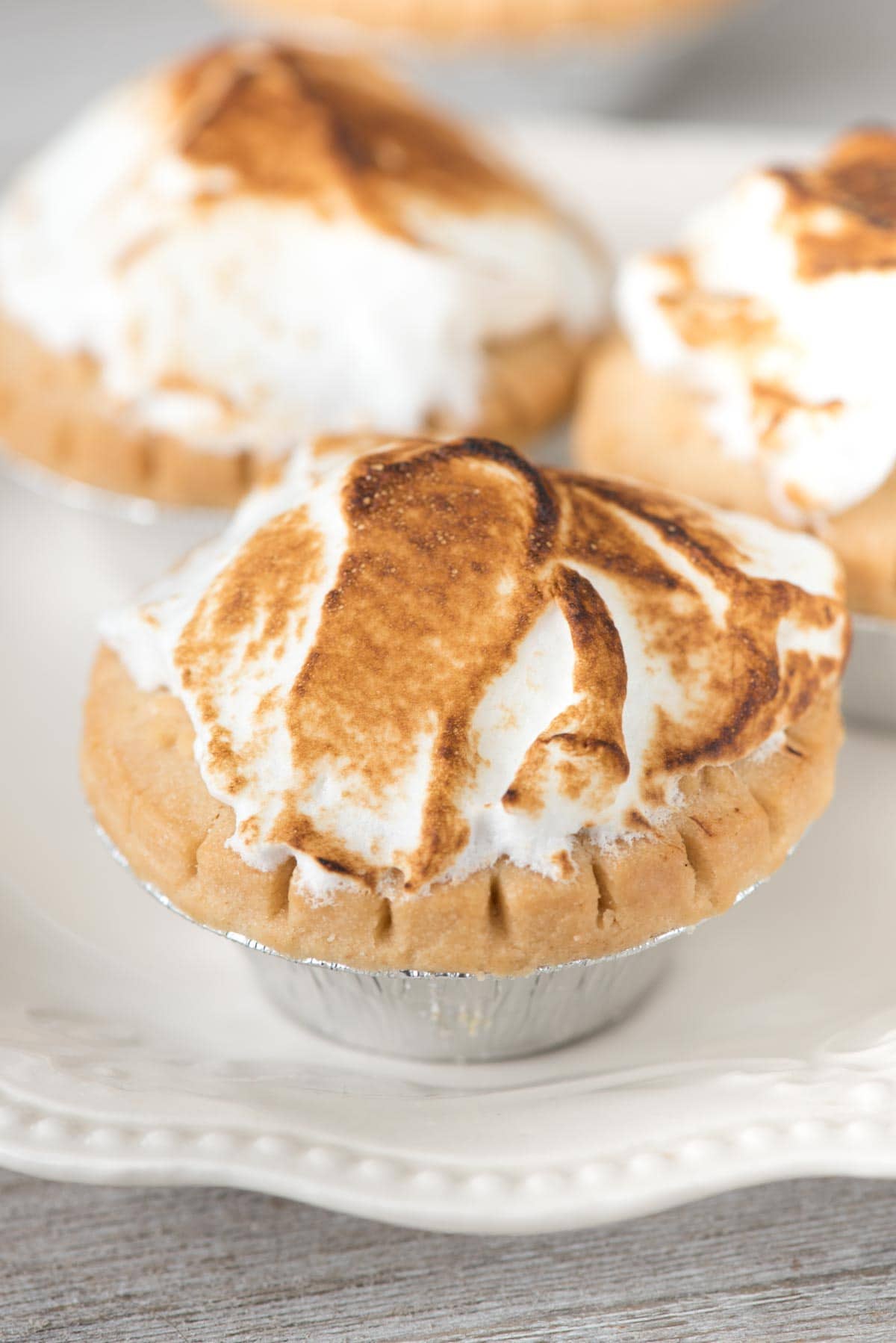 First of all, this is not your Nana's Lemon Meringue Pie meringue recipe. I have never liked that kind of meringue and always said I hated all things with that name because that was what my frame of reference was. THIS meringue is different because it tastes like a melted gooey marshmallow.
What's the difference? Well, the meringue of pies past is baked after beating the egg whites. Typically, that recipe involves whipping egg whites and sugar until fluffy, then you layer it on a pie and bake it until browned. The results is a little frothy, a little thick, and (for me) quite eggy. No bueno!
THIS meringue recipe involves cooking the egg whites (while whisking with sugar) to a safe temperature (140°F) then beating them until fluffy while they're hot. Cooking the egg whites over a double boiler kills any yucky bugs (no salmonella in my pies!) and then beating it hot and sugary makes it fluffy and silky and very much like a marshmallow. It's kind of like a 7 minute frosting, if you've ever heard of that, except that you burn the top using a kitchen torch (or under the broiler). Check out the video below on how I make this frosting. It's easy but sometimes a visual is best!
This recipe makes enough for a 9″ pie, a dozen cupcakes, a single layer cake, or plenty of mini tarts or brownie bites. Whip up a batch and turn something store bought into something fabulous in a fraction of the time.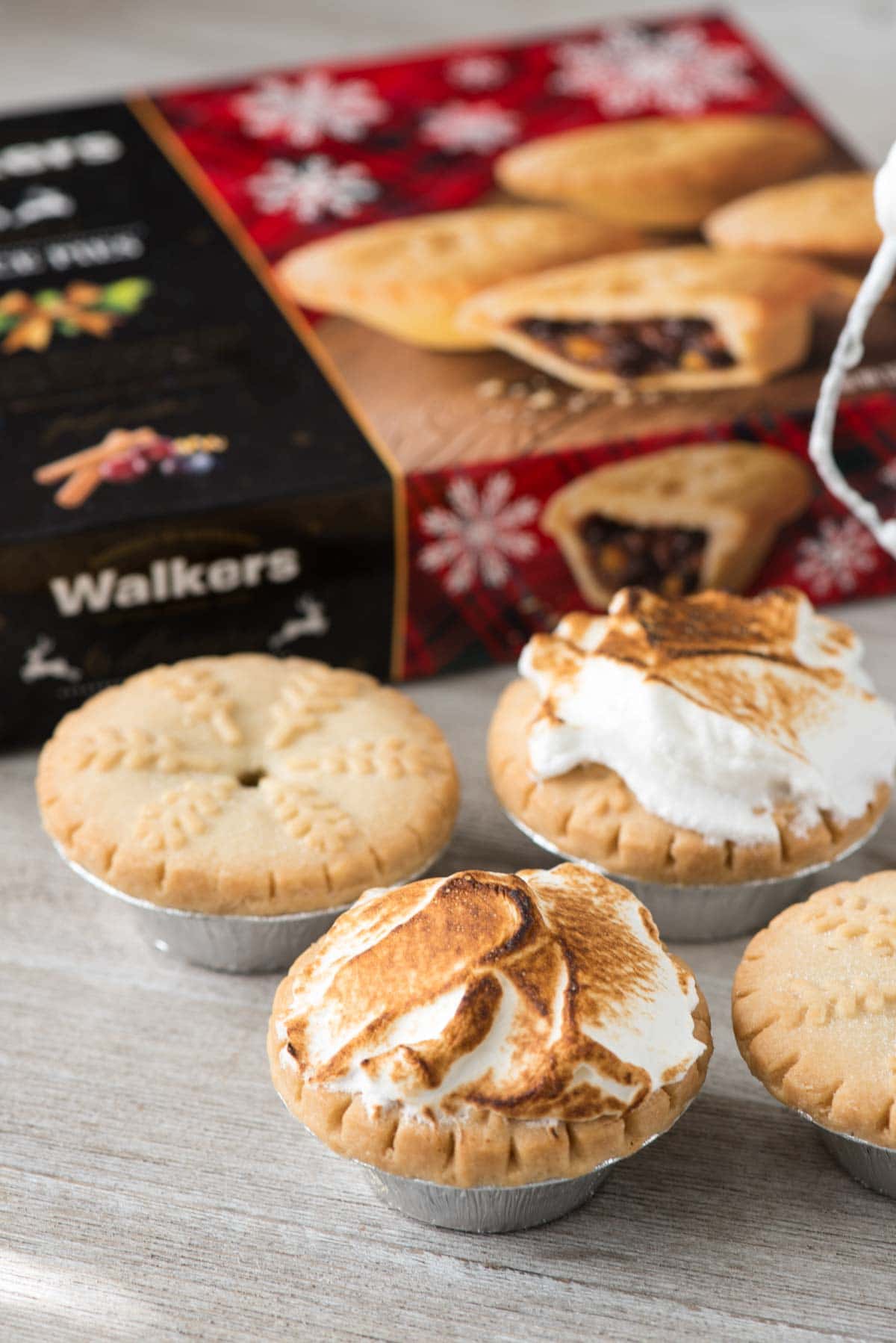 Something to think about using with this frosting? Walkers Mince Pies, from our favorite shortbread cookie company. If I'm being 100% honest, I'd never had a mince pie before Walkers sent me some. I always thought a mince pie was something made with blackbird or crow (I read too much Laura Ingalls Wilder when I was a kid) so I had no idea that they're actually a sweet treat, not savory. The citrus and raising filling is baked into Walkers famous shortbread crusts, so you know they have to be good.
Serving these pies alone would be fine, but serving them with a nice dollop of marshmallow meringue frosting all burnt and pretty? Even better!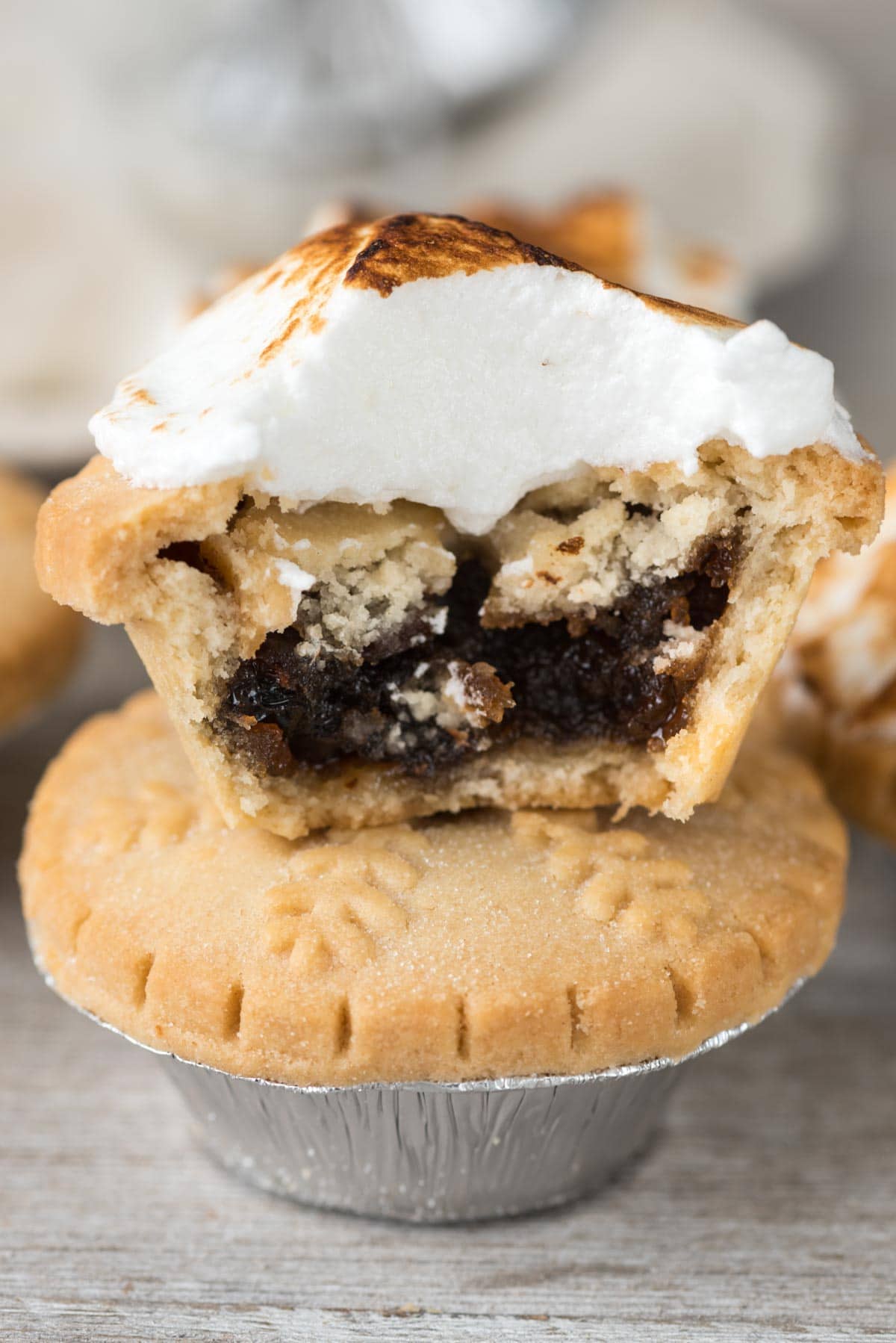 What will you use this marshmallow meringue frosting recipe on? I like eating it off a spoon. 🙂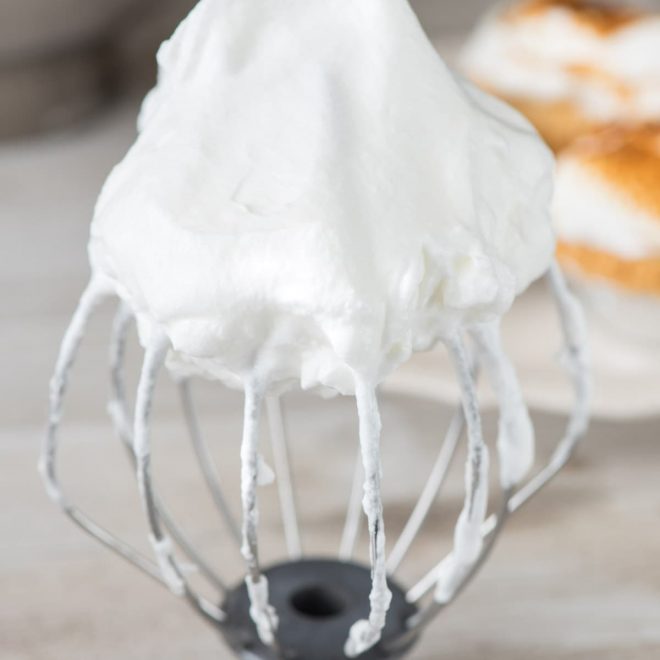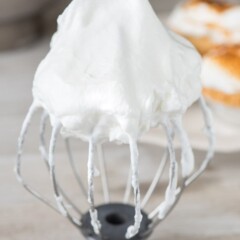 Easy Marshmallow Meringue Frosting
Marshmallow Meringue Frosting - this easy recipe tastes like a melted fluffy marshmallow! It's the perfect frosting recipe for cupcakes or to dress up pies, cookies, or brownies!
Ingredients
4

large

egg whites

3/4

cup

granulated sugar
Instructions
Fill a saucepan with about 2-3 inches of water. Bring to a boil. Find a bowl that will fit on top of the pan without touching the water. (I like to use a glass bowl over a 2 Qt. saucepan.)

Whisk the egg whites and the sugar in the bowl. Place it on top of the pan that's over the boiling water (over medium-high heat). Whisk constantly for about 5-7 minutes, until the mixture reaches about 140°F. You can use a candy thermometer if you have one, or even a (clean) meat thermometer to measure the temperature.

Immediately transfer the mixture to a stand mixer fitted with a whisk attachment. Beat at high speed for until stiff peaks form, about five minutes depending on your mixer. Your meringue is now ready! (You can also use a hand mixer but it will take a lot longer.)

You can use this frosting for cupcakes, cakes, or even to frost Walker's Mince Tarts. Frost as desired then use a kitchen blow torch to brown the edges. If you don't have a blow torch, place the frosted items under the broiler just for a few minutes, rotating as needed, until toasted.
Recipe Nutrition
Serving:
1
serving
|
Calories:
64
kcal
|
Carbohydrates:
13
g
|
Protein:
4
g
|
Sodium:
55
mg
|
Sugar:
13
g
Nutritional information not guaranteed to be accurate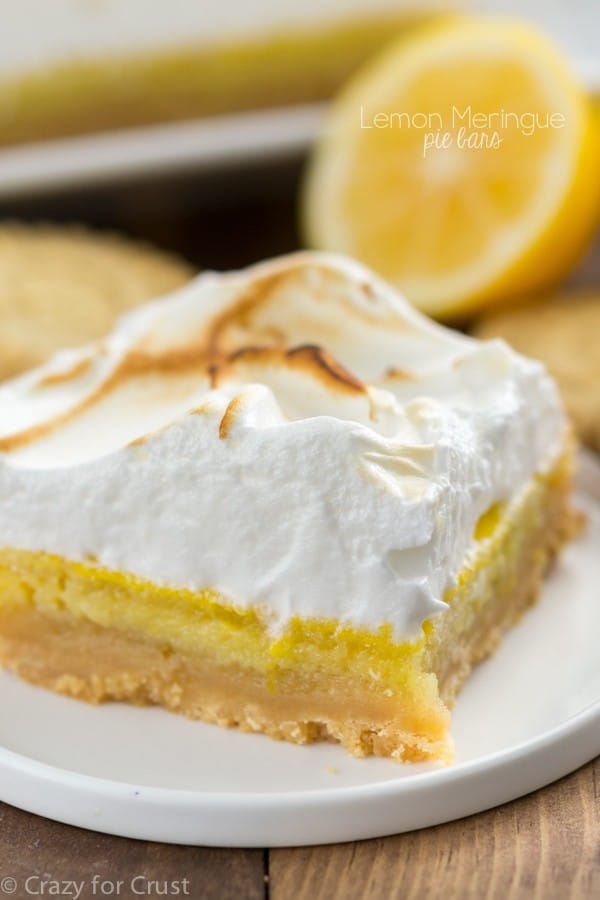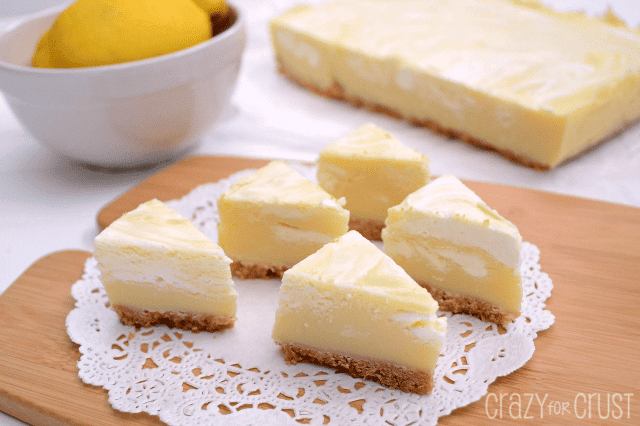 Last Updated on May 20, 2020