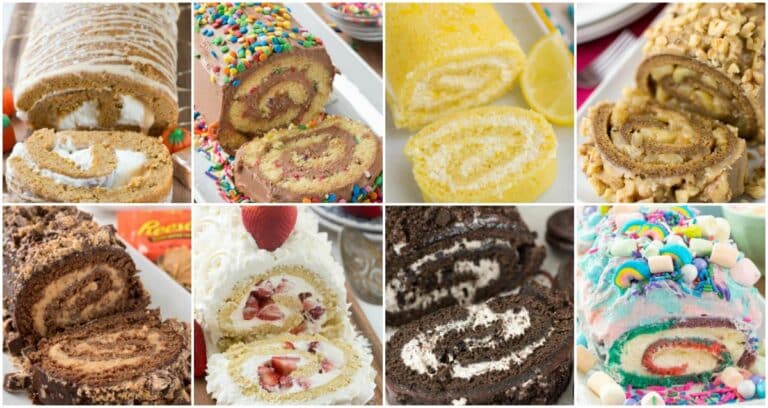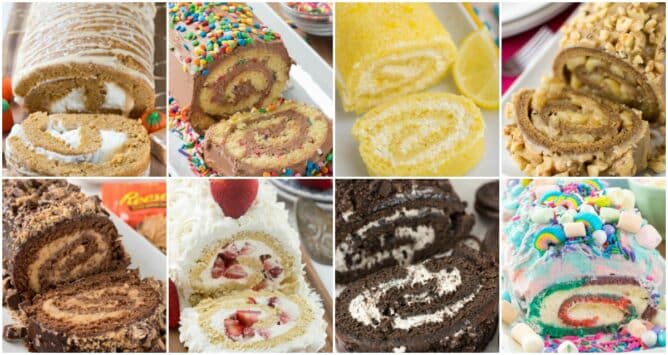 Cake rolls are such an easy and fun way to make dessert for a party. People think they're hard to make but they're really easy once you know how to do it! When people think of a roulade or cake roll, they often think of pumpkin roll or a Yule log, but cake rolls can be so much more. You can make them chocolate or vanilla, peanut butter or mint, lemon or strawberry. The cake can be colorful or full of sprinkles and the filling can be vanilla, chocolate, cream cheese, or even jam or lemon curd or fruit. You can turn any cake recipe into a cake roll recipe!
Cake Roll recipes are an easy elegant dessert for any party!
Many cake roll recipes separate the egg yolks and whites to make more of a sponge batter, but my cake rolls are much easier than that. I just mix the whole eggs for several minutes; it's easier to do and the cake gets nice and fluffy. I love finding my favorite cake recipes, like carrot or red velvet or chocolate and turning them into a cake roll. They're such an elegant dessert for holidays or birthday cakes and everyone loves them!
If you're thinking of making a cake roll for the first time, be sure to check out all my cake roll tutorials:
Common cake roll questions:
CAN YOU MAKE A CHOCOLATE CAKE ROLL WITH CAKE MIX?
Yes you can, but it's not as easy as just making a cake. Use my Turtle Cake Roll recipe as a guide – one cake mix will make TWO cake rolls.
WHAT HAPPENS IF MY CAKE ROLL CRACKS?
Even for a seasoned cake roll maker cracks will happen. Unless it completely falls apart, it's definitely salvageable.
If it cracks along the sides, just use more filling to glue it together.
If it cracks along the top or somewhere where it really shows, whip up some extra filling or whipped cream and frost the cake like this one.
WHY DOES A CAKE ROLL CRACK?
That's a loaded question, because I've made this same cake recipe hundreds of times with success and then one time…it cracks. I often joke that it'll crack if it's over cooked or under cooked or if it's Tuesday…because you never really know.
Under baking a cake roll will cause it to crack for sure. You know it's done when it springs back when you poke it. Err on the side of over done…
But not too over done. An overdone cake roll will also crack because it's too dry. Also, ew.
Texture – I talk a lot in all my cake roll posts that beating the eggs is essential. You cannot skimp on beating the eggs. Do a full 5 minutes if you're using a hand mixer, 3 if you're using an electric stand mixer. The volume of the eggs directly affects the moistness and sponginess of the cake, which will also affect how much it cracks.
CAN YOU USE PARCHMENT PAPER FOR ROLLING YOUR CAKE ROLL?
I've always used a powdered sugar towel, but I did use parchment paper for my pumpkin cake roll, just to try it out. I'd gotten a suggestion from a reader and wanted to see. It does work but I find that the old fashioned way (a powdered sugar towel) works best.
The sky is the limit – mix and match your favorite cake roll flavor with your favorite fillings!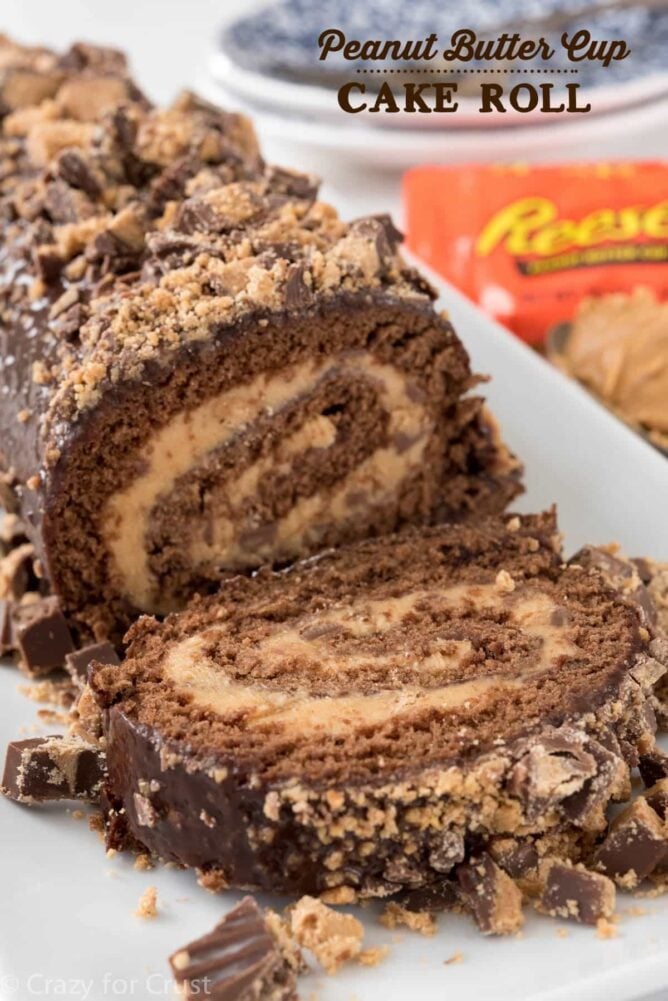 Chocolate Cake Roll Recipes
Chocolate Caramel Turtle Cake Roll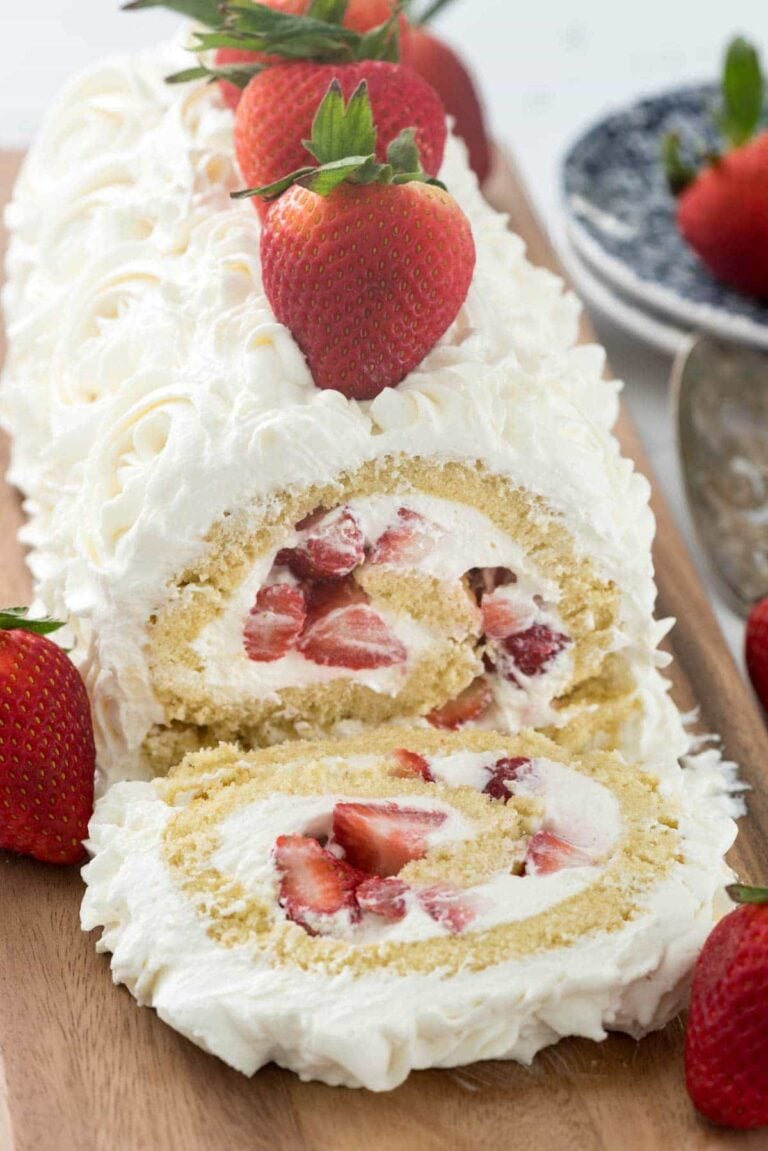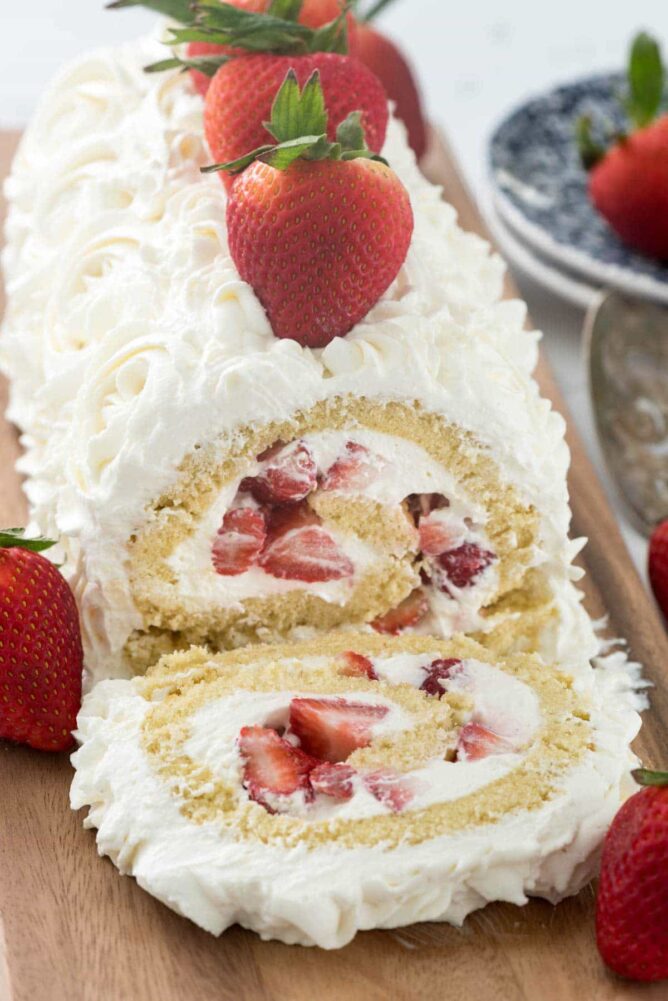 Fruit Cake Roll Recipes
Strawberry Shortcake Cake Roll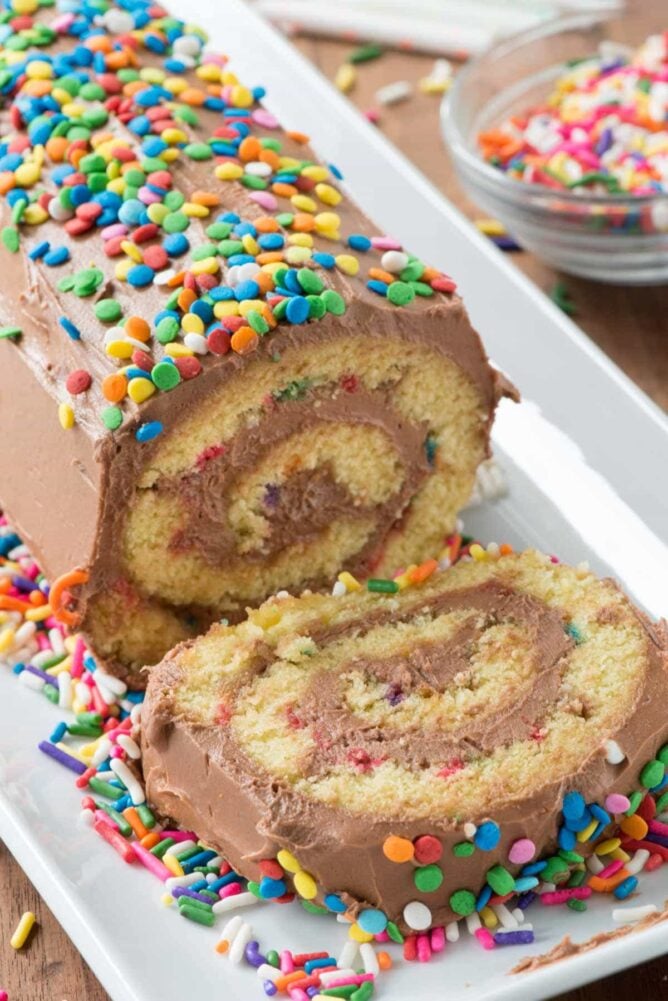 Colorful Cake Roll Recipes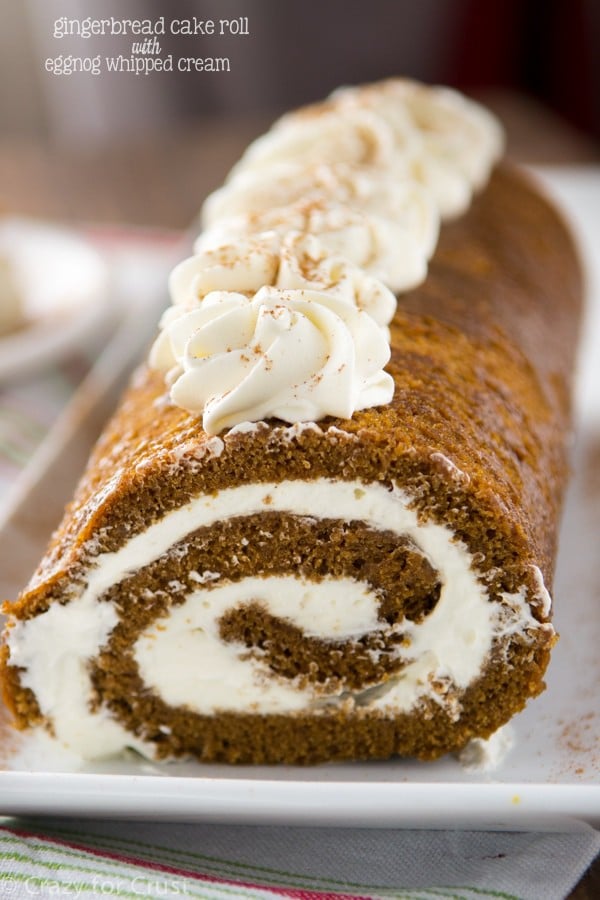 Holiday Cake Roll Recipes
Spiced Caramel Apple Cake Roll
Even More Cake Roll Recipes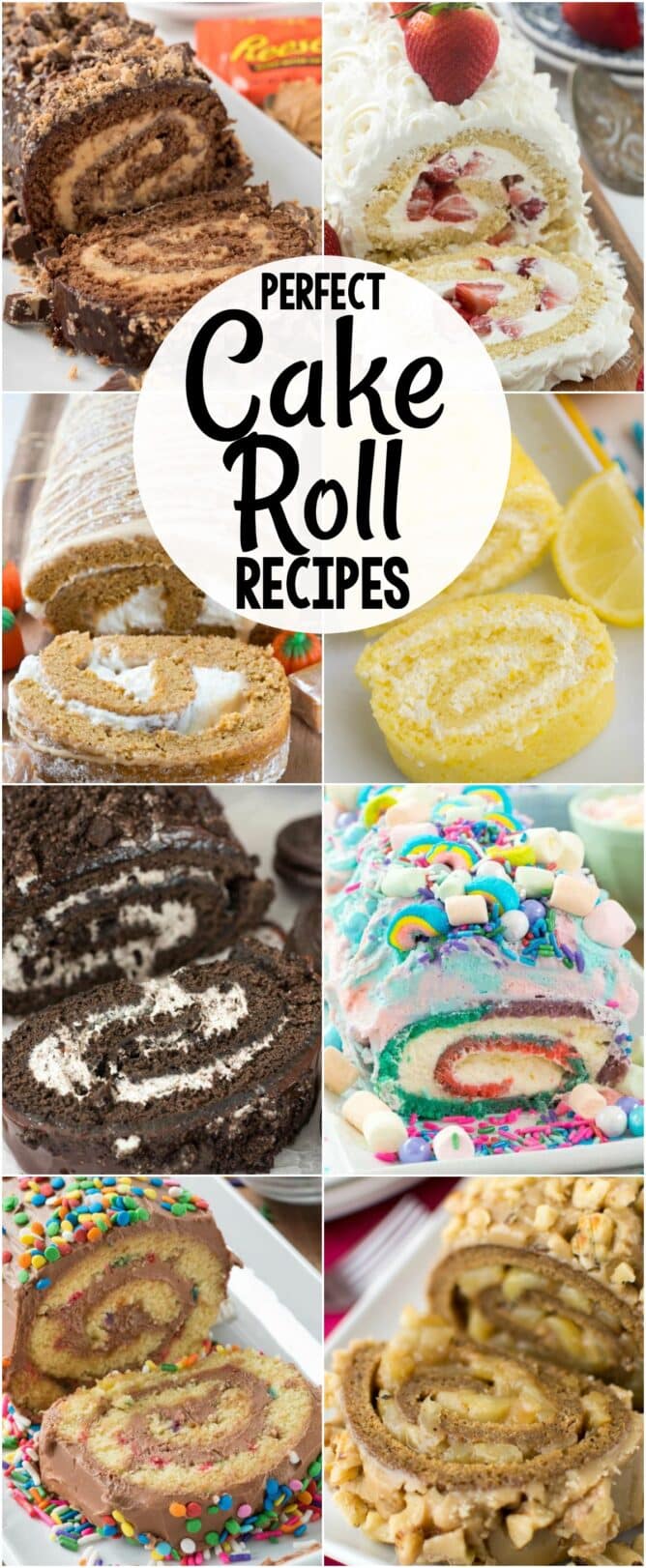 SaveSave