This post may contain affiliate links. For more information, read my disclosure policy.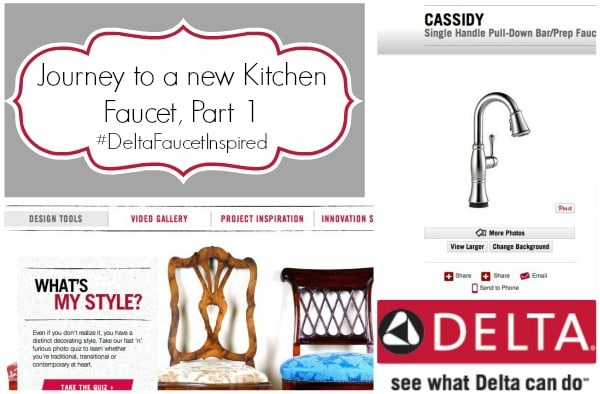 Once upon a time, there was a girl. She was a food blogger, and she longed for a better kitchen and more space to work. Then one fabulous day, her wish was granted. She moved into a big new house, one she'd been dreaming of for a very, very long time.
But alas, as wonderful as her new home was, it's previous owners had left it in a state of neglect and disrepair. It had been vacant for a year, and before she even moved in, thousands of dollars were spent just getting it livable. Remember how she told you about the time it rained from the garbage disposal?
One of the first things she purchased when she moved into her new food-blogger-friendly home was a new faucet for her kitchen sink. The old one leaked, was rusted, and generally was not suitable for…anyone. But because she was spending so much money on paint and carpet and new garbage disposals, she had to forgo the beautiful arched faucets she coveted and go with the basic model.
Fast forward a year of leaky frustration, and she was ready to upgrade to another and new and better faucet, a Delta Faucet. When the girl started shopping for her faucet, she realized that some Delta Faucet faucets now come with the option of Touch20 Technology. She was astonished – all it would take to turn the water on or off is a simple touch! And the faucet also has an automatic shut off.
She imagined it, her life with her new Delta Touch20 Technology faucet.
No more chocolate smears on the handles.
No more wasted water when she turned to stir the boiling over pot.
A faucet that has an arch high enough to fit her pasta pot or a full sink of dirty dishes, something that happens regularly.
Immediately, the girl began to decide which Delta Touch20 faucet would go perfectly in her food-blogger-friendly kitchen.
No worries there – Delta makes it easy! All she had to do was take the Style Quiz on the Delta website.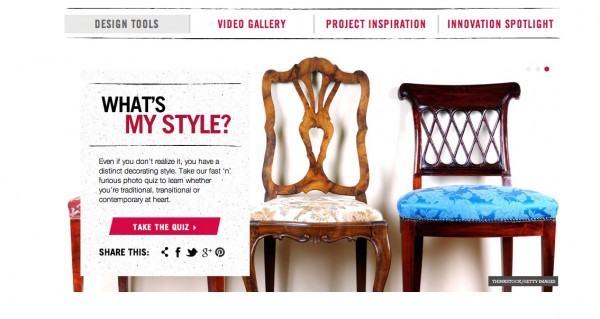 After answering several style questions, the quiz told her what she anticipated, that her style was Traditional. It also gave several faucet options that would fit perfectly with her style.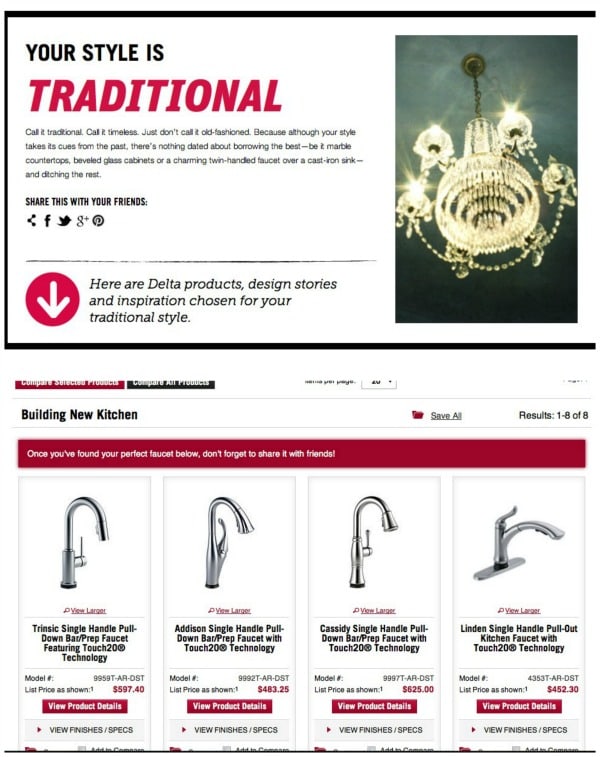 Afterward, she decided to find her Kitchen ID on the Delta website, to help her narrow down her faucet choices.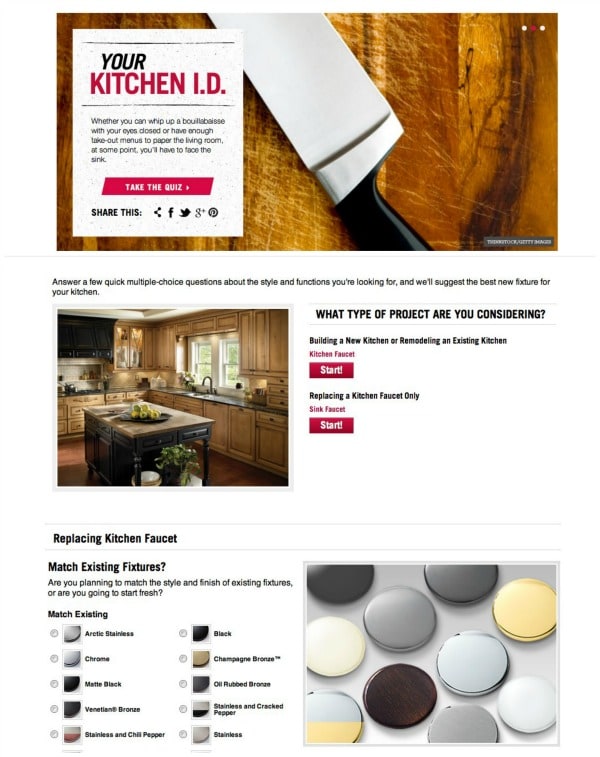 After telling the program she loved the look of the Arctic Stainless finish, the website returned to her with the faucet that would most fit her style and kitchen needs: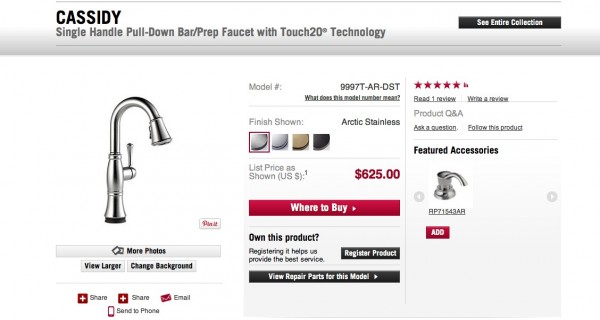 The Cassidy with Touch20 Technology! Inspired by the female silhouette, it offers unexpected convenience in classic form. With it's high arched nozzle sprayer and it's touch to turn on technology, she delighted in her choice, thanks to Delta Faucet.
Then she waited (not-so-patiently) ever after, for her faucet to arrive so she could share the rest of her journey with her readers.
To be continued…

Delta Touch2O Technology for your kitchen and bathroom is precisely in tune with your every touch. Take the quiz to learn which faucet style best describes you at deltafaucet.com
Disclosure: Compensation was provided by Delta via Glam Media. The opinions expressed herein are those of the author and are not indicative of the opinions or positions of Delta.
SaveSave
Last Updated on February 2, 2023