This post may contain affiliate links. For more information, read my disclosure policy.
When you don't want a full pan of blondies, this is the perfect recipe: a Small Batch Skillet Blondie perfect for two!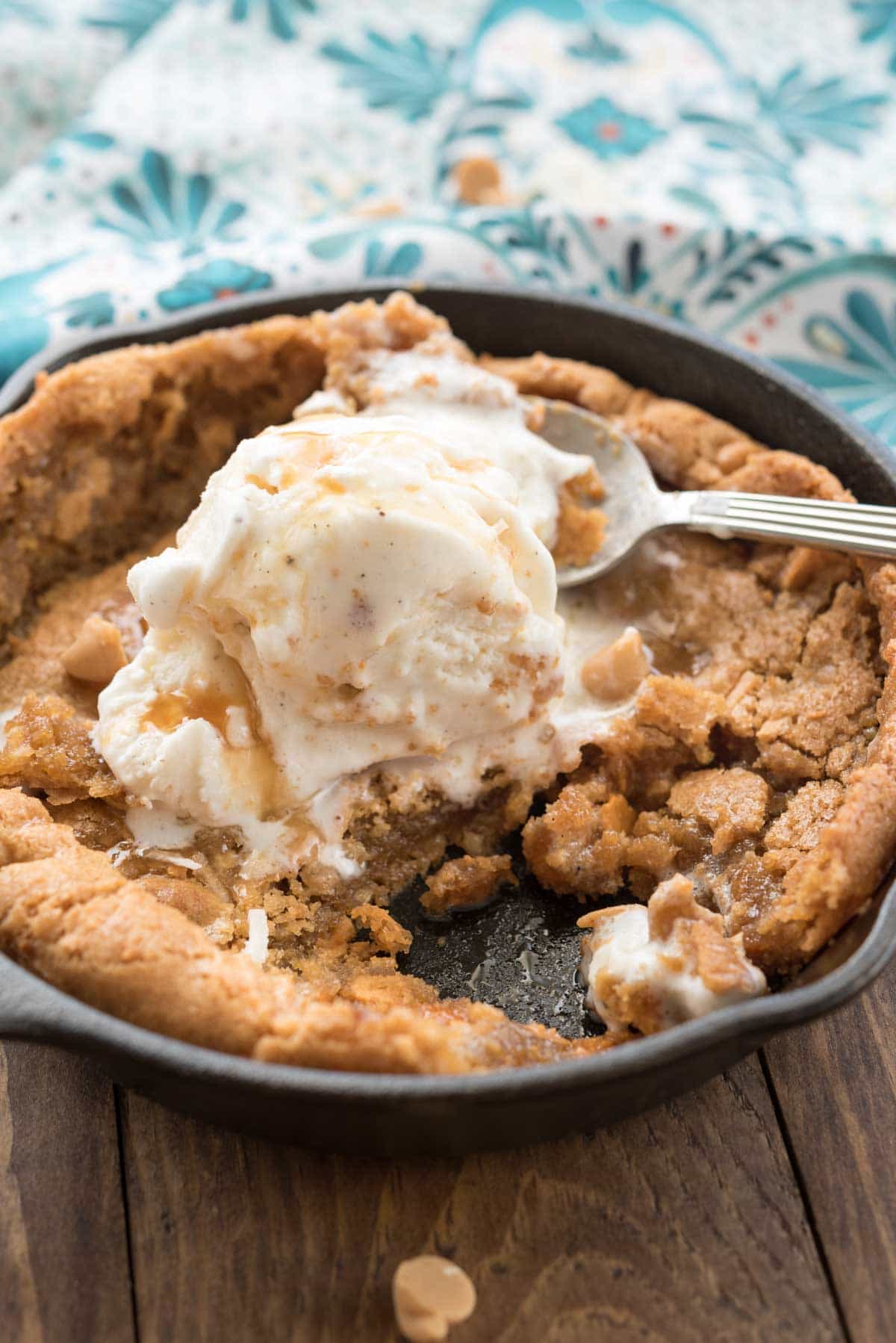 If you follow me on instagram you may have seen my trip to Sacramento a few weekends ago, where I attended IFBC (a food blogging conference). I say "trip to Sacramento" even though I technically live 30 minutes away because I stayed at the conference hotel and pretended I was a tourist.
(Let's be honest: I actually WAS a tourist. I've lived here 9 years and only been downtown about 5 times. What can I say? I don't travel outside my bubble very much.)
The weekend started when Holly came into town a day early and we had a food blogger sleepover at my house. It was so much fun – I love that girl! Jordan is completely in love with her too, and Mel immediately looked up her blog, which is FULL of gorgeous savory recipes (and some sweets too!) and started drooling over them. I think he's been on her site over the past week more than he's ever been on mine! 😉
During the conference I did a LOT of eating and I realized something: Sacramento has some darn good food. One morning it was even pleasant enough to walk around (dude, it was over 100° the entire weekend) and I found some fun pastry and candy shops I just have to try. I was almost embarrassed when people were asking me for advice on where to go "since I lived there" and I was all, um, I'm just as much of a tourist as you! If nothing else, the weekend made me want to explore the city more….even though I'll always call San Francisco "my city".
On the second night I planned a dinner at Cafeteria 15L, the only restaurant I'd actually eaten at downtown. The food is good, the ambience is even better, and the desserts are OFF THE HOOK. I really wanted to order one of each but after an entire weekend of indulgence I just couldn't stomach it, literally. I settled for one of my favorite things: a skillet blondie.
That was a very, very good choice.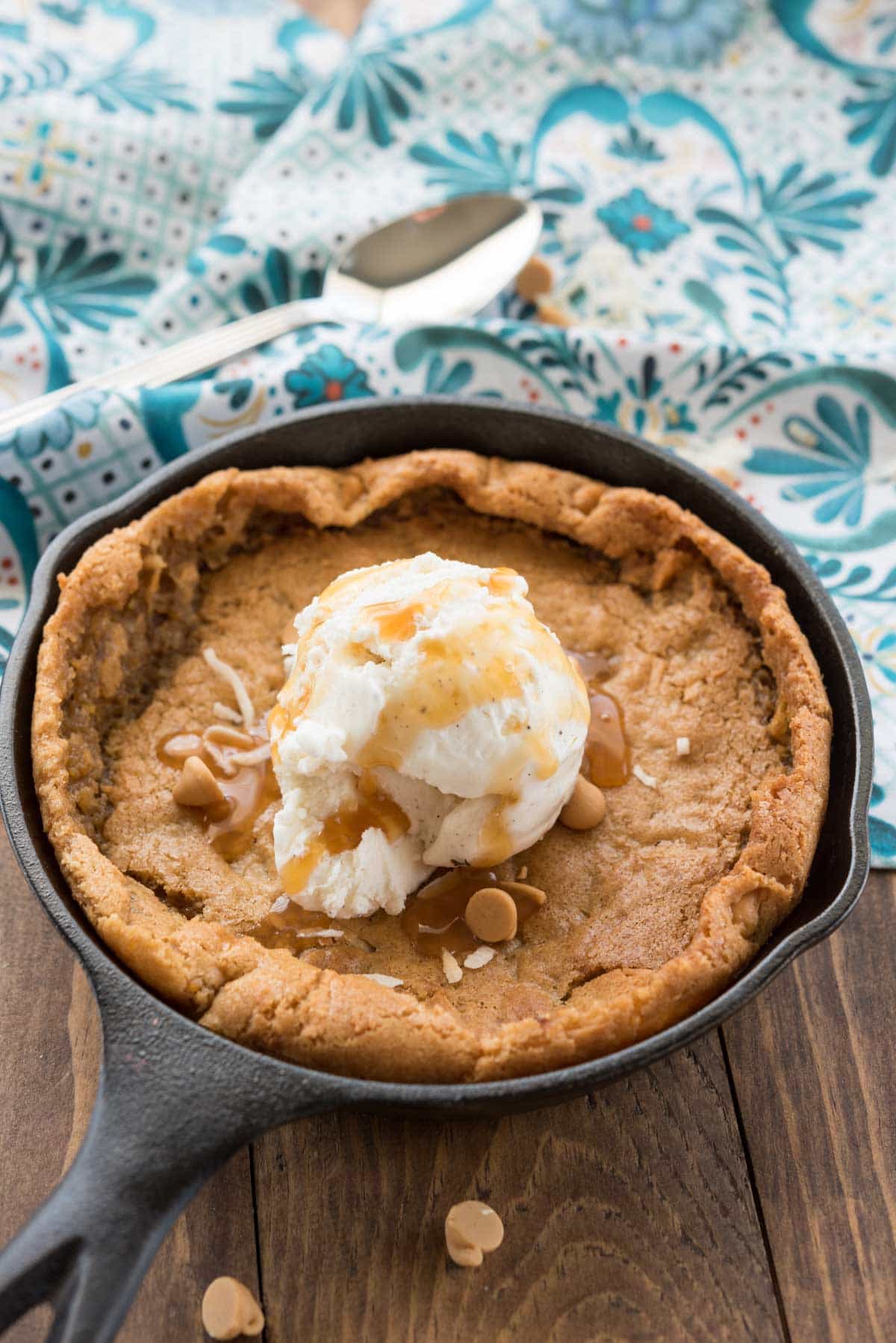 In a virtual war between brownies vs. blondies I don't think I could pick sides. I love them both for very different reasons, but sometimes I just don't feel like chocolate. On those days I crave a thick and rich and gooey blondie, and the one I had that night fit that bill. In fact, I was craving it again as soon as I got home so I had to immediately recreate it.
And I did. Oh, man, did I recreate it.
I took my favorite blondie recipe and cut it down in size to fit my small skillet. After all, I'm doing WW and do not need a full pan of blondies staring me in the face! By cutting the recipe down using my favorite thing – MATH! – I was able to make the perfect small batch skillet blondie that's perfect for two! (Or one…if you're me.)
This recipe is full of brown sugar – granulated need not apply – and produces a gooey chewy blondie recipe. You can fill this with ANY kind of mix-ins: chocolate chips, butterscotch chips, peanut butter candy, M&Ms, coconut….anything you love or have on hand. I made them butterscotch blondies because that's what I had at the restaurant and sometimes I can't get enough butterscotch. I added some coconut for good measure because, well, coconut.
If you're looking for an easy blondie recipe made for two, stop looking. You found it!

I can't wait to explore more downtown and then copycat more things. Once the weather cools off, of course!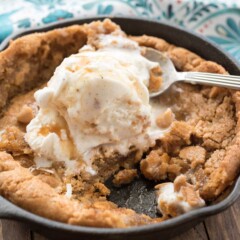 Skillet Blondie for 2
This small batch Skillet Blondie is the perfect recipe for two! Top it with ice cream and share it for dessert. It's an easy recipe full of brown sugar and your favorite mix-ins!
Ingredients
2

tablespoons

unsalted butter

softened (I use Challenge)

1/2

cup

packed brown sugar

1

egg yolk

1

teaspoon

vanilla extract

1/4

teaspoon

baking powder

1/8

teaspoon

salt

1/3

cup

all purpose flour

1/2

cup

mix-ins

butterscotch or chocolate chips, coconut, chopped candy, nuts, etc
Instructions
Preheat oven to 350°F. Spray a small cast iron skillet or 4-6" cake pan with nonstick cooking spray.

Mix the butter and brown sugar with a hand mixer in a large bowl until crumbly, then mix in the egg yolk, vanilla, baking powder, and salt. Mix in flour, then stir in add-ins. I used butterscotch chips and shredded coconut.

Bake for about 18-24 minutes or until the outer edges and center are golden brown, but the center is still a big jiggly. Err on the side of under done, it will continue cooking as it cools and taste better a bit gooey.

Serve with ice cream and caramel sauce.
Nutritional information not guaranteed to be accurate
Small Batch Chocolate Chip Skillet Cookie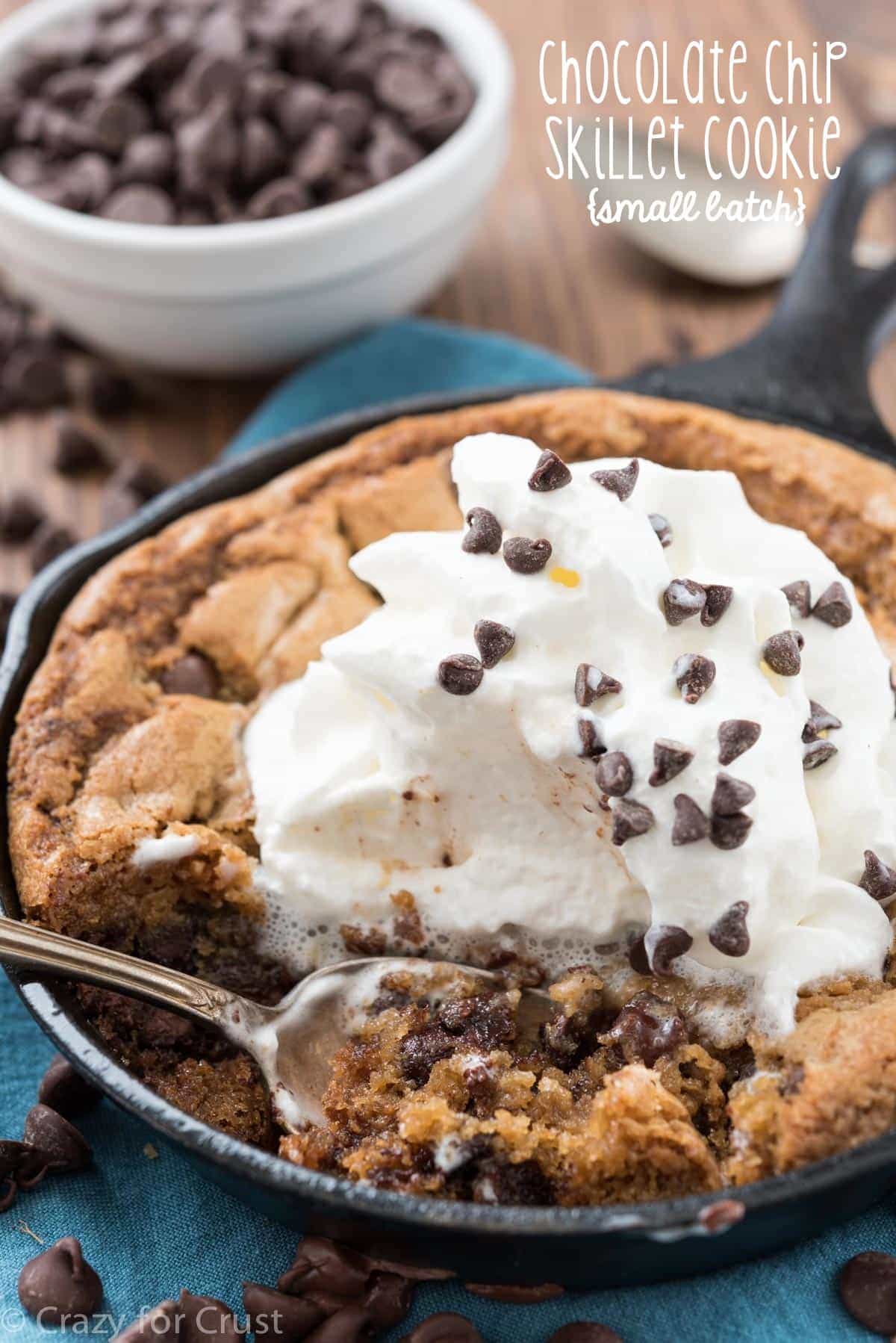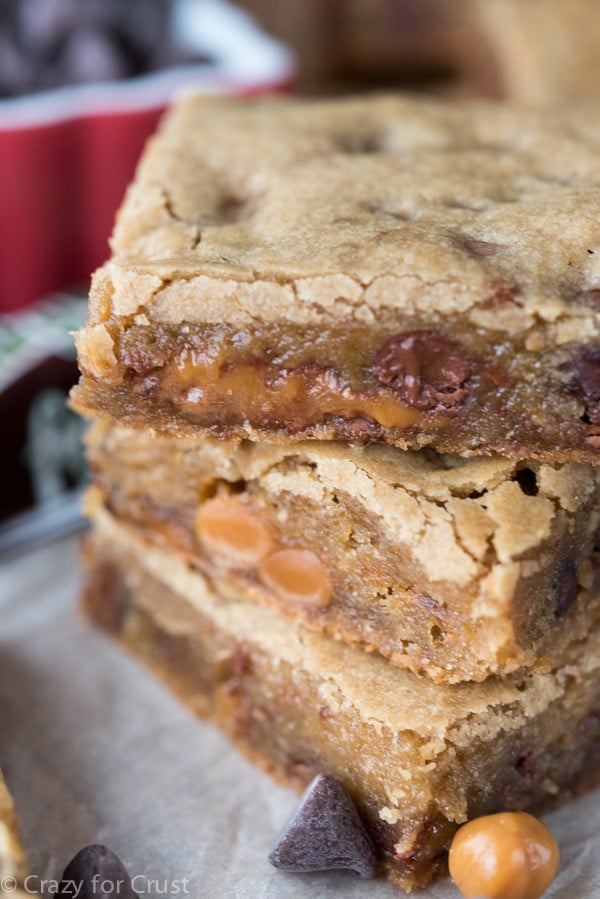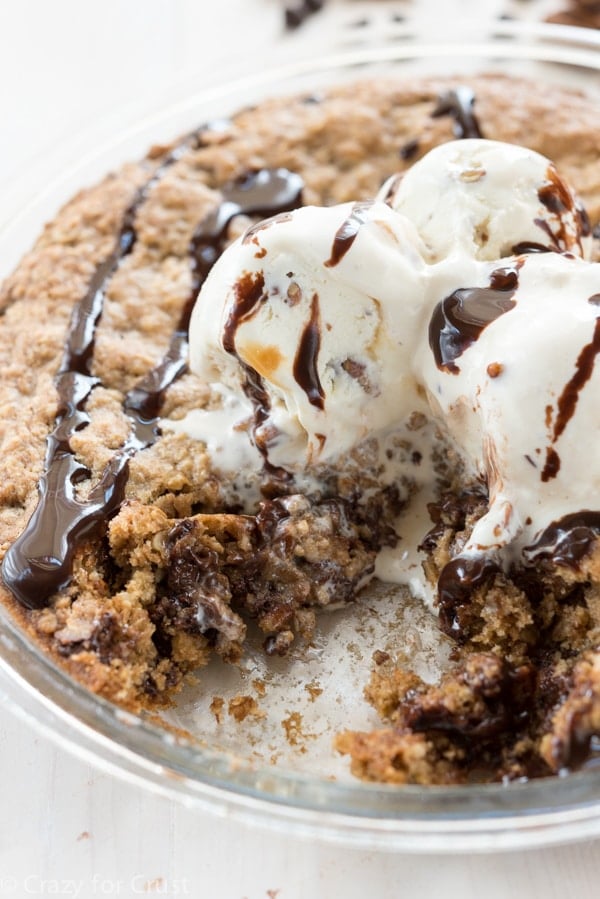 Sweets from friends:
Single Serving Size Oatmeal Chocolate Chip Cookies by Chelsea's Messy Apron
Mocha Irish Cream Cupcake for two by Beyond Frosting
Skinny Oatmeal Chocolate Chip Cookies by The Food Charlatan
Last Updated on March 4, 2023