This post may contain affiliate links. For more information, read my disclosure policy.
New month = new baking challenge! The September 2021 Crazy for Crust Baking Challenge recipe is APPLE CRISP!
This is my favorite way to make apple pie without a crust – just apples and tons of glorious crumble topping.
Table of Contents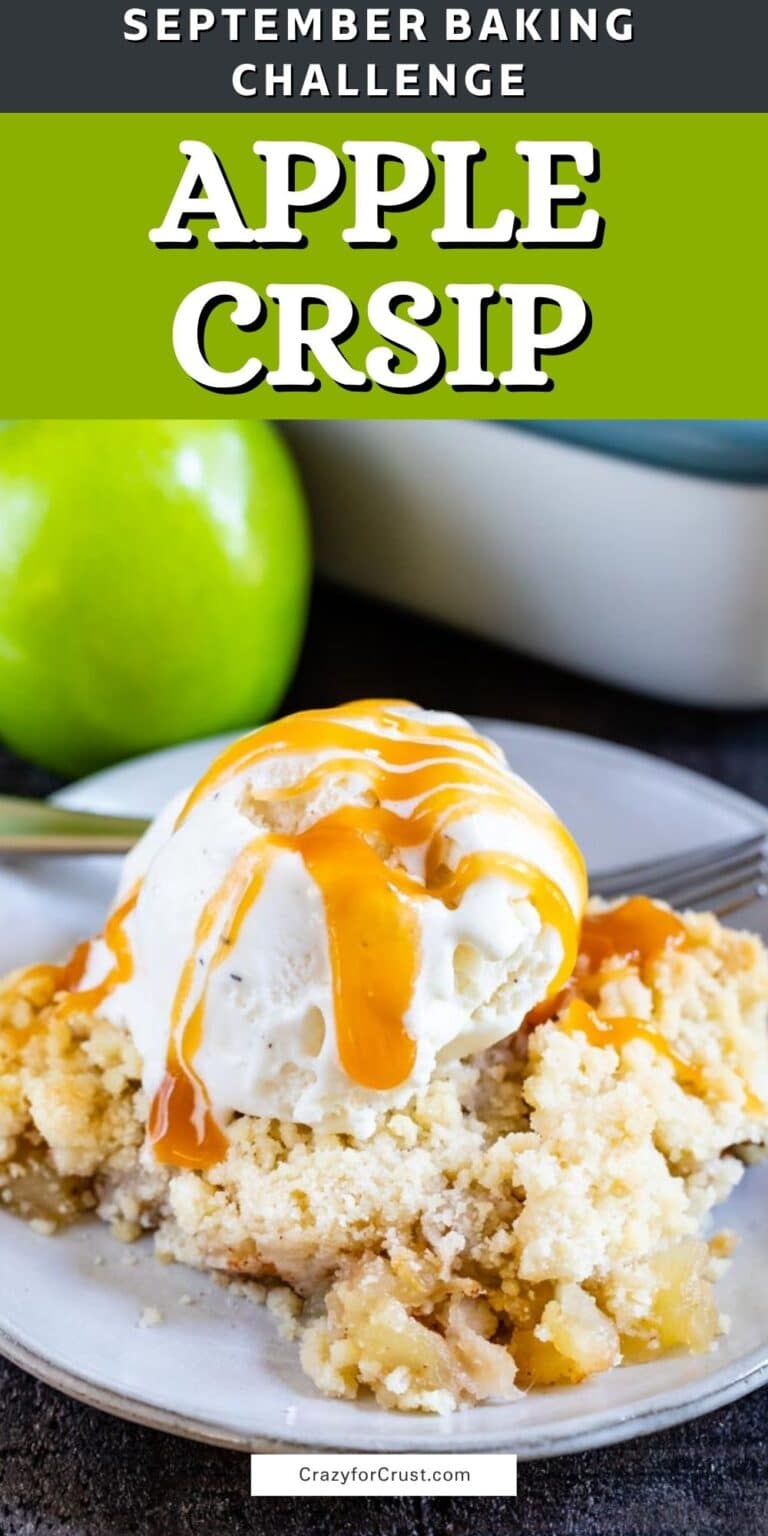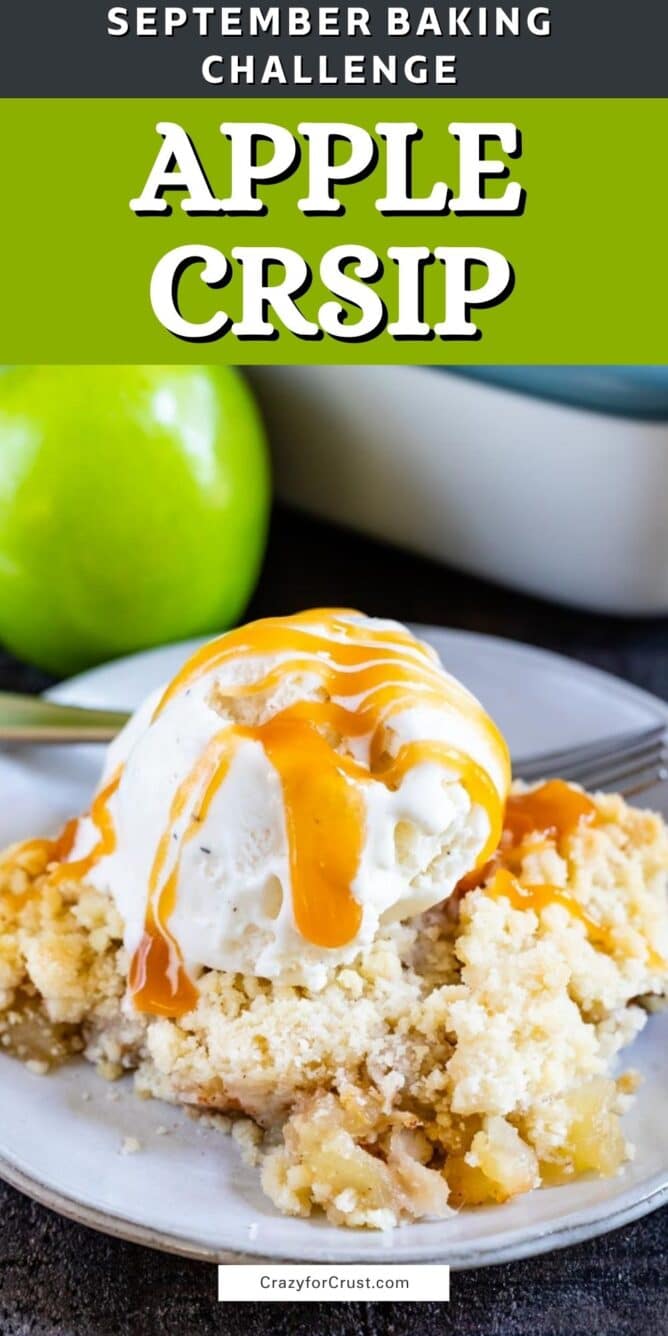 How the Crazy for Crust Baking Challenge Works
Details: The challenge starts on the first day of each month. Check the the Crazy for Crust Baking Challenge Hub for the most recent challenge.
Bake: Make my Apple Crisp recipe and take a photo.
How to Enter: Click here to access the landing page.
Win: At the end of the month one baker will win a $100 Amazon gift card!
You can share your creations on social media by tagging me @crazyforcrust and using #CFCBakingChallenge, but to be entered to win you enter via the widget on the landing page.
For an extra entry, you can leave a comment and star rating on the Easy Apple Crisp Recipe.
For another extra entry, you can share on your Instagram story or feed and tag me (@crazyforcrust) and use the hashtag #CFCBakingChallenge
The challenge runs until the last day of the month at 11:30pm pacific time
September Donations: For each valid photo entry I will donate $1 to the California Fire Foundation which supplies aid to victims of emergency (wildfire victims and other disasters here in California, where we're getting slammed with wildfires and losing entire towns).
September Baking Challenge
Did you know I have a cookie cookbook coming out in February? Pre-Order NOW!
Make the recipe, upload a photo and be entered to win.
Be sure to share on social media too for an extra entry (Instagram) and a chance to be featured: tag me @crazyforcrust and use #cfcbakingchallenge!
One winner will receive a $100 Amazon gift card! PLUS each entry is a $1 donation California Fire SAVE.
August Baking Challenge Winner
Congrats to Megan! Check your email!
We also donated $21 ($1 for each photo entry) to Feeding America.
Happy Baking!
Last Updated on September 1, 2021