This post may contain affiliate links. For more information, read my disclosure policy.
Champagne Punch Bellini is the pretty drink you need for Christmas or New Years Eve. This is a simple way to make champagne punch without a punch bowl – make individual cocktails with that classic flavor!
I think prettier drinks just taste better…or maybe that's just me.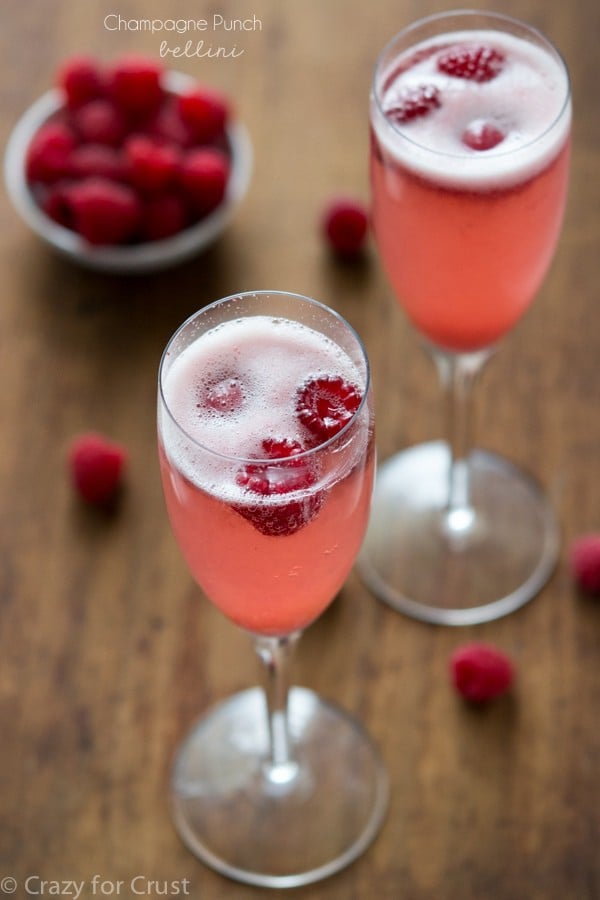 I fell in love with champagne cocktails at The Red Square in Las Vegas. They serve a peach Bellini that I still dream about. I already loved a Kir Royale but something about adding the peach schnapps and nectar to champagne just made it…better.
I didn't realize that Bellinis can come in other flavors than peach until a few years later in San Francisco. My mind was blown, because peach isn't my favorite fruit. But you can make a champagne cocktail with ANY fruit!
What is a Bellini?
It was then that I realized that a champagne bellini is pretty much just champagne (or sparkling wine or prosecco) and fruit nectar. Sometimes people add other liqueurs, like schnapps. But really, a bellini is fruit + champagne. And since they don't have to be peach, then you can make them any flavor.
When I decided to make these Raspberry flavor, I added sorbet to the champagne flute, which is how you make champagne punch. Hence the name: Champagne Punch Bellini!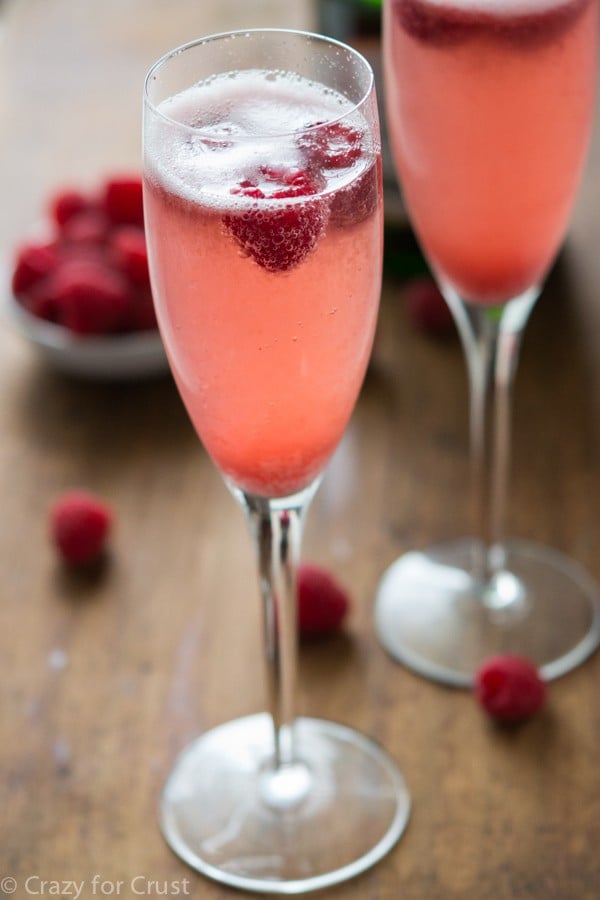 What is Champagne Punch?
I normally see the punch version of this cocktail at New Year's Eve parties and baby showers, or sometimes bridal showers. Basically it's a container of sherbet or sorbet floated in a punch bowl with champagne and sometimes lemon-lime soda.
(Why people water down champagne with soda, I'll never know, ha!)
While I love a large punch, sometimes you don't need that much cocktail, and I hate wasting champagne. That's why my Champagne Punch Bellini is the perfect party drink.
A Champagne Punch Bellini is the perfect Christmas Champagne Punch!
(But it's also good YEAR ROUND!)
Basically, this cocktail has two ingredients:
Champagne or Prosecco
Sorbet or Sherbet
Like a belllini, you can add any fruit to champagne, so pick your favorite sorbet or sherbet. Garnish with fruit!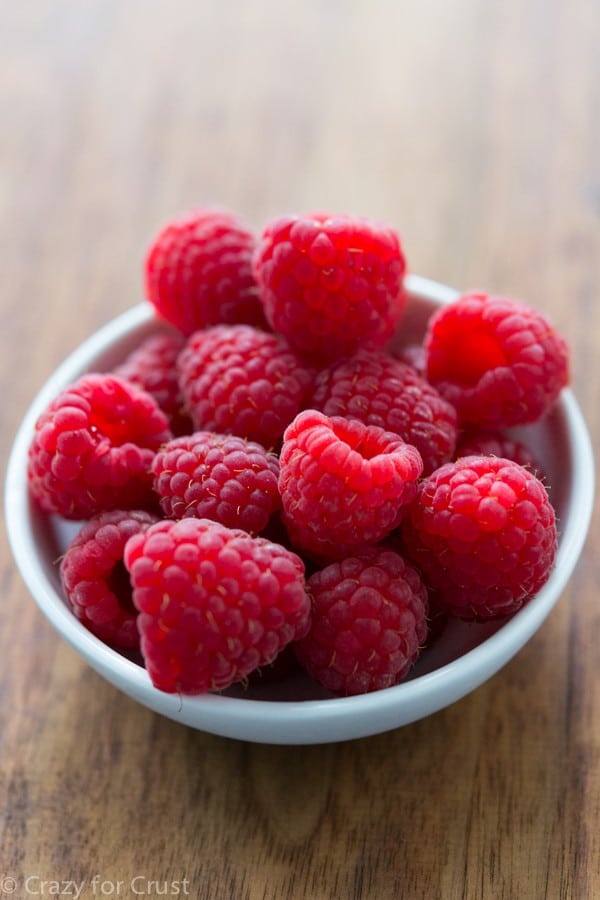 Raspberry champagne punch is the most logical one to make, because raspberry sorbet is the most prominent one I've found. But now that there are all sorts of fun ice cream and sorbet flavors out there, you can pick any flavor you want! I think these would be fantastic with lemon sorbet or mango!
How do you make a simple champagne punch with sherbet or sorbet?
Easy peasy: just pour a glass of champagne or Prosecco and add a tablespoon scoop of your favorite sorbet flavor. Garnish with fruit. Serve.
Easiest. Cocktail. EVER!
And it's the prettiest!
Then repeat until the bottle is gone. (Or not, remember, wicked hangover.)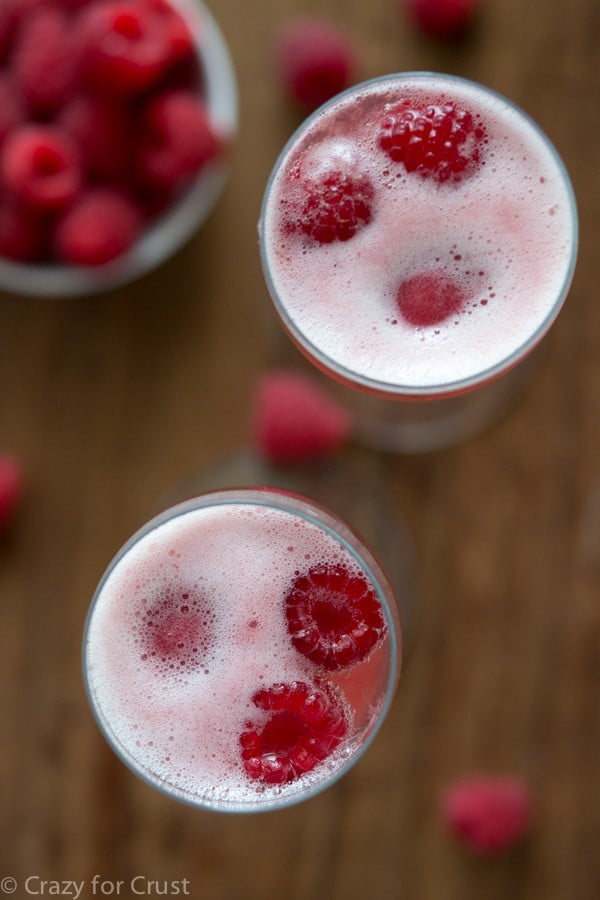 Sometimes I'm smart. On those days, I pat myself on the back for discovering the best cocktail recipes.
Should I use Champagne or Prosecco? Does it matter?
No it doesn't! I use the two interchangeably.
Champagne is from Francs, Prosecco is from Italy. Yes, they have different tastes – so it's all about personal preference. I, personally, prefer Prosecco because it's less sweet than champagne. Your choice, use what you love.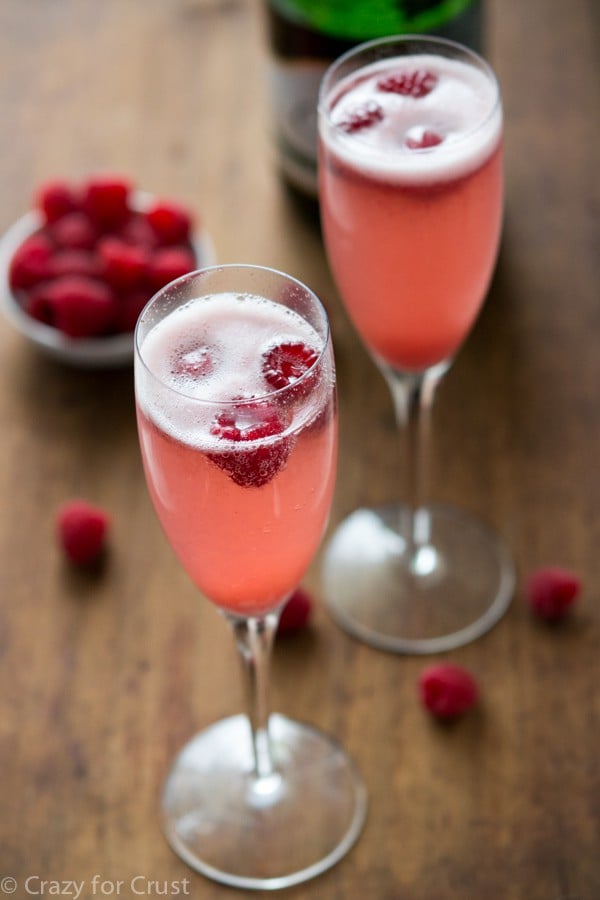 Other champagne and vodka punch recipes:
Other cocktails with champagne:
Have you made this recipe?
Tag @crazyforcrust on Instagram or hashtag it #crazyforcrust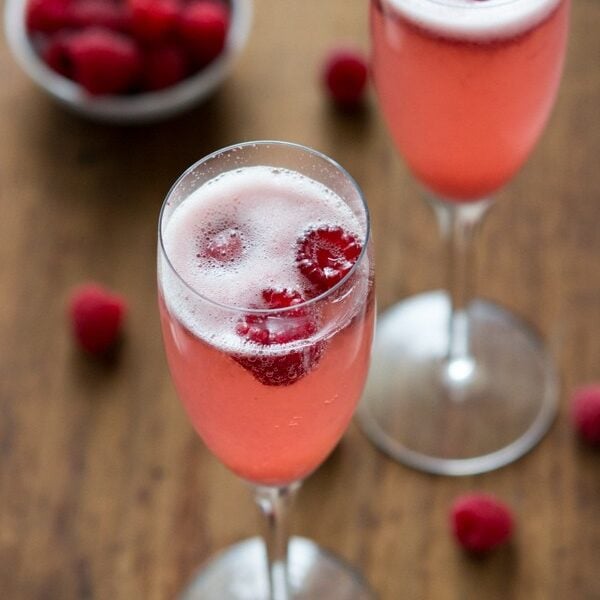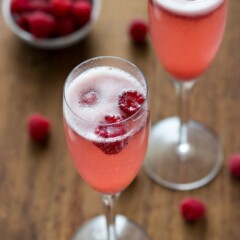 Champagne Punch Bellini
A combination of a bellini and champagne punch! Sparkling wine is topped off with sorbet and fresh fruit. Perfect for any toast!
Ingredients
1

750ml bottle champagne, sparkling wine, or prosecco

1/2

cup

raspberry sorbet

or your favorite flavor sorbet

Fresh raspberries

or your favorite fruit
Instructions
The amount of servings you get depends on how big your champagne glasses are.

For each serving: place 1 tablespoon scoops of sorbet in the bottom of a champagne flute. Fill with champagne and top with a fresh berry. Serve immediately.
Recipe Nutrition
Serving:
1
serving
|
Calories:
25
kcal
|
Carbohydrates:
5
g
|
Sodium:
13
mg
|
Sugar:
3
g
Nutritional information not guaranteed to be accurate
Click here to see more DRINK recipes!
Click here for my complete list of Valentine's Day Recipes!
Enjoy this easy champagne cocktail for one or a party – it's the best way to celebrate any holiday!
Last Updated on November 27, 2019