Cake Mix Sugar Cookies
{This post was written in the week after the Sandy Hook Tragedy.}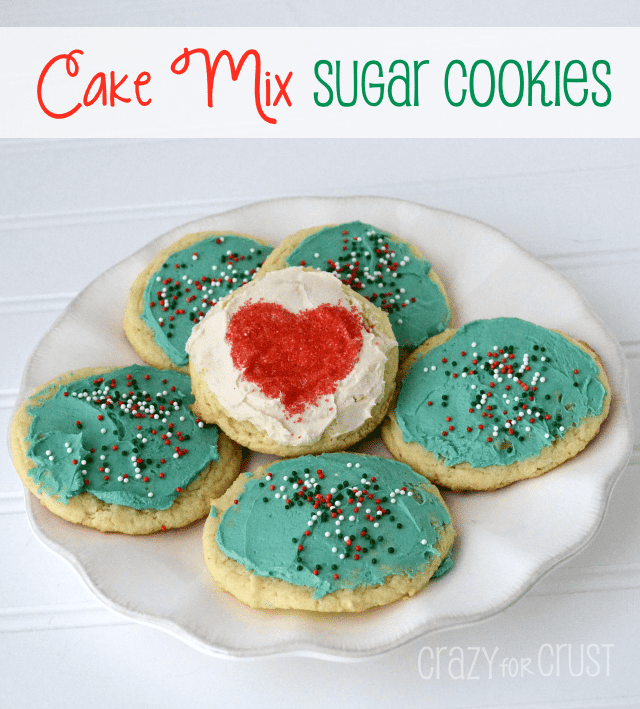 Today I am posting for the victims at Sandy Hook Elementary school, as part of the Cookies & Crafts for Sandy Hook tribute. This is one of those times that the blogging community is amazing. When such horrific things happen…everyone wants to DO something, but they don't know what. A bunch of bloggers decided that posting a certain thing on a certain day, in solidarity, might be a way for us to heal, just a little bit. I know that the people of Newtown aren't reading this right now; that my cookies aren't going to help them heal. But maybe, just maybe, the band of bloggers that unite today can, in some way, provide some comfort. Because it will let them know that, a week later, we are still thinking of them. And we won't stop anytime soon.
So, today I am sharing a cookie with you. A really, really good cookie. This week was my daughter's last week of school before her school break, as I'm sure it was for many kids across the country. Wednesday was her class party, and they needed cookies. I was happy to oblige, of course.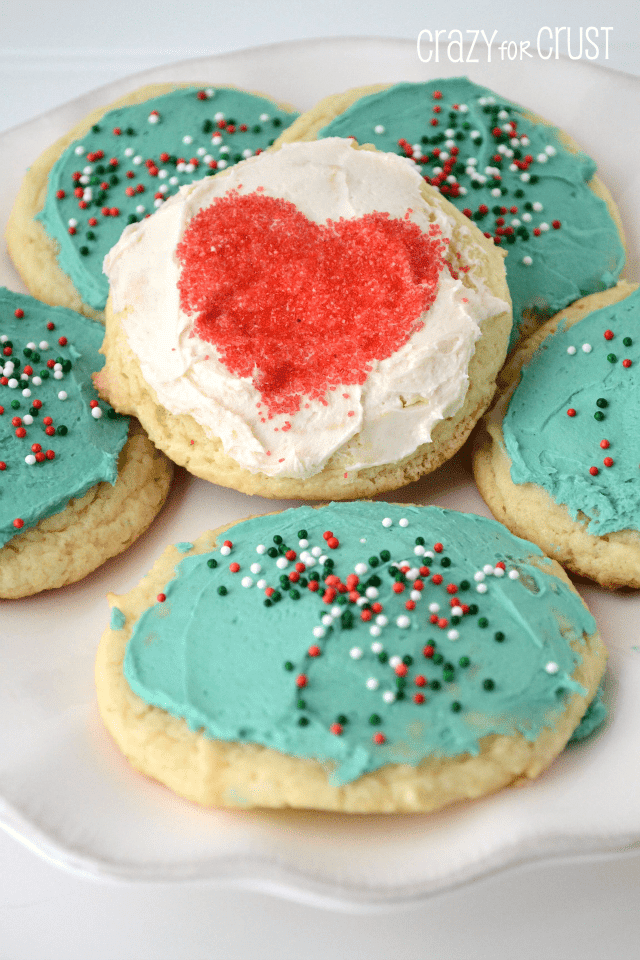 These are really, really easy cookies to make. They taste like sugar cookies…but they are made with cake mix. I used a vanilla cake mix (well, two of them) and I made a homemade buttercream for the top. Then I covered them in sprinkles because kids love sprinkles. Sprinkles make Jordan smile. And I think, in times like these, we need more smiles on the faces of our children.
I decided to leave one cookie specially designed. I frosted it white and placed a heart shaped cookie cutter in the center. I filled that with red sugar, so the cookie has a heart on the top.
Because my heart goes out to all the people, the families and friends, the community of Newtown, CT.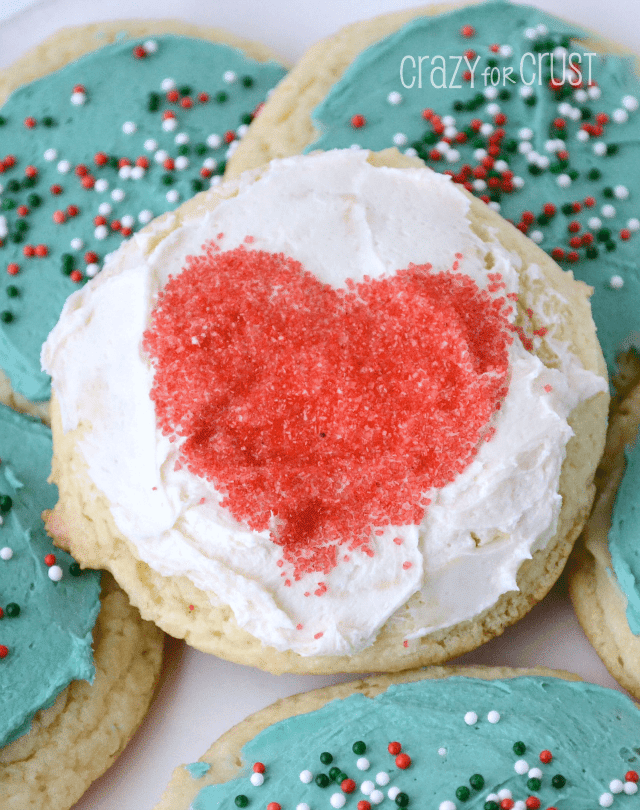 And my heart goes out to the heroes of last Friday, some older, and so many young:
Daniel Barden, Olivia Engel, Josephine Gay, Ana M. Marquez-Greene, Dylan Hockley, Madeleine F. Hsu, Catherine V. Hubbard, Chase Kowalski, Jesse Lewis, James Mattioli, Grace McDonnell, Emilie Parker, Jack Pinto, Noah Pozner, Caroline Previdi, Jessica Rekos, Avielle Richman, Benjamin Wheeler, Allison N. Wyatt, Mary Sherlach, Victoria Soto, Anne Marie Murphy, Lauren Rousseau, Dawn Hochsprung, Charlotte Bacon and Rachel Davino
Now, they are angels.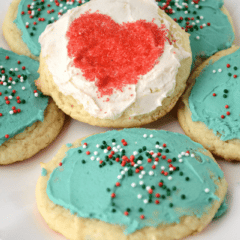 Cake Mix Sugar Cookies
Ingredients
For the Cookies
2 boxes Vanilla Cake Mix (I used Betty Crocker Super Moist)
1 cup (2 sticks) butter, softened
4 eggs
2 teaspoons vanilla extract
For the Frosting
1 stick butter , softened
2 cups powdered sugar
1 tablespoon vanilla extract
1 tablespoon heavy cream
Food coloring and sprinkles as desired
Instructions
Preheat oven to 350 degrees. Line cookie sheets with parchment paper.

Cream butter in an electric mixer until smooth. Add cake mix, eggs, and vanilla extract and mix until dough comes together.

Scoop 2 tablespoon sized balls onto the cookie sheets. Bake for 8-9 minutes. Let cool completely before frosting.

To make frosting, cream butter until smooth. Add powdered sugar and mix until incorporated (mixture will be crumby). Add vanilla and heavy cream and beat until smooth. Tint with food coloring as desired.

Frost tops of cookies and sprinkle with sprinkles!
Recipe Notes
I got 38 cookies with my 2 tablespoon cookie scoop. I didn't use too much frosting on each cookie and had just enough. If you like lots of frosting, make double!
Thank you for reading, and go hug your loved ones tight!

 Subscribe via email and have sugar delivered straight to your inbox!
This post may be linked to all of these parties.