This post may contain affiliate links. For more information, read my disclosure policy.
It's like Oprah again but so totally not Oprah! It's time for me to share my Favorite Things from 2015!
Also – there's a GIVEAWAY you're not going to want to miss. Scroll down for details!
These things are all things I love (or will love, once I receive them for Christmas…) and any of them would make great gifts.
First up, my new robe.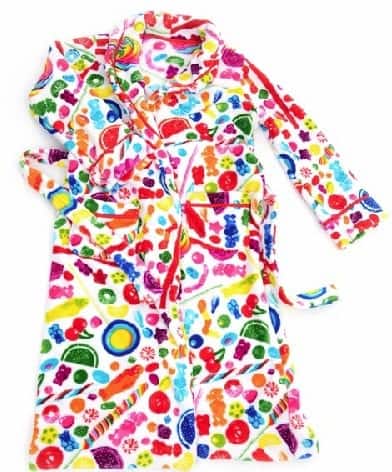 Isn't this robe adorbs? It's from Dylan's Candy Bar. I saw it over the summer in Los Angeles and fell in love, so Mel and Jordan got it for me for my birthday. It's fuzzy and warm and snuggly, and hello, there's candy all over it. It comes in womens, kids, and juniors because girls of all ages will love it. (I bought Jordan one recently so we could be twinsies!)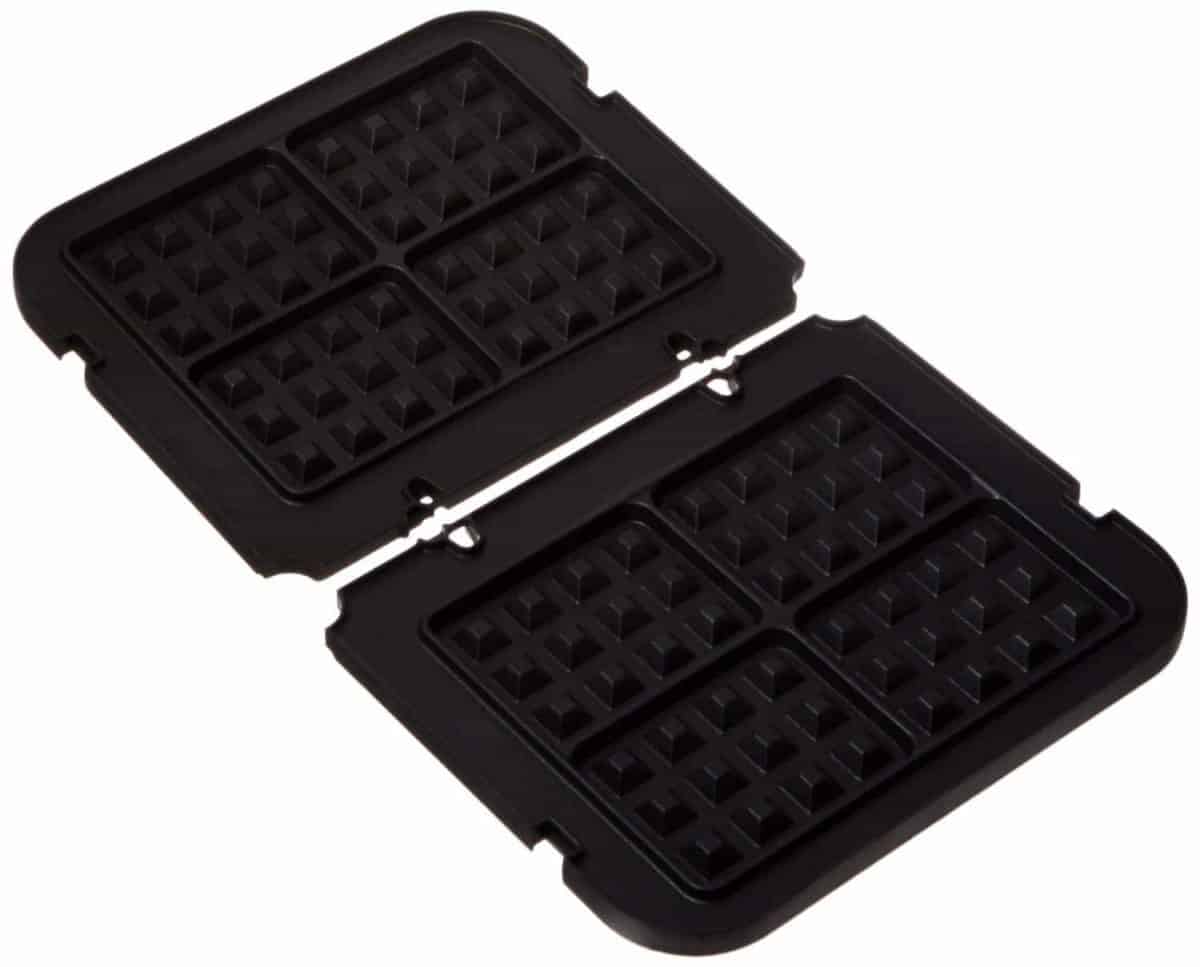 These Griddler Waffle Plates are #1 on my list this year. I told Mel someone needs to buy them for me or I'm buying them myself. Last year I told you how much I love my Griddler, and it's about time I got the waffle attachment. I am SO TIRED of my waffle maker – it's impossible to clean! These just pop out and are dishwasher safe.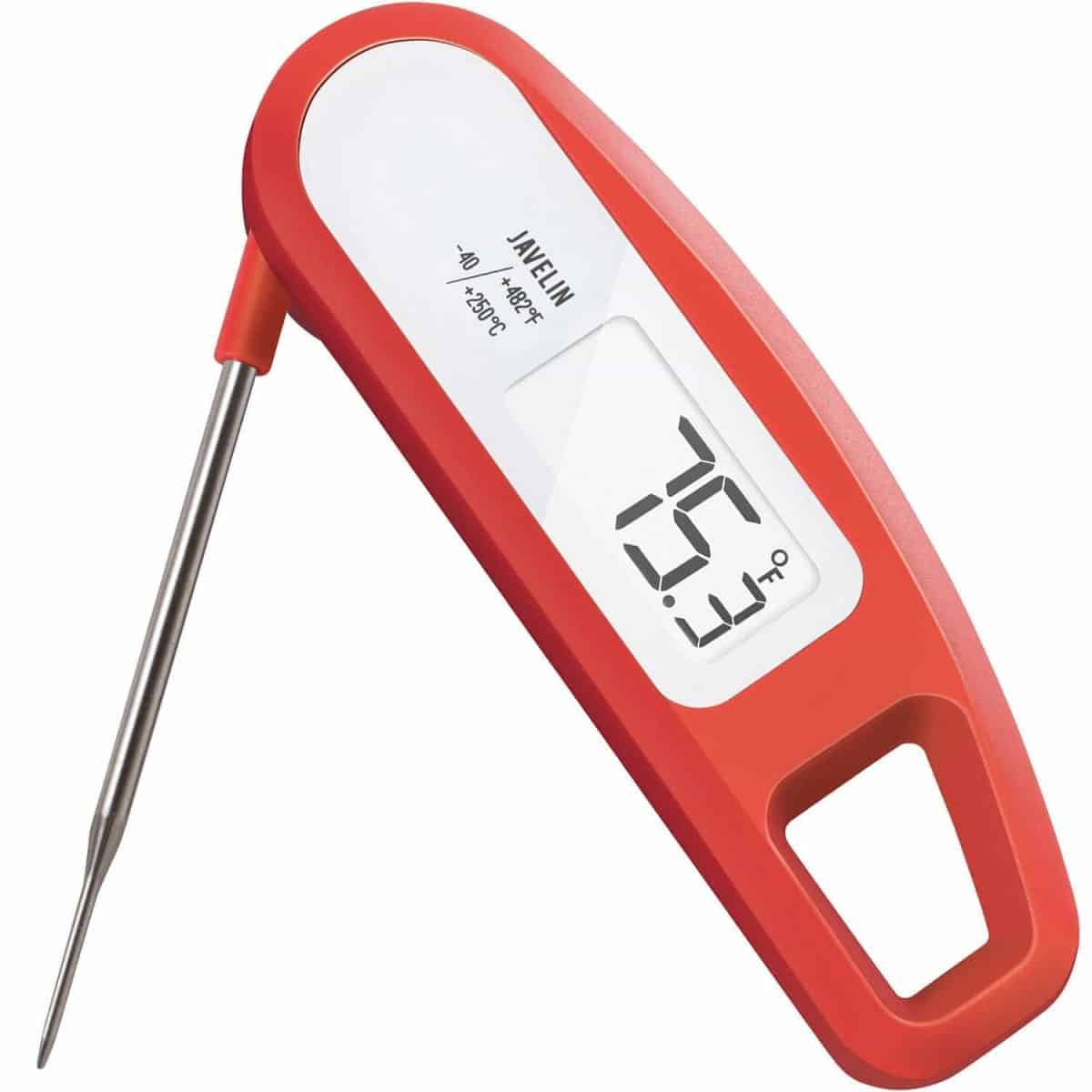 My instant read thermometer has become by BFF this year. I bought it on a whim and you guys, how did I live without it? It makes making yeasted breads and cinnamon rolls a snap – no guesswork on how hot the water is. Also? It's more dependable than my candy thermometer, and it doubles as a meat thermometer.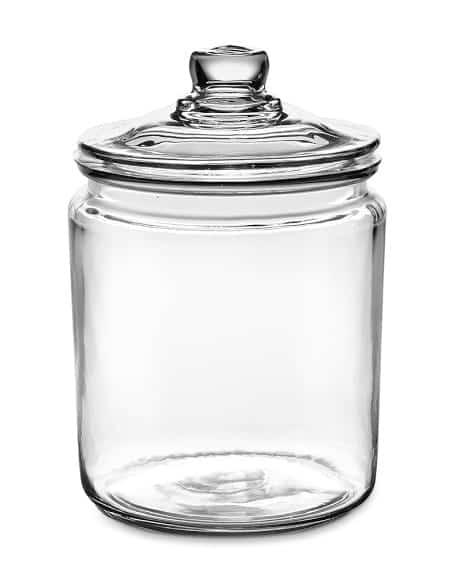 I know you're like, dude, why is she putting a Biscotti Jar on her list? Because I don't use it as a biscotti jar – I use it for my wooden spoons and spatulas. You know those regular utensil holders? You probably all have one. Well, I have approximately 1 million wooden spoons and spatulas, all in one caddy. I fought with that darn thing for years – nothing fit! Mel was looking for a bigger one – which no one apparently makes – and saw that at Williams Sonoma they display their utensils in these cookie jars, so that's what he bought me. Guess what? I filled it in 2 seconds. 🙂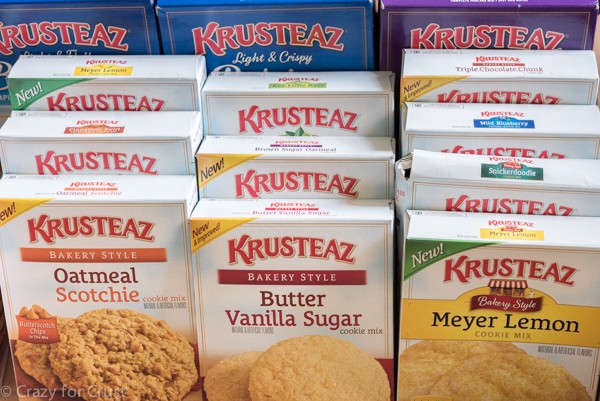 As you may know, I've been working with Krusteaz since summer. I have always loved their products so getting to work with them has been a dream come true. I'm adding them to my favorite things mainly because Krusteaz has inspired Jordan to bake. It's not me, her darling mother, that made her want to revamp her blog, it's the ease of using these mixes. She really can do an entire recipe, start to finish, without any help from me. These would make a great gift for a budding baker. Throw in some cute mixing bowls and measuring spoons and you've got a great tween gift!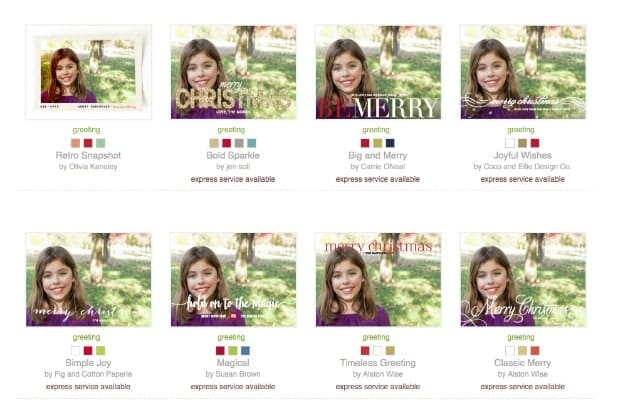 If you haven't made your holiday cards yet (I literally am just getting ready to order mine) get onto Minted.com and check out their selection. I tell you guys this every year, but I absolutely LOVE Minted.com. I've gotten our Christmas cards there for the past three years and let me tell you, NO other cards compare. They have unique designs from independent artists that you can personalize, and they print them on the finest quality paper. The cards are thick and gorgeous!
I went in to make some family cards and a fun feature – you can upload your photo and see all the cards with it before choosing one to personalize, which is so neat.
I made a few – which do you like best?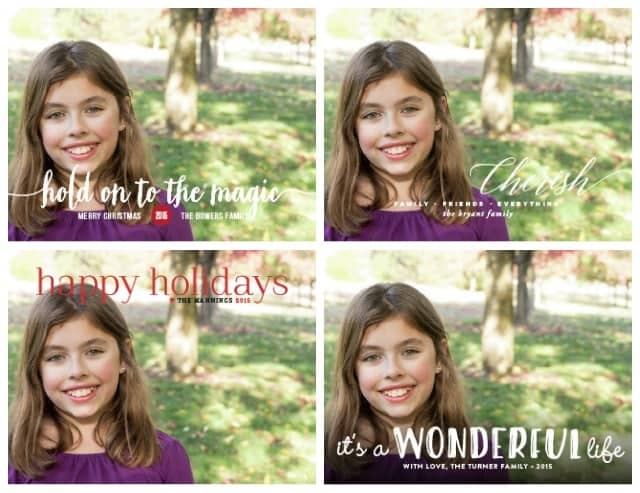 (Someone needs to buy me a Rapunzel tower for Jordan's teen years. Just saying…)
Minted.com also has great personalized gifts for the foodie or anyone in your life. They have personalized notepads and address books, wrapping paper, and even fun gift tags!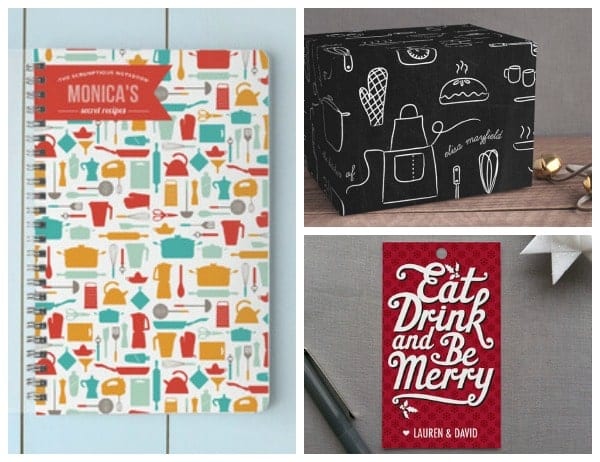 SO many of my friends came out with cookbooks this year. They are some of my favorite things and they make great holiday gifts.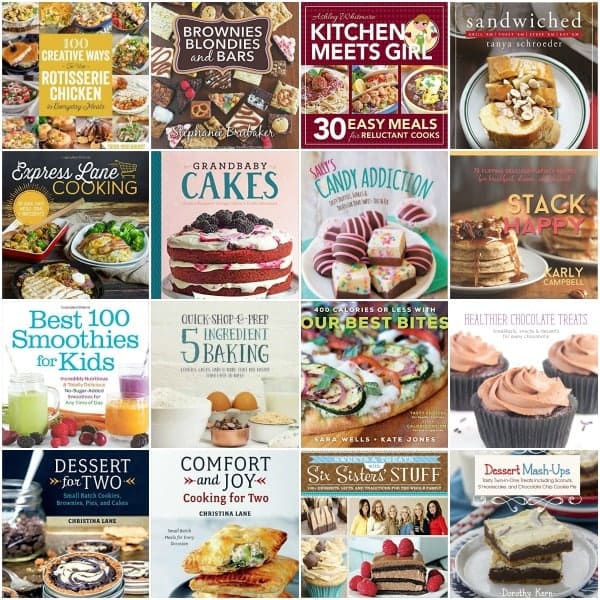 100 Creative Ways to use Rotisserie Chicken / Brownies Blondies and Bars / Kitchen Meets Girl: 30 Easy Meals for Reluctant Cooks / Sandwiched
Express Lane Cooking / Grandbaby Cakes / Sally's Candy Addiction / Stack Happy
Best 100 Smoothies for Kids / 5 Ingredient Baking / 400 Calories or Less with Our Best Bites / Healthier Chocolate Desserts
Dessert for Two and Comfort and Joy: Cooking for Two / Sweets and Treats with Six Sisters' Stuff / And, of course, my book: Dessert Mash-Ups (it still makes a great gift, even though it's a year old!)
And, finally, my absolute favorite thing of 2015: AMAZON PRIME. Do you guys use Amazon Prime? Two-Day shipping, free video streaming and downloads, free music, and MORE. The membership costs $99 but it pays for itself in no time, especially over the holidays. I no longer stress if I forget to order something or think of one last thing I need – shipping is free so who cares how often I order? The two-day shipping ensures my stuff will be here when I need it. And the video streaming – we use it all the time. It's like Netflix but you can download movies and TV shows, which is awesome for car trips. I was spending $4 or more per movie in iTunes to rent. Now we just pick shows we want to watch and download them for vacations and offline times.
SaveSave
Last Updated on August 18, 2022