This post may contain affiliate links. For more information, read my disclosure policy.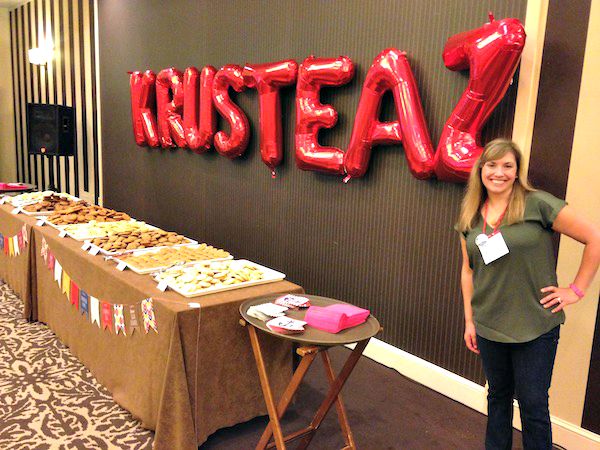 Last weekend I had the pleasure of attending IFBC, a food blogging conference, as a brand ambassador for Krusteaz. I've been working with Krusteaz since June, creating recipes for their site. I absolutely love all their mixes and this weekend was a way for me to spread that love and find out some fun things about them that I didn't know.
IFBC takes place in lovely Seattle. Have you ever been? I love Seattle, even though it poured on us all day Thursday!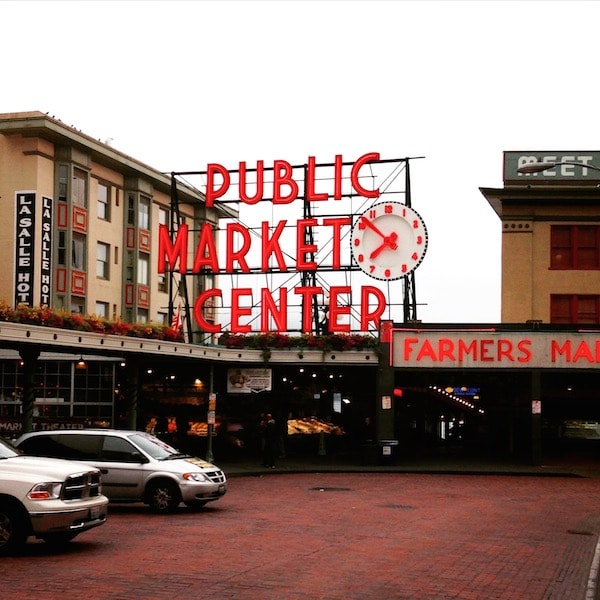 I could spend hours in Pike Place. Hours, and lots of calories. 🙂
On Friday, the day before the conference officially began, I joined the other Bakers Dozen members for a tour of Krusteaz HQ, just outside Seattle. There we got to tour where they develop products and marketing, we learned about the company, and even got to make our own lunch in teams.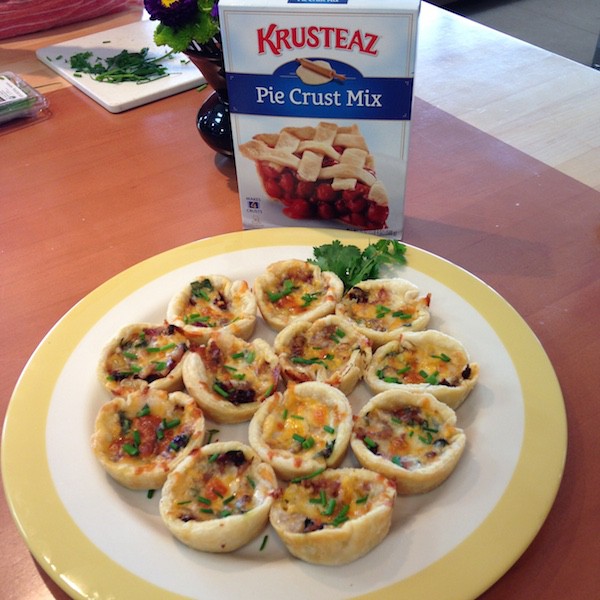 My team was assigned appetizers and Krusteaz Pie Crust. Newsflash: I didn't know they even made pie crust!
Also some interesting information: did you ever wonder where Krusteaz got it's name? Back when the company first started, they created their pie crust after realizing how hard it was to make it from scratch. Their version is easy: "Just Add Water". They named the company after the ease of the crust: Krusteaz. Get it?
(The recipe: cooked onion, mushrooms, and sundried tomatoes mixed with cheese in the pie crust, baked in muffin tins.)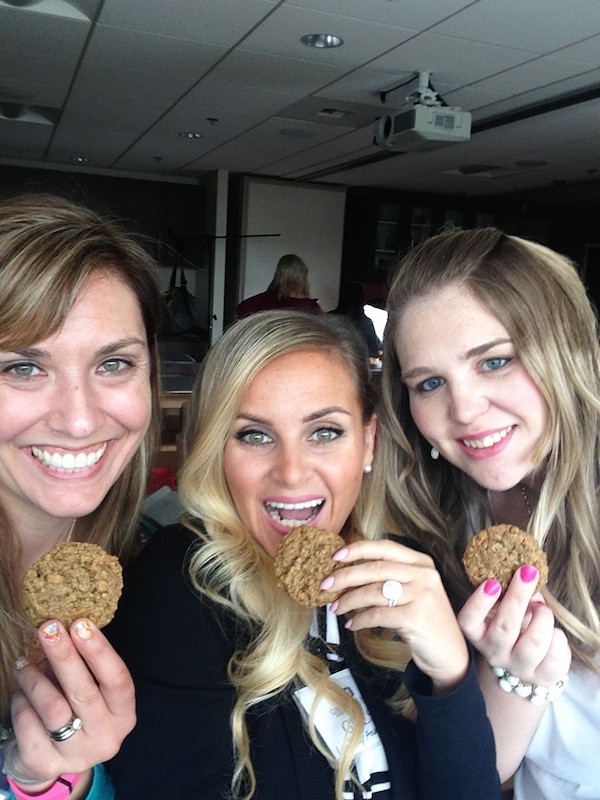 After lunch we got to enjoy cookies! I love all the new and improved cookie mixes. That's me with Lindsay Ann and Toni.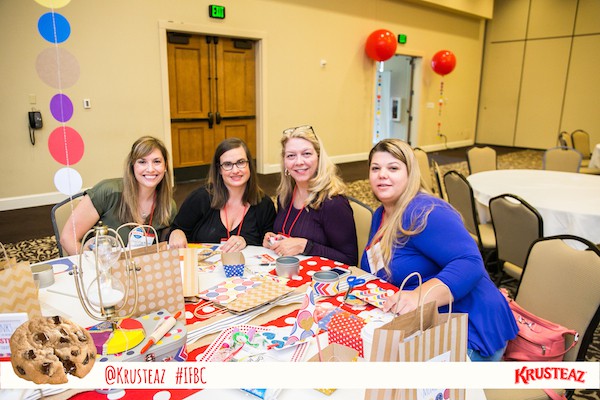 On the day of the conference, Krusteaz hosted a cookie exchange social hour. Jen from Hostess with the Mostess, one of the Bakers Dozen, created an entire theme of cookie exchange crafts, printables, and party decor. Each attendee got to craft some boxes and bags to fill with cookies to give as gifts (or eat!) Check Jen's blog – she'll be posting all the printables for free soon.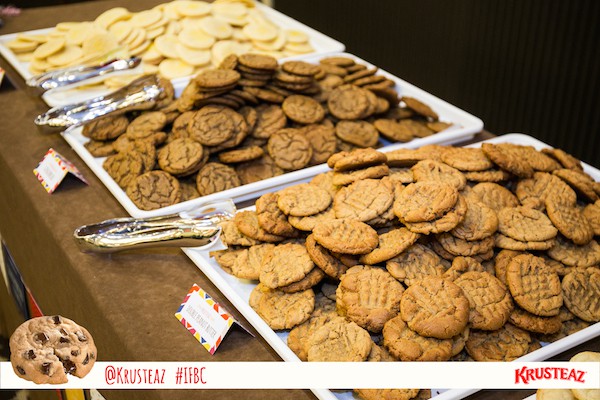 We got to enjoy tons of cookies. My favorite are their Gingerbread, Peanut Butter, and new Oatmeal Scotchie!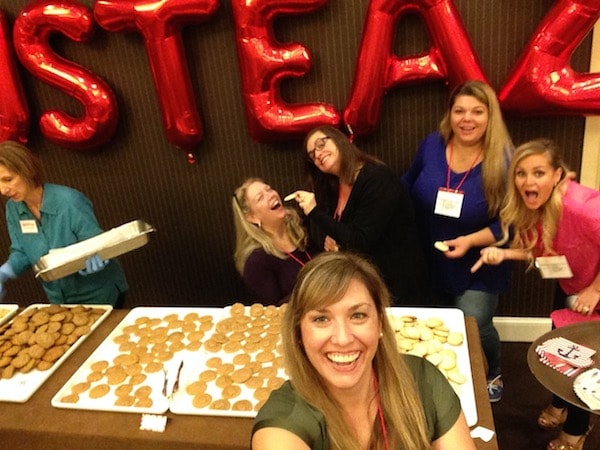 Krusteaz gave every attendee at the conference a selfie stick in their swag bags. We had some fun at the cookie table. 🙂
Pictured: Joan, Cathy, Roxana, Lindsay Ann, and me.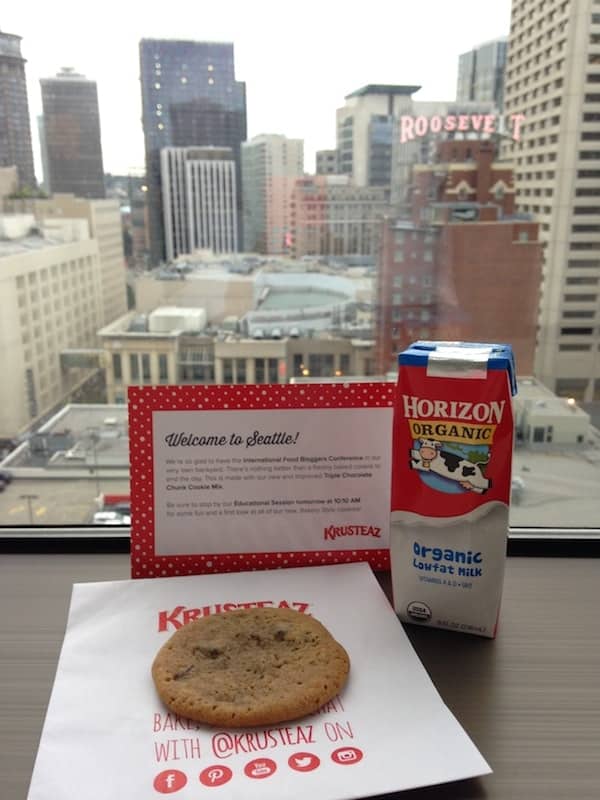 Krusteaz even gave every conference goer staying at the hotel cookies and milk!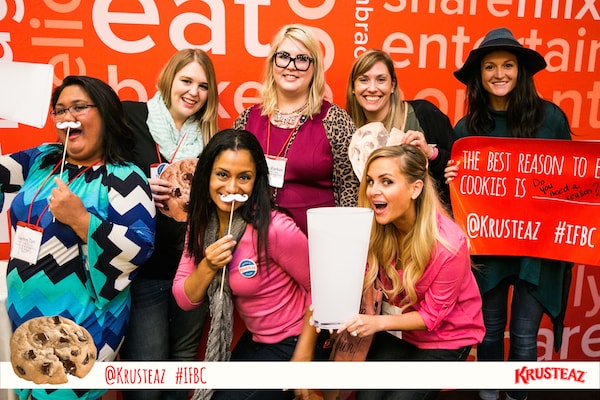 We all had a great time representing the brand at IFBC. I absolutely love Krusteaz and I hope you do to! Check out all the Bakers Dozen and stay tuned for some fun recipes!
While I was in Seattle I made sure to stop at lots of fun food places. Here's a list of where you should eat in Seattle!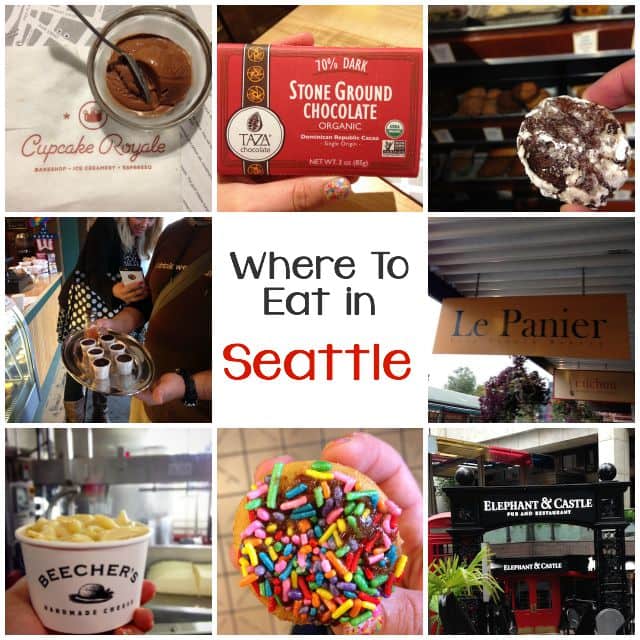 Cupcake Royale / Chocolate Box / Dhalia's Bakery / The Confectional / Le Panier / Beecher's / Daily Dozen Doughnuts / Elephant and Castle
Last Updated on December 4, 2017