This post may contain affiliate links. For more information, read my disclosure policy.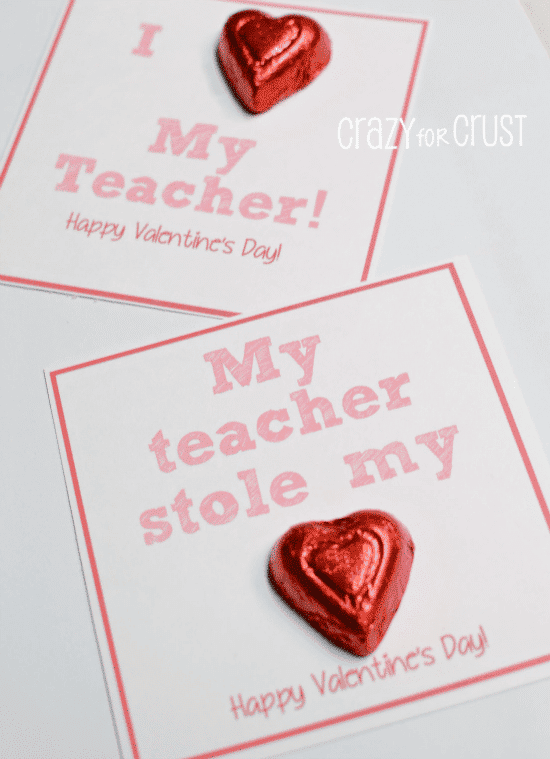 As many of you know, I'm the hospitality coordinator for our school PTC. (I know, perfect job for me, right?) I do luncheons and snack days and I try to put little goodies in their boxes throughout the year. (And that includes all the staff!)
I love showing appreciation to teachers on Valentine's Day, because usually the kids get all the glory. Let's not mention how Valentine's Day should be about love between adults but whatever. The teachers deserve some love too! My daughter, obviously, is in elementary school. I'm not sure if I'd do this same printable if she was in, say, 9th grade. I guess I'll figure that out when I get there!
These aren't the exact printables I'm using on Thursday, but they follow along the same track. You really need hardly anything to make these, they are super simple!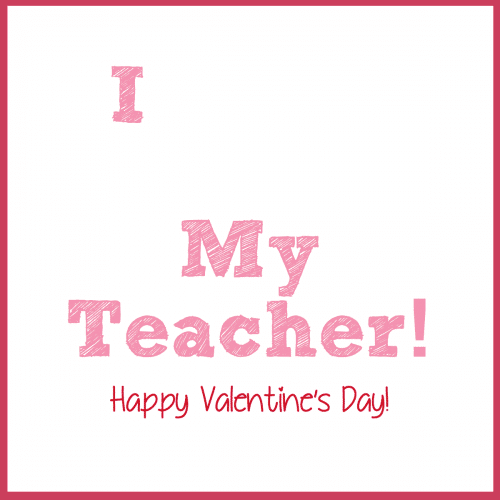 Click here for the printable version.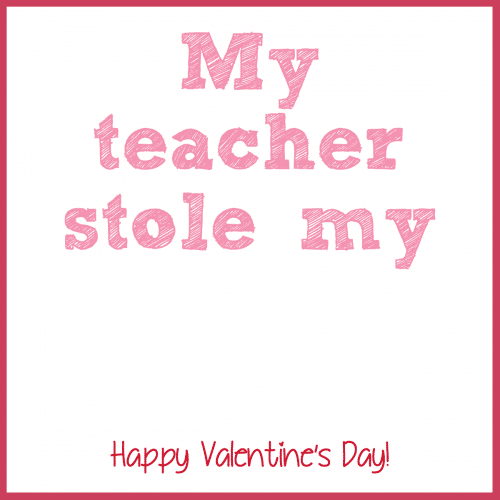 Click here for the printable version.
Ingredients: cardstock, a printer, double stick tape, and heart shaped wrapped candies. I used Hershey's heart candies for these. I wanted to get Palmer's (hellooo I'm on a budget) but can you believe Walmart doesn't carry Palmer's chocolate? Anyway, Hershey's, Dove, Reese's, or Palmer's would fit on these. The links are formatted for a regular 8 1/2 x 11 piece of paper, just print and cut! You can also buy reams of cardstock at Walmart, did you know that? It's in the paper section, not the scrapbooking section.
These are super cute, and easy. Your kids (and their teachers) will love them! Now…does anyone want to come help me assemble 65 of them? 😉
Enjoy!
This post may be linked to: Chef in Training, Lil' Luna, Buns In My Oven, Chic-and-Crafty, I'm Lovin' it Fridays, Strut your Stuff Saturday, Weekend Wrap Up Party, Sundae Scoop Link Party, and all of these too!
Last Updated on September 10, 2022