This post may contain affiliate links. For more information, read my disclosure policy.
This is the one of the BEST French Toast recipes I've ever had: Cheesecake French Toast, made with King's Hawaiian Hamburger Buns!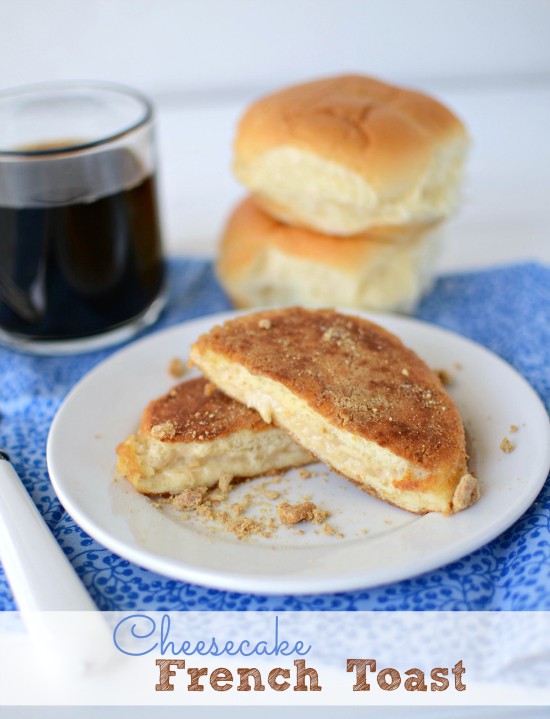 It's SUMMER! Today is the last day of school. Jordan is going to be (gulp) a third grader!
Let's not discuss the fact that, at this moment, I'm on an airplane to BlogHer Food and her last day photo was taken by my husband, after specific instructions on where to stand. I'm not going to let the mom guilt get to me for missing today, because it's SUMMER. And I can make it up to Jordan by making some awesome breakfasts for her.
During the school year, breakfast is such a rush. She begs for pancakes. For waffles from scratch. For french toast. She ends up with cereal. Not during summer. In summer, I'll make her things like this Cheesecake French Toast.
This is amazing you guys. It's cheesecake stuffed inside of a King's Hawaiian Hamburger Bun and then dipped to have a crust coating on the outside. Yes, I just said all those words and put them together in one sentence.
You need to make this for your kids. For your husband. Shoot, you need to make it for you.
In order to do that, you'll need to head over to the King's Hawaiian Blog to read the post and you can get the recipe here. Remember, I'm a contributor for them? Well, this is my newest recipe. Enjoy!
Thanks for reading!
Click here for more Brunch Recipes!
I am a contributor to the King's Hawaiian Blog and I am compensated to create recipes for their website. All opinions are 100% my own.
Last Updated on February 2, 2023