This post may contain affiliate links. For more information, read my disclosure policy.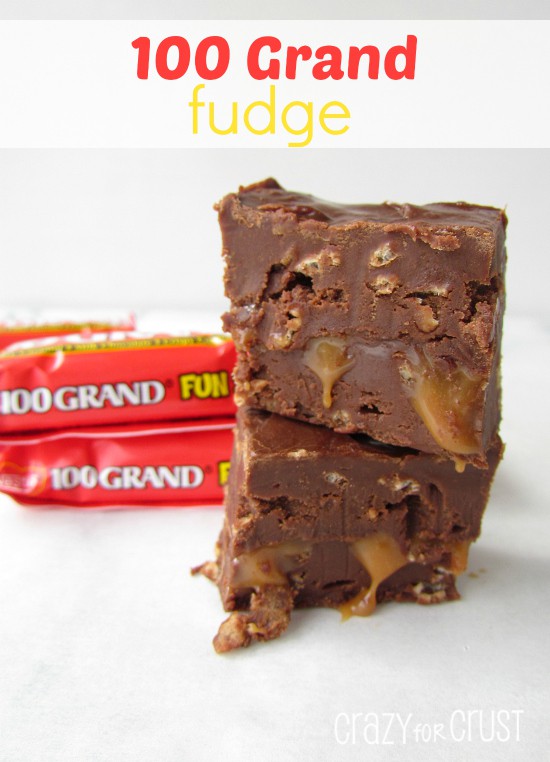 I live in a fairly large town. There are about 50,000 people who live here, so it's not small, or anything.
So why is it that I always see people everywhere I go? The grocery store, Target, the gym. Usually I like running into people. But it seems like the universe is against me; whenever I run into someone I know I have no make-up on, my hair isn't brushed, or I'm half naked.
Let me explain.
A lot of people I know work out at my gym. It's a super-huge family-friendly one. I often see someone I know while I'm on the treadmill. More often, it's when I'm in the locker room.
Often I have to go somewhere after my workout: the store, bank, or to work in Jordan's class. Because I enjoy people and want them not to recoil in horror at my post-workout stench, I tend to wash up before I leave the gym.
It's always when I have my top off that I see someone I know. A neighbor, the mother of a kid in Jordan's class. When this happens we both try to avert our eyes while still greeting each other, lest lightning strike.
I know, I know. Why don't I change in a stall? Where's the fun in that?
The first time I ever showered at the gym (ew, gross, I know. It doesn't happen often and I always use shower shoes) I saw a neighbor I had just met while wearing only a towel wrapped around me (because I am not that woman who walks around completely nude). Needless to say, I now have a robe in my gym bag.
Yes, it's a large town. But it seems small in so many ways.
I was so excited when Jocelyn asked me to be part of a co-posting fudge day. Do you read her blog? You really should. Her stuff? Is amazing!
I immediately thought of 100 Grand bars when I thought of fudge. I don't know why. Possibly because I had a 10-pack in my cabinet for some reason. My mom ate these candy bars all the time when I was a kid but I hadn't thought of them again until recently when it turns out everyone I know loves them. Why not make a fudge mimicking the caramelley goodness?
There are two layers of fudge/Rice Krispie with a caramel layer in between. Sweet goodness, if you ask me. I made it in a loaf pan instead of an 8×8″ so it would be easier to spread each layer. I wanted to get some photos of the assembly process, but my assistant was out sick. (Just kidding. I don't have an assistant. But wouldn't that be cool??)
You have to work fast before your layers harden, so it's a little tricky (hence the lack of "process" photos). But who cares?
It's totally worth it!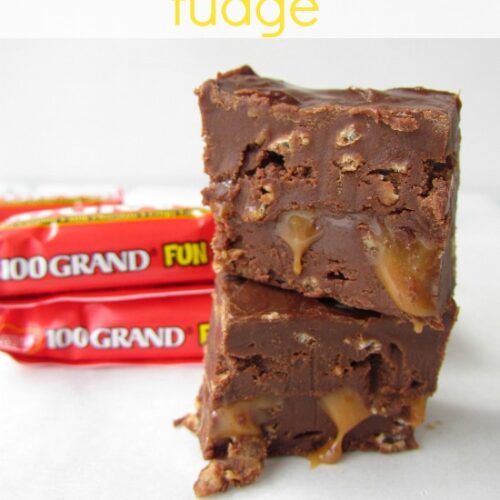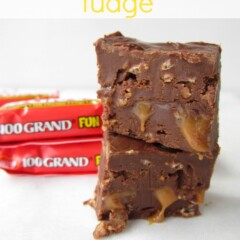 100 Grand Fudge
Ingredients
1

can sweetened condensed milk

(I use fat-free, you know, 'cuz that makes sense)

3

cups

milk chocolate chips

1

teaspoon

vanilla extract

Pinch of salt

¾

cup

Rice Krispies

1

cup

Caramel Bits

(from an 11 ounce package)

2

tablespoons

+ 2 teaspoons heavy cream
Instructions
First, grow yourself some extra arms. (Just kidding, just be prepared to work fast.)

Line a loaf pan with foil and spray with cooking spray. Set aside.

Add caramel bits and heavy cream to a small, microwaveable bowl. Heat for 1 1/2 minutes on HIGH, stirring every 30 seconds until melted and smooth. (It may take up to 2 minutes.)

While your caramel is melting, add your chocolate chips and sweetened condensed milk to a medium saucepan. Heat over low heat, stirring until melted together. Add vanilla and Rice Krispies and stir to combine.

Here's where it gets tricky. Leave the heat on very low. Add half the chocolate fudge mixture to the loaf pan (and then return the rest to the stovetop). Spread the mixture in the loaf pan and spread the melted caramel on the top. Give the fudge mixture that's left in the pan a quick stir, then pour and spread over the top of the caramel. Don't forget to turn off your burner (not that I forgot that or anything…)

Let sit for a few minutes on the counter; then transfer to the refrigerator to cool completely before cutting. Devour responsibly.
Nutritional information not guaranteed to be accurate
Want some other great fudge recipes? Be sure to check out these great recipes:


Cherry Fudge by Shugary Sweets
Red Velvet Fudge by Something Swanky
Smooth as Silk Fudge by Mandy's Recipe Box
Snickers Fudge by Life As A Lofthouse
Red Hot Oreo Fudge by Inside BruCrew Life
Last Updated on October 7, 2022