Toffee Bark (12 Weeks of Christmas Cookies)
This post may contain affiliate links. For more information, read my disclosure policy.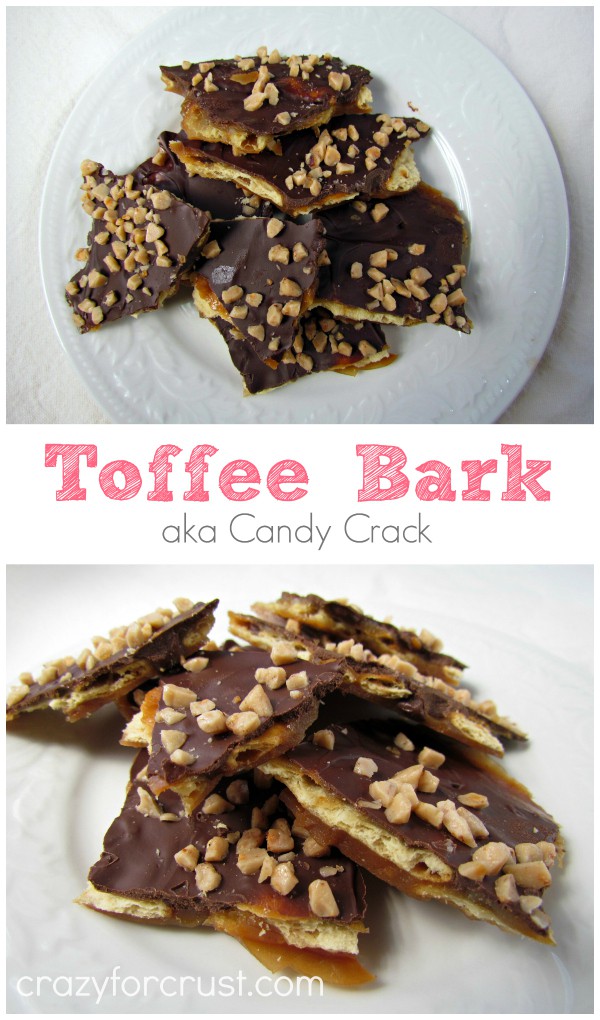 Last week was my daughters' school carnival. You know, the kind with bounce houses, food, a bake sale, and games where the kids win trinkets that are sold by the unit. Because I do not know how to say no, I volunteered to work and was assigned the lollipop booth. This is the booth where, for one ticket, you can choose a lollipop and if there is a dot on the bottom, you win a prize.
I learned quickly that the lollipop booth is like Walmart on Black Friday.
I also discovered that you can tell a lot about a child's future in watching how they play the game. I now know which boys to steer my daughter away from because they will likely become gambling addicts.
Some kids just wanted a sucker, and paid their ticket to get one. If they won, great. If not, so be it. Most would try a few times to get a red dot and walk away happy for the three suckers and set of clapper hands that will never be played with again after the night is over.
And then there were the others. The ones that won the first time and then tried again. And won. And continued over and over, playing so many times I wondered if their parents realized that they no longer needed to buy Halloween trick-or-treat candy. I swear, the look in their eyes was not that different from a housewife winning big at the Wheel of Fortune slot machine Vegas. Not that I'd know or anything.
Speaking of addictions, I'm about to start another one for you. Do you like English Toffee? Because then this bark is the treat for you.
I love making bark at the holidays. It's not hard to make, it tastes great, and a little goes a long way. This Toffee Bark definitely fits the bill. It's awesome. And if you're not careful, you'll be at Sugar Anonymous.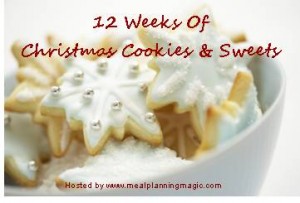 This is week four of the 12 weeks of Christmas cookies. Um, yikes. That means Christmas is way less than 12 weeks away. I better get ready for my Walmart Black Friday shopping…
Toffee Bars
Recipe adapted slightly from Sandra Lee Semi-Homemade Magazine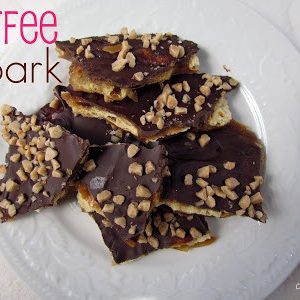 Toffee Bark (12 Weeks of Christmas Cookies)
Ingredients
45 saltine crackers (salted)
1 cup butter
1 cup packed brown sugar
1 (12-ounce) bag semi-sweet chocolate chips
1 cup toffee bits (Heath Bits 'O Brickle)
Instructions
Preheat oven to 400°. Line a large cookie sheet with foil and spray with nonstick cooking spray. Arrange saltines in a single layer in prepared pan.

Add butter and brown sugar in a small saucepan. Cook over medium high heat, stirring often, until it comes to a boil. Reduce heat to low and boil for 3 minutes (do NOT stir during this time). Immediately pour over crackers. Bake for 5-7 minutes.

Immediately sprinkle chocolate chips over the top and wait 2 minutes, until they become melty. Spread the chocolate even across the bars. Sprinkle with toffee chips and let cool completely. (It helps if you do this in the refrigerator.) Break into pieces.
Yield: about 6 cups