This post may contain affiliate links. For more information, read my disclosure policy.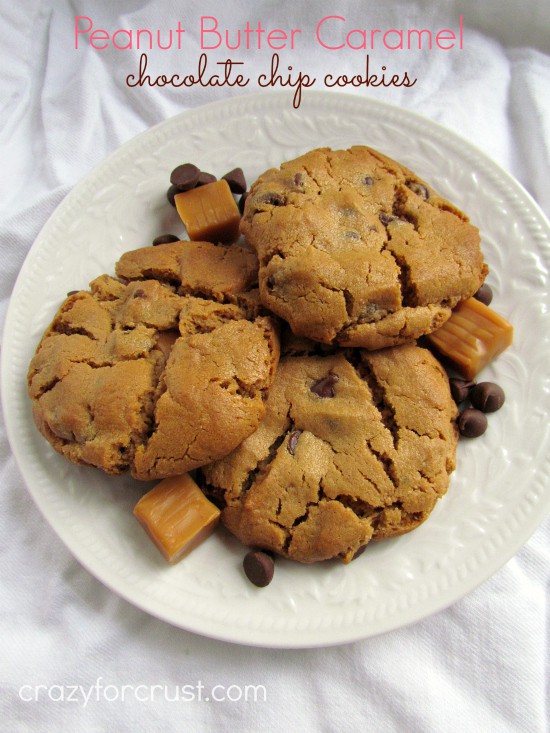 Remember when you turned 21 and stopped at a 7-eleven just to get a Zima because you were so excited to get carded? And, for awhile, you got a little thrill each time you had to show the waiter your drivers license when imbibing? Until one day you're at the grocery store in your old sweatpants and spit-up stained shirt, hair all stuck up in a ponytail, toddler running berserk around the candy display, buying a bottle of cheap wine and the cashier picks up the bottle, gives you one look, and checks you out without a mention of ID. And you realize, wow, I look over 30?
Yeah, that moment happened a long time ago for me.
I don't even think about it anymore, not getting carded. But when I do get asked to show proof I'm over 21? It's a little shocking, if you really want to know the truth.
Last week I went to Costco and purchased, among other things, an industrial-sized bag of toilet paper, eight pounds of butter, and two bottles of the best tasting cheapest wine on the market. And I got carded.
My first thought was, he must have to card everyone.
Then he told me I didn't look a day over 22, at which point I burst out laughing. (I know he was probably kidding.)
And then he asked me my secret to having such young looking skin.
Duh, dude. Look in the cart. Wine and butter, fruit of the Gods, the fountain of youth.
You know what else belongs in that category? Peanut butter and chocolate.
And caramel. Surprise!
Peanut Butter Chocolate Chip Caramel Surprise Cookies
Recipe adapted from Rachael Ray Magazine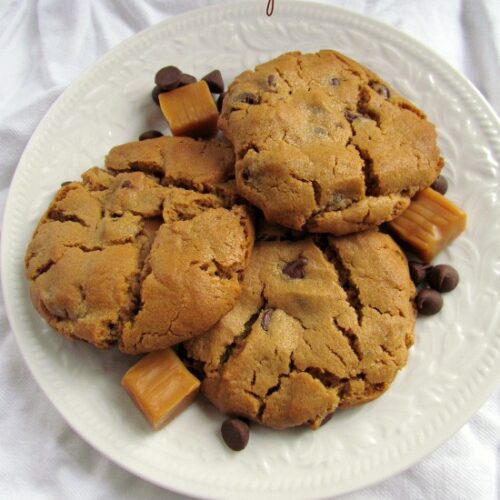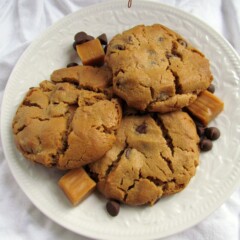 Peanut Butter Chocolate Chip Surprise Cookies (12 Weeks of Christmas Cookies)
Ingredients
1

cup

peanut butter

¾

cup

brown sugar

1

teaspoon

baking soda

1

egg

½

cup

chocolate chips

12-15

caramel squares

, unwrapped
Instructions
Preheat oven to 350°. Line a cookie sheet with parchment paper or a silpat.

Mix peanut butter, brown sugar, baking soda, and egg in a large bowl. Stir in chocolate chips.

Scoop about a tablespoon and a half of dough into your hands. Flatten a little and place an (unwrapped) caramel in the center. Wrap the cookie up around the caramel square and place on cookie sheet, sealed side up (just in case it leaks).

Bake for about 12-15 minutes. Cool for a few minutes on cookie sheet before removing to rack to cool completely.
Nutritional information not guaranteed to be accurate
Yield: about 12-14 large cookies
This recipe may be linked with:
Monday

: Mingle Monday (Add a Pinch), Joy of Desserts.

Tuesday

: 2 Maids a Baking (2 Maids a Milking), Tea Party Tuesdays (Sweetology), Mushki Loves My Stuff (Mushki Loves), Totally Tasty Tuesdays (Mandy's Recipe Box), Talent Show Tuesday (Chef in Training).

Wednesday

: Cast Party Wednesday, Made It On Monday (Lark's Country Heart), This Chick Cooks.

Thursday

: Sweet Treats Thursday (Something Swanky), Chic-and-Crafty (Frugal Girls), Turning the Table Thursdays (Around My Family Table), Tasty Thursday (The How-To Mommy), Tastetastic Thursday (A little nosh).

Friday

: Sweet Tooth Friday (Alli-n-son), I'm Lovin' it Fridays (TidyMom), Friday Favorites (Simply Sweet Home).

Saturday

: Sweets for a Saturday (Sweet as Sugar Cookies), Seasonal Inspiration (Crumbs and Chaos).

Sunday

: A Well-Seasoned Life,Sharing Sundays (Everyday Sisters), Strut your Stuff Saturday (Six Sisters' Stuff)
Last Updated on February 2, 2023