This is going to be your favorite new peanut butter! Oreo Peanut Butter has only two ingredients, and tastes so good you'll wonder why it was missing from your life for so long!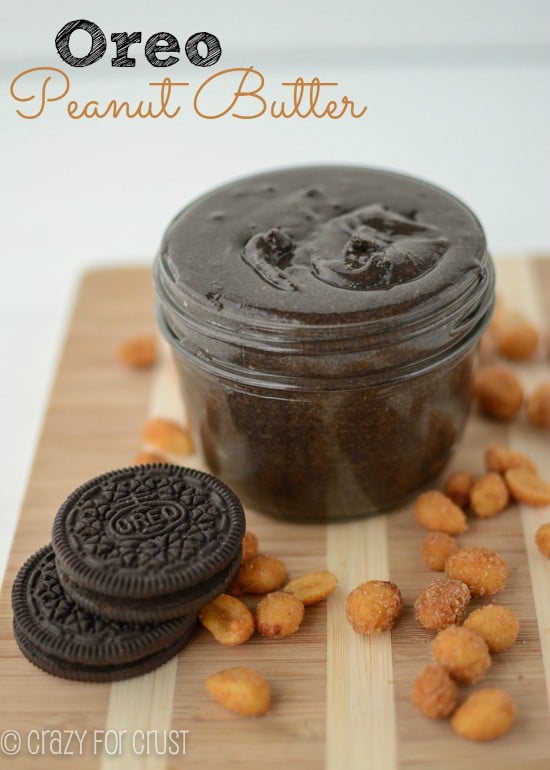 So you may remember that I've been working with a trainer. I did 3 one-hour sessions and now I'm doing 8 half-hour ones because I didn't want to sell my firstborn to pay for full hours.
Anyway, it's always exciting figuring out what method of torture I'm going to be doing on a given day. Squats? Lunges? Side bends on the big ball? The exercises vary from session to session, but people. Friday's workout took the cake.
In addition to other things, he had me do one legged squats. From sitting. To standing. Have you ever done those? If you're thinking "that's not too hard!" and you've never done them, go try. I'll wait.
So, to give you a visual, he had me sit on a weight bench, with one leg on the floor and one leg out straight. Then he had me (without swinging my body) stand up on the one leg. Seriously, go try. Then do it 11 more times. Then repeat that twice.
After the first set he took pity on me. I think he thought I was going to have an aneurism or something, so he let me use a foam roller standing on end to push off of. Yeah…it was still hard. And doing it in front of the entire gym was fun too. I only caught one lady staring, but I was preoccupied. I'm sure there were others.
And, as an added bonus I haven't been able to sit or stand effectively in three days. I can't wait to meet with him again tomorrow.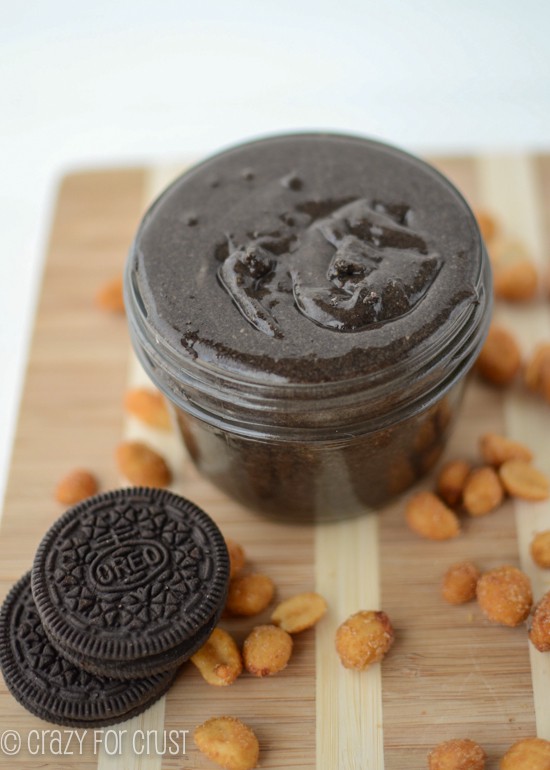 One of the things he told me when we started our sessions was that I wasn't eating enough protein in the morning. After that first meeting,  I went home and created Skinny Chocolate Muffins, so that I could have protein and fiber and chocolate for breakfast.
That got me to thinking though. Sometimes I like toast for breakfast. Or I like to slather something on my banana bread. Well, peanut butter is full of protein. And if I make my own peanut butter it's way better for me because I know all of the ingredients, and there isn't any oil or anything to make it more fattening.
Therefore peanut butter must be an acceptable breakfast food. And if peanut butter is okay, then Oreo Peanut Butter is even better, right?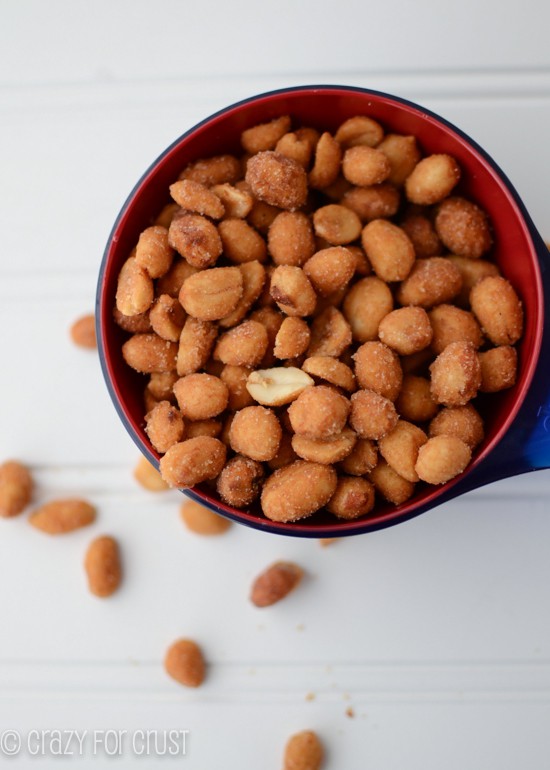 Have you ever made your own peanut butter? My friend Averie, over at Averie Cooks, does it all the time. Her original version actually made me want to try my own. Then she made one with butterscotch and I started drooling because I love butterscotch.
After making the Oreo Peanut Butter Popcorn last week, I had an abundance of Oreos left over. I remembered that my BFF Ashton made Oreo Butter awhile back, and I figured…why not make Oreo Peanut Butter?
Best. Decision. Everrrrrr.
Seriously, making your own peanut butter is so dang easy I don't know why I waited this long to do it. I started with honey roasted peanuts because, well, they are the best if you ask me. But you can start with whatever kind you like.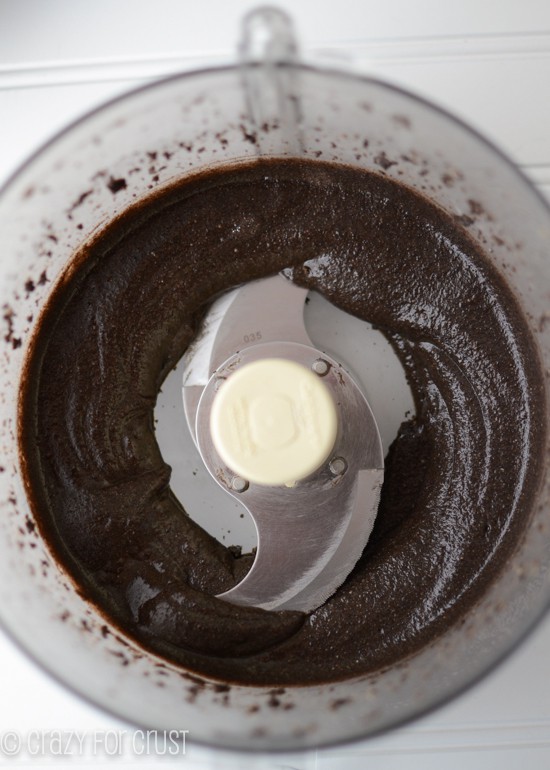 A food processor is best when making peanut butter, but I've heard you can also use a blender. I have a Cuisinart 12-cup food processor, and it's newer, so it's in good shape and really fast. If your food processor is smaller, or older, it may take a little longer to get to the peanut butter consistency.
This has two ingredients: peanut butter and Oreos. Process until smooth. The end.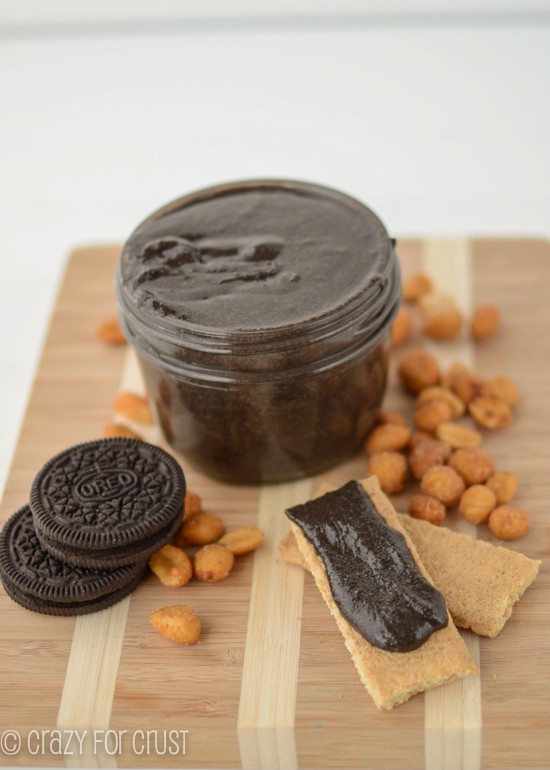 I made graham cracker butter in the past, and it was grainy, so I was worried about this Oreo Peanut Butter, but I needn't have worried. The peanuts do something magical to the Oreos. It's smooth and rich, just like a regular natural peanut butter. But there was no stirring needed – it stayed thick, probably because I didn't add any oil to the mixture.
It was amazing on graham crackers. And on leftover pie crust chips. And on a spoon.
I also ate it on toast for breakfast and dipped apples in it for an after workout snack.
I'm not asking my trainer, but I bet he'll totally approve it. I mean, it's homemade peanut butter which means it's healthy.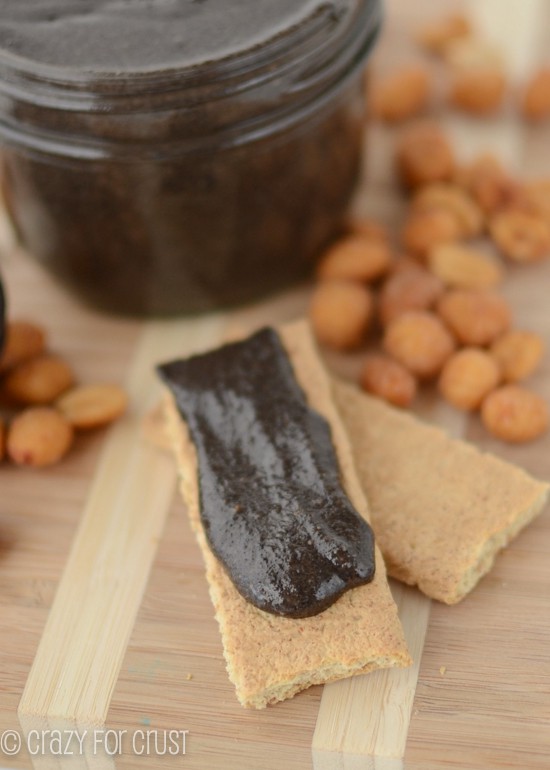 But, just in case he has a weird sense of "healthy" like he has a weird sense of "squats" maybe we just keep this between us, mmkay?
Seriously. Go make your own peanut butter. I'm being bossy, but you'll thank me for it.
Oreo Peanut Butter
Homemade peanut butter filled with Oreos. Cookie butter...only better!
Ingredients
1 1/2

cups

honey roasted peanuts

10

Oreos
Instructions
Place peanuts and Oreos in a food processor and run continuously until butter forms. Time will vary depending on your food processors age and speed. Mine took about 4 minutes to reach a creamy, buttery consistency. If your processor is older, or starts to feel hot during processing, stop the machine and let it rest a few minutes before continuing.

Serve on toast, as a dip, or with a spoon.
Click here to see more PEANUT BUTTER recipes!

Brownie Peanut Butter Magic Bars
Sweets from friends:
Peanut Butter Oreo Banana Bread by Something Swanky
Chocolate Peanut Butter by Averie Cooks
Peanut Butter Toffee Dip by Buns in my Oven
All text and images © DOROTHY KERN for Crazy for Crust. Please do not use my images without prior permission. If you want to republish this recipe, please re-write the recipe in your own words, or link back to this post for the recipe. Disclaimer: Nutrition information shown is not guaranteed to be accurate.
Join for FREE to start saving your favorite recipes
Create an account easily save your favorite content, so you never forget a recipe again.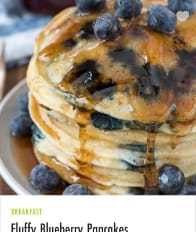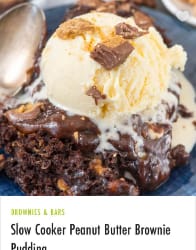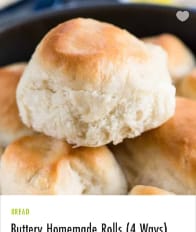 This post may contain affiliate links. For more information, read my disclosure policy.
Published on: May 6, 2013