Looking for April Fools Food? I've got some fun ideas to fool your kids – make any of these recipes as an April Fool's prank! Dinners are desserts and desserts are dinner – these are simple and easy recipes.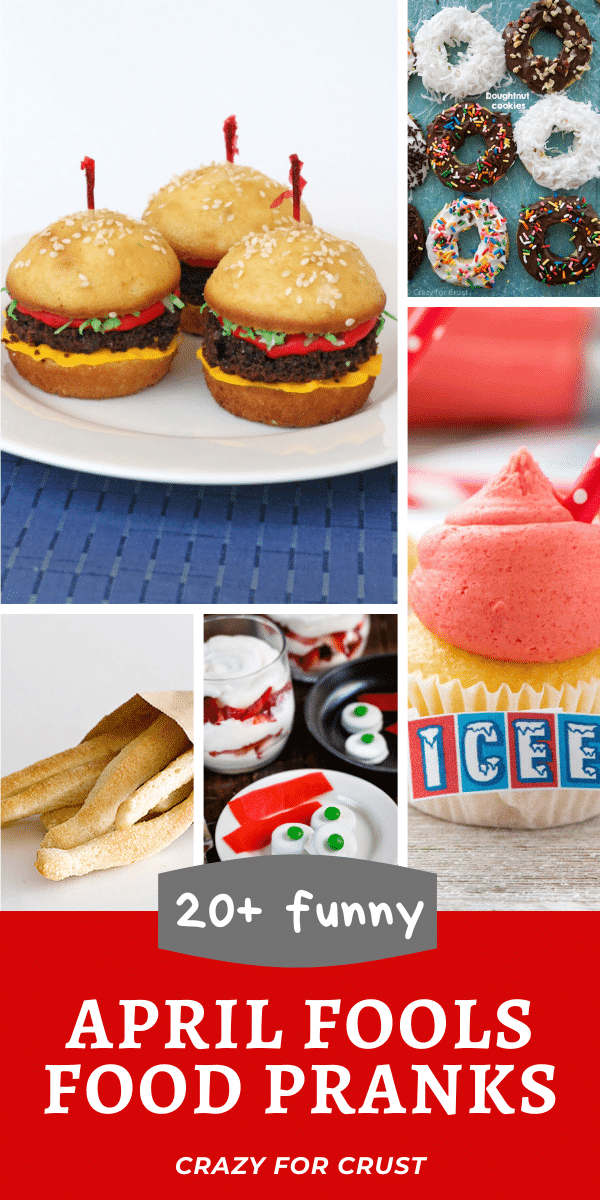 It's so much fun to make prank food for your kids – food they think is one thing but actually isn't! These ideas span from dinner to dessert and everything in between.
Make fries with cake or cookies!
Make eggs and ham out of cookies and fruit leather!
Cupcakes that look like ice cream cones!
Cupcakes that are actually dinner!
Sushi that's actually dessert!
Chips made out of pie crust!
April Fools Food to fool your kids this April 1! Learn to make dinner into dessert and dessert into dinner with this funny list of april fools food!
Last Updated on May 31, 2020