Over 110 Cheesecake Recipes
This post may contain affiliate links. For more information, read my disclosure policy.
Do you looooove cheesecake? Then you're in the right place! Below you'll find over 110 cheesecake recipes for every occasion!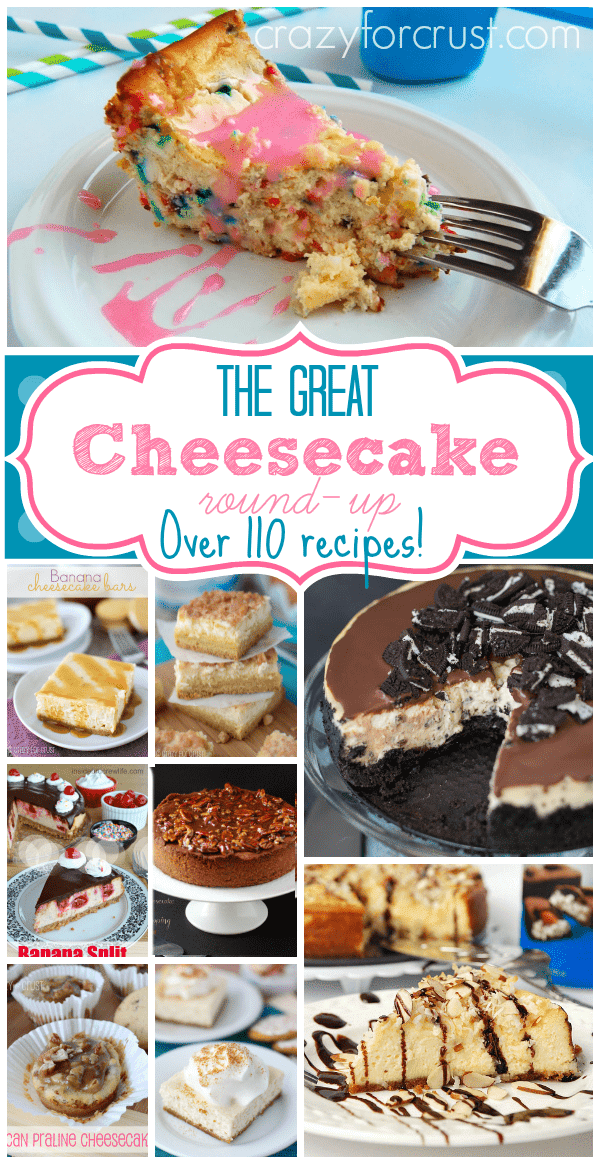 I have a love-hate relationship with cheesecake: I love it so much but I hate that I can't stop eating it! Seriously, if there is a cheesecake or a cheesecake bar within 10 feet of me, watch out. I will attack it with my fork and it won't be pretty.
If you're still looking for a show-stopper dessert for Thanksgiving, or you need a holiday dessert or something any time of year – this cheesecake round up is for you! There are over 110 cheesecake recipes to choose from!
I hope you find something you love!
**Please feel free to pin the title image. But if you wish to pin one of the recipes below, please click through to the blog and pin from the source. Bloggers around the world thank you.**
Enjoy!

Find Jen:
Yummy Healthy Easy | Facebook | Twitter | Pinterest |Google+ | Instagram

 Subscribe via email and have sugar delivered straight to your inbox!
This post may be linked to all of these parties.