Grilled Lemon Herb Chicken
This post may contain affiliate links. For more information, read my disclosure policy.
Grilled Lemon Herb Chicken – this delicious and easy chicken marinade recipe is perfect for dinner and is only a 30 minute meal. Winner winner, chicken dinner!
If you're trying out Weight Watchers, this healthy lemon chicken recipe is only 2 points per serving on Freestyle. That saves lots of points for side dishes!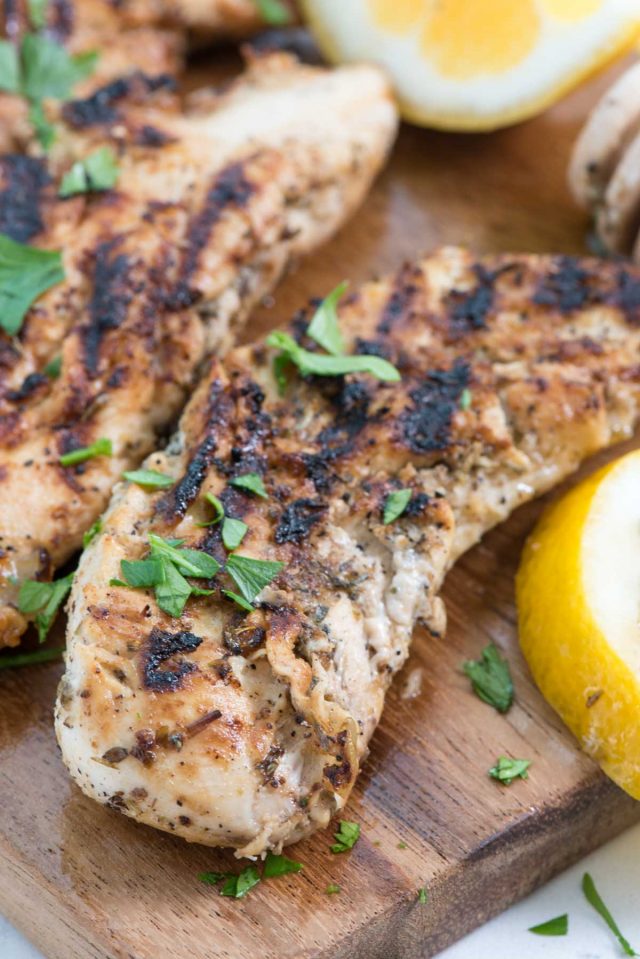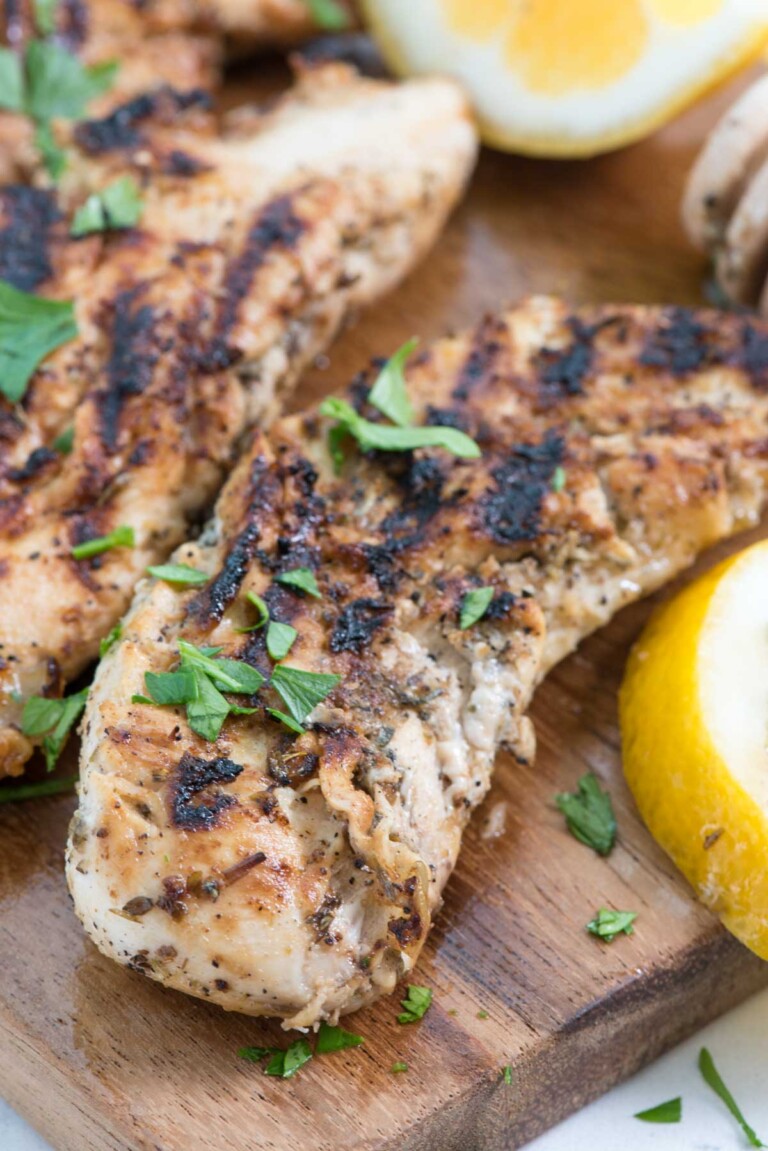 Happy New Year my friends! I hope you had a wonderful and safe new year.
If you've been reading this blog long enough, you'll know that I don't really make resolutions because I'm not good at keeping resolutions. Instead, I prefer to set an intention by choosing a word. This year, my word is ME.
2015-2017 were great years for me in business, but they've been difficult in real life. I feel that circumstances out of my control have pushed ME to the back burner; I've spent a lot of time and energy focusing on other things and people lately and I need to turn some attention back on myself.
I need to find my organizational skills so that I can run an efficient business.
I need to find my love of my work again.
I need to say NO when I get asked to do things I don't want to do instead of saying yes because it's easier or nicer.
I need to get back to finding and doing exercise I enjoy.
And, of course, I need to concentrate on ME enough that I can focus on eating more healthy foods so that I can lose weight. I have quite a bit of extra weight to lose; the last few years have been hard on me emotionally. When I get emotional, I eat. As I enter my 40s, the weight is collecting in places that are dangerous for my health (my stomach) and it's also harder to lose. I need to focus and make life changes that will, in turn, make me a happier person.
I need to focus on ME so that I can be the person I want to be.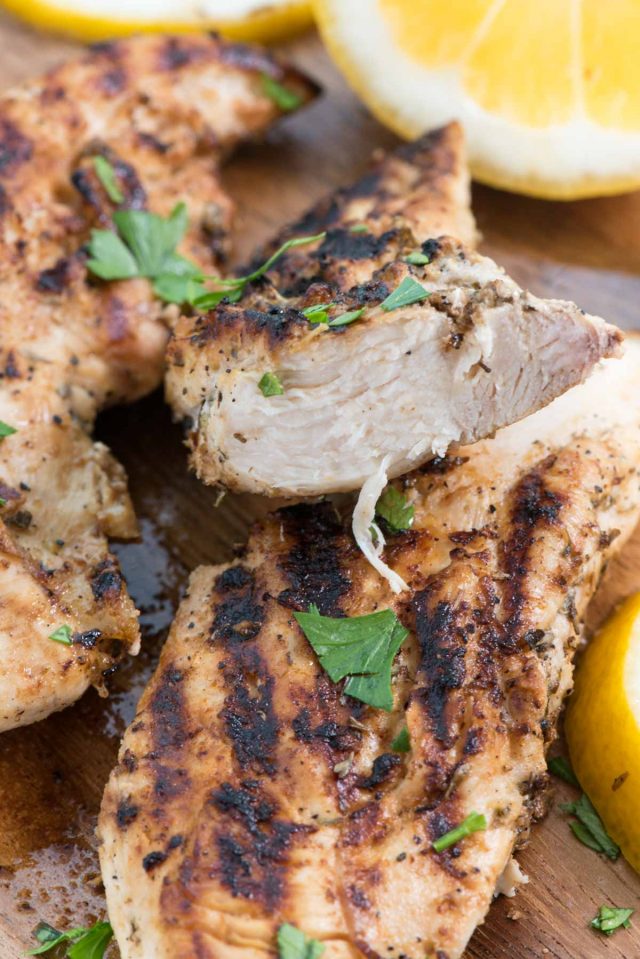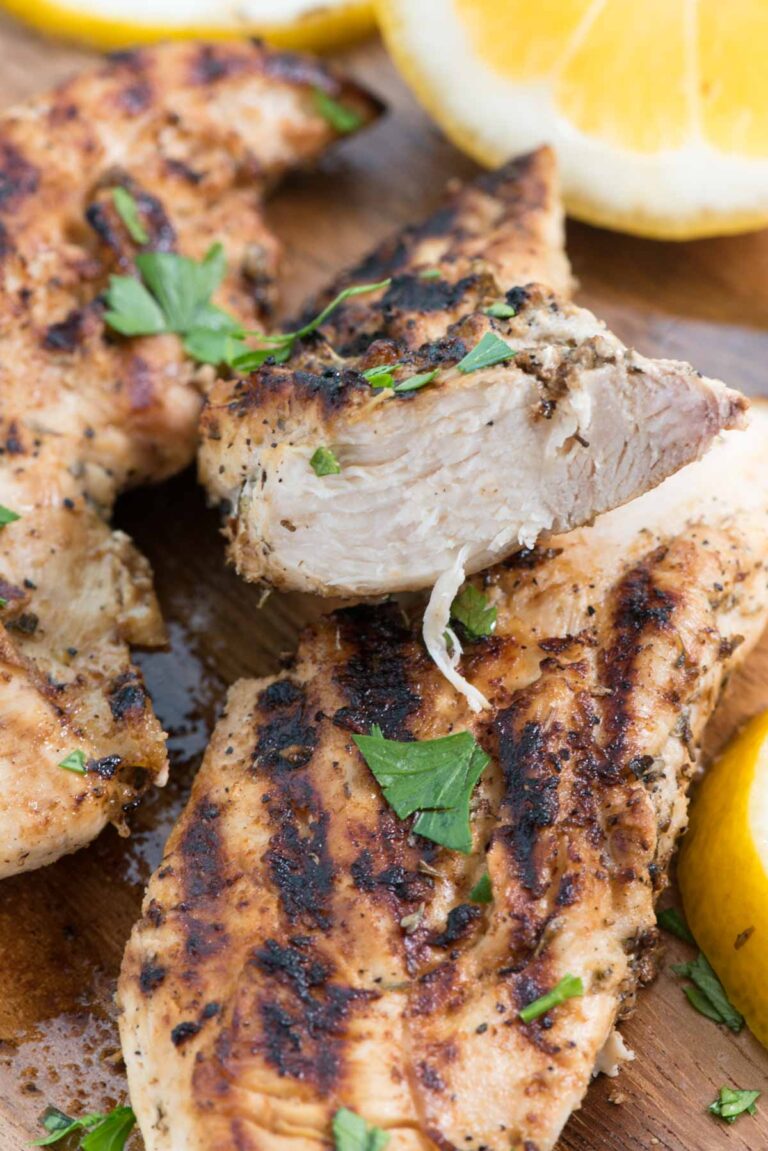 In order to try and finally get a handle on learning to eat better, I've joined Weight Watchers. I'm nervous but excited to try their new Freestyle program and I hope that I can be successful. I struggle with limits on food and I struggle with willpower. It's time I finally learned to come to terms with both of those things.
To help me be accountable and keep me going, I've also started a new Instagram account, @CrazyforCrustWeightLoss to help motivate me. I'd love a follow and some encouragement, and if you're instagramming your weight loss journey let me know; I need good people to follow that will inspire me to stick with it.
A bonus to my starting a WW account: I can let you know the points of the recipes I make (the healthier ones, that is…no one needs to know the points in cake or pie, ha!)
First up, this Lemon Herb Chicken recipe I make all the time. The marinade adds a delicious flavor to the chicken, which cooks great on the grill indoors or out. We make this all year long, using my indoor grill pan in the winter months. I love adding it to salad or pasta and it's great for lunch or dinner and ready in under 30 minutes!
Lemon Herb Chicken is a healthy easy chicken recipe that pairs with any side dish, is great for lunch or dinner, and is done in under 30 minutes!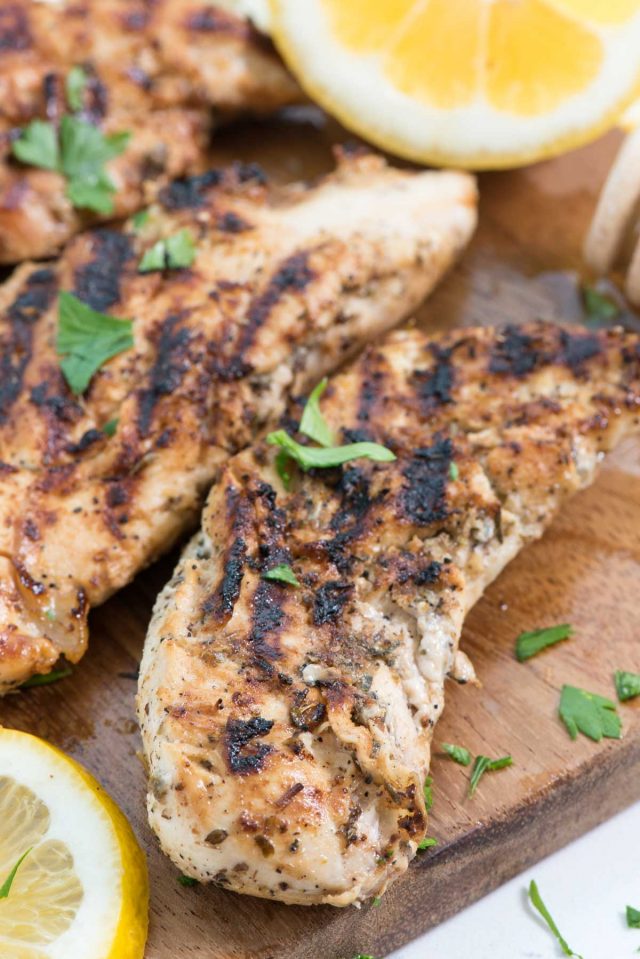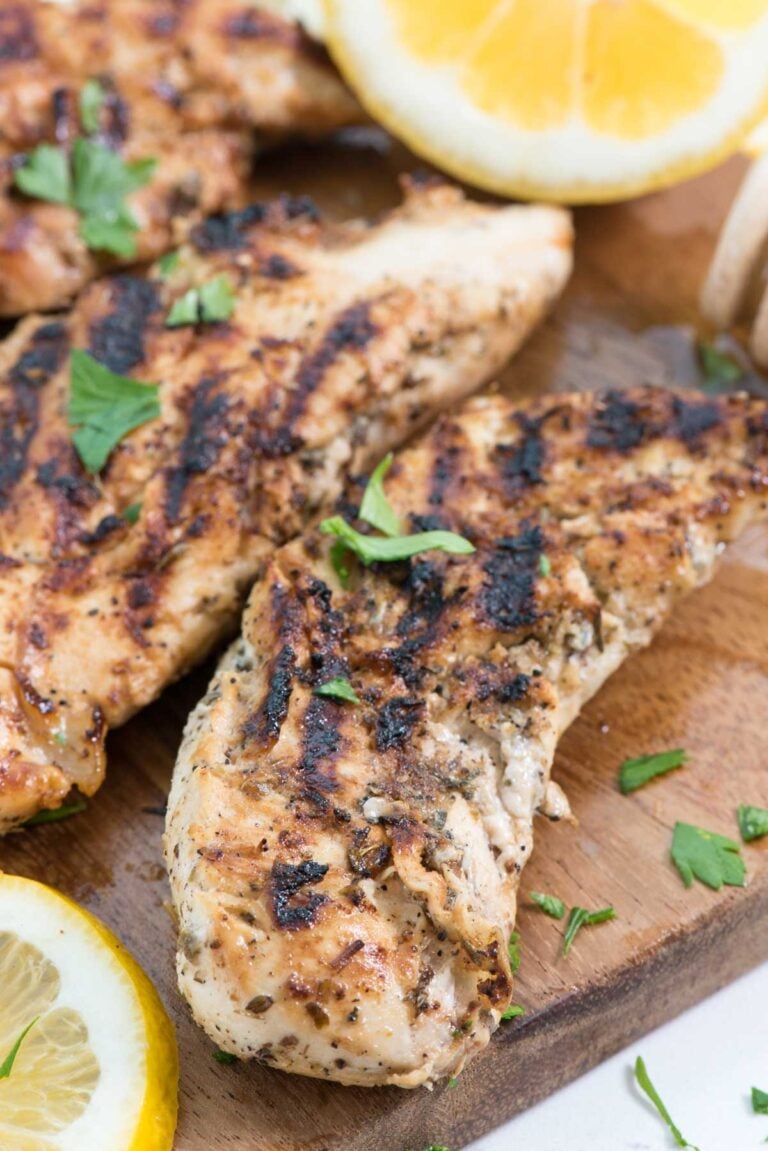 The marinade for this chicken is simple and quick with just a few ingredients. Lemon adds such a brightness to chicken and I love the combination of Italian seasonings mixed with the citrus. Because of the citrus, this is a quick marinade and the entire thing can be done in under 30 minutes. At only 2 WW points per serving, you can eat your heart out!
How to make this easy lemon chicken recipe:
Choose your favorite cut of chicken. We typically stick to boneless, skinless chicken breasts or chicken breast tenders. I love tenders when I'm trying to cook fast because they grill up super quick.
If you don't have Italian seasoning, make your own mix by adding equal parts of dried thyme, parsley, basil, oregano, and rosemary. Or, use any herbs you like. I've also done this with fresh chopped rosemary from my garden as well as just thyme. Lemon thyme chicken is another favorite recipe.
I love to grill this chicken. Grilled chicken, in my opinion, is the best chicken. In summer we cook on the outdoor grill, but in winter I use an indoor grill like this one. You can also bake or broil this chicken. Bake it at 350°F or broil on high, turning once, until it's cooked through.
Serving suggestions: my favorite way to serve this chicken is on top a big green salad or in a pasta salad. But it's also great with a simple steamed veggie side dish with rice or potatoes or anything you like.
If there is one thing you need to know about this chicken it's that you need to expect it to become your new best friend and go-to dinner recipe!
Want even more? Subscribe to Crazy for Crust to get new recipes and a newsletter delivered to your inbox. And stay in touch on Facebook, Pinterest, Twitter, and Instagram for all my latest updates.
Servings: 4 servings
Lemon Herb Chicken
Grilled Lemon Herb Chicken - this delicious and easy chicken marinade recipe is perfect for dinner and is only a 30 minute meal!
Ingredients
1/4 cup fresh lemon juice — about 2-3 lemons, depending on size
2 cloves garlic — crushed OR 1 teaspoon garlic powder
1 teaspoon onion powder
2 tablespoons olive oil
1/2 teaspoon kosher salt — plus more to taste
1/2 teaspoon ground black pepper — plus more to taste
1 teaspoon Italian seasoning
1 pound chicken breasts or chicken breast tenders
Chopped fresh parsley — for garnish
Instructions
Whisk together lemon juice, garlic, onion powder, oil, salt, pepper, and seasoning.

If you're using chicken breasts, pound lightly with a rolling pin to make them even in size.

Place marinade on chicken. Let soak for 15-30 minutes.

Preheat grill or griddle to medium-high heat. Lightly oil grill and grill chicken on both sides until done in the middle. Serve warm or room temperature.

This chicken goes great on salad!
Nutrition Information
Amount per serving (4 ounces) — Calories: 261, Fat: 12g, Saturated Fat: 2g, Cholesterol: 93mg, Sodium: 383mg, Carbohydrates: 2g, Protein: 34g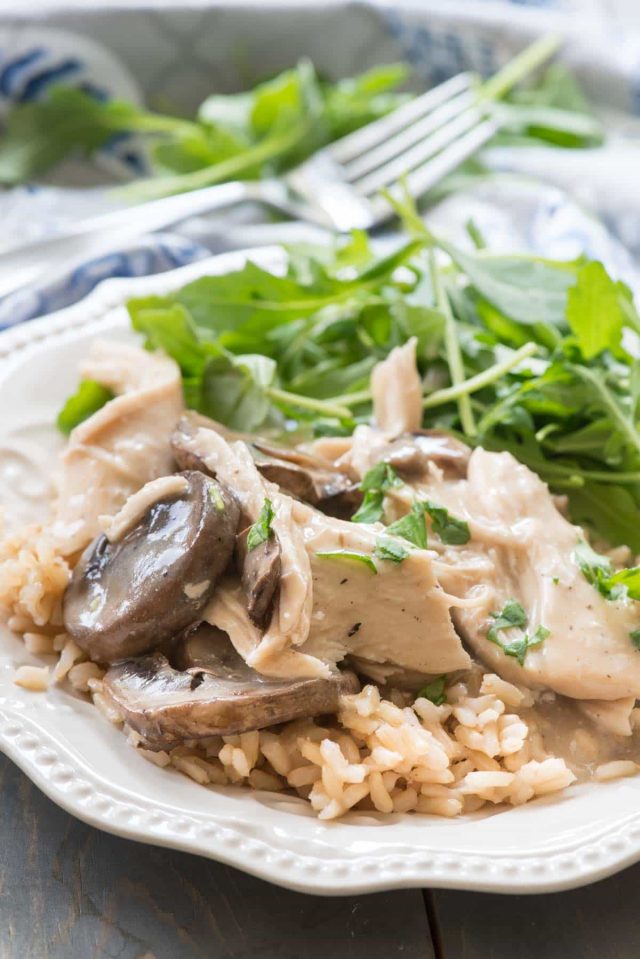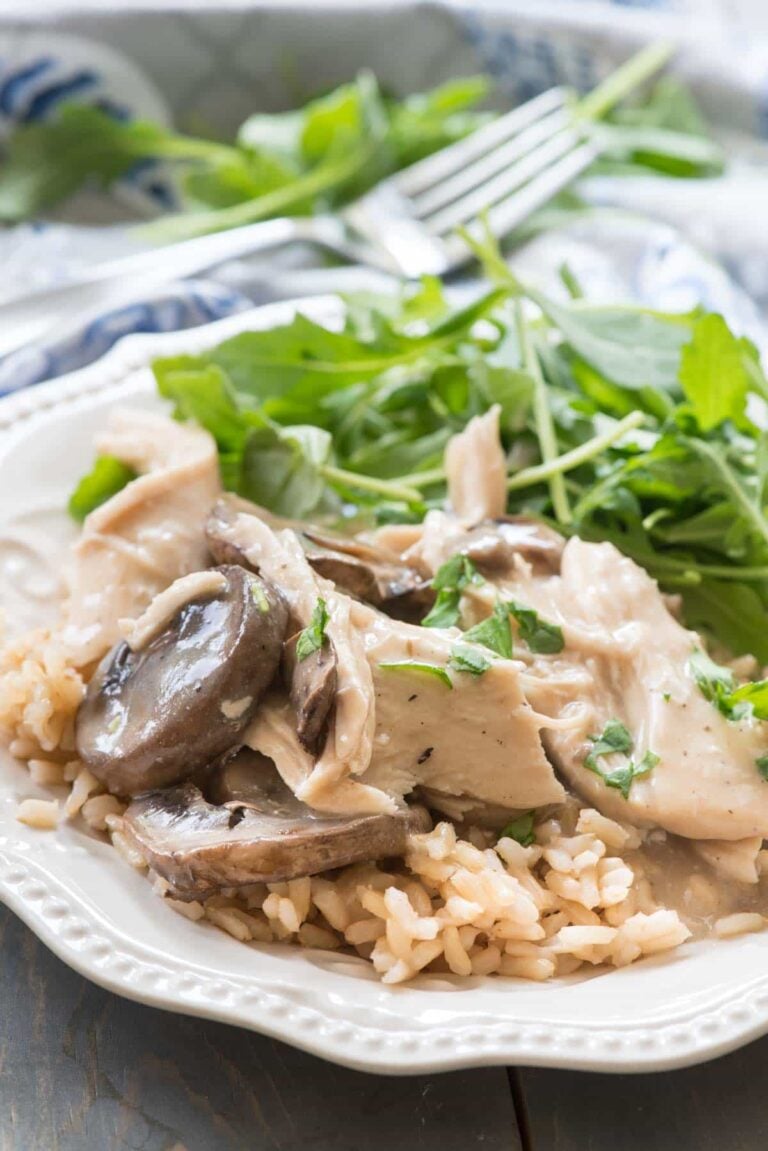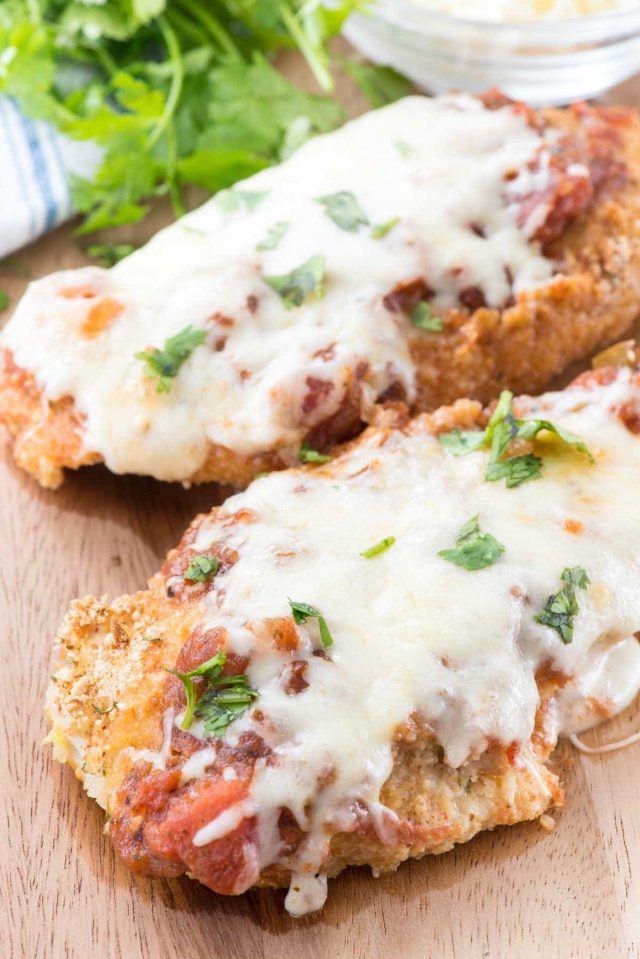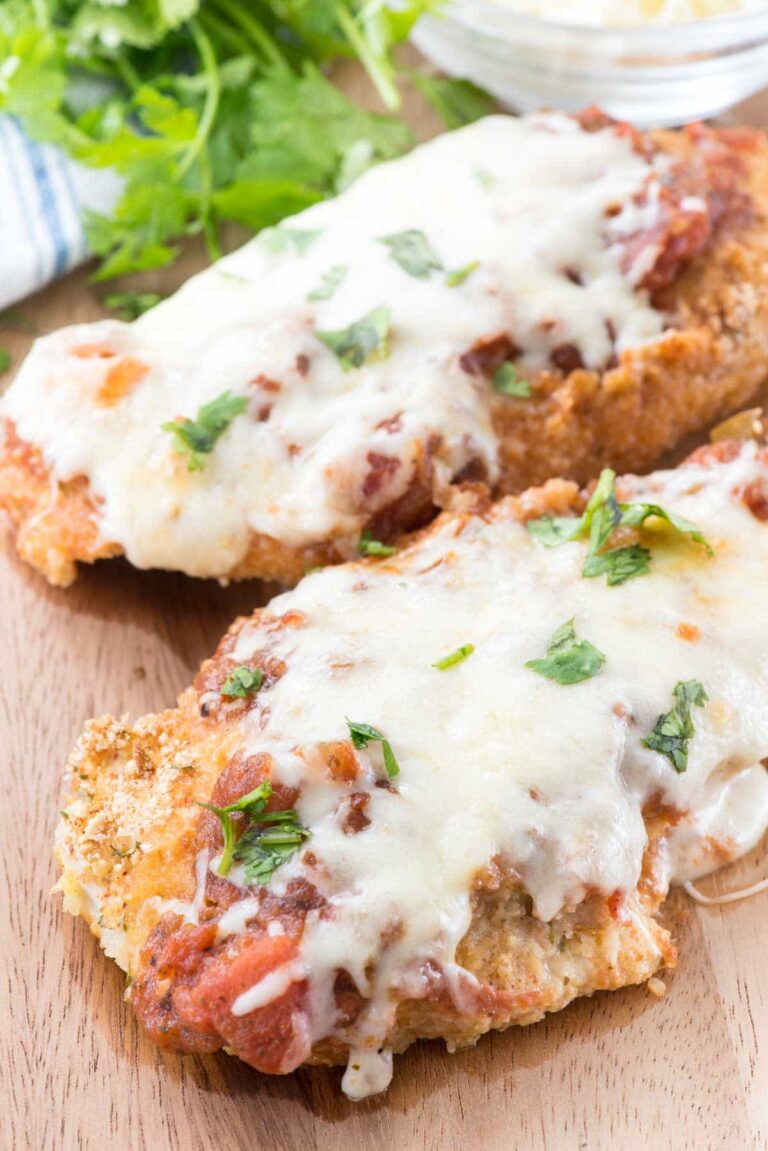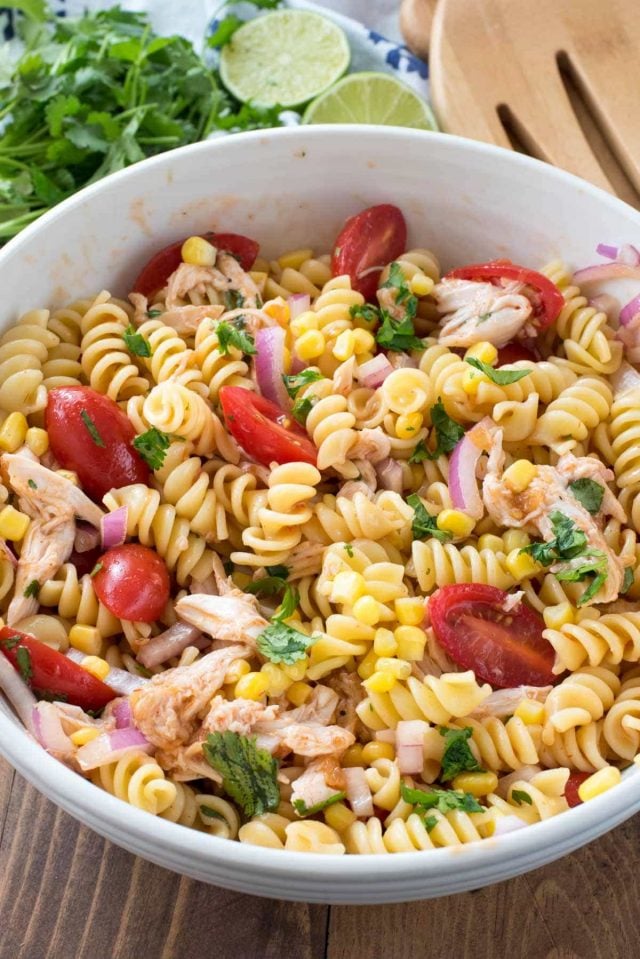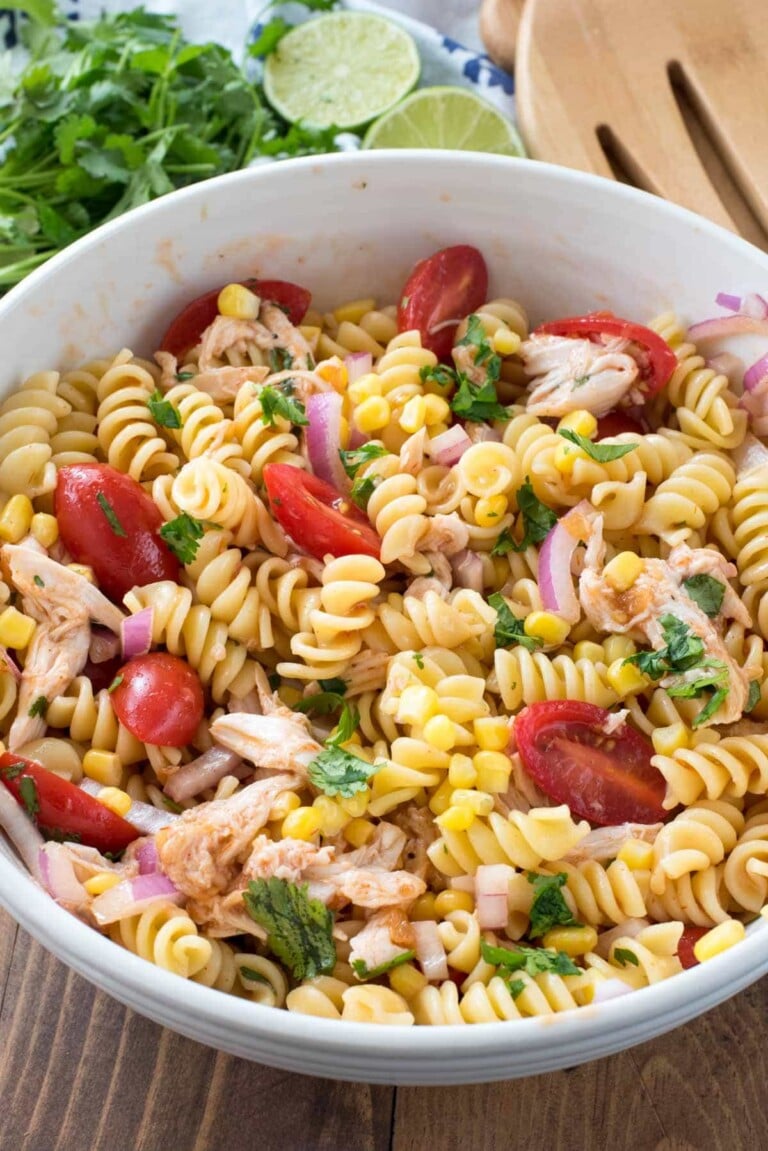 **Did you make this recipe? Don't forget to give it a star rating below!**