It wouldn't be Easter without Carrot Cake! We love carrot cake recipes all year long, but especially in the spring. From cake to cupcakes, breakfast to bars, this list of carrot cake recipes has everything you need to eat this delicious dessert!
Carrot Cake Recipes are perfect for Easter or all year long!
It's kind of sad that carrot cake is usually reserved for spring. My husband loves it so we eat it all year long. I love it too, but I especially love the cream cheese frosting! Sure, a classic carrot cake is great, but a carrot cake inspired dessert is even better, like a coffee cake or a blondie. All of these carrot cake recipes are easy to make and your family will love them!
Carrot Cake Recipes for Bars and Brownies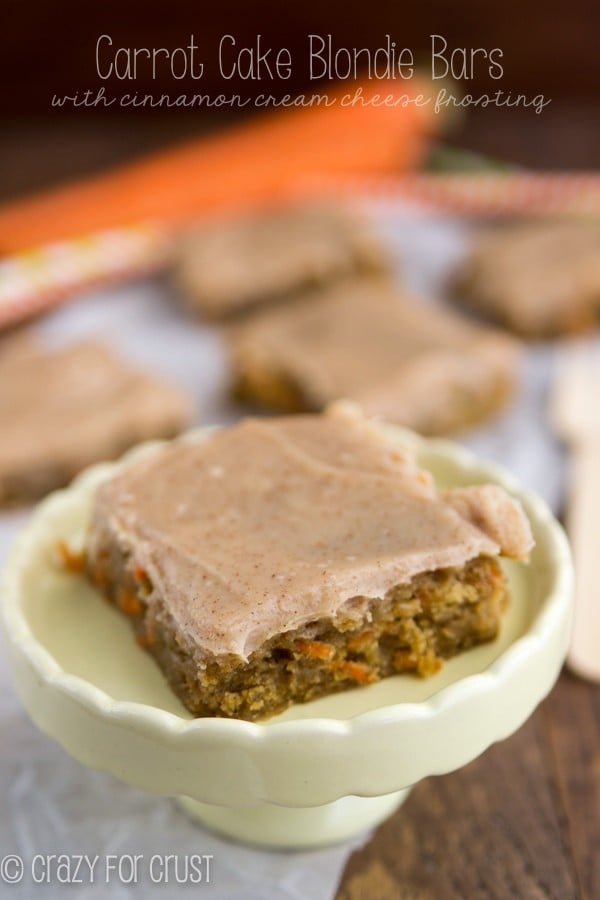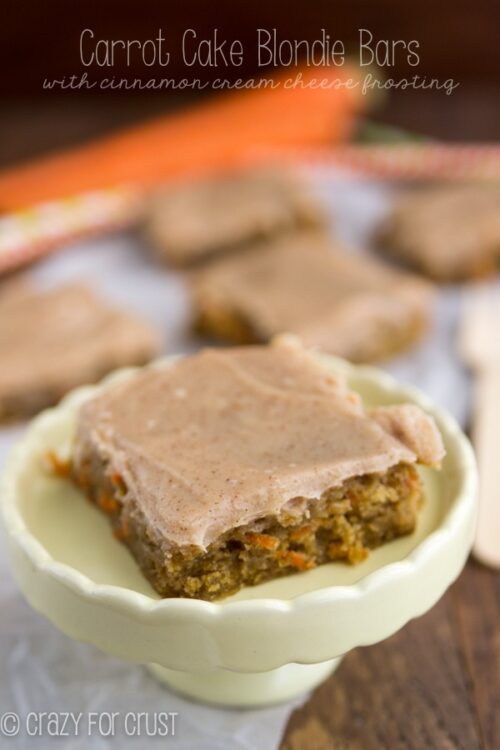 Quite possibly the next level of carrot cake…turn them into a brownie! Genius, yes, I know. You will quite happy with these twists on an old favorite, but don't forget the cream cheese frosting! Blondies, brownies, and bars, oh my!
Carrot Cake Recipes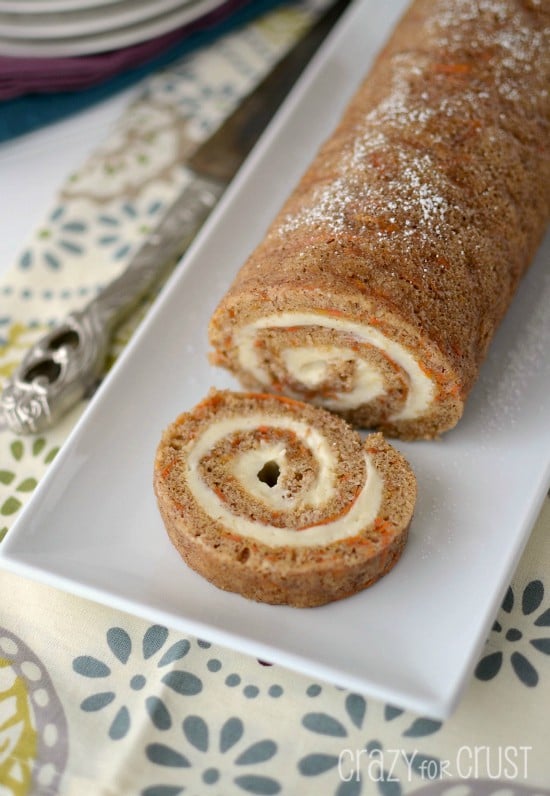 Do you want traditional carrot cake? Or maybe a cake roll? These are the perfect way to have your carrot cake and eat it too, with cream cheese frosting or ice cream, of course!
Other Carrot Cake Recipes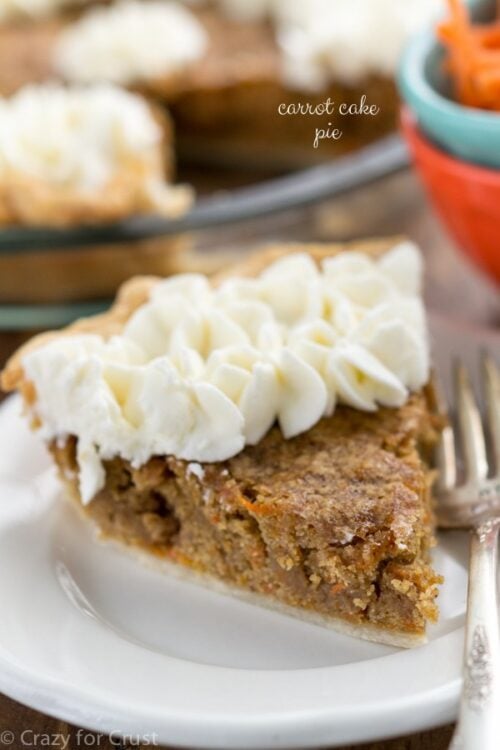 Carrot cake doesn't just have to be cake. What about cupcakes or pie…or even cake pops? All of them will satisfy your carrot cake craving.
Carrot Cake Cheesecake Cupcakes
Carrot Cake Recipes for Breakfast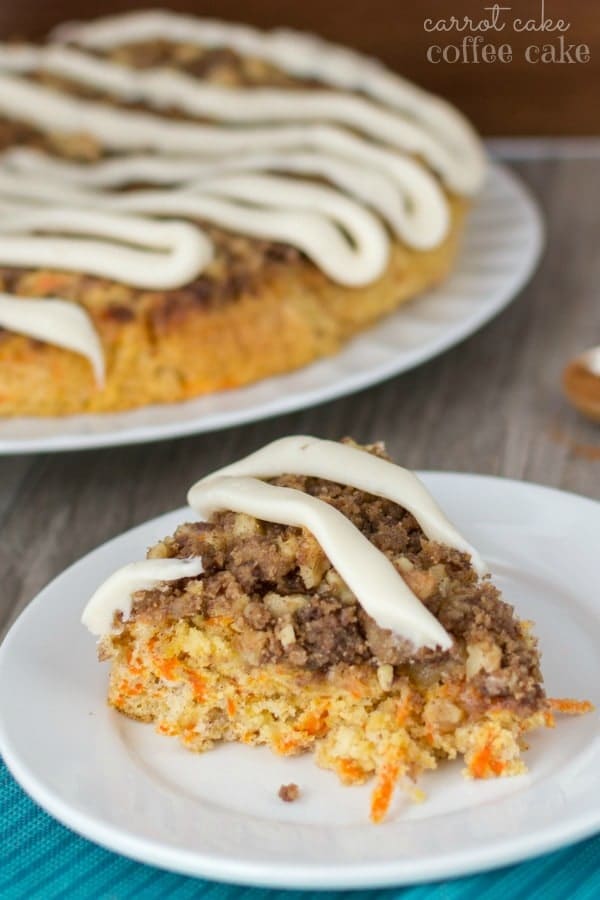 Carrot Cake for breakfast? Why yes indeed! Just incorporate into a cinnamon roll or coffee cake, and we can call it breakfast!!!