This post may contain affiliate links. For more information, read my disclosure policy.
If you've ever wondered about using HelloFresh, then read on! Today I'm going to talk about why we're using HelloFresh and tell you about three of our favorite HelloFresh recipes.
This post is sponsored by HelloFresh, a meal kit service that I subscribe to. All opinions are my own.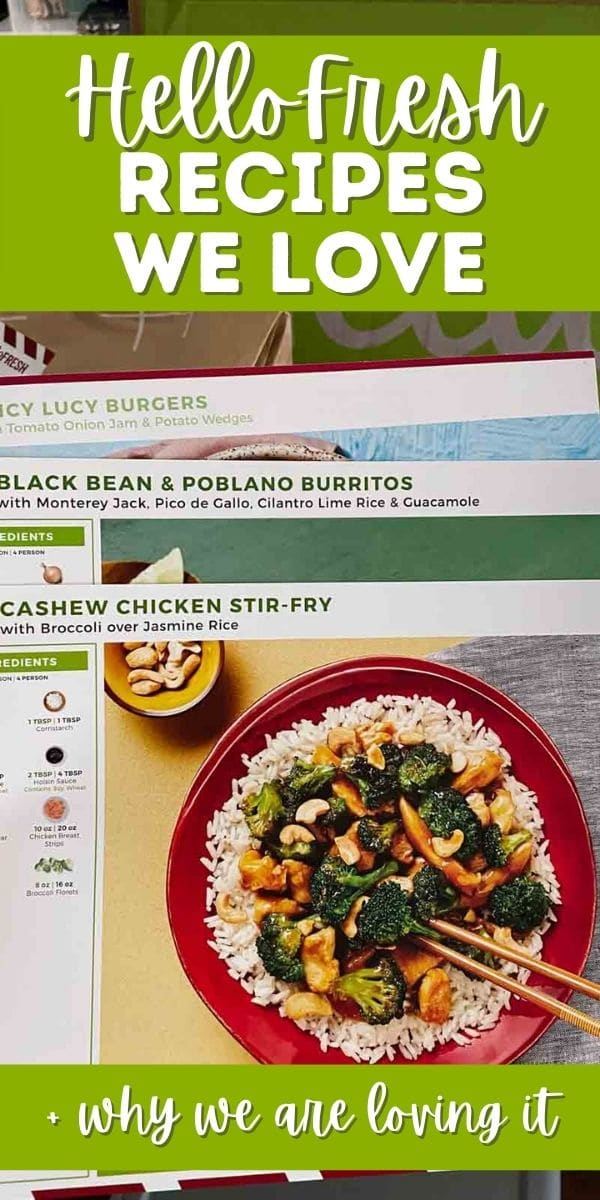 While I cook and bake for a living, I have never cooked at home as much as I have over the past few months.
Maybe it's because I cook for work, but when it comes to making dinner I am really boring. Rarely do I make anything as good as I show on this site. In fact, my normal dinner routine is to scramble at 4:30 because I forgot to thaw chicken, or I'll stir fry some ground turkey with taco seasoning and serve it on a bed of lettuce.
Basically, I'm boring. I'll admit it: I'm a boring cook. And after months and months of eating at home I'm not only boring, I'm BORED. That's why, when I had the chance to try HelloFresh, I was super excited, and (spoiler alert!) I've decided to keep my subscription going because I am enjoying not having to decide what to eat!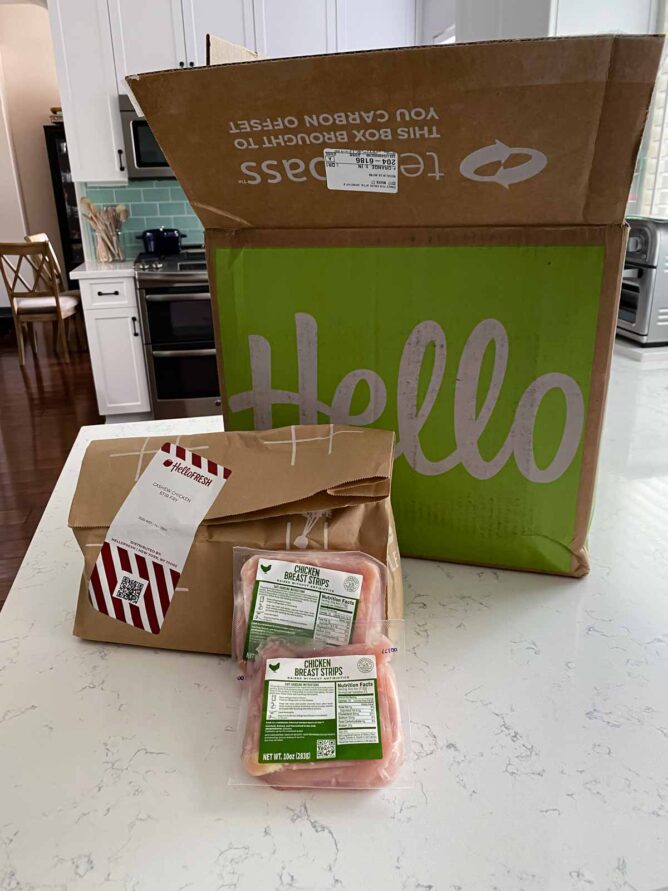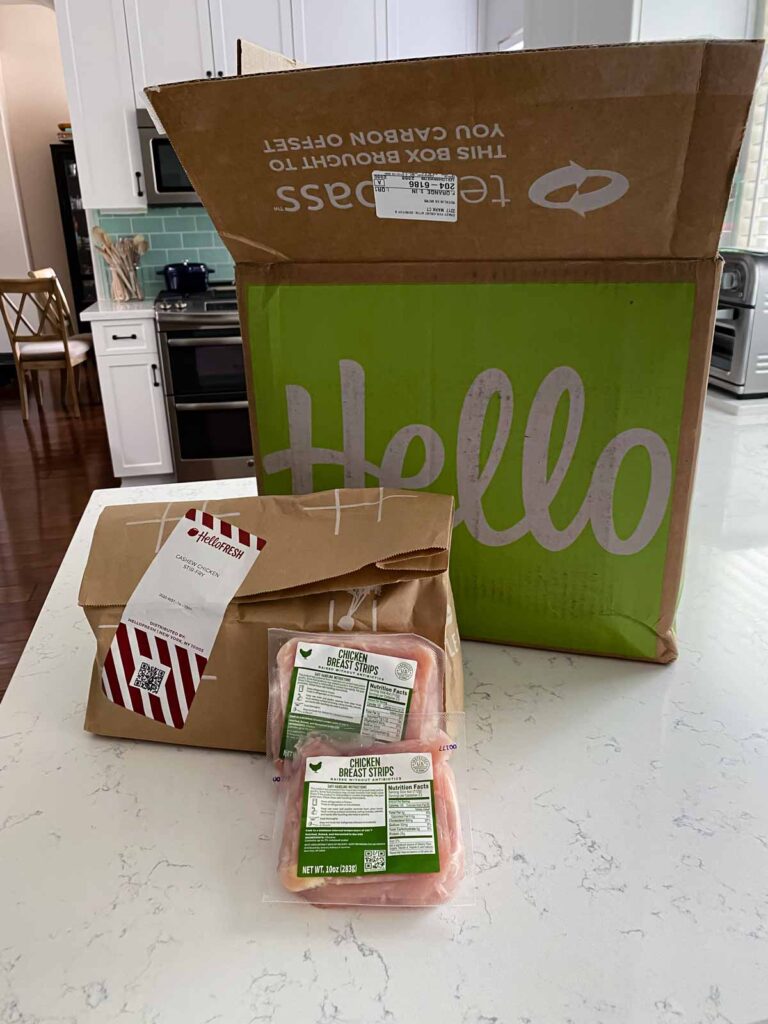 What is HelloFresh?
HelloFresh is a meal kit service where they send you a full kit with everything you need to make a delicious meal. You can choose to serve 2 or 4 people and get from 2-4+ meals per week.
When they say they send everything you need, they really do. You don't need to grocery shop for the nights you cook with HelloFresh: they think of every detail down to the seasonings and sauces you need to complement any dish.
So, as a food blogger, why would I use a meal kit service? So. Many. Reasons.
Get out of the Recipe Rut
The #1 reason I decided to start using HelloFresh recipes was to get out of my recipe rut. My daughter is tired of grilled chicken and vegetables every night and I'm tired of thinking of what to make.
Not only do they offer so many recipes to choose from – and they have more 5-star recipes than any other meal kit service – but they are really detailed dishes. Your family will be excited they have more than just a protein-carb-vegetable on their plate for dinner, believe me.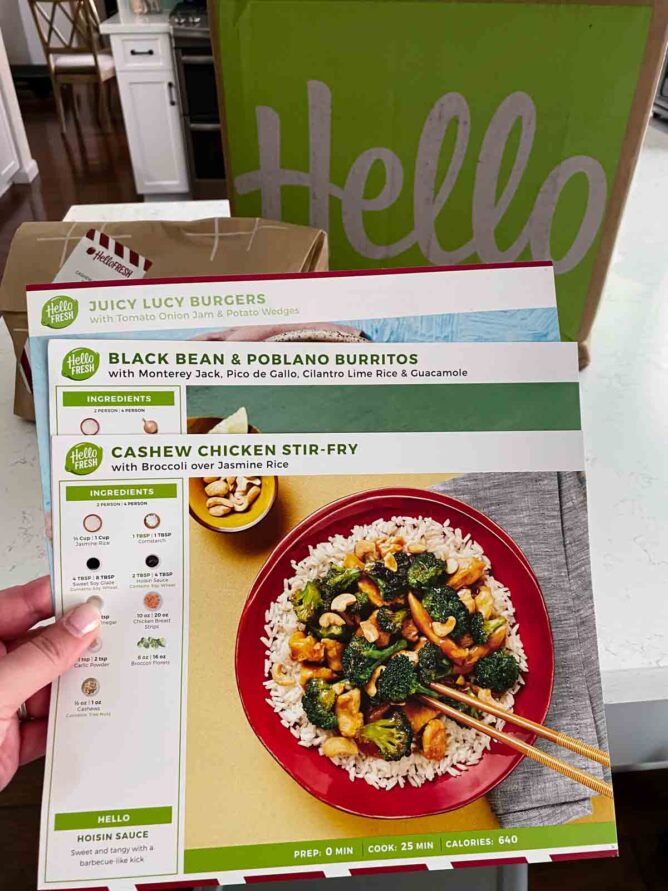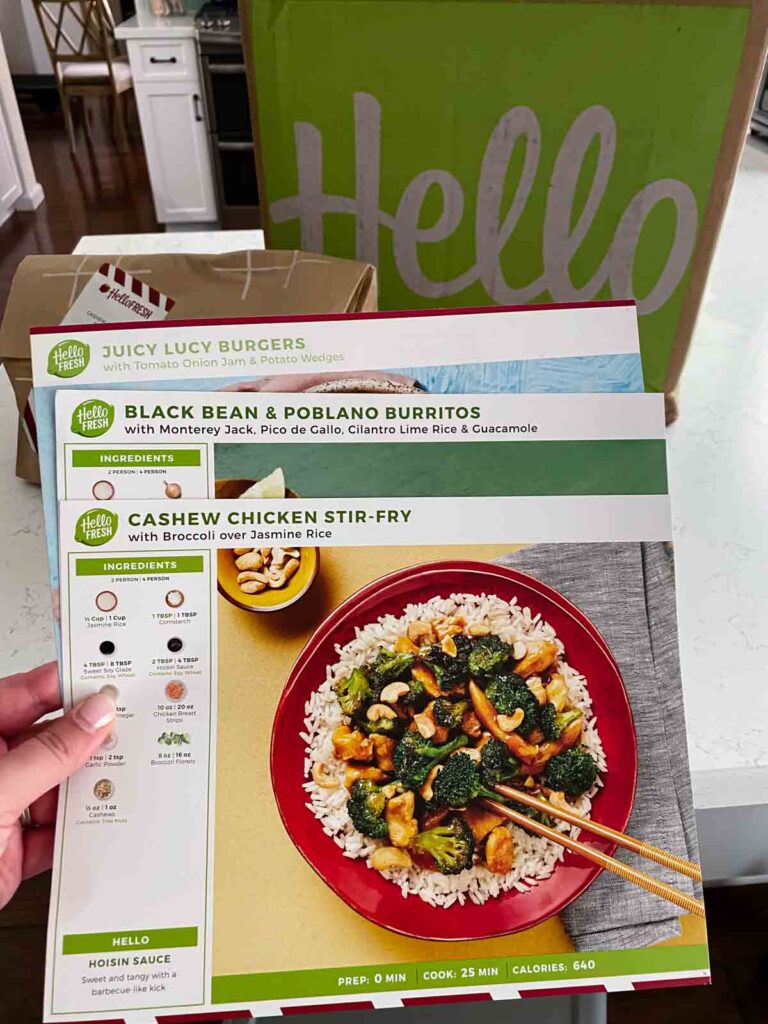 I have 3 favorite HelloFresh recipes:
Cashew Chicken Stir-Fry – tastes like you ordered Chinese!
Black Bean & Poblano Burritos – better than that popular burrito chain!
Juicy Lucy Burgers – as good as (or better than) a restaurant burger!
All three of them were HUGE hits with my family, seriously. It was like having takeout I made myself!
Not only has Hello Fresh gotten me out of my boring cooking routine, but I'm looking forward to that box every week and excited about cooking again. It feels like the old days when I would research a recipe, gather my ingredients and actually COOK instead of just assembling dinner.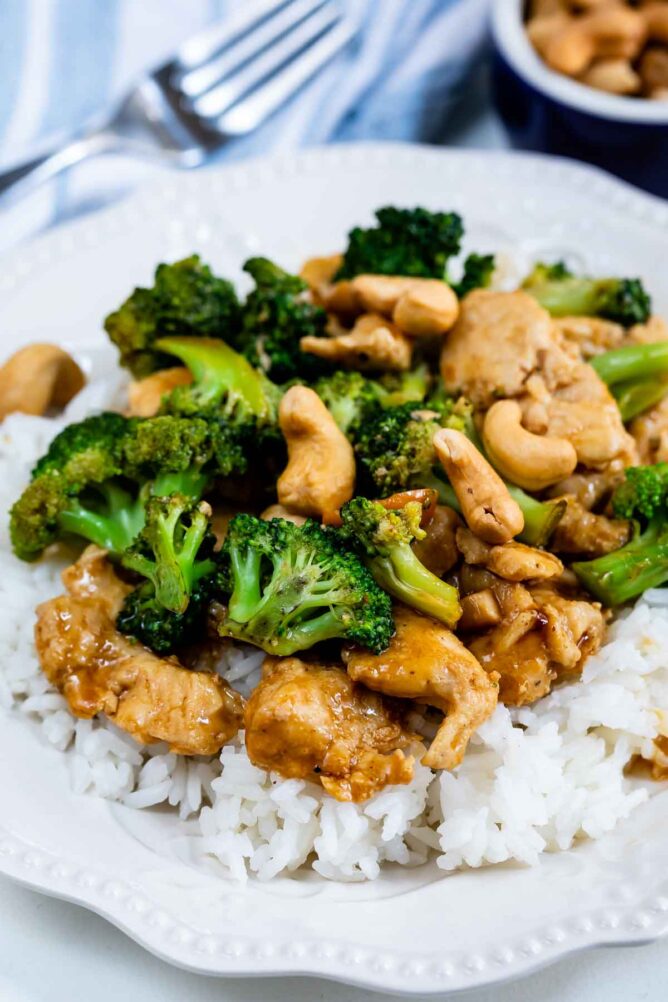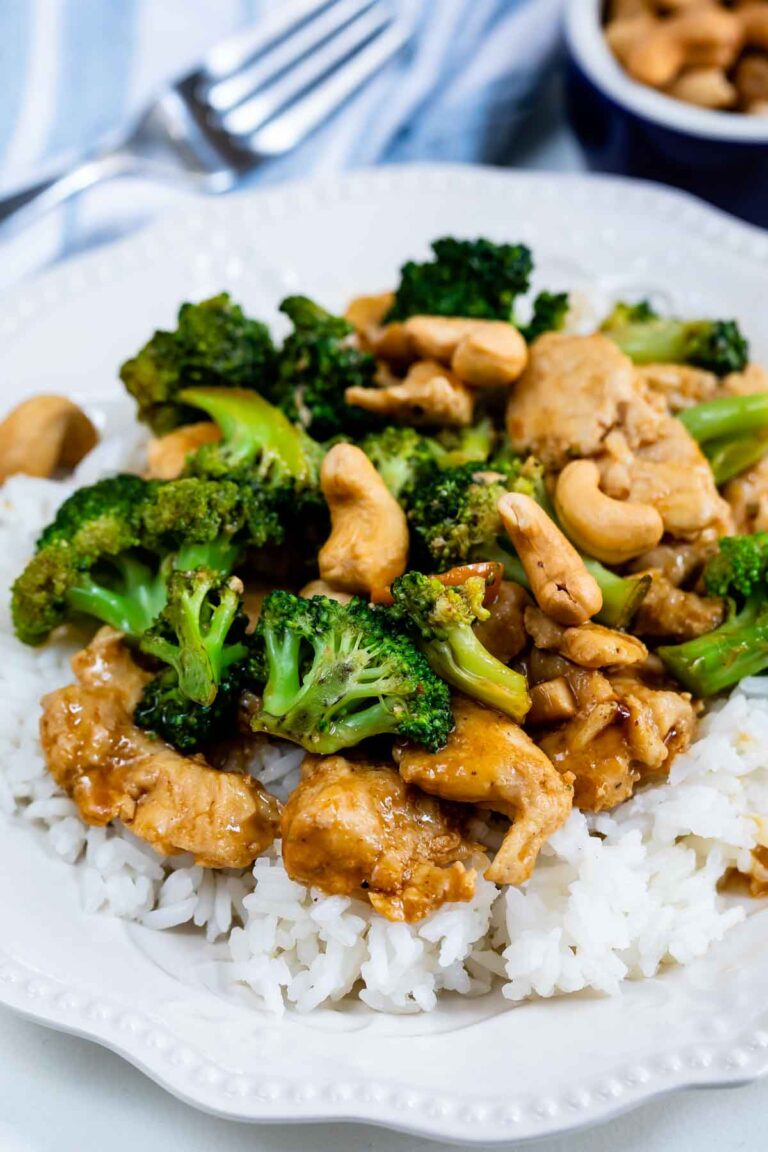 Plus – by getting that box delivered I am spending less time grocery shopping, less time meal planning, and I'm saving money too!
Leftovers Aren't Boring
The kits from HelloFresh are large. I get the 4 person serving, and we have three people in our family. There is usually enough food left over for a few lunches or another full "leftover" dinner.
Remember when your mom would say you were having leftovers for dinner and you'd groan? Me too, even today, I hate leftover dinner. But I look forward to my HelloFresh leftovers because I feel like I'm eating takeout leftovers, and those are always the best.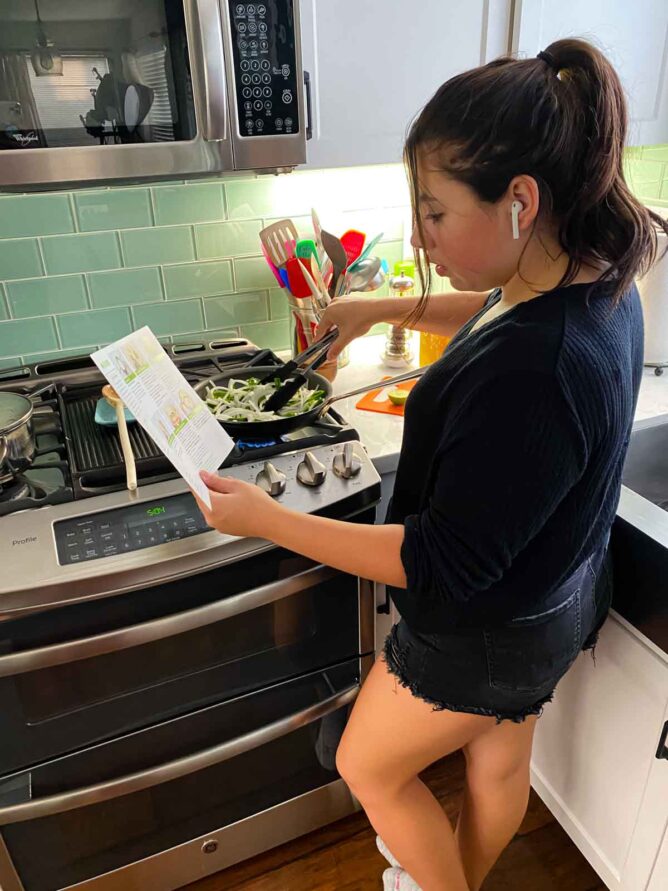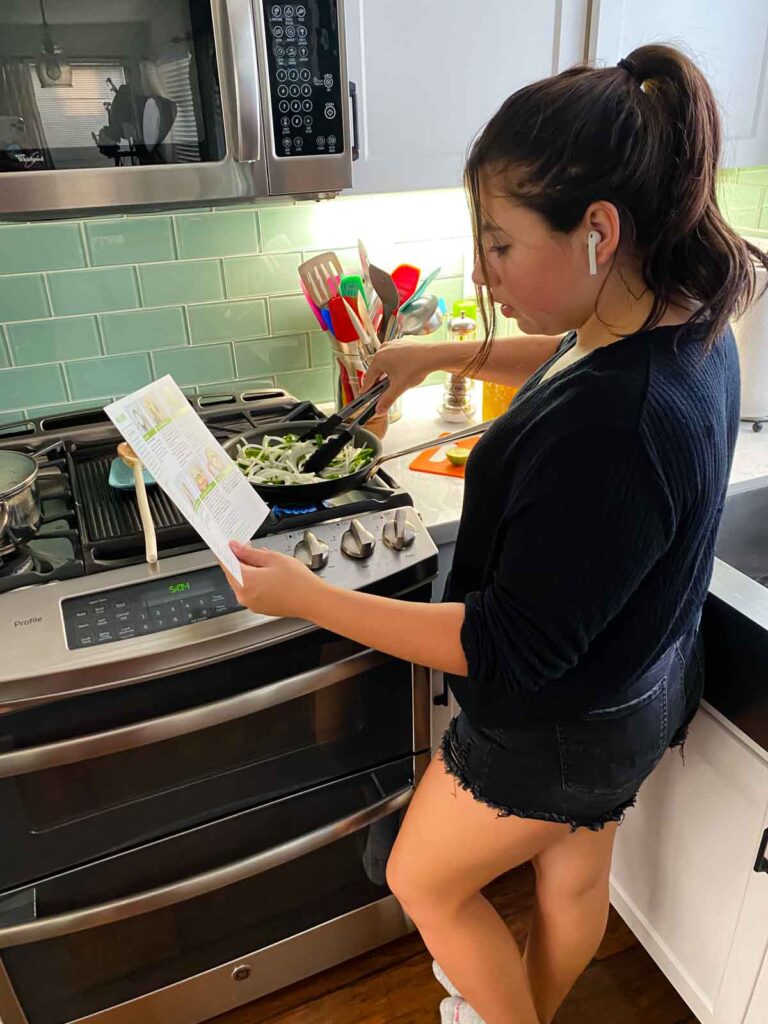 Teaching Teenagers to Cook
Oh, this is a big one! Parents: anyone else out there who cannot teach their own kids anything? That's me! Jordan is now 15 and needs to know how to cook, so I'm putting her to work with every HelloFresh box. The step-by-step instructions with photos are easy to read and follow, and they're perfect for teaching those teenagers how to cook.
I'm looking forward to the day she says "Hey mom, dinner is ready!"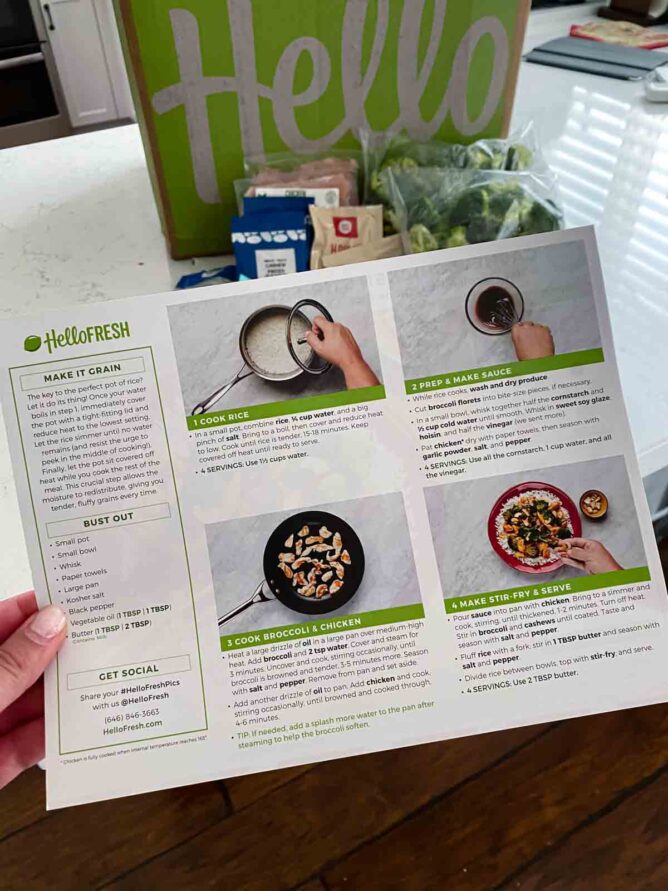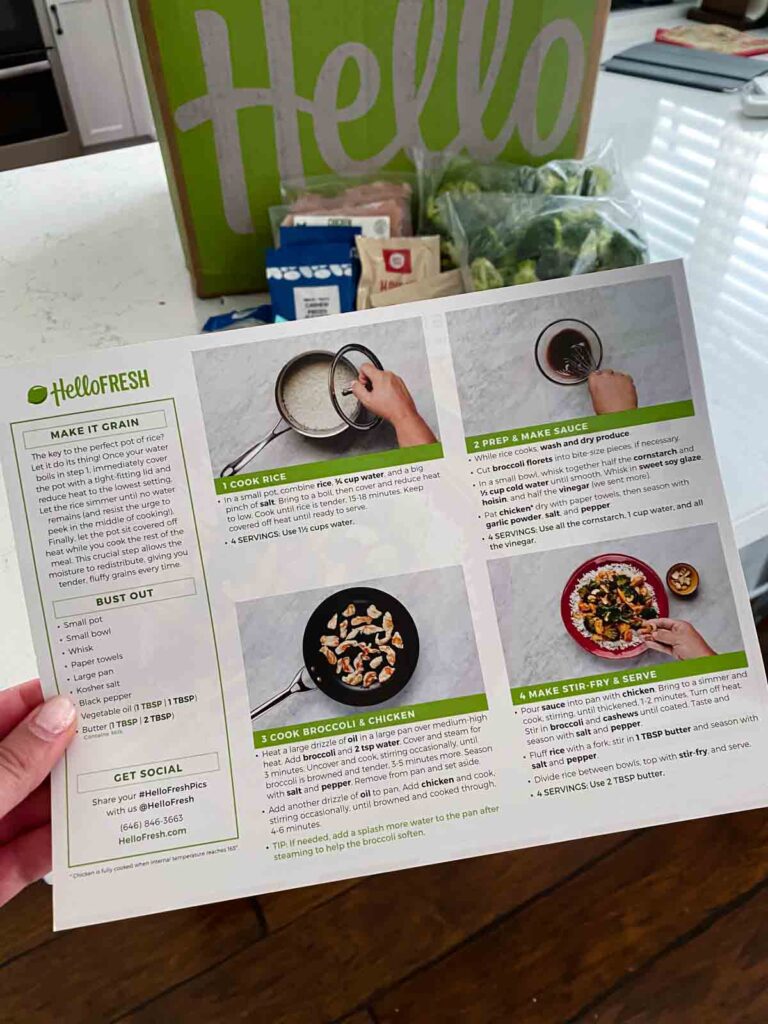 HelloFresh is Sustainable
I'm not going to lie: thinking about all the packaging that goes with meal kits makes me a little uncomfortable because of waste. Living in California, we are really aware of that sort of thing, but don't worry: HelloFresh actually helps you eat more sustainably.
Their prep means less wasted food, because there's no guess work (never buy a whole bunch of cilantro and throw most of it away again).
The packaging is almost entirely made of recyclable and/or already recycled content.
Their carbon footprint is 25% lower than meals made from store-bought groceries (according to a comparative impact study from the University of Michigan).
Overall, HelloFresh recipes are not only nutritious and delicious and there is something for everyone: low-calorie, vegetarian, family friendly. I'm using the service as an at-home takeout that's healthier – which is why my favorites are the takeout inspired recipes!
Click here to get $80 off, including free shipping on the first box! Additional restrictions apply.
Hello Fresh Cashew Chicken Stir Fry Video
Last Updated on September 9, 2022