This post may contain affiliate links. For more information, read my disclosure policy.
Crust & Crumbs – See, I go and start a new feature and then skip a week. This is why I wanted a noncommittal post. 🙂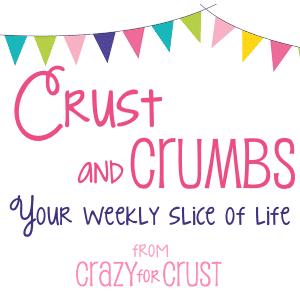 1. As you read this, I'm on my way to Phoenix for Bloggy Boot Camp. I'm super excited – and nervous. My friend Trish from Mom on Timeout is going too. And I get to meet Wendy, Julie, Lynne, and Aubrey in person. Uh…I hope ya'll like me! I'm hoping to learn a lot this weekend and don't worry, I'll share a bunch with all of you!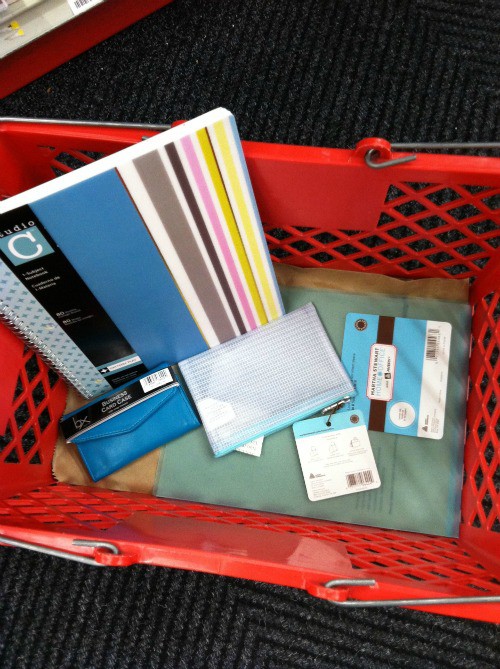 2. I wanted to feel grown up at BBCPHX, so I went to Staples. Their Martha Stewart line makes me want to completely start over with my organizational systems. I want one of everything!
3. I really, really wish I had more of this Nutella Strawberry Tart. Or maybe I don't?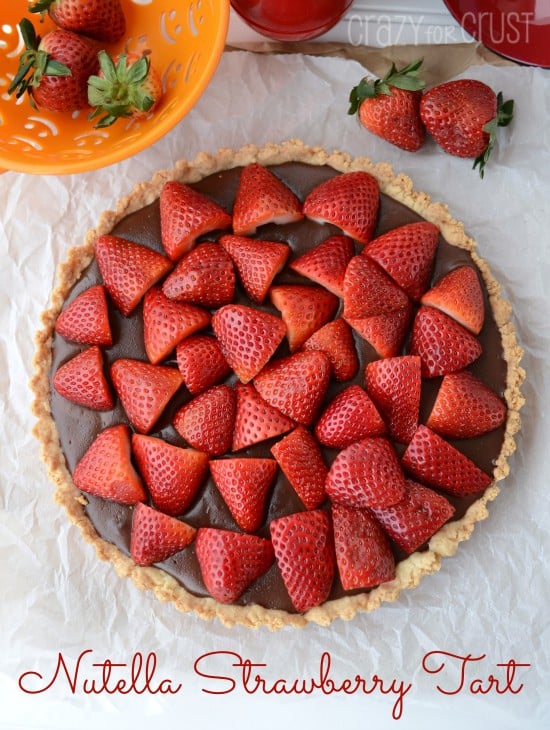 Pssst….that post also includes a giveaway for some Kizmos kitchen tools! Go enter and get happy in the kitchen!
4. In an effort to rid myself of the guilt I'm feeling for leaving this weekend, Jordan and I went on a surprise mommy-daughter date. Starbucks and Pedis. She actually said thank you.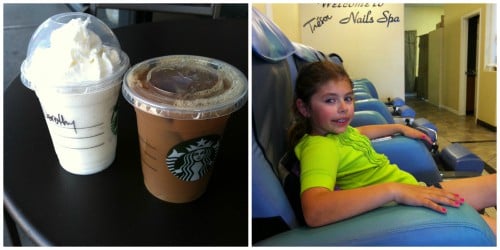 5. Okay, Alyssa married two of my favorite things: Banana Bread and Funfetti. I'm in looooove.
6. Who wants a Milky Way?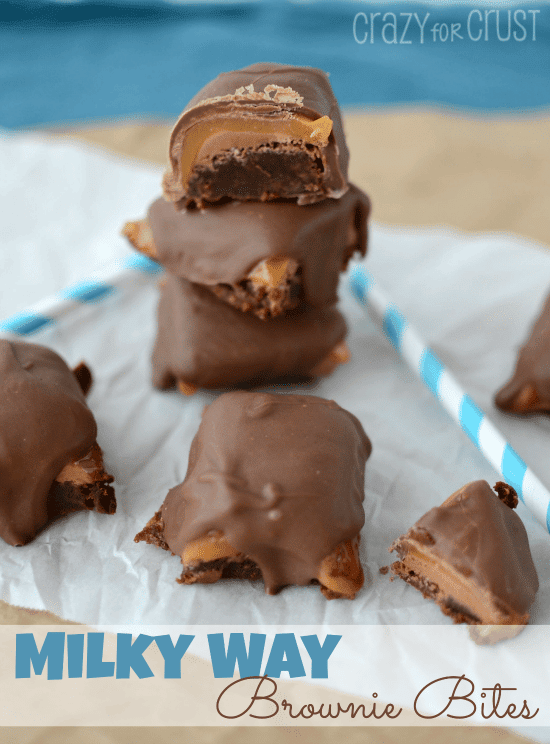 7. Jordan is doing a Flat Stanley unit in her class. She had to make and mail a Flat Jordan to a family member. I can't wait to see what happens to Flat Jordan during her travels.
8. Oh mer gerd, I must try these Sausage Egg Rolls. *Salivating*
9. I may not be a huge basketball fan, but I love Reese's, especially when it's shaped like a basketball.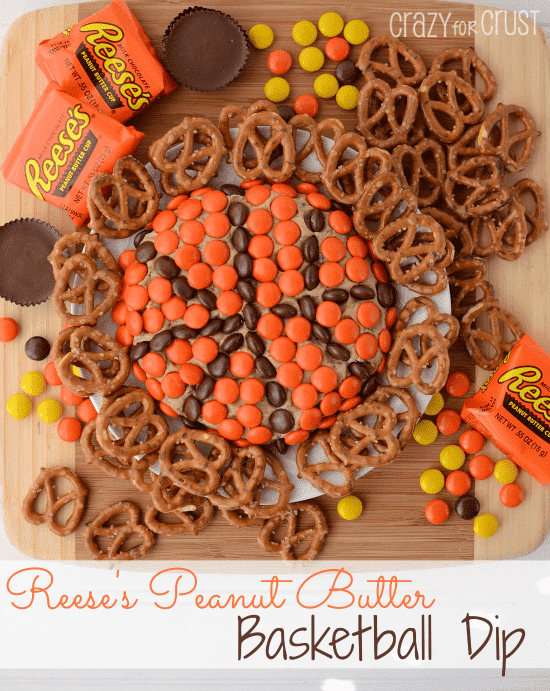 10. We bought a new couch.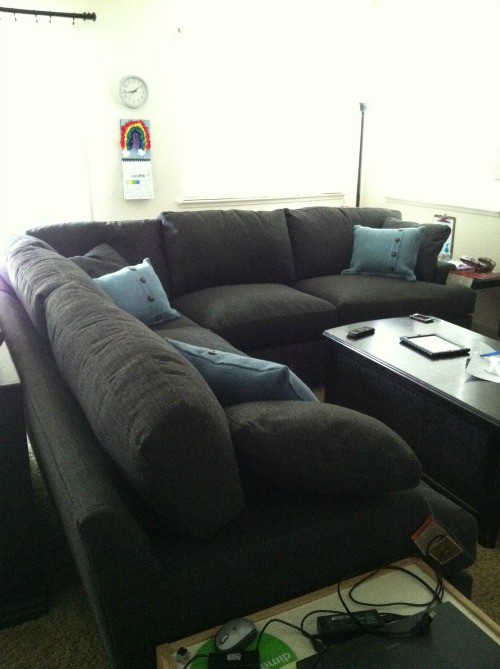 It's the first piece of "real" furniture I own. It even has a new couch smell. I don't know what I'm going to do when (1) the cat barfs on it (2) the dog drools on it or (3) the kid spills on it. It's the Tate Sofa from ZGallerie, and it didn't come with stain protection. Have you ever done your own stain protection? Or should I just call a carpet guy?
11. Cinco de Mayo is coming up, what should I make?
Have a great weekend everyone! If you follow me on Twitter or Instagram, you'll be able to see my traveling exploits. 🙂
 Subscribe via email and have sugar delivered straight to your inbox!

Last Updated on May 22, 2020