This post may contain affiliate links. For more information, read my disclosure policy.
A new month means a new baking challenge! This month we are going back to my favorite: COOKIES! The August Challenge is to make my Chocolate Chip M&M Cookie Recipe!
Table of Contents
How the Crazy for Crust Baking Challenge Works
Details: The challenge starts on the first day of each month. Check the the Crazy for Crust Baking Challenge Hub for the most recent challenge.
Bake: Bake up a batch of Chocolate Chip M&M Cookies (using ANY kind of M&M)!
How to Enter: Click here to access the landing page.
Win: At the end of the month one baker will win a $100 Amazon gift card!
You can share your creations on social media by tagging me @crazyforcrust and using #CFCBakingChallenge, but to be entered to win you enter via the widget on the landing page.
For an extra entry, you can leave a comment and star rating on the Chocolate Chip M&M Cookies recipe.
For another extra entry, you can share on your Instagram story or feed and tag me (@crazyforcrust) and use the hashtag #CFCBakingChallenge
The challenge runs until the last day of the month at 11:30pm pacific time
This month I'm adding a donation aspect: For each photo entry I will donate $1 to Feeding America!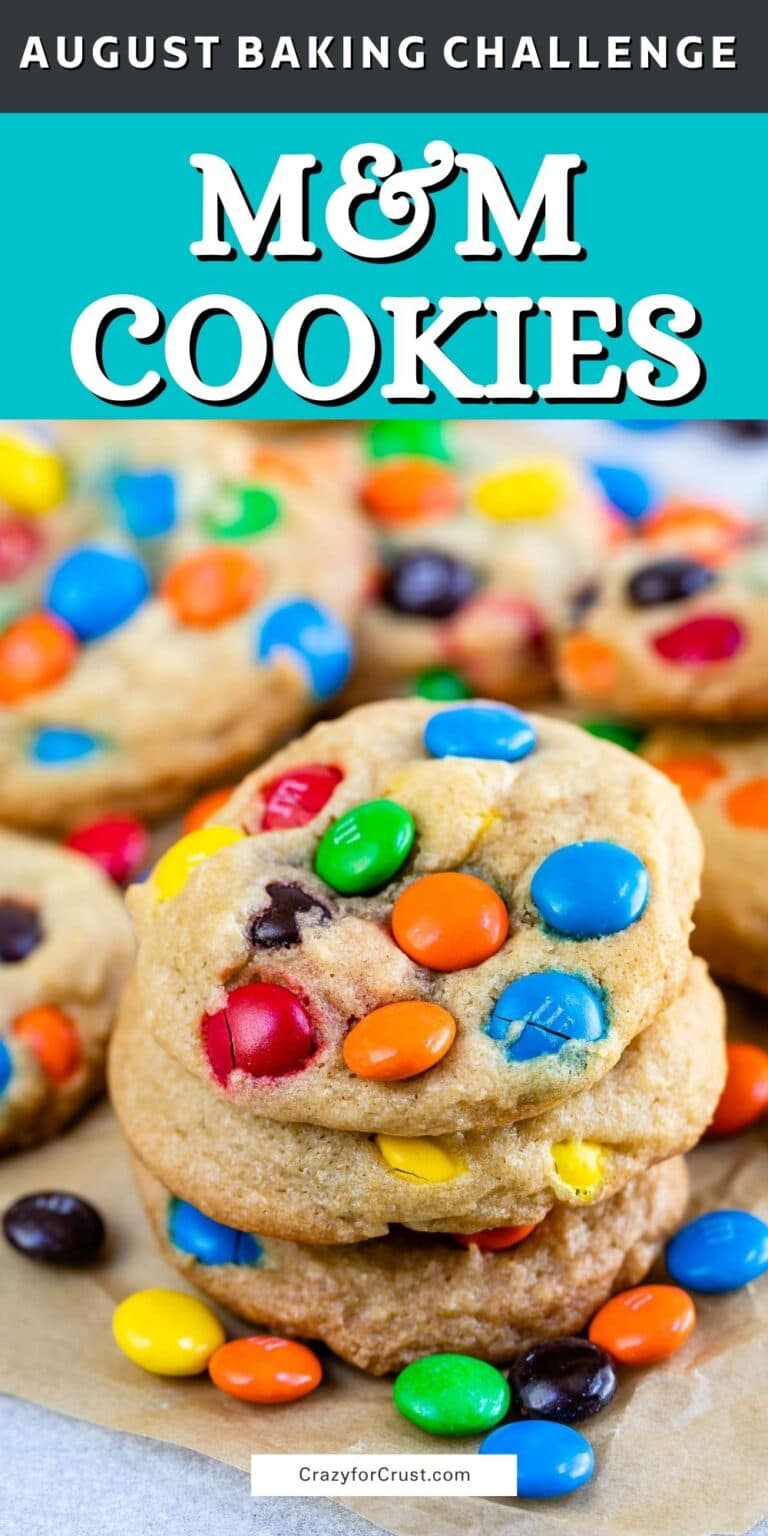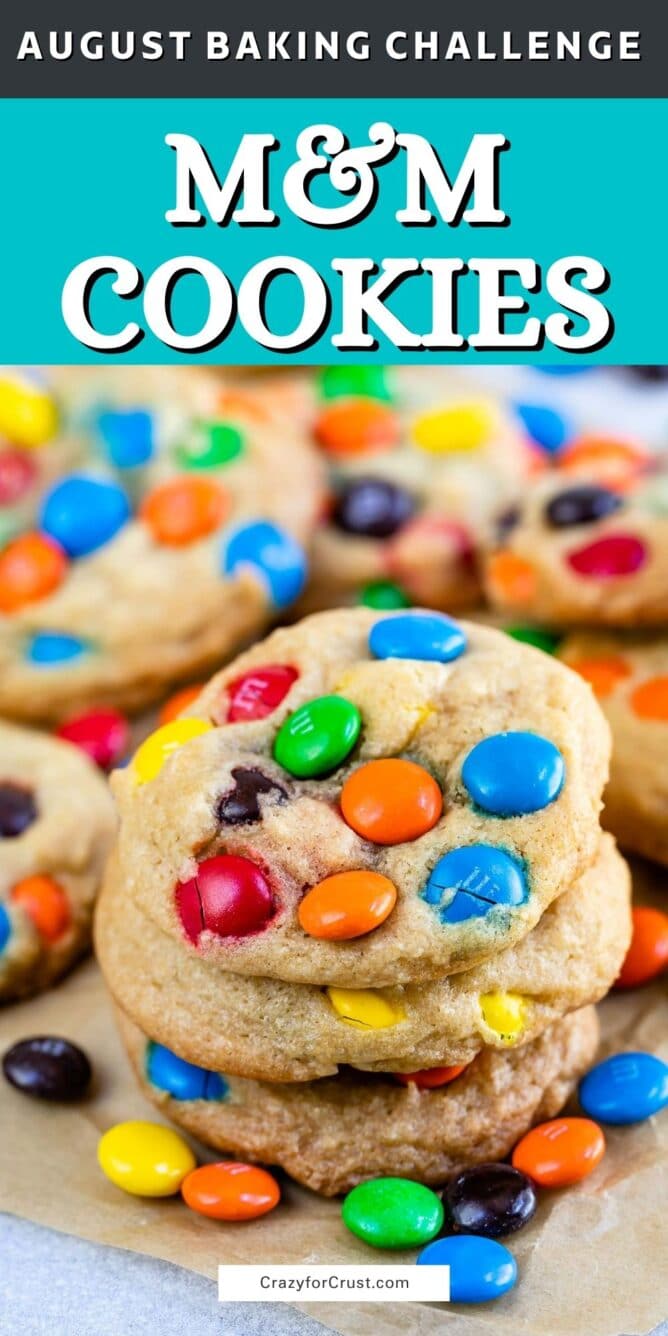 August 2021 Baking Challenge
As we all know I love cookies – and this challenge is one of my favorites.
Did you know I have a cookie cookbook coming out in February? Pre-Order NOW!
For this months challenge you can use ANY kind of M&Ms:
Plain
Peanut
Peanut Butter
Crunchy
There are more kinds I just don't remember!
I'll even accept REESE'S PIECES!
Make the recipe, upload a photo and be entered to win.
Be sure to share on social media too for an extra entry (Instagram) and a chance to be featured: tag me @crazyforcrust and use #cfcbakingchallenge!
One winner will receive a $100 Amazon gift card! PLUS each entry is a $1 donation to Feeding America.
July Challenge Winner
Congratulations to our winner for July: Lisa T! Check your email!
I had so much fun last month seeing your creations and can't wait to see this month! Happy Baking!
Last Updated on August 1, 2021