This post may contain affiliate links. For more information, read my disclosure policy.
This giveaway is brought to you by Keep It Sweets Desserts.
Want to win a dozen fabulous sweets to satisfy your sugar craving? Scroll down to enter the Keep It Sweets Desserts Giveaway!
When I first started blogging, I really wanted to open my own bakery. I could see the pretty pink and white striped awning and old fashioned glass pie stands holding my baked goods for sale. And then, well. I sold some cakes and made some cupcakes here and there and ohmigod selling stuff is so stressful! What if it doesn't turn out? What if they don't like it? I created other goals instead, and decided to leave the bakery business to those with an anxiety tolerance that can handle it, like my friend Lauren from Keep It Sweet Desserts. She turned her blog into an actual business!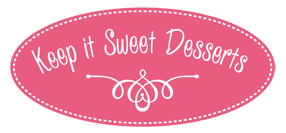 After a year of blogging, she decided to parlay her success into a baked goods business. Her kitchen is located outside New York City, but she ships all over the country on a mission to bring you delicious desserts that will satisfy your sweet tooth and make you smile.
And people – her sweets do just that!
Lauren sent me an assortment of mouth-watering sweets to try. I got to try her Perfect Chocolate Chip Cookies, Triple Chocolate Cookies with Salted Caramel Buttercream, and her Fudgy Caramel Pecan Brownies.
The perfect cookies? Absolutely perfect. My husband actually tried one and said "you can never, ever, EVER have those in the house ever again." For him? That's a big endorsement.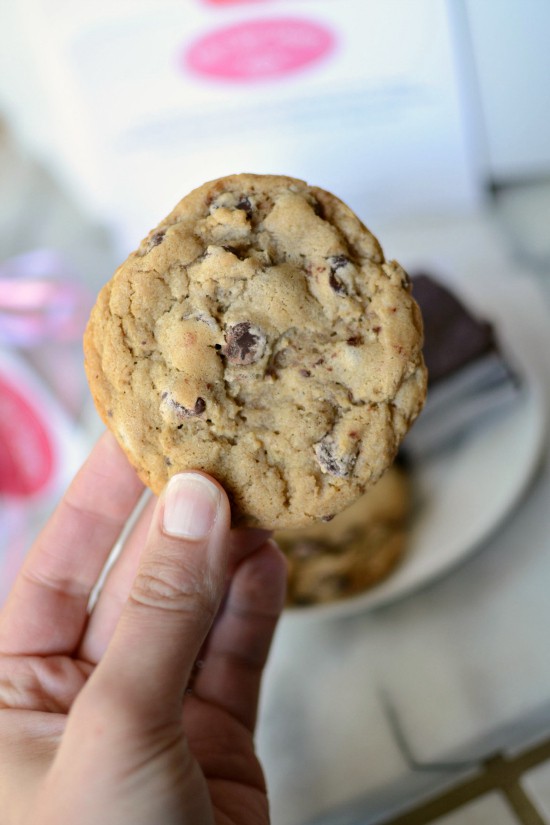 The brownies though. OMG. It was like eating fudge. But in a brownie. I'm drooling thinking of them, and if I could meet Lauren in person I'd probably kidnap her and withhold all sugar until she gave up the recipe.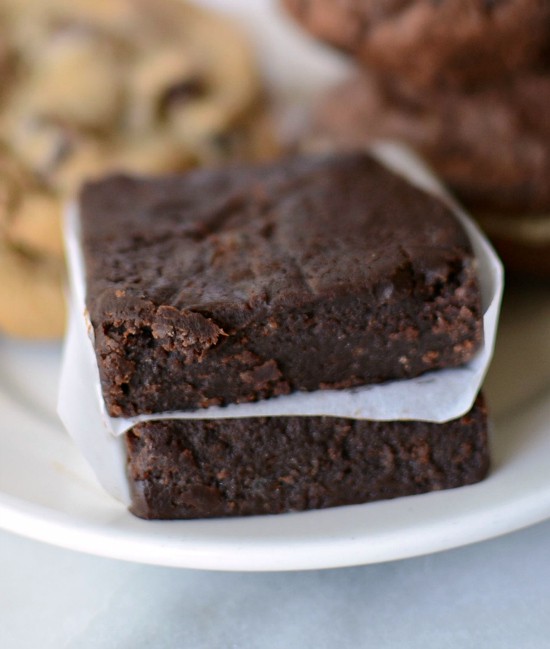 Since I can't do that…well. I'll just have to order them from her. And you'll have to order some too, so you can know I'm not lying. Because you seriously cannot live without these brownies in your life!
But wait…you CAN have these brownies (or some cookies or blondies). Keep It Sweet Desserts is giving away a dozen sweets to one lucky Crazy for Crust reader!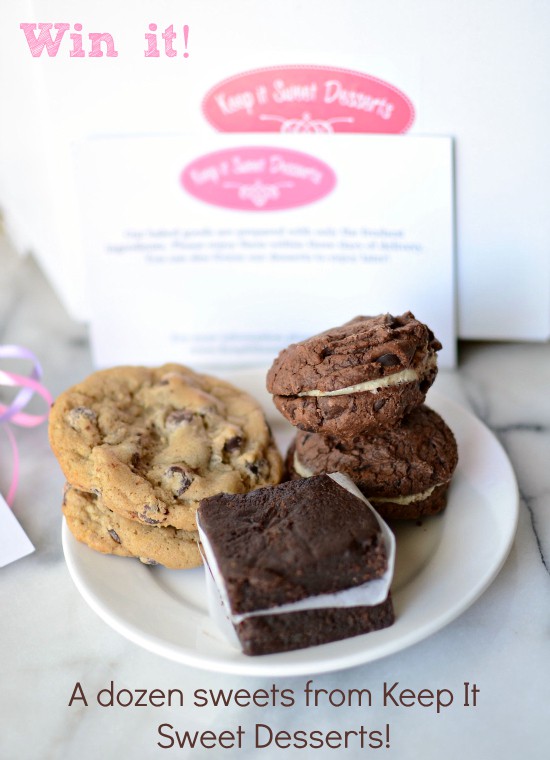 One (1) lucky reader will win a dozen brownies, cookies, or bars from Keep It Sweet Desserts. To enter, use the rafflecopter form below. Open to U.S. residents only, must be 18 years or older to enter. Giveaway runs through May 14th. Winner will be notified via the email used to sign into the rafflecopter and has 48 hours to respond to said email or a new winner will be chosen. Please see full details in the rafflecopter widget. Good luck!
Keep It Sweet Desserts provided me with samples to try at no cost and is sponsoring the giveaway. I was not compensated for this post, and all opinions are 100% my own.
SaveSaveSaveSave
Last Updated on August 18, 2022