This post may contain affiliate links. For more information, read my disclosure policy.
We are just about 6 months from publication date for my cookbook, Crazy for Cookies, Brownies, and Bars and I'm getting excited.
Things are happening my friends! Plans are being made and I just got a preview of how the book is going to look and I have to say – it's GORGEOUS.
Normally I don't like anything I do and I am hyper critical of myself but as I was scrolling through I was so proud of me – I am in LOVE with this book and I know you will be too!
Table of Contents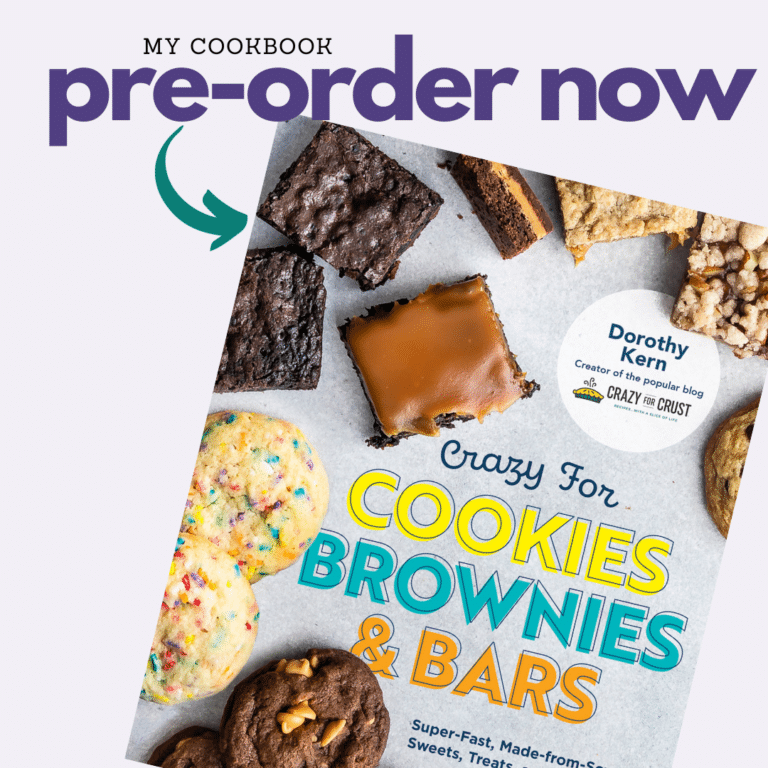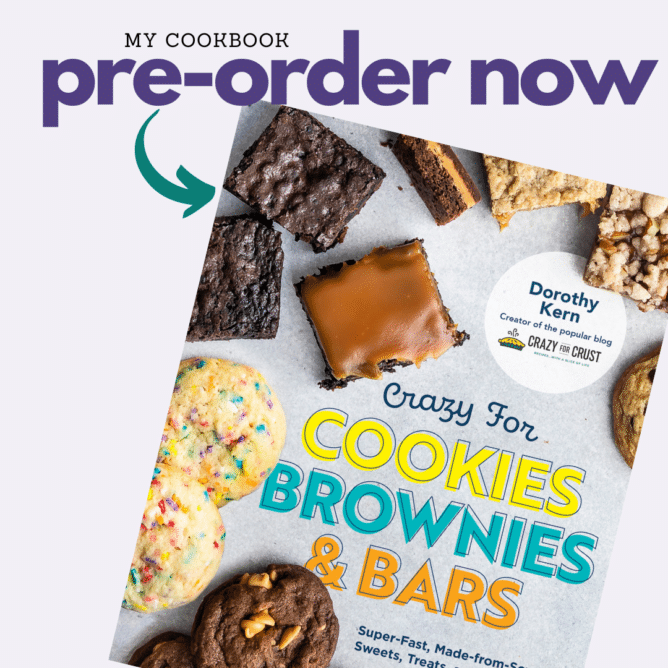 By the way I know it seems crazy there are still 6 months until release and that I'm talking about pre-ordering – it seems so far away! But did you know that the publishing world moves like a snail? And also, Amazon – the biggest book orderer – won't submit their final order for books until about a month ahead of time and they base their order on how many pre-orders there are. That's lots of words right their but the moral is: pre-orders are SUPER important. The entire success of a book is based on pre-orders!
FREE Bonus Recipes Book
To thank you all for pre-ordering Crazy for Cookies, Brownies, and Bars I am giving you a FREE eBook with BONUS cookie recipes! Think of it as an appetizer before the main course.
This eBook comes in PDF format and is totally free! Inside are 8 bonus cookie and bar recipes. It's 100% delicious and totally free as long as you've pre-ordered my book.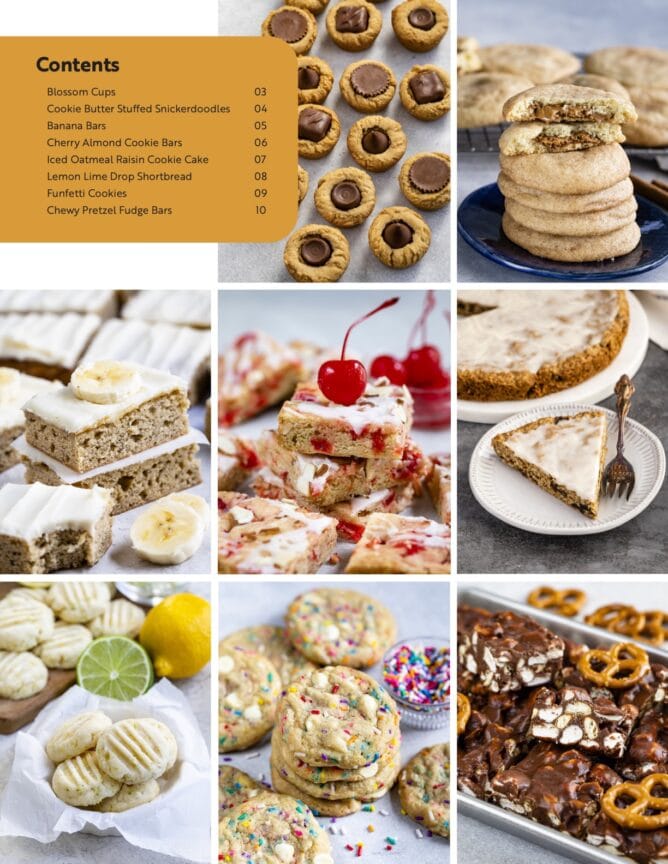 Think of the eBook as a tasty introduction to the recipes you'll see in Crazy for Cookies, Brownies, and Bars.
How to Get your FREE eBook
Once you've pre-ordered my cookbook you just need to email a screenshot of your receipt and you'll get your bonus recipes.
Pre-Order Crazy for Cookies, Brownies, and Bars (on Amazon or any of the retailers listed below).
Locate your receipt.
Forward the receipt or take a screenshot and send it to crazyforcookies@quarto.com
That's it – you should receive your PDF eBook in an email reply back.
Other Fun Things
Be sure to keep your receipt somewhere because we're having another few fun things happening before the book comes out. One of them will be a live zoom cookie exchange with me closer to the holidays! So keep that receipt handy so you can get in on that one too.
Order My Book
Last Updated on September 10, 2022