My Cookbook: Dessert Mash-Ups
{Wow, this post is way harder to write than I originally thought it would be. Who would have thought I'd have trouble talking about myself?}
Tap, tap, tap. Is this thing on?
I have an extra special announcement today. Something I've been waiting to "officially" share for a very long time:
My cookbook, Dessert Mash-Ups: Tasty Two in One Treats is now available for PRE-SALE!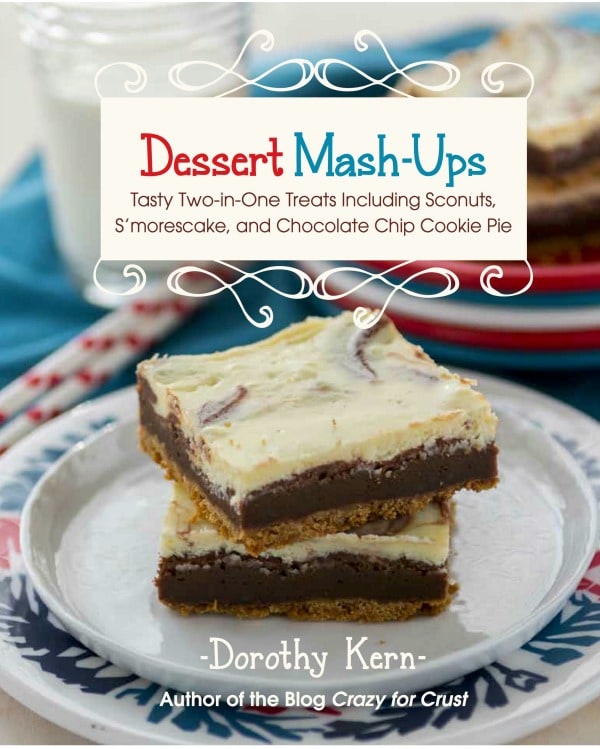 It's like I had a baby, but instead of it being a baby, it's a book. With recipes, pictures, and lots and lots of my sweat and tears.
I'm so excited to finally talk all about what's inside!
If you've lived anywhere outside of a rock lately, you'll have heard about a food mash-up. Taking two foods and putting them together. Frankenfood, so to speak.
A dessert mash-up? Is the best kind of food mash-up. It's all sweet: two kinds of desserts put into one delicious hybrid.
In other words, pretty much what I do here every single day.
It's really a topic made for me, don't you think? And I hope that you're going to love all the recipes in the book. Want to see a sneak peak?
You know you do!
There are 50 mouth-watering dessert mash-up recipes to choose from – all with photos taken by yours truly. Cheesecake with cookies, pie with candy, cookies with pie, cheesecake with brownies, cake with breakfast and so many more combinations that will make you want to get in your kitchen.
The book is broken into sections:
Breakfast
Candy
Cookies, Brownies, and Bars
Pie
Cake and Cheesecake
Sweet Dips
Holiday Recipes
Each category is filled with a list of desserts that are two-in-one like: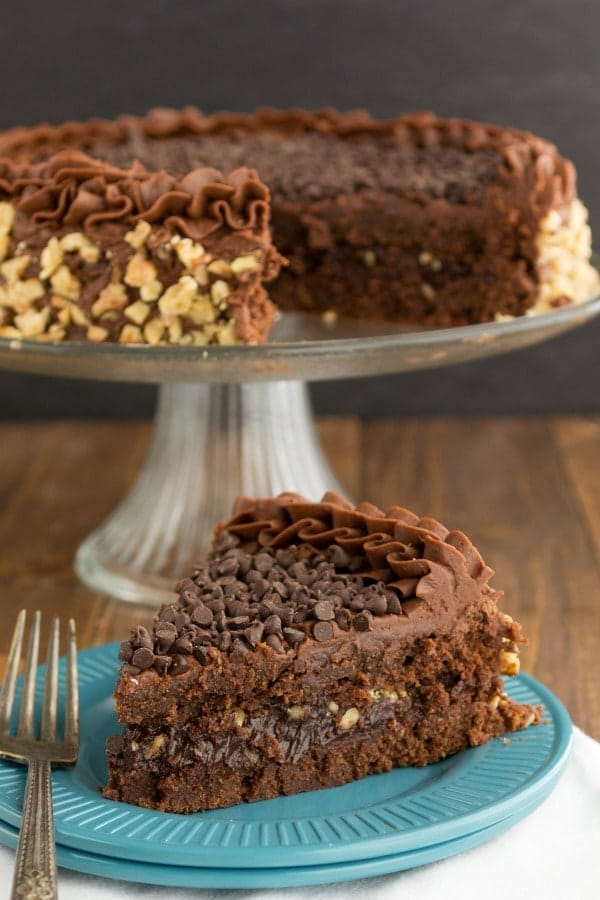 Death by Chocolate Brownie Layer Cake. Yup, it's like it sounds. Layers of brownie "cake", filled with chocolate ganache and topped with chocolate frosting.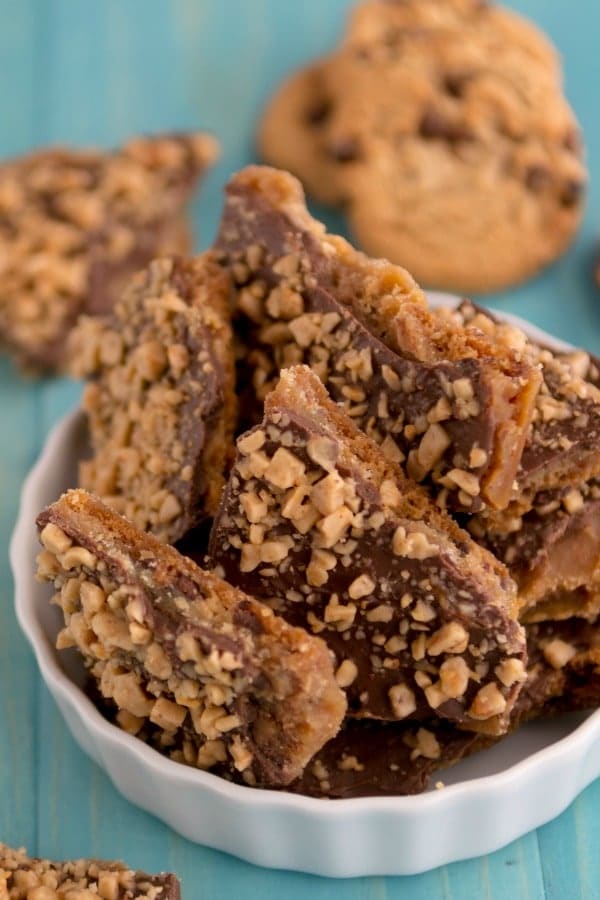 Chocolate Chip Cookie Toffee Bark. This is one of my favorite recipes in the book – and it's going to be yours too. Think Christmas Crack made with chocolate chip cookies for the base!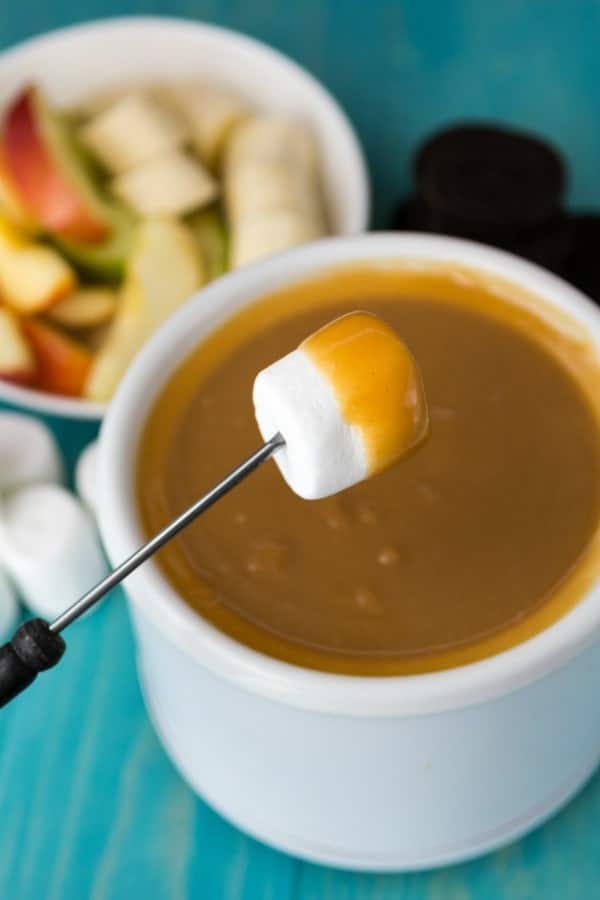 Peanut Butter Cookie Fondue. Y'all know my love of peanut butter. There's no shortage of PB recipes in the book and this is one of my favorites. Perfect for any party (of 1 or many, I won't judge), it tastes like a melted peanut butter cookie!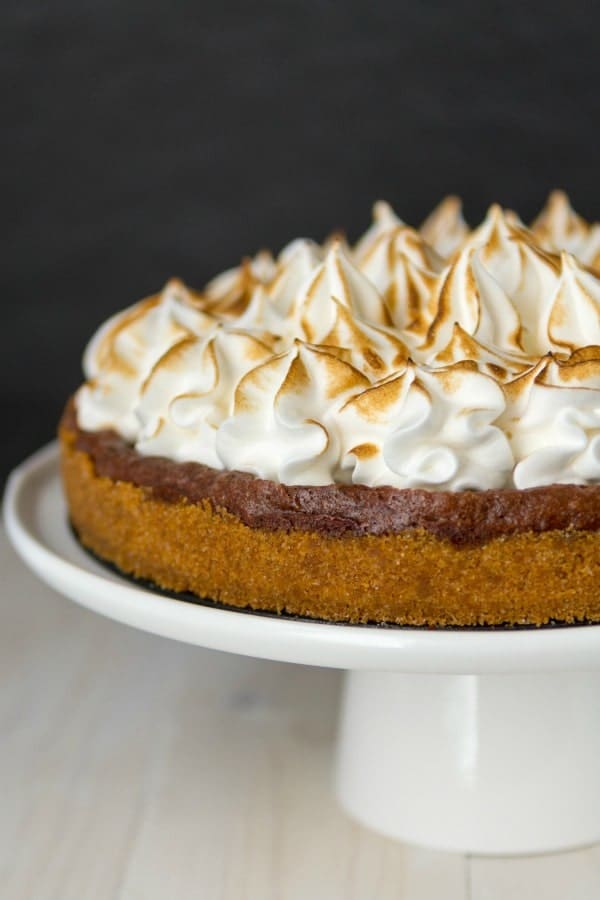 S'morescake. Another one of my favorites, because it has a crust. This is the mash-up between a s'more, a rich flour-less chocolate cake, and a pie. To. Die. For.
Are you drooling yet?
And if all that wasn't enough, you'll find a flavor for every taste:
Lemon (of course)
Strawberry
Mint
Chocolate
Vanilla
Almond Joy
Cookie Dough
Coconut
Cake Batter
Rocky Road
Apple Pie
Pumpkin
Turtle
and so many more!
Dessert Mash-Ups: Tasty Two-in-One Treats comes out in mid-September but it's available for pre-order right now! You can order it at Amazon or at Barnes and Noble and it'll be shipped once it officially releases.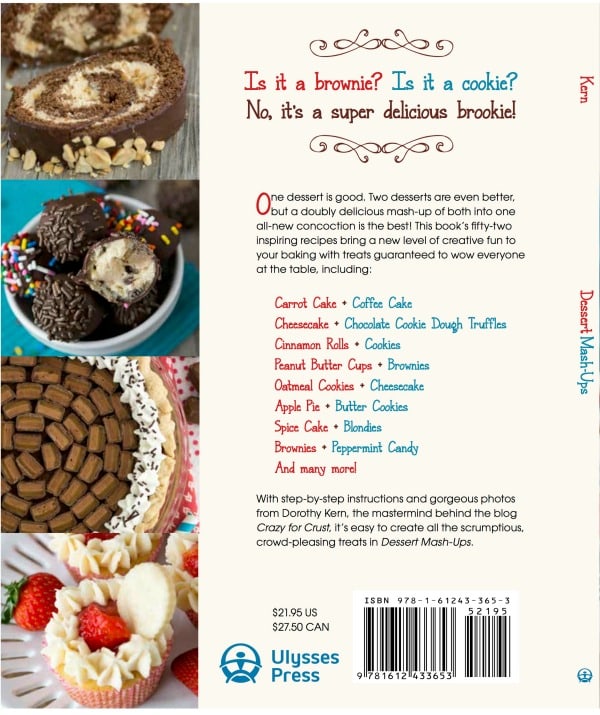 I can't write this post without a thank you to all of you. Without your support, comments, and readership, I wouldn't have been able to write this book. Heck, without this blog, I wouldn't have even known I wanted to write a book.
Someone pinch me, I must be dreaming.
So, thank you. For reading, for commenting, for pinning, and for following along. I heart you all and I'm so appreciative that I have all of you in my life – even if it is just a little tiny corner of the internet.
And stay tuned. Over the next couple of months I expect to have lots more to say about this cookbook. There will be giveaways and more in depth looks at what's inside. Along with a new site design and my blog's 4th birthday, September is going to be a rockstar month. (Or one in which I drink lots of wine. Whatever.)
Thank you for reading! Oh, and did I mention you could pre-order the book now on Amazon or Barnes and Noble?
Good, I didn't want to forget that part. 🙂