18
Oct 12
Breakfast Sandwich Maker Giveaway {12 weeks of giveaways}
If you love breakfast sandwiches this breakfast sandwich maker giveaway is for you!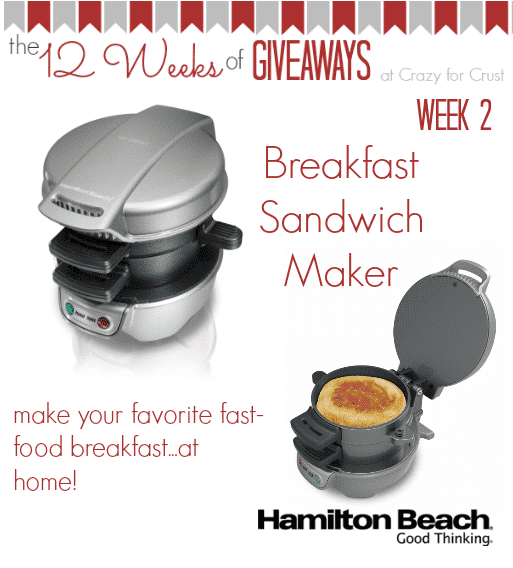 Do you often stop for a fast-food breakfast? Those things might be yummy – but they aren't very good for you. And they can add up if you're buying them every day. So why not make your own?
Hamilton Beach has revolutionized the breakfast game with their new Breakfast Sandwich Maker.  It's all about making a fresh breakfast sandwich you can grab and go. Just choose your bread and layer on the fixings: egg, cheese, precooked meat, or the ingredients of your choice. In five minutes or less, your perfectly assembled breakfast sandwich is ready to eat. You can customize your breakfast sandwich with a practically endless variety of fresh ingredients. Now you know why everyone who loves breakfast sandwiches wants this product in their kitchen!
And it's not just for breakfast! I made myself a lunch sandwich last week – and it was so good. I didn't even need to leave my house and I was only away from OBC for about 10 minutes total.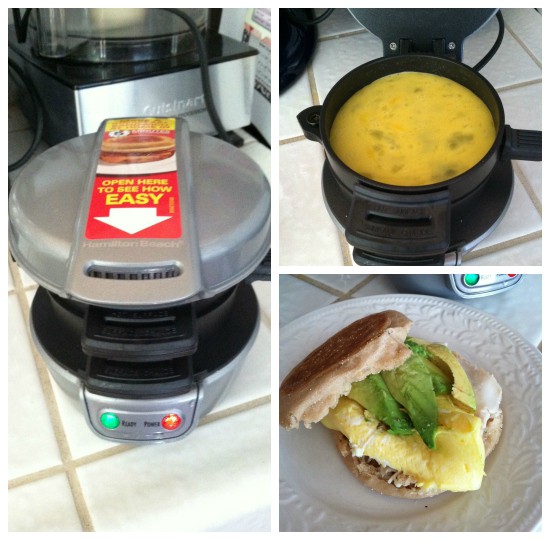 This little machine is such an easy way to make a fast breakfast. You know you want one right? We're in week 2 of the 12 weeks of giveaways and this machine will for sure make your holiday mornings easier.
Enter via the rafflecopter form. One lucky winner will win a Breakfast Sandwich Maker from Hamilton Beach. Open to U.S. residents only, must be 18 years or older to enter. Giveaway runs through Friday, October 18, 2013. Winner will be notified via the email. See full rules and restrictions in the rafflecopter form.
Good luck!

 Subscribe via email and have sugar delivered straight to your inbox!