10 Blogs You Should Be Reading #2
This post may contain affiliate links. For more information, read my disclosure policy.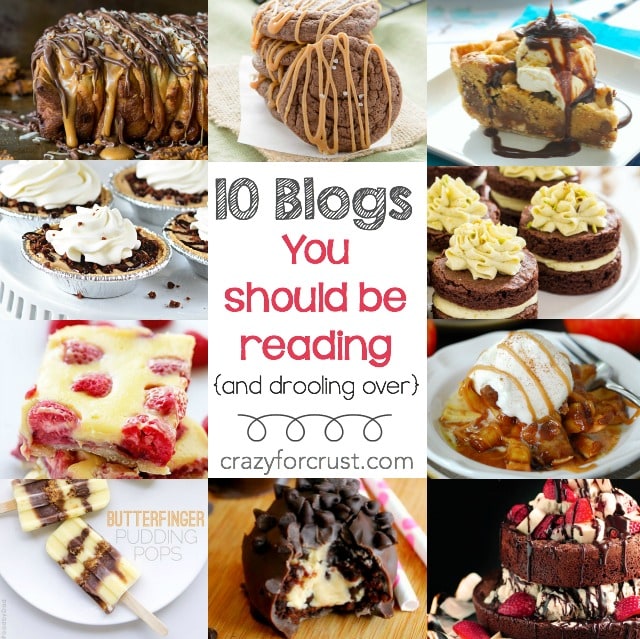 Happy Saturday! I'm back today with my second installment of 10 Blogs You Should Be Reading. I am really enjoying doing this series and I wish I could do it every week, because there are so many amazing blogs out there. There are so many that I don't even know about. If you have one you think I should feature, leave it in the comments. 🙂
Todays list combines some bloggers you may know by name. I'm lucky to call several of those on this list friends! They're all food bloggers today…but then again, that's what I read most often. I hope you enjoy this list. Click through to show them some love!
If you're interested, my most recent eBay and Parade posts are linked at the bottom. I'd love for you to check them out! Have a great weekend…another great recipe coming tomorrow. xo
Not only do I love this blog, but I love it's author. Shawn is one of the sweetest people I know and she still likes me even though we roomed together at BlogHer Food last year. I love her recipes (and she makes everything from dinner to dessert) but I absolutely love her photography. Every image looks like the cover of a book. Key Lime Pie Muddy Buddies, Samoa Pull-Apart Bread…you name it, it's not only gorgeous but sounds like I need a drool cup. She even has a book coming out!
I've only virtually met Jen through our blogs, but I know the first time I saw the title of her blog I was intrigued. Pretty much, that's me too. I'm so introverted it's not even funny! I really resonated with her about page and of course, her recipes are to die for. Things like No Bake Snickers Cheesecake and Salted Caramel Fudgy Brownie Cookies just make me drool almost daily!
Oh, how do I write this paragraph without becoming a blubbering idiot? You all probably know how much I love Lisa from Wine & Glue. I met Lisa because she wrote me an email a few years ago. That email so resonated with me that I immediately clicked over to her blog and the rest was history. I'd visit her blog no matter what she posted, but usually she makes things like Banana Monkey Bread with Nutella Ganache and Chocolate Peanut Butter Brookie Pie which make me want to be her neighbor. And she loves cocktails as much as I do. I'm so happy I can call her a friend as well as a "blog friend."
I met Beth, I think, because she left a comment on my blog. I clicked over and was greeted with some of the prettiest photos I'd ever seen. We eat with our eyes first and mine got totally stuffed that day. Desserts like Funfetti Cheesecake, Strawberry Lemon Layer Cake, and Mini Cookie Butter Brownie Pies are the norm on Beth's blog. Be ready to drool.
I discovered Shinee just before Christmas. I've found so many gorgeous looking recipes on her blog! Click on over and find things like Roasted Garlic Breadsticks and Mini Chocolate Layer Cakes that will make your tummy grumble because it's drinking a green smoothie. #trustory Also? She loves macarons and 24. We're destined to be friends. 🙂
If you don't already know Jocelyn, I don't know what you're waiting for. I have to say, whenever I think of Jocelyn I lose my words. She is one of those amazing women that is so nice and friendly that she makes you feel like besties from the first time you meet. I've only met her a few times in person and whenever I do I feel like I'm hanging out with someone I've known forever. Not only that, but her blog is full of the most deliciously amazing recipes. She posts major comfort food from dinners and drinks to dessert. Check out her Raspberry Lemon Bars and her Chocolate Chip Cookie Skillet and you'll see what I mean. Go to her blog for her recipes, stay for her kind and wonderful personality!
I've been reading Tonia's blog for years and I feel like we've grown up together. The Gunny Sack is not just all about food. She posts fun crafts AND great food. I'm kind of jealous of her dual creativity. 🙂 I absolutely love her desserts, like the Bloomin' Baked Apples and Peanut Butter Cup Cookies but whenever I need a DIY gift I head to her first, because I'm in love with all her homemade scrubs!
I met Matt (and his wife Naomi) at the Pillsbury Bake-Off last year. Seeing men at blogging events is a little like actually seeing a leprechaun – it hardly ever happens. Matt was super nice and gave me tons of advice about Twitter (which I actually implemented and it's working!). His recipes are simple and delicious and range from hearty dinners to sinful desserts. Recipes like Philly Cheese Steak Pull-Apart Bread and Butterfinger Pudding Pops speak to his tagline: Real Food. Real Life.
You all know Hayley right? I mean….you should. I've talked about her enough. Hayley is not only an amazing blogger but she's my neighbor, and my friend. She's so super cool, I want to grow up and be just like her. And? She posts things like brownie bombs and Mint Oreo Overload Cake. Her stories are fabulous and totally all true. Trust me, I've been with Hayley when weird people chat her up. It's surreal. Also? THIS.
Karyn, the blogger behind Pint Sized Baker, also runs this gorgeous food blog. I absolutely love the idea behind Dieter's Downfall. Each week Karyn posts three recipes to the blog. The first two are components of the third grand recipe. For example, she made decadent brownies on day 1, ice cream on day 2, and then on day 3 put them all together to make a Banana and Ice Cream Tower. Karyn decided to push her baking skills and try to make recipes completely from scratch and those recipes make up Dieter's Downfall. In the words of her tagline, Yeah, I'd cheat on my diet for that. And I really would.
Well, that's it for today, my friends. 20 blogs down and 2,000,000 to go. Kidding…there are probably like 4,000,000 blogs now. 😉 Have a great weekend!
But wait…before you go. Check out my latest eBay and Parade posts!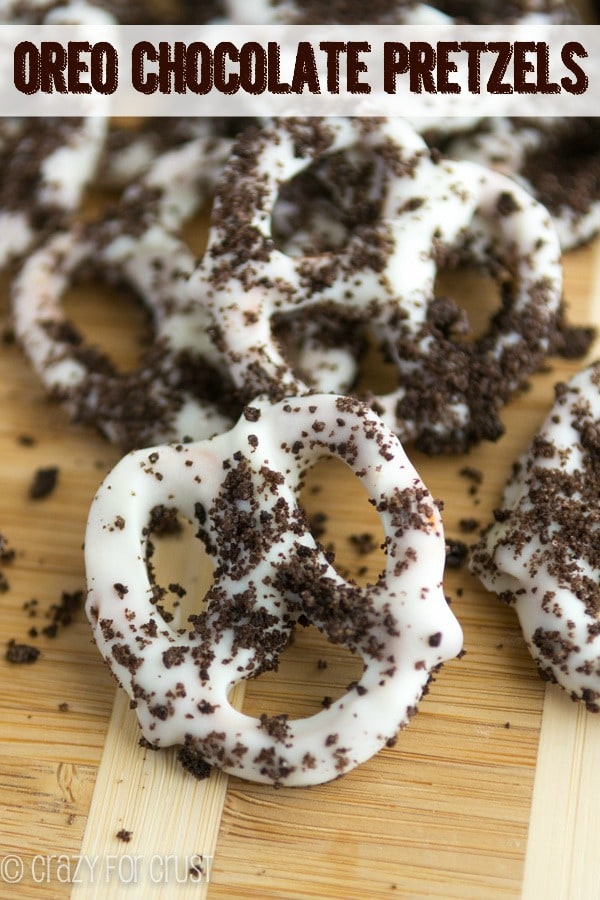 How to Cut the Perfect Slice of Pie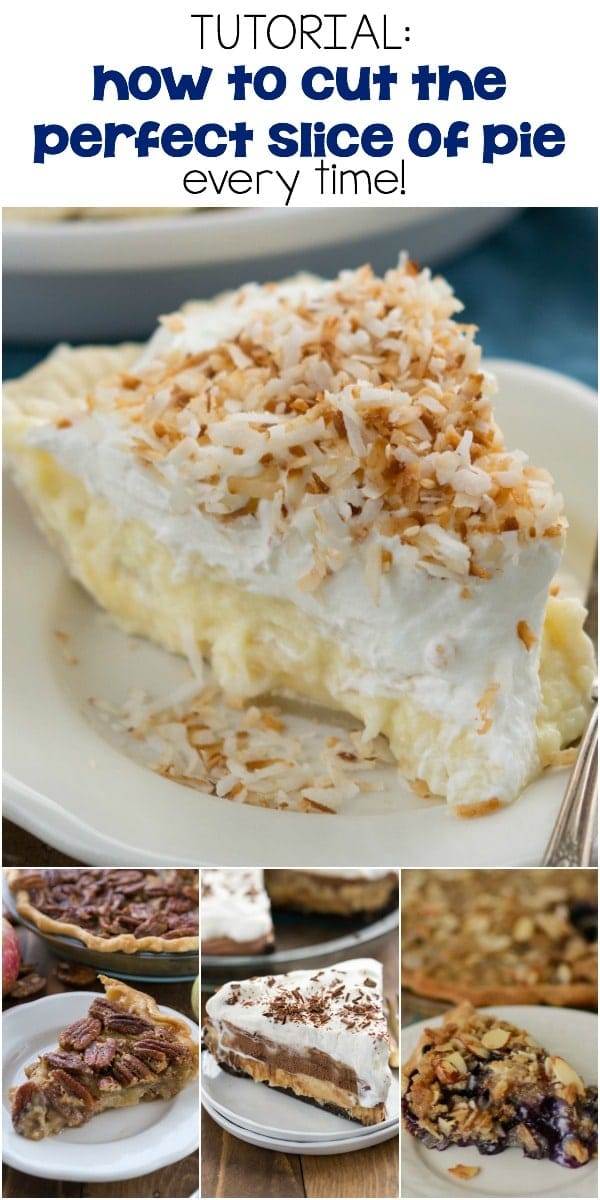 23 Marvelous Muddy Buddies Recipes