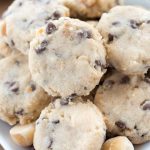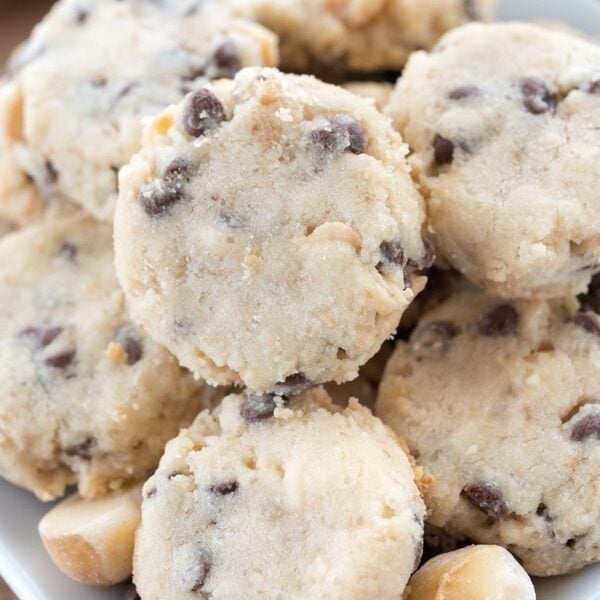 Print
Macadamia Chocolate Chip Shortbread Cookies
These Macadamia Chocolate Chip Shortbread Cookies are buttery and soft and the perfect shortbread cookie! Filled with finely crushed macadamia nuts, the flavor is one of the best ever - especially with chocolate chips!
Line cookie sheets with silpat baking mats or parchment paper.

Make sure you've crushed your macadamia nuts very small. Use a food processor to make it easier.

Mix butter and sugar in the bowl of a stand mixer fitted with the paddle attachment. You can also use a hand mixer. Ad vanilla, flour, and salt and mix until combined. Mix in finely crushed nuts and chocolate chips and stir combined.

Scoop 1 tablespoon balls of cookie dough onto prepared baking sheets. These don't spread much so you can place them closer together than a normal cookie. Press dough balls down slightly with the palm of your hand. Chill cookies on cookie sheets for 15 minutes.

Preheat oven to 350°F.  Bake chilled cookies for about 12 minutes, until they start to get golden around the edges. Let cool completely before removing from cookie sheets. Cookies are crumbly and buttery. Store in an airtight container for up to 3 days or freeze for up to 1 month.