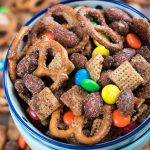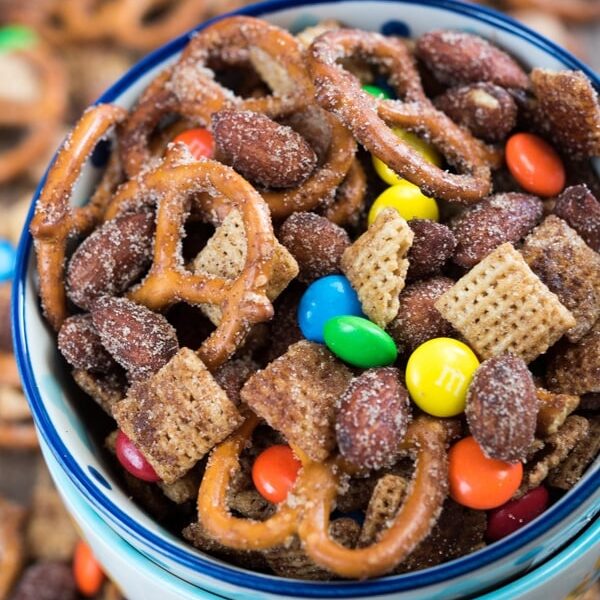 Print
Cinnamon Sugar Snack Mix
This snack mix has it all: cereal, pretzels, almonds, candy and cinnamon sugar! It's easy, fast, and is a great snack!
Preheat oven to 350°F. Line a cookie sheet with parchment paper or a silicone baking mat.

Place melted butter in a large bowl. Add pretzels and cereal, toss to coat. Add sugar and cinnamon, toss again to coat. Pour onto prepared cookie sheet. Bake for 18-20 minutes, stirring after 10. Let cool.

Once the mix is cool, toss with M&Ms and almonds. Store in an airtight container for up to 7 days.