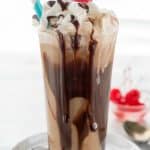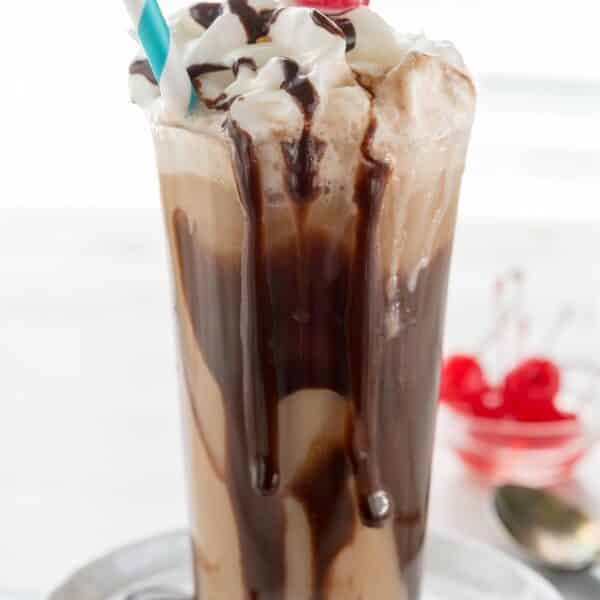 Print
Iced Coffee Soda
Have your soda and your coffee too! Only 3 ingredients makes this iced coffee soda an easy recipe for dessert or an afternoon snack!
Drizzle chocolate sauce in your glass. Fill 2/3 full with iced coffee and top it off with the soda. (The ratio is best at 2/3 iced coffee to 1/3 soda.) Top with whipped cream and more chocolate sauce for a special treat!

For an adult beverage: add a shot of vodka, amaretto, or coffee liqueur before adding the soda.