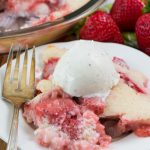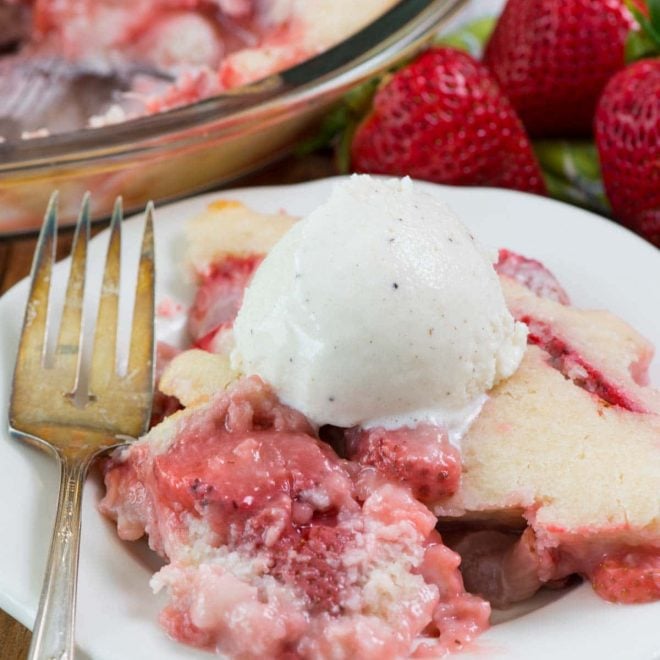 Print
Easy Strawberry Cobbler
Easy Strawberry Cobbler - this easy cobbler recipe uses fresh berries and is topped with an easy batter that can be made lower in sugar!
Preheat oven to 350°F.

Stir together  flour, melted butter, SPLENDA, baking powder, and milk. The batter will resemble a thick pancake batter.

Place chopped strawberries or fruit in a 9-10" pie dish (you can also use a 9" round or 9" square). Sprinkle with extra SPLENDA as desired.

Pour the batter over the strawberries. Bake for 20-30 minutes or until the batter is cooked through and golden brown.

Serve with ice cream or whipped cream. It's best warm served the day it's made but can also be eaten for up to 2 days, store tightly covered in the refrigerator.