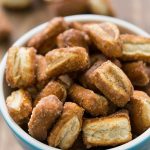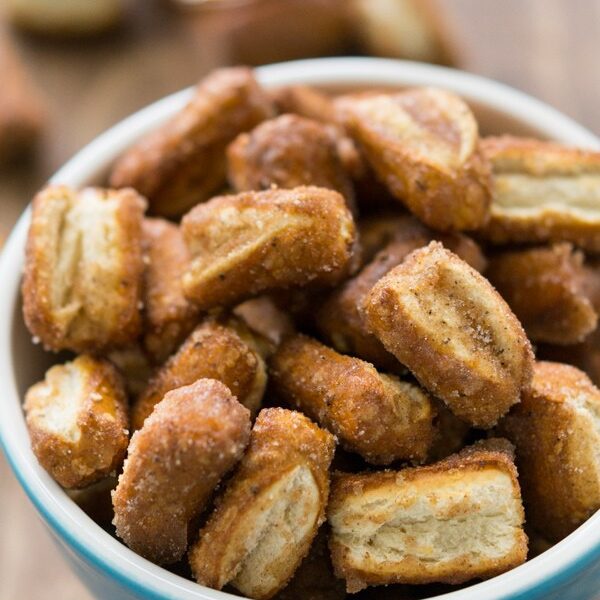 Print Recipe
Sweet & Spicy Pretzels
The perfect snack for parties, afternoon munchies, or gifts! Pretzels are coated with maple syrup and a spicy sweet cinnamon mixture. It's addicting!
Preheat oven to 350°F. Line a cookie sheet with parchment paper or a silpat baking mat. Place pretzels on the cookie sheet.

Mix sugar and all spices in a small bowl. Place maple syrup in a large bowl.

Bake the pretzels for about 3-5 minutes, until they're hot to the touch. Pour the pretzels in the large bowl of maple syrup, toss to coat. Sprinkle the spice mixture over the top and stir to coat. Turn out the pretzels on the cookie sheet and let cool completely.

Store in an airtight container for up to one week.