Carrot Cake Cinnamon Rolls start with the best cinnamon roll dough and are filled with a carrot cake brown sugar filing. These are soft and perfect with cream cheese frosting.
There are more than three days a year when cinnamon rolls are perfectly acceptable for breakfast: Christmas, Mother's Day, and Easter. These carrot cake rolls are perfect for all three, but especially when the Easter Bunny visits!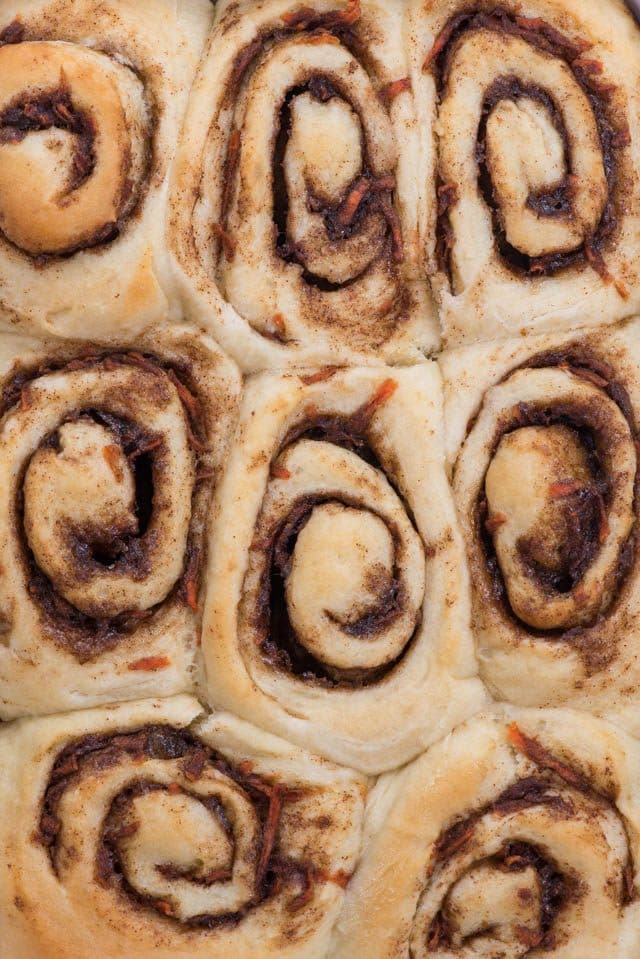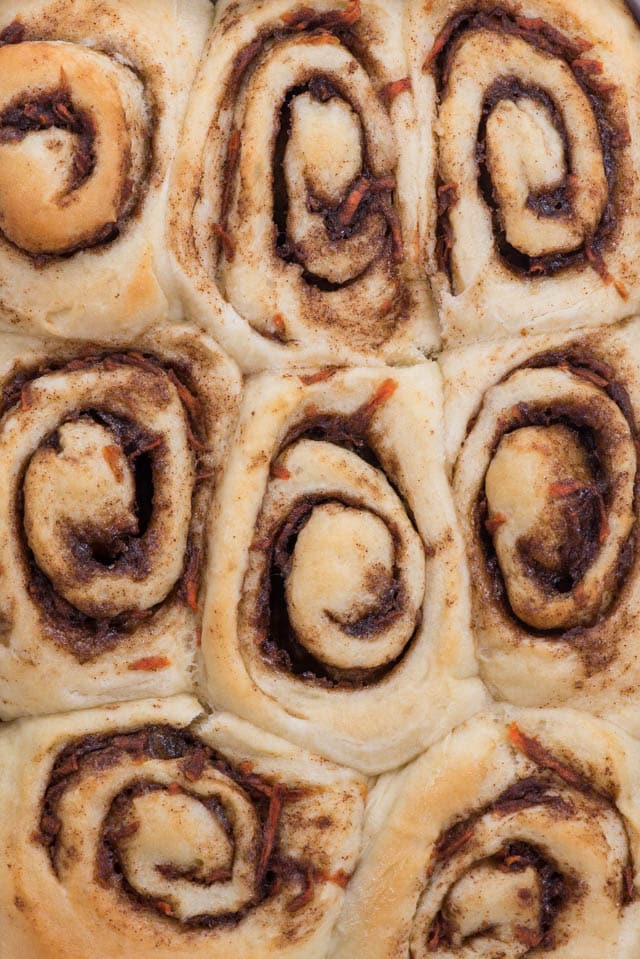 I'd like to say that I am pretty sure I invented Carrot Cake Cinnamon Rolls. I know that's a big and bold statement but…the proof is in the date stamp, or at least it was, until I updated this post.
(Wait – don't leave. Don't be mad, please? Yes, this is an old post that I updated. But it's ALL NEW and totally improved! And it desperately needed a reboot.)
When I was private searching "carrot cake cinnamon rolls" yesterday while writing this, my original post is 6th on google. This post was originally posted in 2012, with horrible photos and a questionable recipe. (Hey, don't fault me. I was a newbie blogger who didn't know what she was doing but thought she knew it all…kind of like teenagers.)
If I scroll the top 10 on page one of google, all the other dates are 2015 and newer. Now this post will look like I'm copying them. HA!
Anyway…let's talk about my new and improved Carrot Cake Cinnamon Roll recipe. This unique sweet roll recipe has a fluffy yeasted dough and is filled with a brown sugar cinnamon mixture that also has shredded carrots and some carrot cake spices. On top? It's all about the cream cheese icing, of course.
It wouldn't be carrot cake without cream cheese icing!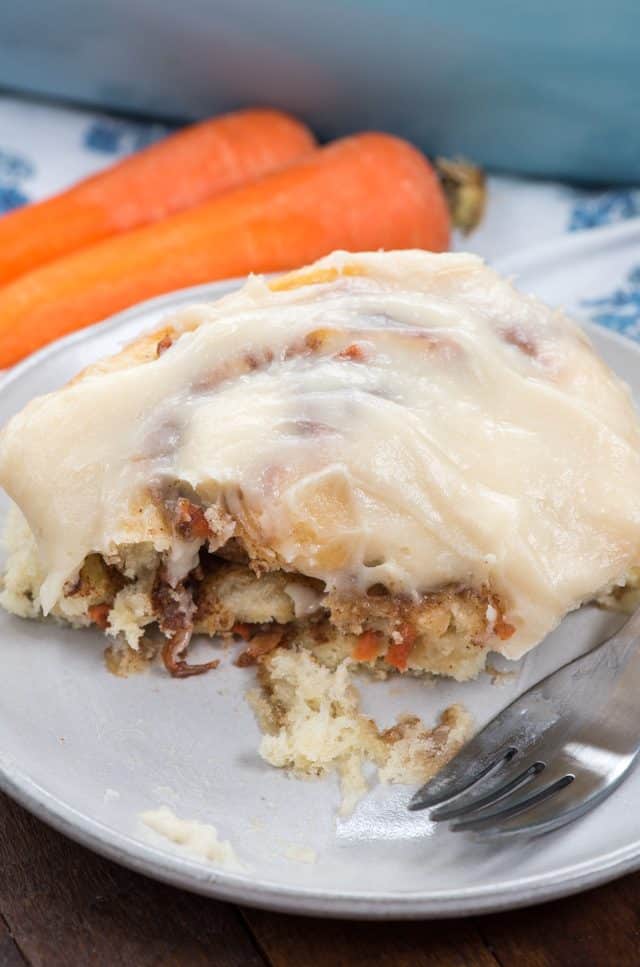 6 years ago when I first made these rolls, I used an old cinnamon roll dough recipe. Now, don't get me wrong, I still love that recipe. But since that time I've discovered the best cinnamon rolls that ever existed and that is now my gold standard when it comes to making a sweet bread dough. This recipe is fluffy and light and sweet and just like a cinnamon roll dough should be.
The best thing about these rolls isn't just the flavor, but the fact that they can be made ahead of time. These are overnight cinnamon rolls or freezer cinnamon rolls, or even make them and eat them rolls. Depending on your time limit, you can make them however and whenever you want.
When I make cinnamon rolls for Christmas, I like to make them ahead of time. No one wants to be letting dough rise on Christmas morning! I make this same recipe (without the carrots) for Christmas and I make them up to a few weeks ahead and freeze them. Or, if I make them on Christmas Eve, I just put them in the refrigerator overnight, then bake them in the morning.
The overnight cinnamon roll method works really well for holidays like Easter or Sunday brunch, or anytime you don't want to be bothered early in the morning. That's what I want to wake up to: a giant fluffy cinnamon roll with cream cheese frosting!!