This post may contain affiliate links. For more information, read my disclosure policy.
Happy Saturday friends!! It's been too long since I wrote one of these posts. Summer was insane, as usual.
1. Ready for some Kitchen remodel updates? If you're following along on Instagram you're getting some sneak peaks (follow the hashtag #cfckitchenremodel). You're probably tired of hearing about it by now, I know, but it's getting so close! We're in that period where it's teasing me…the cabinets are in but I can't use it yet.
Here is after demo, day 1: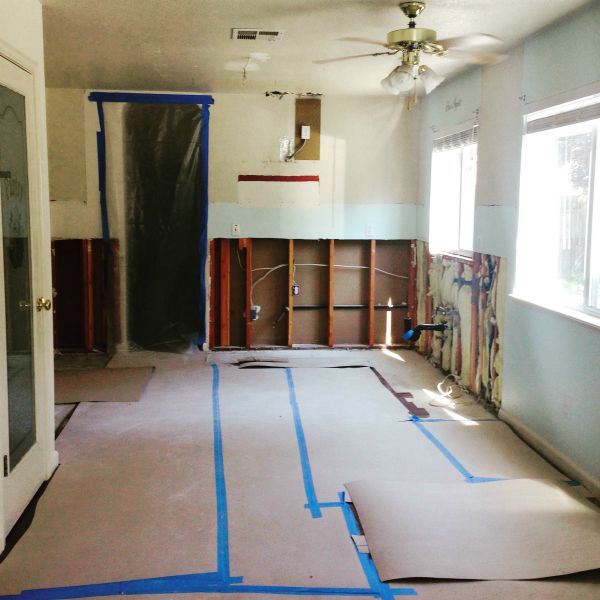 When they opened up the walls they found an empty 12-pack of beer, so I'm super confident that my house will stay standing for several more years.
Here's a sneak peak of the cabinets: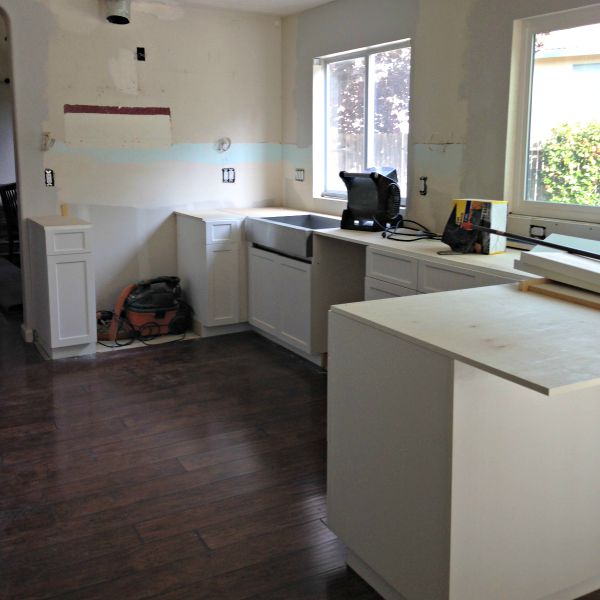 I'm so excited about how it's turning out. We didn't do very many changes to layout because of space restrictions, but it feels so much better. The design that KitchenMart did is perfect! The contractors are so nice, nothing but professional, and they're ahead of schedule! (Also? They love Ginger and she looooves them.)
2. We finished the final episode of Friday Night Lights last week. I cried, then I mourned the loss, then I started watching it again. I think I need a Coach Taylor in my life.
Also – spoiler alert – Julie and Matt, thank goodness!! ❤️
3. Some of my favorite recipes from the past few months: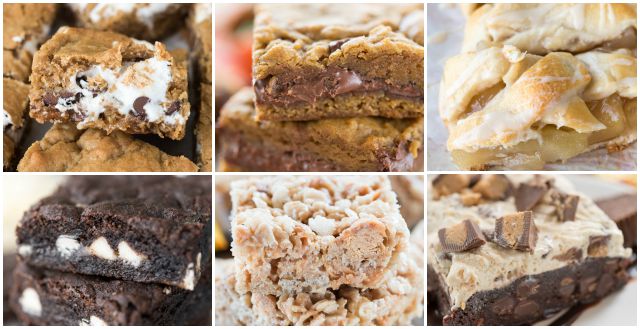 Gooey Oatmeal S'mores Bars / Pumpkin Nutella Cookie Bars / Easy Apple Strudel / Gooey Oreo Cookie Bars / Butterfinger Krispie Treats / Peanut Butter Ice Cream Brownies
4. We were lucky enough to go to Los Angeles at the beginning of August. Sony Pictures is one of Mel's clients and since Jordan was off school we all went down to LA for a few days.
This is the one and only time Mel's job is cooler than mine: we got to take a behind the scenes tour of Sony Pictures. We got to see the set of the new Dr. Ken show coming up this fall, as well as where Wheel of Fortune was taped and more. The biggest bummer was I couldn't take very many pictures! It killed me the entire afternoon, ha!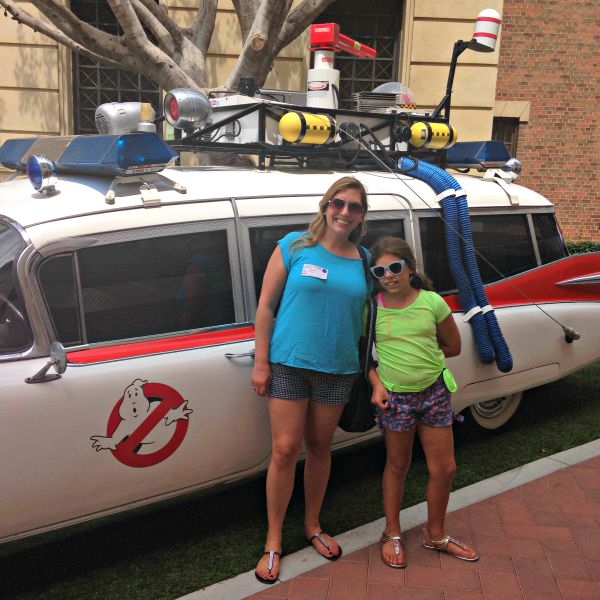 Jordan was all "Why is this car so cool?" #MustWatchGhostbusters
5. While Mel worked, Jordan and I did something super fun that, if you're in the LA area, you must do. Duff (aka Ace of Cakes) has a cake shop on Melrose and part of the bakery is a decorate-your-own cake store called Duff's Cakemix. We had a blast decorating this layer cake (and eating it too).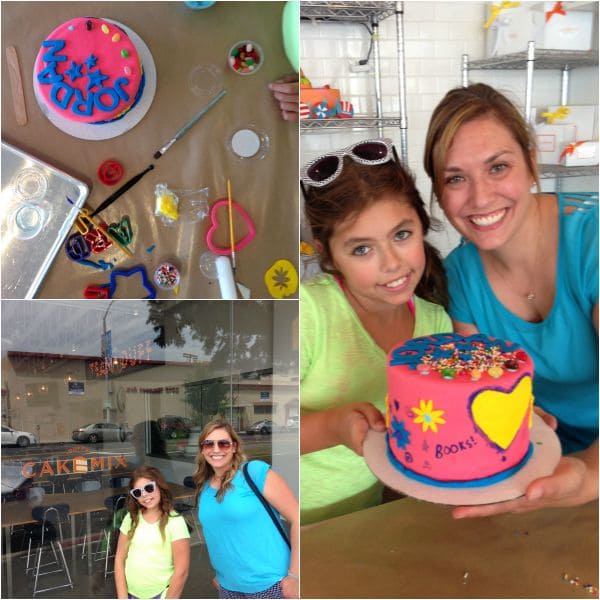 6. Then, because I just couldn't help myself, this happened: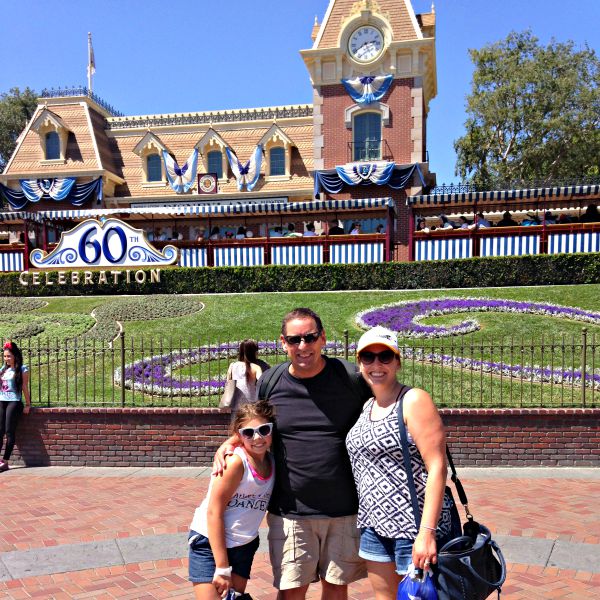 7. And so did this, obvi.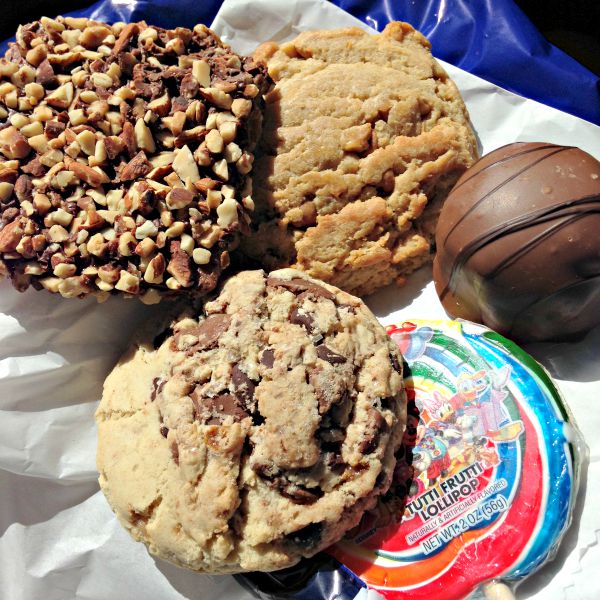 Hey, when in Disneyland…
(FYI, I've made my own versions of their XL Chocolate Chip Cookie and XL Peanut Butter Cookie!!)
8. My most recent Stitch Fix! I can't believe I haven't shared this with you before now.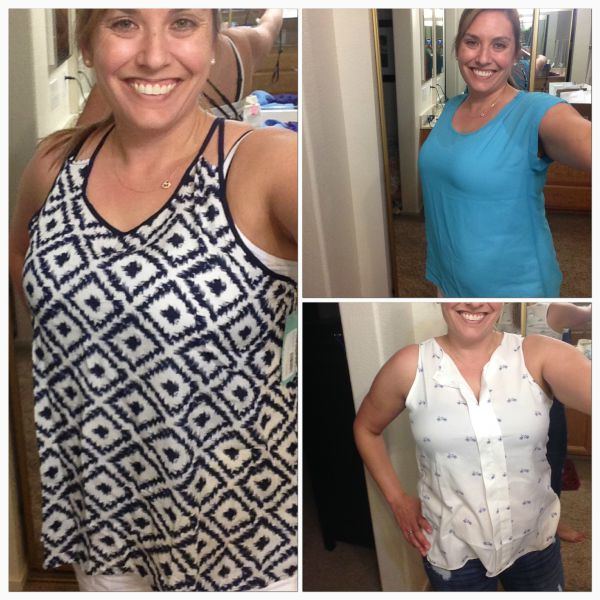 As you can see, I wore two of the tops all over Los Angeles!! 🙂 (Check out Stitch Fix here!)
9. Recipes I'm in love with this month:
Chocolate Kahlua Fudge by The Kitchen is My Playground
Easy Cinnamon Sugar Waffles by Inside BruCrew Life
Praline Crunch Apple Cake by Cookies and Cups
Pumpkin Pie Cookies by Spend with Pennies
Maple Apple Upside Down Skillet Cake by Foodie With Family
Coconut Almond Banana Bread by Very Culinary
Lightened Up Skillet Lasagna by Wine & Glue
Blackberry Pie Bars by Mariah's Pleasing Plates
Easy Cheese Bomb Bread by Averie Cooks
10. Taylor Swift!!! Jordan and I got to go see her at Levi Stadium. She's amazing! (It was Jordan's birthday present from February.)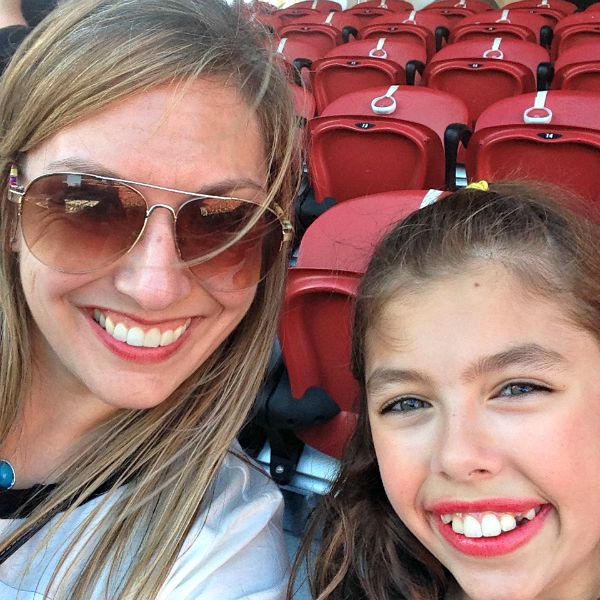 11. I'll leave you with this, my new favorite saying: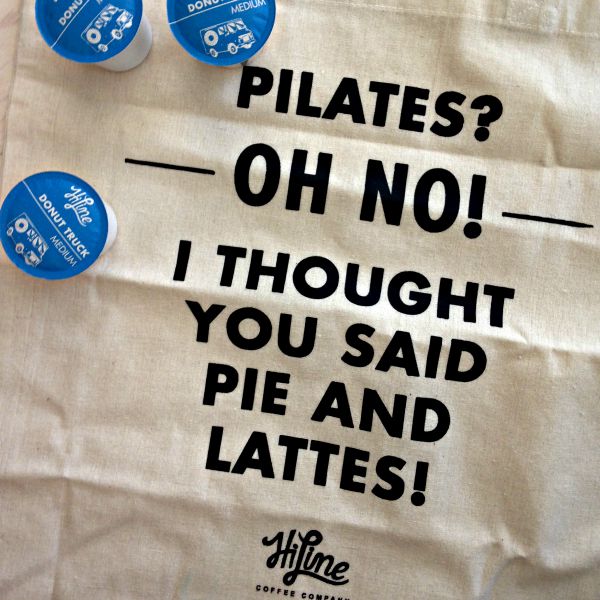 Have a wonderful weekend! Back tomorrow with CHOCOLATE!! 🙂
xo,
Dorothy
Disclosure: KitchenMart is discounting my kitchen remodel in exchange for these posts. This post contains affiliate links.
Last Updated on August 18, 2022