Happy New Year!
This post may contain affiliate links. For more information, read my disclosure policy.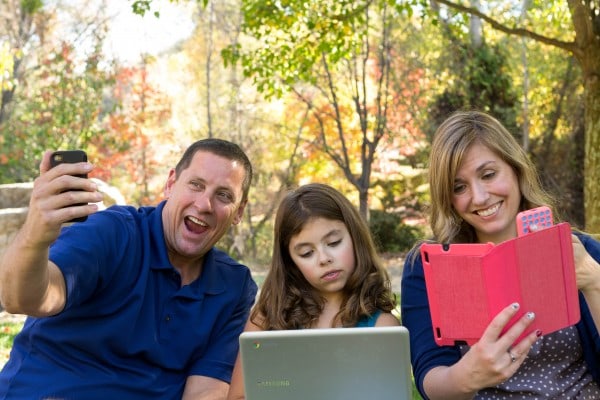 Let's stay connected in 2015!
I hope that you have a happy new year's eve celebration tonight! Please be safe, and eat like there's a diet tomorrow. 🙂
I've been dying to share this photo. It was on the back of our Christmas card. It's kind of typical of my family. I'm always online in some way…
Have you enjoyed my recipe collections over the past week? I'm spending a little more time relaxing with my family. New recipes starting tomorrow! And some of them are healthy…but they don't taste it. Be sure to check back!
Until then, have a Happy New Year. I'll be watching the ball drop at 9am (PST) and then going to bed like an old lady.
Thank you all for your support and kindness this past year. It's been a whirlwind and amazing year, and I couldn't have done it without you.
See you soon!!
xo,
Dorothy