Crazy Sweet Tuesday
This post may contain affiliate links. For more information, read my disclosure policy.
Well hello friends! Welcome to Crazy Sweet Tuesday, where sugar rules the day.
Did you all have a great Labor Day weekend? I hope so! We visited my parents' and then had a relaxing day at home today. Summer still has a hold on Mother Nature here in Sacramento. So it's still HOT when all I want to do is eat pumpkin treats, wear jeans and boots, and get a hot latte from Starbucks.
I have a feeling I have a few more weeks (at least!) before we get relief. Oh well. I'll have to live Fall vicariously through all of you who live where Labor Day actually means Fall is coming!
Now for the fabulous features from last week…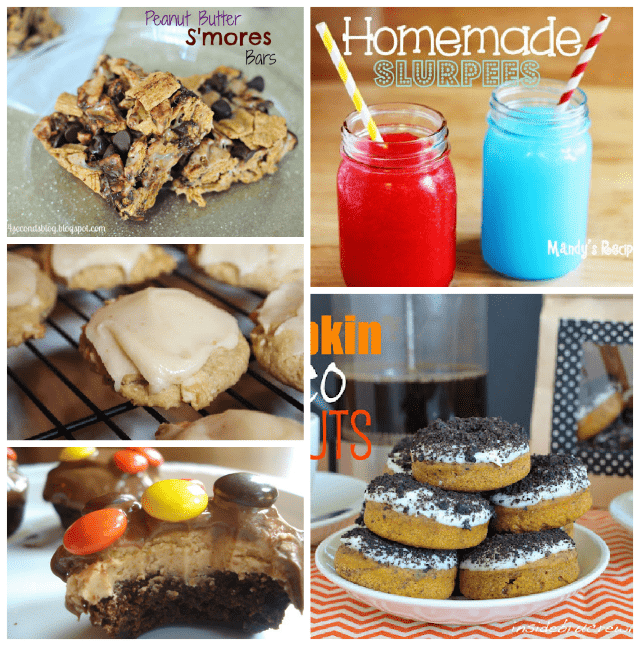 Peanut Butter S'mores Bars by Back For Seconds. It's still summer here. I still want S'mores!
Homemade Slurpees by Mandy's Recipe Box. Yes, this recipe WILL be made. I assure you!
Frosted Cashew Drop Cookies by Milwaukee Kitchen. I want to make these for Christmas!
Pumpkin Oreo Donuts by Inside BruCrew Life. Pumpkin + Oreo = Dorothy Love
Reese's Peanut Butter Cup Brownies by Baked from a Box. I mean, there really aren't any words, are there?
And now, for the most clicked treat last week…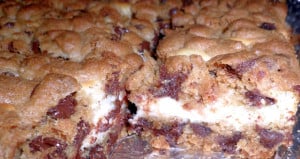 Arlington Bars by Cooking to Perfection. Cookies and Cheesecake, yo!
Thank you to everyone who linked last week, and who hung in there during my transfer and came back even after getting errors. I love y'all!
Well, I still have a few hours of "holiday weekend" left, so I'm gonna go enjoy. Have a wonderful week and I can't wait to see what sugar you share with me. 🙂