The day I've been planning and working on for months: Merch drops TODAY! If you love fun shirts and tanks you're going to want to shop your heart out!
One week offer: Merch only available July 6-July 13!
CLICK TO SHOP BELOW:
I've partnered with Flavour Gallery to produce a super fun sprinkle and baking themed line of shirts – and they are awesome.
The quality + fit are FANTASTIC!
Quality and fit are always a HUGE concern of mine when I purchase merch or fun t-shirts online.
I have been wearing these shirts and tanks for a few weeks now and I will 100% say I love them. I am super picky about clothing and these pass my fit tests totally.
They are COMFORTABLE
They fit really well!!
They are soft and not your typical "cheap" online shirts
The styles are flattering!
Below I'm going to detail my favorites and talk about fit!
The SWEET Collection
These are all shirts based on my favorite things: baking, sprinkles and COOKIES!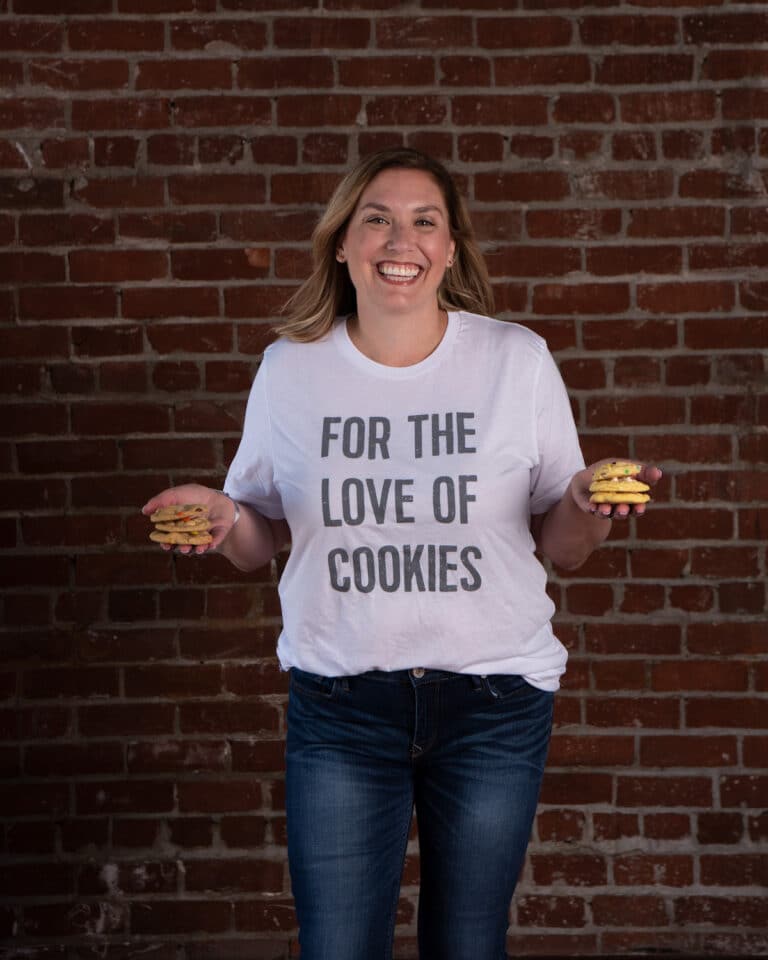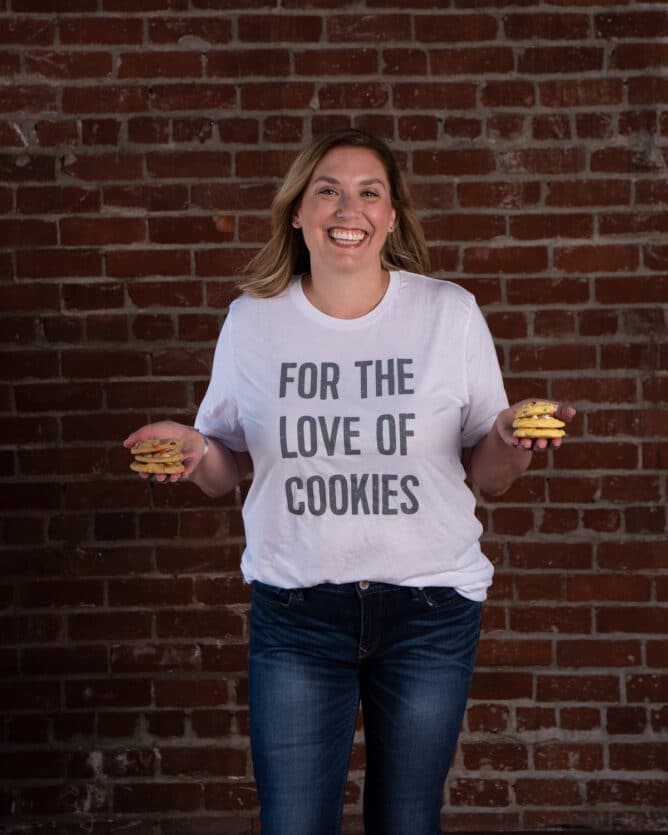 For The Love Of Cookies
This was my favorite shirt by far! It's super thin but fits just right, great for layering or for tucking in the front like you see here. For the record, I hate crewneck and I can't stand men's style shirts: BUT I LOVE THIS ONE and wear it all the time.
I'm in size large. Runs true to size.
This saying is also available in: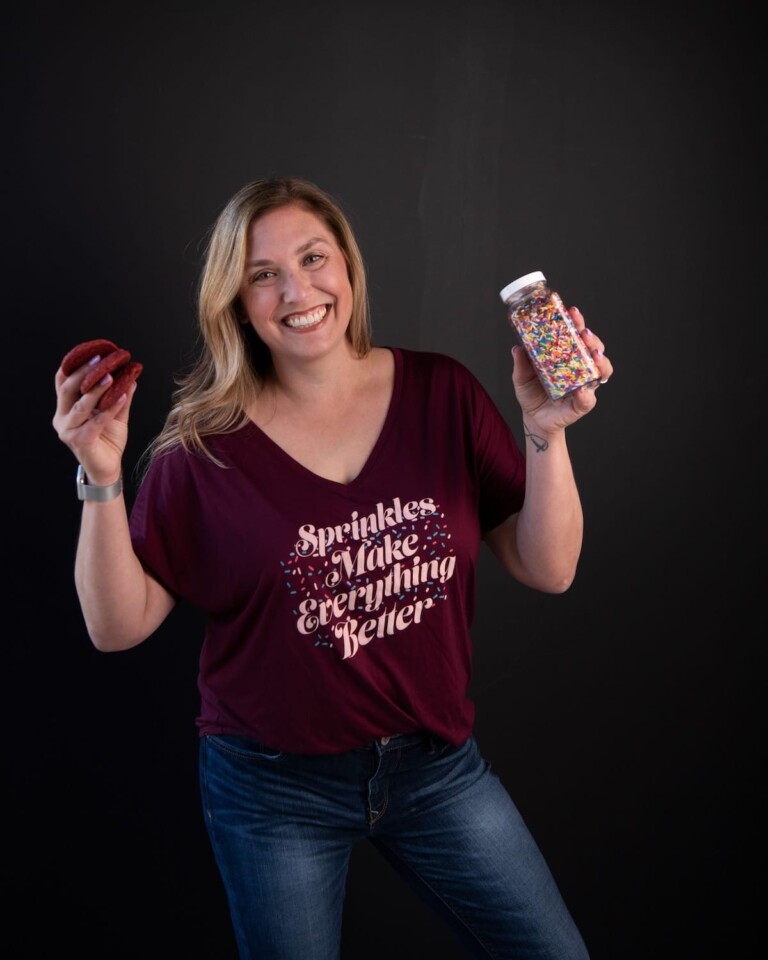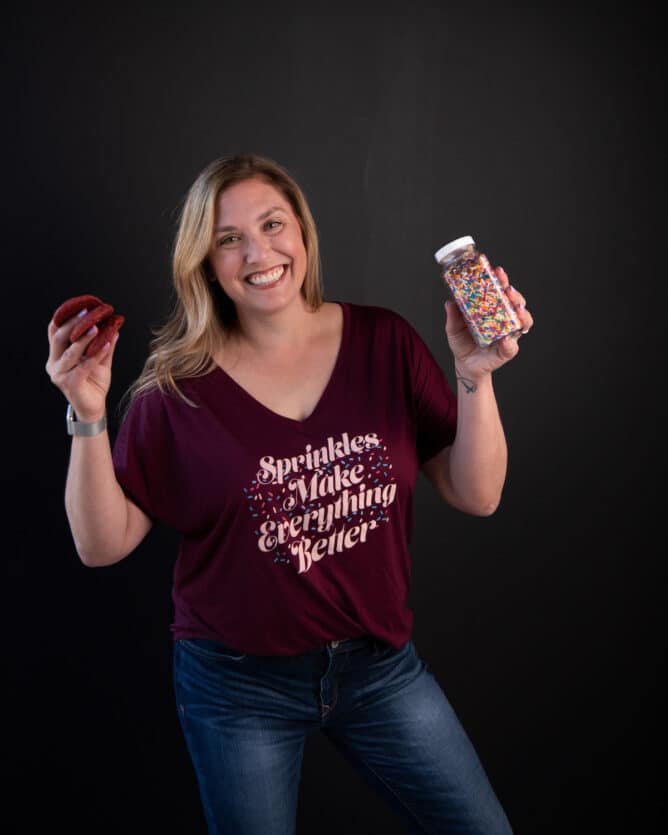 Sprinkles Make Everything Better
Tied for my favorite shirt: I love the slouchy feel and v-neck. It's my go-to shirt now! Baggy in the right places, loose fit – flattering, perfect!
I'm in size large. True to size if you want it slouchy as shown (it's a bit baggy on me but I love it that way).
This saying also available in: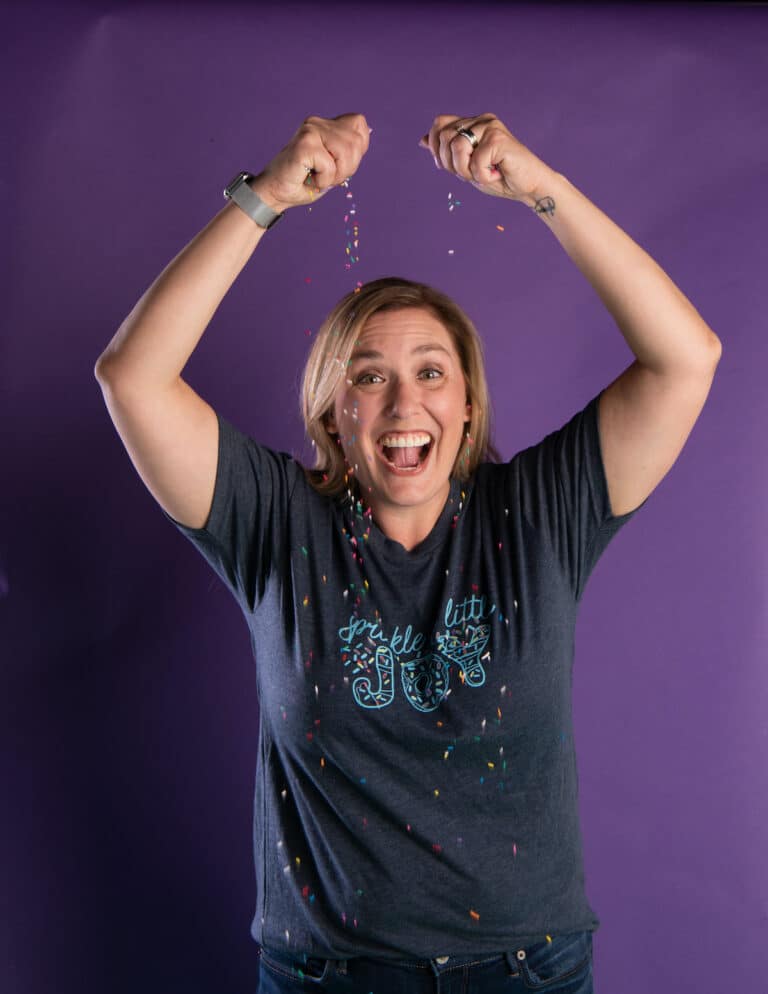 Sprinkle A Little Joy
If you want a basic unisex tee, this is it! Classic fit, crew neck, comfortable. Love the color and it fits great!
I'm in a large; runs a little snug, size up if you like things a little looser.
Style also available in: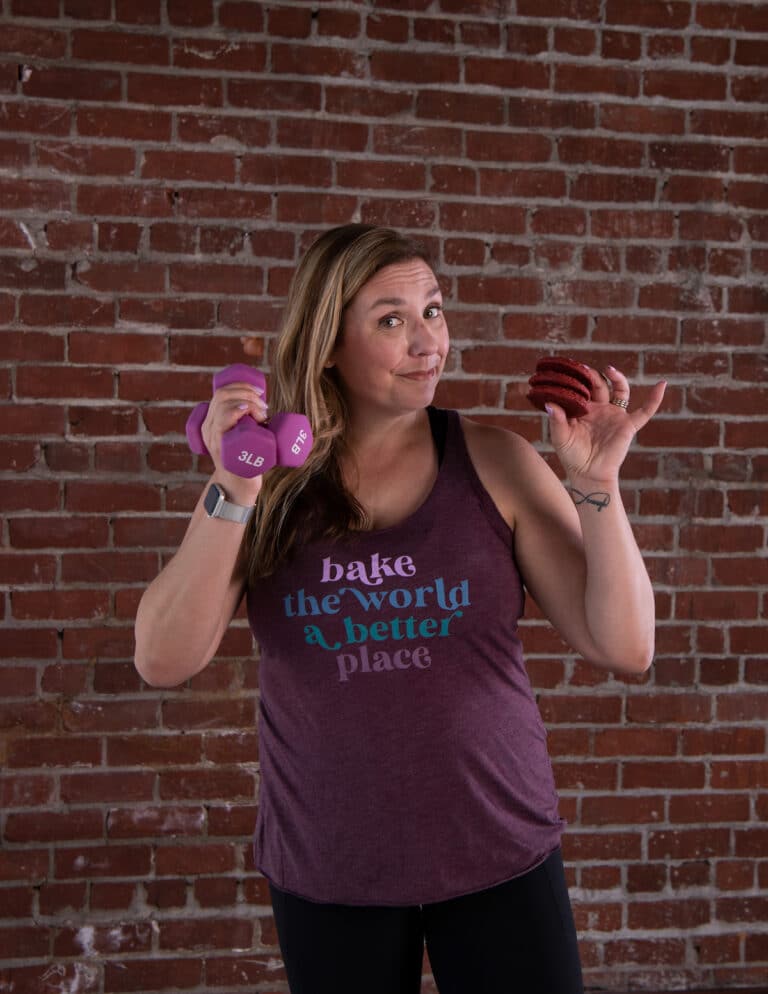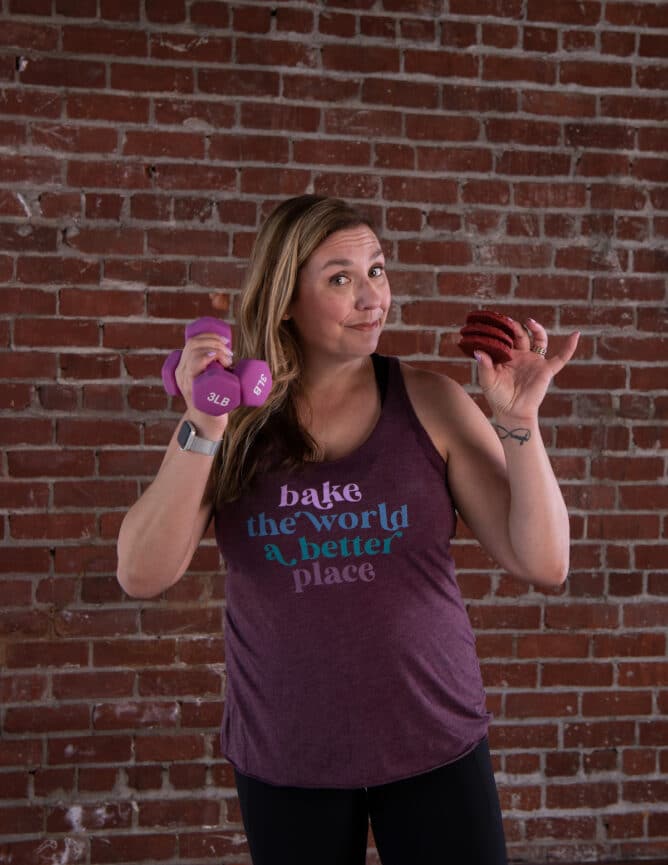 Bake The World A Better Place
This workout tank is SO comfortable. I am SUPER picky about workout tanks – but I actually wear these to exercise in! They're soft and stretchy, comfortable and can bend and stretch whether you're doing yoga or on a run.
I'm in a size large. Fits just right – clings a little so size up if you're worried about that.
Saying also available in: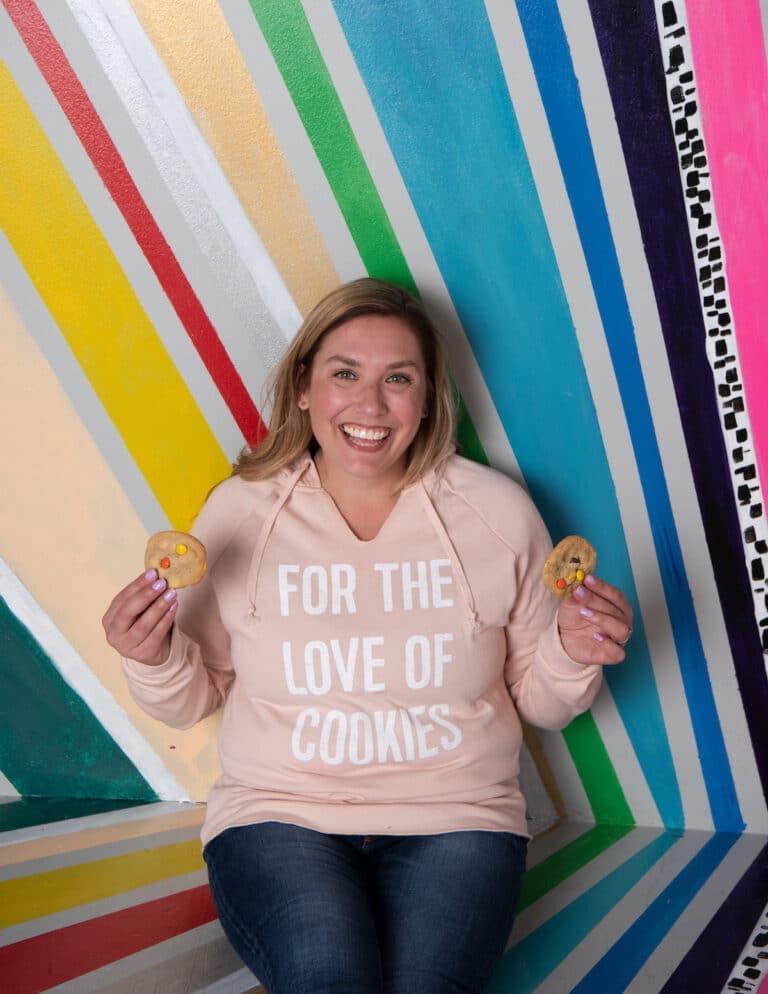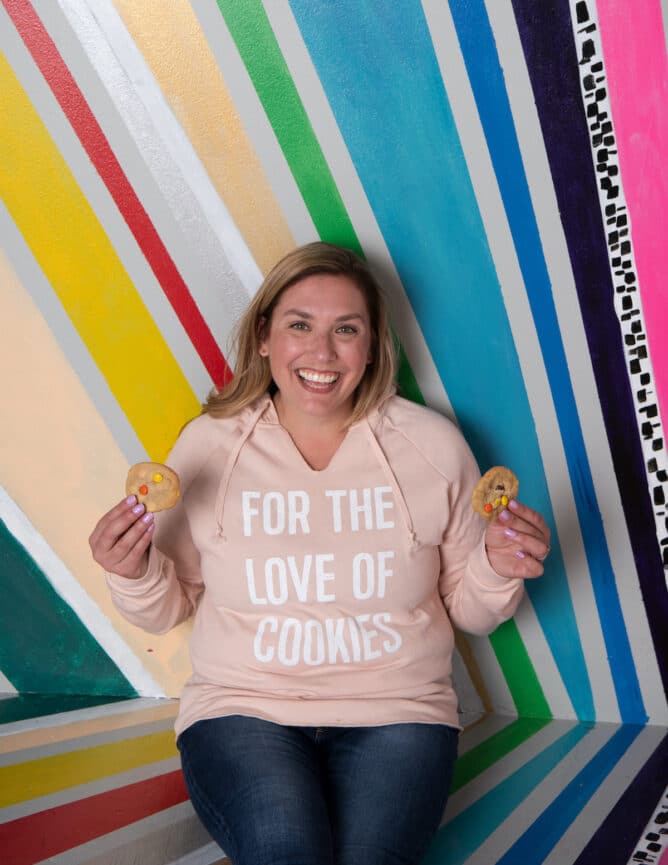 FOR THE LOVE OF COOKIES Hoodie
I. LOVE. THIS. HOODIE. It's cozy, comfortable and soft on the inside. I'll be wearing it ALL winter long!
I'm in a large, just fits so size up if you want baggy.
Style also available in: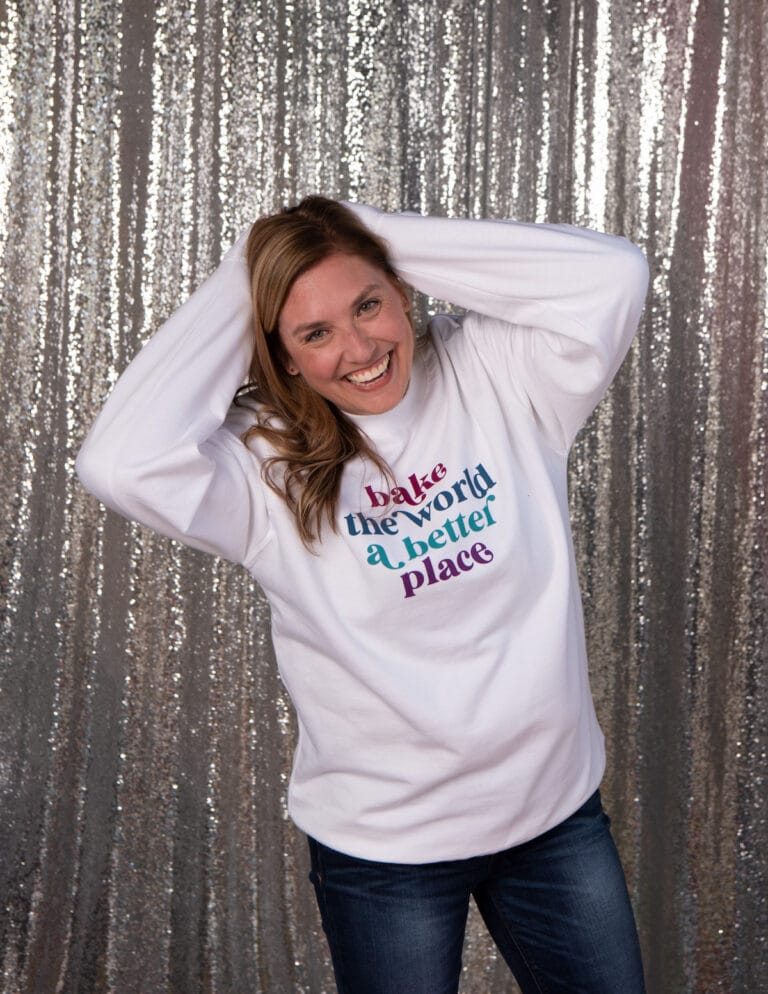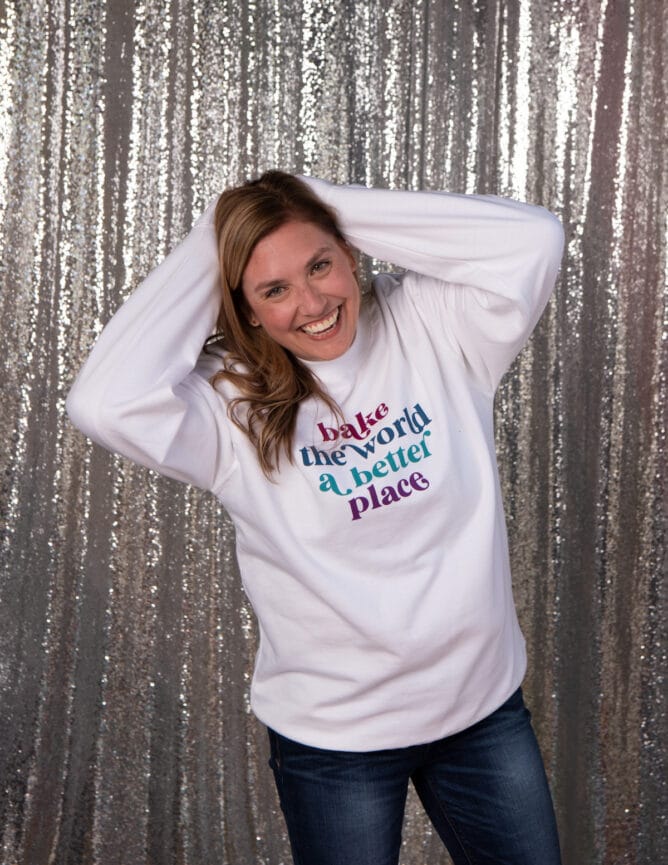 Bake the World a Better Place Sweatshirt
Classic pullover sweatshirt, gender neutral – it's cozy and comfy with long sleeves that swallowed my hands – something I love!
I'm in a large, it's a little baggy so true to size.
Also available in:
The Savory Collection
A little bit of saltiness to go along with the sweet. Collection from my bestie Lisa at Simple Joy!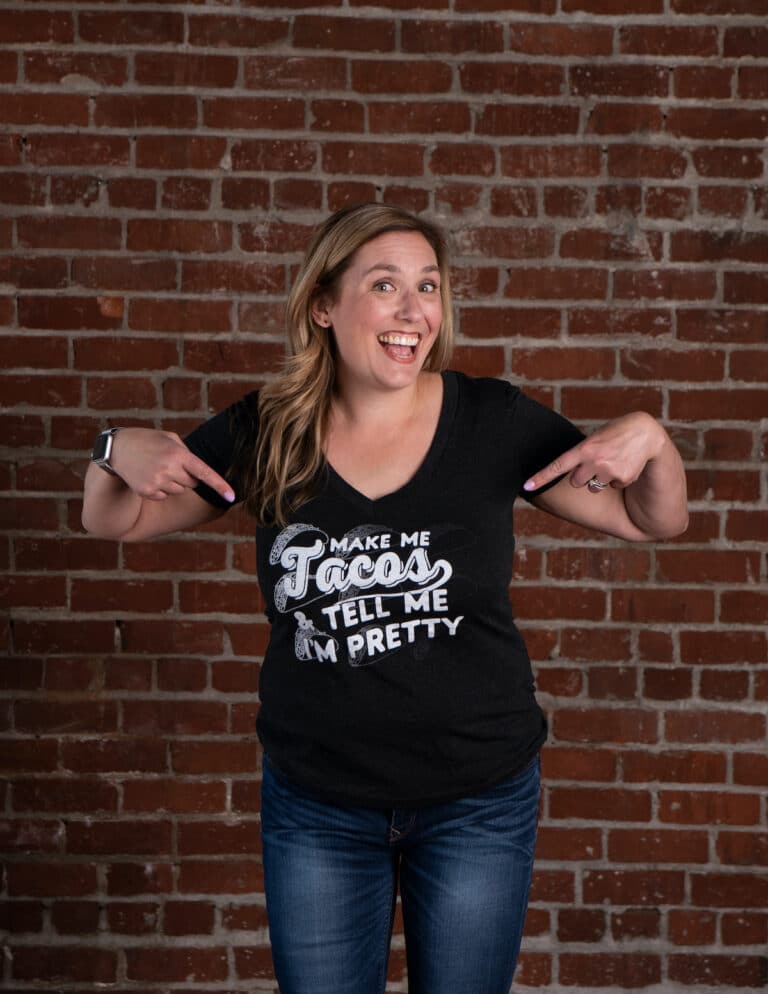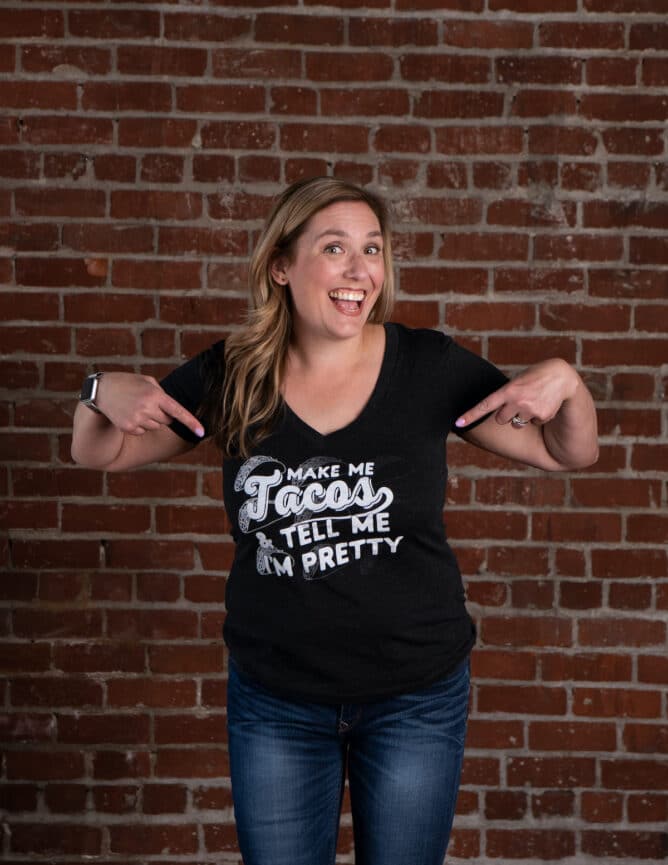 Make Me Tacos (& Tell Me I'm Pretty)
I love love love this saying! This is a classic fitted women's v-neck, super soft and comfy.
I'm in a large and sucking it in – buy a size up!
Look also available in a loose fit WORKOUT TANK I absolutely love.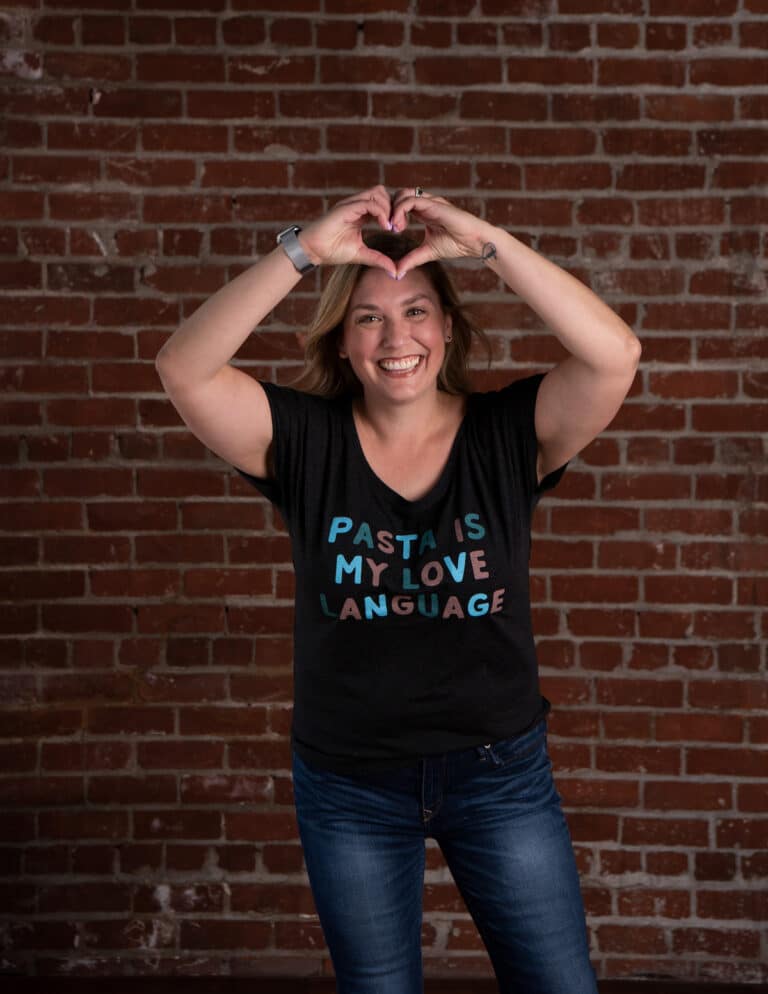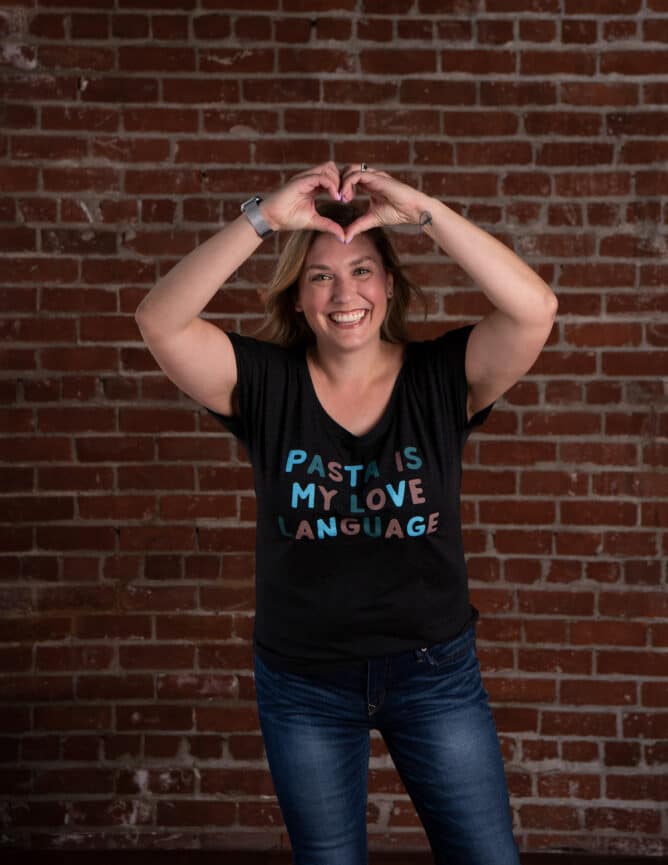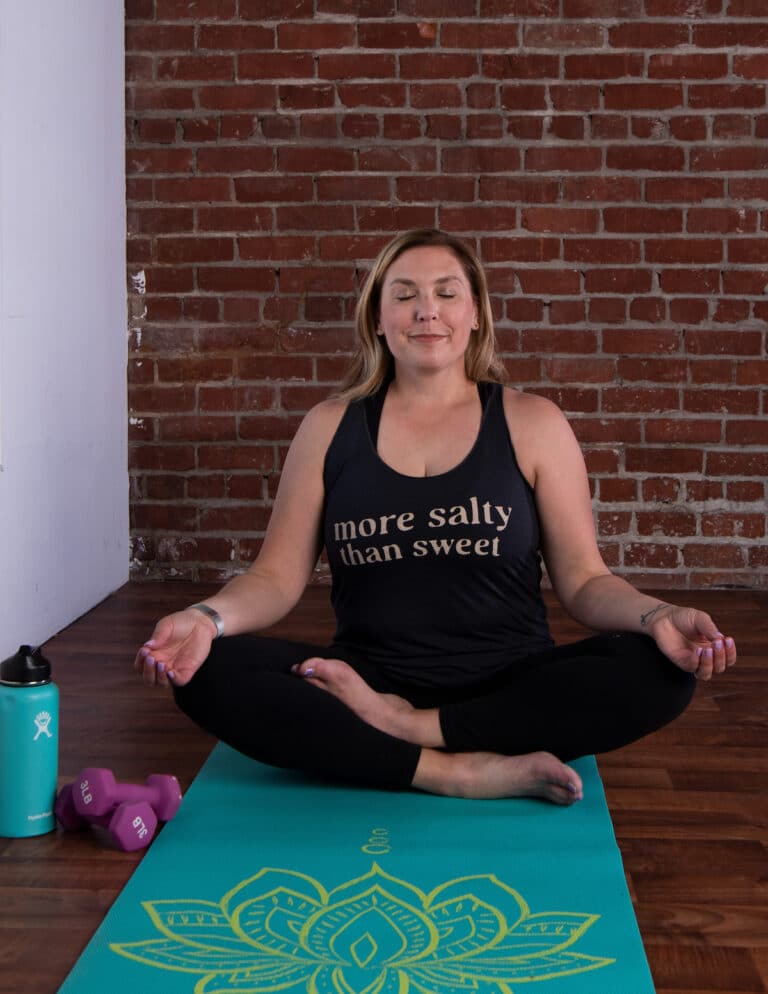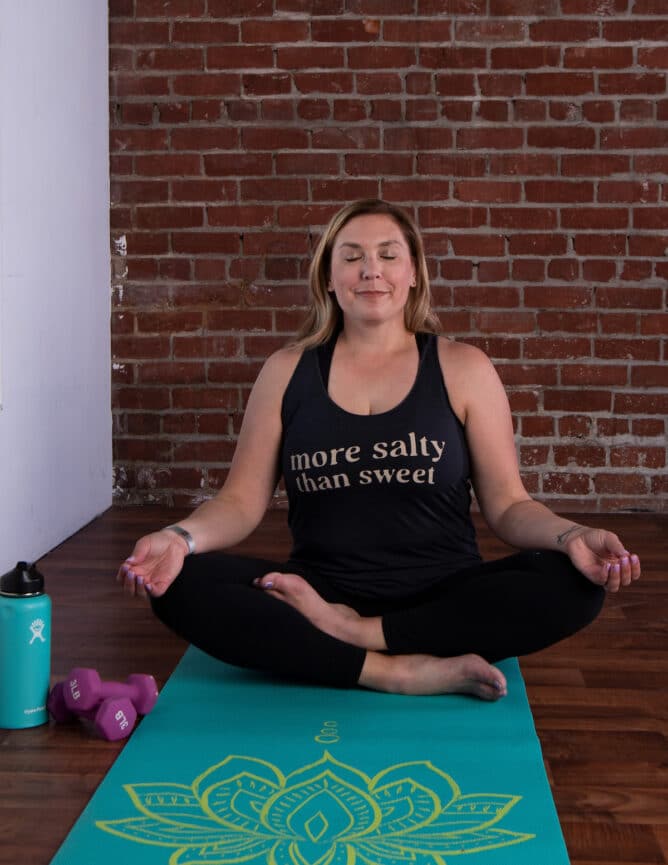 More Salty Than Sweet
I couldn't love this saying more. It's so true to me because I can be suuuuuper salty. The same workout tank as above – soft and I love working out in it.
I'm in a large, it's a bit fitted so size up if you want baggy.
This saying also available in:
SHOP THE COLLECTIONS:
LIMITED TIME ONLY: Merch only available July 6-July 13!