This post may contain affiliate links. For more information, read my disclosure policy.
Easy brunch recipes are the key to a great weekend! Are you looking for a great breakfast or brunch recipe? Look no further, here are 8 EASY Brunch Recipes you must make, and they're perfect for Easter, Spring, or anytime!

Happy Spring! Does it feel like spring to you yet? It's still cold and rainy where I am but I am so ready for the warmth of spring. Not only does spring mean sun but it almost means that Easter is almost here! Easter is the brunch holiday, where anything goes as long as it's for my favorite meal. Pancakes, waffles, cornbread, eggs, coffee cake…Easter is the brunch lovers holiday.
Every year for Easter we think about going out for brunch but then I remind myself that gets so expensive and it's more fun to make breakfast at home. It's easier too, especially when you use Krusteaz baking mixes and doctor them up to make fun, new, and exciting recipes. Did you ever think you could add cookies to waffles? Guess what, you can!
And not only does spring mean Easter, but Mother's Day is just around the corner. Do you celebrate Mother's Day with brunch? My daughter loves to make me breakfast in bed and because I know she can use a Krusteaz mix without any help, I can rest easy knowing I'm getting waffles or coffee cake before I know it.
Here are a few of my favorite Krusteaz easy brunch recipes I know everyone loves! Savory or sweet, I've got you covered…but I'm partial to sweet!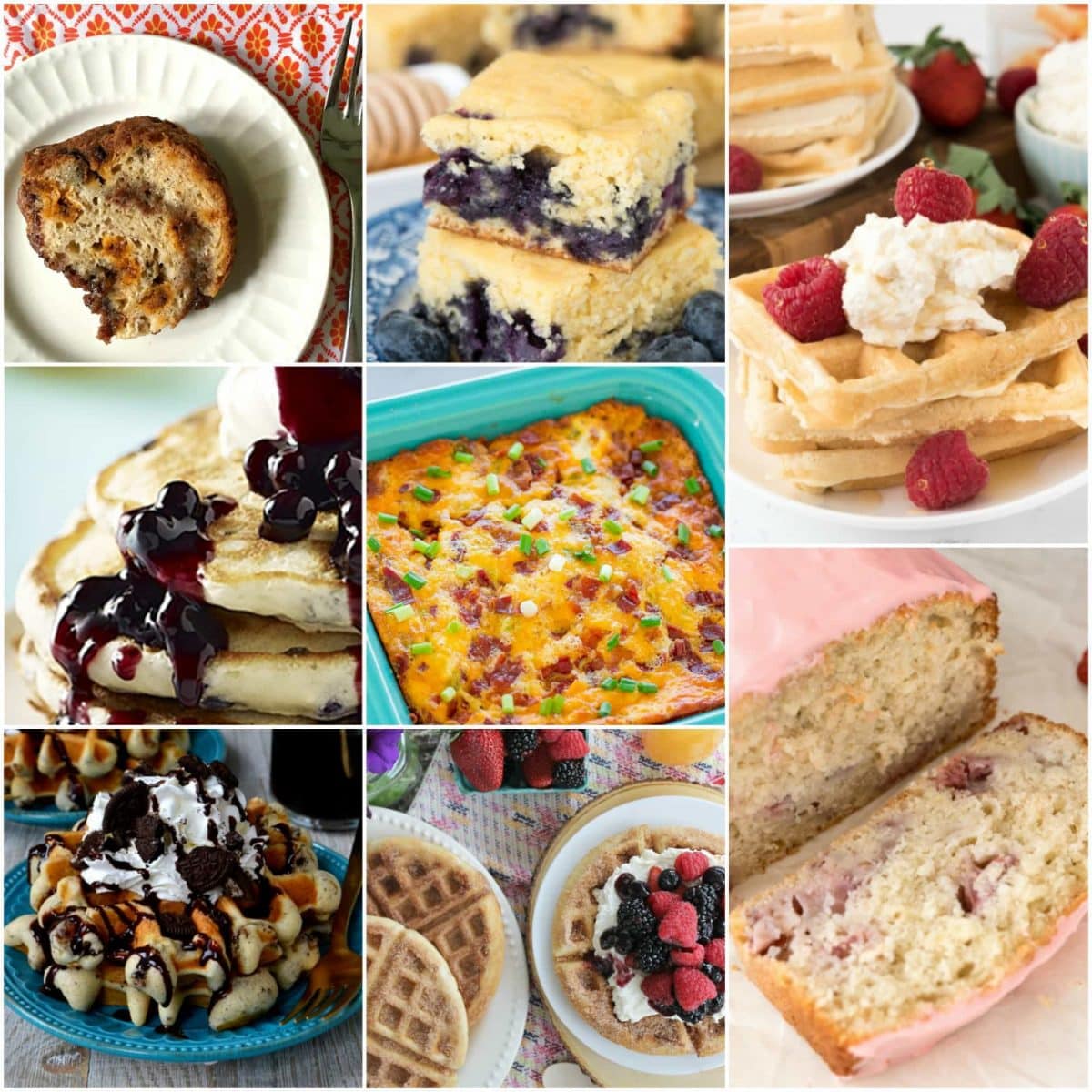 Check out all my Krusteaz recipes for more ideas!
Last Updated on January 25, 2018